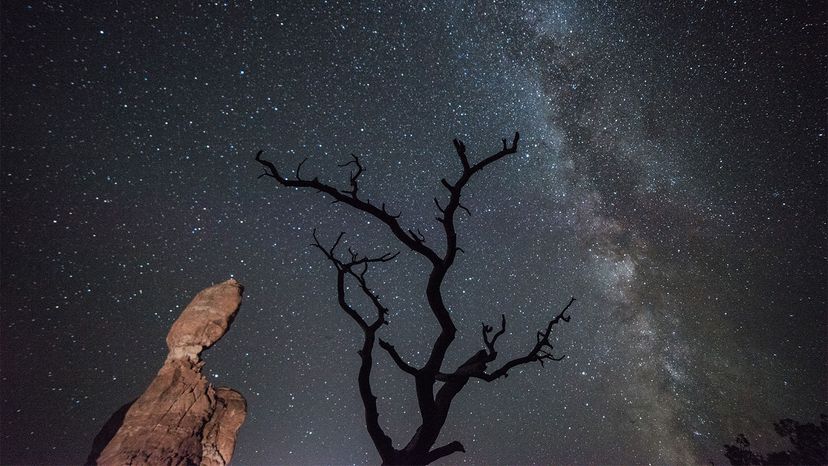 According to the U.S.-based International Dark-Sky Association (IDA), an International Dark Sky Park (IDSP) "is a land possessing an exceptional or distinguished quality of starry nights and a nocturnal environment that is specifically protected for its scientific, natural, educational, cultural heritage and/or public enjoyment."
The most visible arm of this entity is their vaunted International Dark Sky Places program, which has been in existence since 2001 and has five levels of participation. We will focus on International Dark Sky Parks, which the organization defines as publicly or privately owned spaces protected for natural conservation that implement good outdoor lighting and provide dark sky programs for visitors. There are also International Dark Sky Reserves, International Dark Sky Sanctuaries, Urban Night Sky Places and International Dark Sky Communities.
To learn even more, we tapped John C. Barentine, Ph.D., F.R.A.S., who serves as director of conservation at the International Dark-Sky Association. Barentine shares that, "As of today, there are 178 designated International Dark Sky Places in 21 countries on six continents around the world." He thinks it's vital for there to be places like those recognized by the IDA. "They represent in some cases the last remaining regional sources of natural nighttime darkness, which we now know has great value for the wellbeing of the biological world, including ourselves as humans. Access to the night sky is part of our cultural heritage, and many people are now cut off from that experience. They are refuges for body and soul in our increasingly disconnected and frenetic world."
Most importantly, Barentine continues, is that they show what could be when people consciously decide that nighttime darkness is worth protecting. "They demonstrate the power of people coming together to identify a valuable resource and take simple but powerful and cost-effective steps to protect it. And they offer an opportunity for us to hand off something good to the generations that come after us, so they can access an experience among the few that transcends place, time, culture and cultural identity. There's only one night sky, and it belongs to all of us. It's also up to us to preserve it," says Barentine.
Earning an IDA designation is no small task. To get this distinction, areas must go through a rigorous application process, further explained here. "At any given time there are about 50 places in the pipeline that we consider highly 'active' (i.e., we anticipate that they will apply to the program within about the next 12 months) and about 75 that are considered 'active' but that we think will take a little longer to apply. So all together, there are around 125 sites that are somewhere in the nomination process. Lately we have accredited about 25 new sites per year, which means our annual conversion rate is about 20 percent," Barentine explains.
Now that we know what dark sky parks are, let's learn about a handful of options across the United States where visitors can experience the majesty of unspoiled nature via astrotourism.