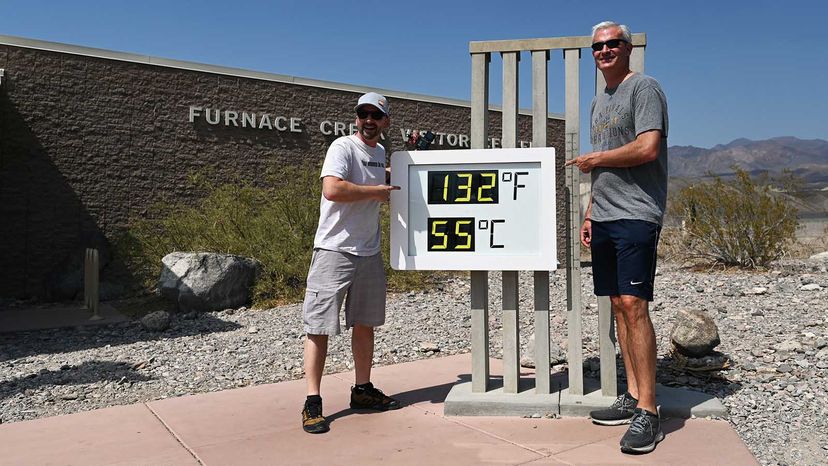 There's hot, and then there's Death Valley hot. The national park, located in southeast California, reached a sizzling 130 degrees Fahrenheit (54 degrees Celsius) Aug. 16, 2020, the hottest official temperature recorded on Earth. Climate scientists from the World Meteorology Organization (WMO) verified the record-breaking reading Aug. 18, 2020, as Earth's all-time highest reliably recorded temperature.
But thanks to a brutal drought and heat wave in the Western U.S., Death Valley reached 130 degrees Fahrenheit once again Sunday, July 11, 2021, only the fifth time in recorded history. If this temperature is also verified, it will tie with last year's for being the hottest recorded temperature on Earth, unless that is, things get hotter. And they could.
Of course, Death Valley doesn't need an official verification to prove this desert locale gets toasty. A 130-degree Fahrenheit temperature — the same internal temperature chefs determine when a meat is medium-rare — is not all that surprising. In July 1913, Death Valley set the unofficial temperature record at 134 degrees Fahrenheit, and summers surpass 100 degrees Fahrenheit (37.7 degrees Celsius) regularly.
But Death Valley's superlatives don't stop with heat. It's also the lowest and driest stretch of North America. Its lowest point, Badwater Basin, sits at 282 feet (86 meters) below sea level. (For scale, the maximum technical diving depth is 200 feet (61 meters). The valley also went with zero recorded inches of rain in both 1929 and 1953, and its driest stretch of just 0.64 inches (1.6 centimeters) of rain lasted for 40 months between 1931 and 1934.