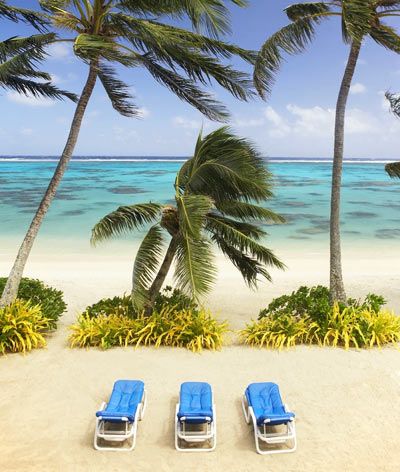 There's nothing like a day spent relaxing in a sunlounger, especially in a place like the Cook Islands.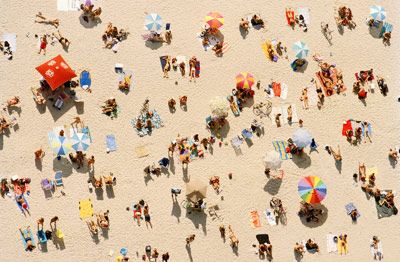 Summertime brings the crowds to Miami Beach in Florida. The next shot shows another aerial view of Miami Beach.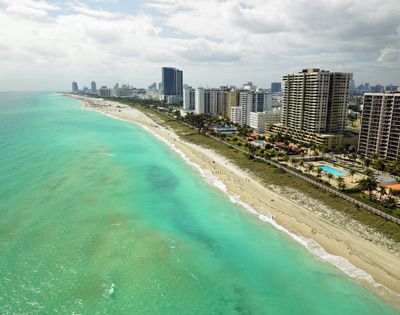 This view of Miami Beach shows off the colorful waters and the long shoreline where you can see and be seen. Take a look at a unique beach in Virginia next.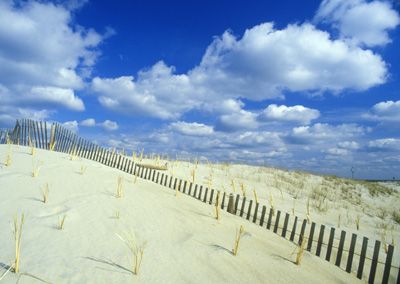 Sand dunes sweep across a wooden fence on Assateaque Island off the coast of Virginia. The next stop is on the opposite coast.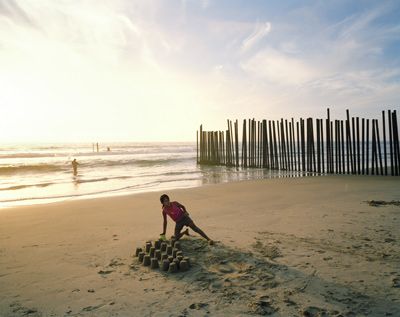 This border fence ends at the Pacific Ocean, separating Imperial Beach in California and Playa Tijuana in Mexico. The next photo takes you down to South America.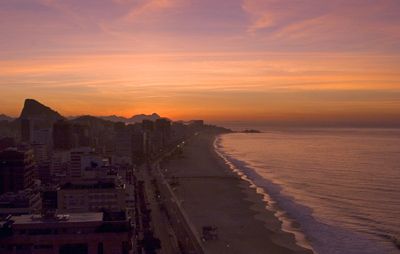 The sun sets on the famous Ipanema Beach in Rio de Janeiro. The next shot is even further south in Uruguay.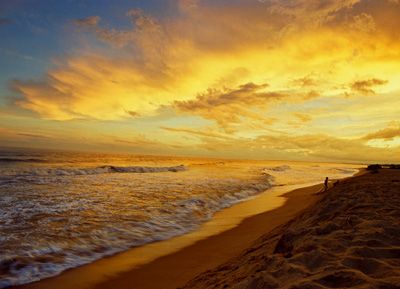 Another gorgeous sunset over Playa del Barco in Uruguay. Head over to Europe for another beautiful evening on the coast.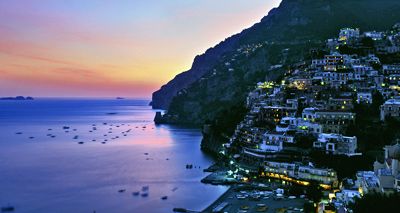 The town of Positano on Amalfi Coast of Italy is a hot spot for well-heeled travelers. The next spot is in the Canary Islands.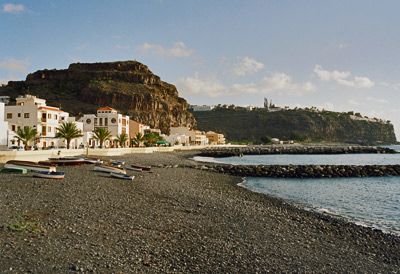 These houses sit on prime real estate at La Gomera Beach in the Canary Islands, an autonomous community of Spain. Check out another island off the coast of Africa.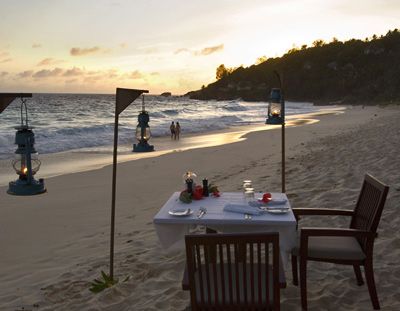 A table for two on Mahe Island in the Republic of Seychelles, off the east coast of Africa. Head further asea in the next photo.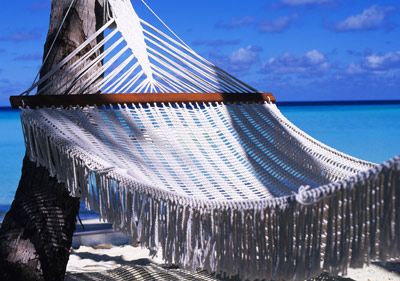 How about a snooze in an Indian Ocean paradise? This hammock is in a perfect spot at Sunrise Beach in the Maldives. A little further east is Thailand.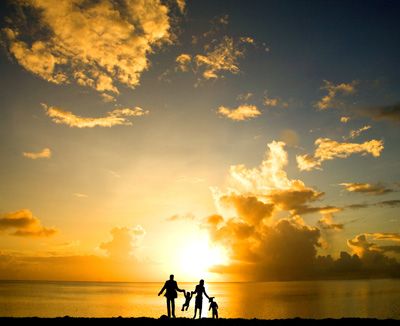 This family is silhouetted by sunset on a beach in Phuket, Thailand. Take a look at an Australian beach in the next photo.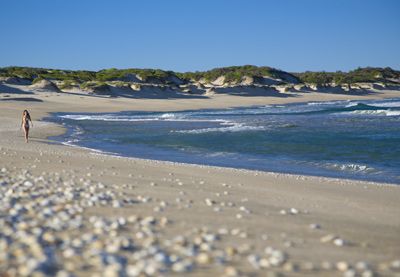 A woman walks along the coast at Hawk's Nest beach in New South Wales, Australia. The next photo shows a comfy beach bungalow.
Beachfront tourist bungalows dot the shore of Bunaken Island in Indonesia. Small cabanas like the ones in the next photo can also provide some shade.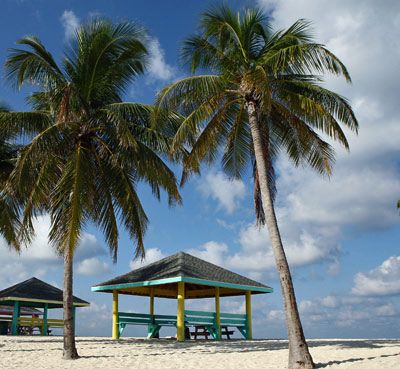 These cabanas stand on the shores of Seven Mile Beach in Grand Cayman. See more of those palm trees in the next photo.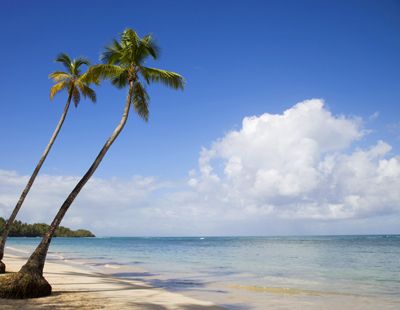 Palm trees stretch out over the water in Puerto Plata in the Dominican Republic. Check out the next photo for a beach rainbow.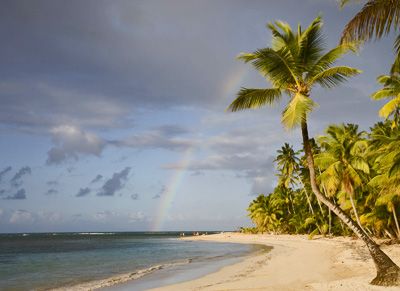 A rainbow arcs over Puerto Plata. See the next photo for another relaxing scene.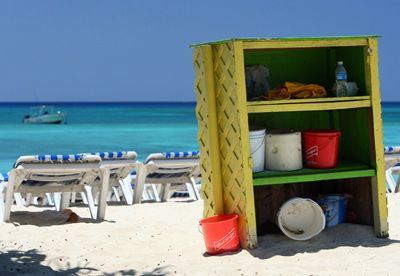 Sand castles or sun tanning? Take your pick: beach buckets and loungers stand ready on Seven Mile Beach in the Cayman Islands.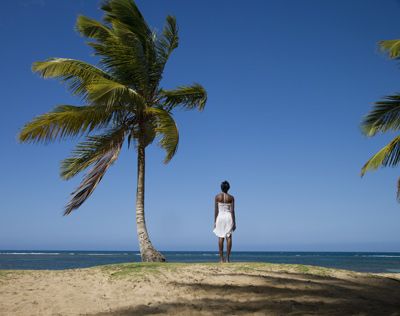 Another boundless coastal view from the Samana Peninsula. Learn more about island-hopping to these lovely destinations in How Cruises Work.