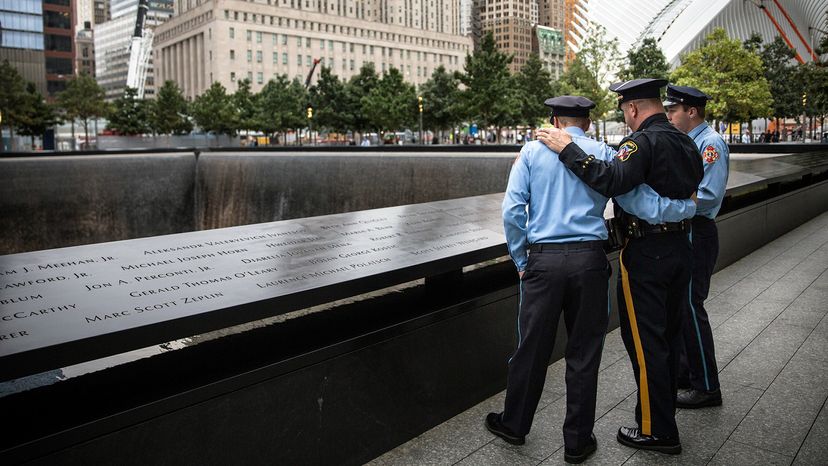 The New York City skyline will never again present the iconic contours it showed as the sun set on Sept. 10, 2001. But many years later, it's a far cry from how it appeared after the terrorist attacks on the World Trade Center on 9/11.
Half of the 16 acres (6.4 hectares) surrounding where the Twin Towers and other buildings of the World Trade Center once stood have been redeveloped as a business and commercial center. The other 8 acres (3.2 hectares) now house a memorial and museum. The bomb exploded in a parking garage. Among the 9/11 victims being honored are those who died as a result of the buildings collapsing, the first responders who were on the scene, and those near Shanksville, Pennsylvania, and at the Pentagon.
The Sept. 11 memorial consists of twin reflecting pools — each nearly an acre in size — which stand in the footprints where the former Twin Towers once stood. Waterfalls cascade down the walls of each reflecting pool, streaming over the rims of the central chasms and vanishing into the depths below. Together they feature the largest man-made waterfalls in North America. Between them lies the above-ground portion of the museum, which houses exhibits demonstrating the tragic and heroic events that happened hand in hand on 9/11.