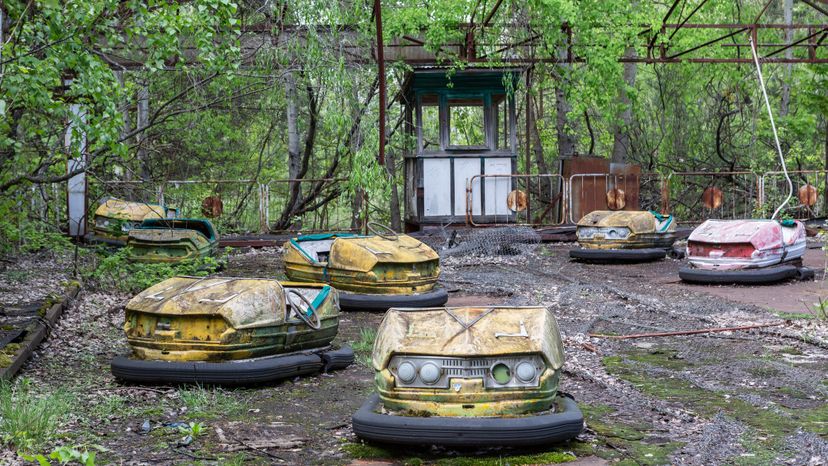 Let's face it: death sells. Whether it's a tour of a former Nazi concentration camp detailing the horrors of the Hitler era or a jaunt through the Hollywood hills retracing the steps of the Manson Family murders, a growing assortment of "dark tourism" or "thanotourism" offerings are popping up for travelers who want to take their vacations down a notch or two.
"People have always gravitated toward the horrific," says Scott Michaels, the founder of Dearly Departed Tours in Los Angeles. The company has been offering a handful of celebrity murder tours for nearly 15 years.
Of course, having one of those murders portrayed on the big screen certainly can't be bad for business. Michaels was a consultant for "Once Upon a Time in Hollywood," filmmaker Quentin Tarantino's ode to the old-time movie business. It is told through a slightly revised look at the Manson Family's bloody run-in with actor Sharon Tate at the Hollywood home she shared with director Roman Polanski. The success of that film has given Michaels and the folks at Dearly Departed a much appreciated boost in interest for their Helter Skelter tour.
They're not the only ones dabbling in dark tourism.
The relationship between tourism and death has become a mainstream research topic, according to a study published in August 2017 in the journal ScienceDirect, which looks at the differences between dark tourism and heritage, or historical, tourism and the ethical issues involved in both. Scientists don't exactly know why, but people seem to be drawn to certain places with dark histories and will even spend their vacation time to check them out.
Here are six of the most popular options for tourists with a taste for the dark side: