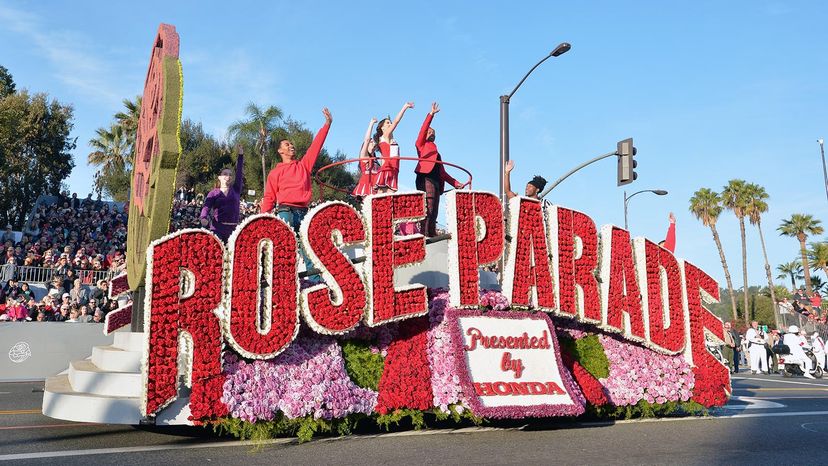 Back in the winter of 1890, members of Pasadena, California's distinguished Valley Hunt Club began brainstorming ways to promote California as the "Mediterranean of the West." The hunting and fishing social club wound up inviting its former East Coast neighbors, who were buried in snow, to a midwinter holiday, to watch games such as chariot and foot races, jousting, polo and tug-of-war beneath the warm California sun.
An abundance of fresh flowers — even in the throes of winter — prompted the club to add another showcase for Pasadena's charm: a parade that would precede the competition, with entrants adorning their carriages with hundreds of blooms. The result? The first-ever Tournament of Roses Parade.
Today the Rose Parade is part of America's New Year's Day celebration, which also includes the prestigious Rose Bowl Game. It's the oldest bowl game in college football and it features the top teams from Pac-12 and Big Ten. (The 2023 Rose Bowl will host The Utah Utes and the Penn State Nittany Lions at 5 p.m. EST (2 p.m. local PST). The Rose Parade starts at 11 a.m. EST., (8 a.m. local PST).