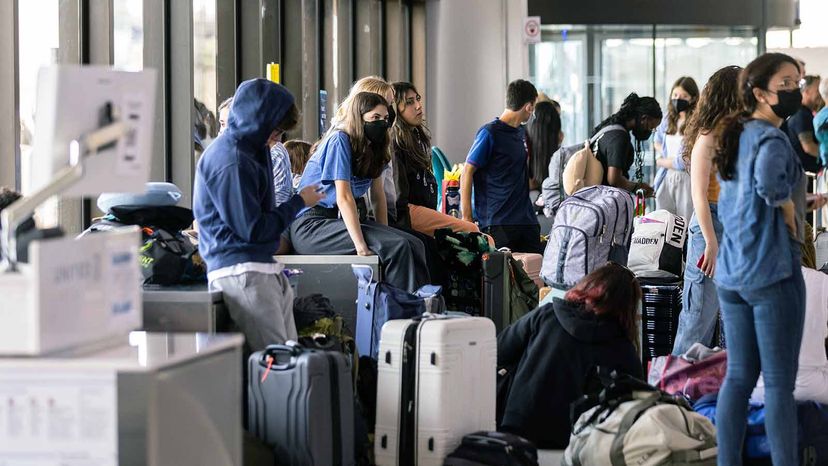 While air travel is making a comeback from turbulence — and most of it is happening before they board.
We're talking major flight delays and numerous cancellations. On July 14 alone, more than 6,800 flights were canceled in and out of the U.S., and 23,000-plus were delayed according to FlightAware, which tracks these stats in real time.
At London's Heathrow Airport, the hassle has gotten so severe that the U.K.'s busiest airport is capping the number of passengers at 100,000 a day until Sept. 11, 2022, and asking airlines to sell fewer tickets, all of which is likely to result in more canceled flights.
But what rights do you have if your flight is canceled or delayed? And are there ways to avoid travel turmoil in the first place?