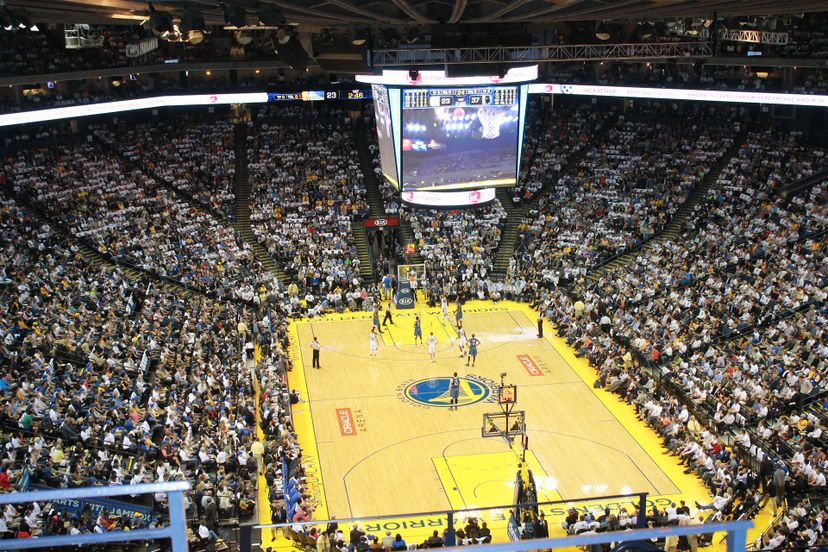 A sports fan loves nothing more than securing a seat at one of the exclusive galleries during a match. Likewise, a pop culture aficionado would make a pact with a crossroads demon (if need be) to get seats in the first row during a concert. Considering the unwavering enthusiasm of diehard entertainment fans, it's safe to say that placement at an event is crucial.
If you are a true admirer of art (athletic or musical), you need to sit as close to the stars as possible. And if that's not doable, then sitting at an elevated spot is an absolute must (as that allows a clear view). But a place that offers a clear view comes with a fat price tag. Regardless of the arena, the cost of getting exclusive seats is exceedingly high everywhere. That said, some places offer a lot more than just seats with a view for the exorbitant price they charge, such as the magnificent Barclay's center.
Home to the New Yorker Islanders and Brooklyn Nets, Barclays Center is an exquisite facility for exuberant entertainment events. From tense basketball matches to energetic concerts, the massive New York arena hosts a multitude of exciting shindigs. If you wish to enjoy all the gatherings at the Barclays center with endless other facilities, you should consider going first class.
Here's what you'll get if you decide to splurge on being an exclusive member of the majestic arena.
The Billboard Lounge
Previously known as the Vault, the Billboard Lounge is a princely accommodation at Barclay's center. It covers an area of 5500 square feet and features gold highlights throughout the space. It can seat up to 300 audience members at a given time. People affluent enough to score a spot at the billboard lounge also get an expanded bar, cocktail tables, and private hospitality studios. According to the wall street journal, the cost of gaining entry into the billboard lounge is a whopping $550,000. The unbelievably high price of becoming a patron of the exclusive gallery is proof enough that once inside, you'll get to socialize with the most successful business moguls in the country.
Luxury Suites, Private Bars, And Lounges
If the billboard lounge is a bit too extravagant, then you can explore the many other suites, bars, and lounges at Barclay's center.
The stadium offers a total of 101 suites at two different levels. Additionally, it features four bars/lounges, including the HighPoint Solutions Lounge on each suite Level and four clubs the Honda Club, TicketsNow Club, Qatar Airways Club, and the 40/40 Club by Tanduay Rum.
Grant Thornton Loge Box
The Grant Thornton Loge Box provides seating space at a lower level, allowing a quick escape to celebrities. Although these seats aren't situated at a high spot, they are every bit as luxurious as all the other exclusive suites at Barclay's center, offering an all you can eat buffet of foods and non-alcoholic drinks. The stadium's marketing team calls the Grant Thornton Loge Box seats spectacular sight-lines because of the uninterrupted view they offer.
If you want to splurge on a location that will bring you unobstructed views during matches and concerts along with unmatched comfort and delicious food, then you should go first class at Barclay's center.