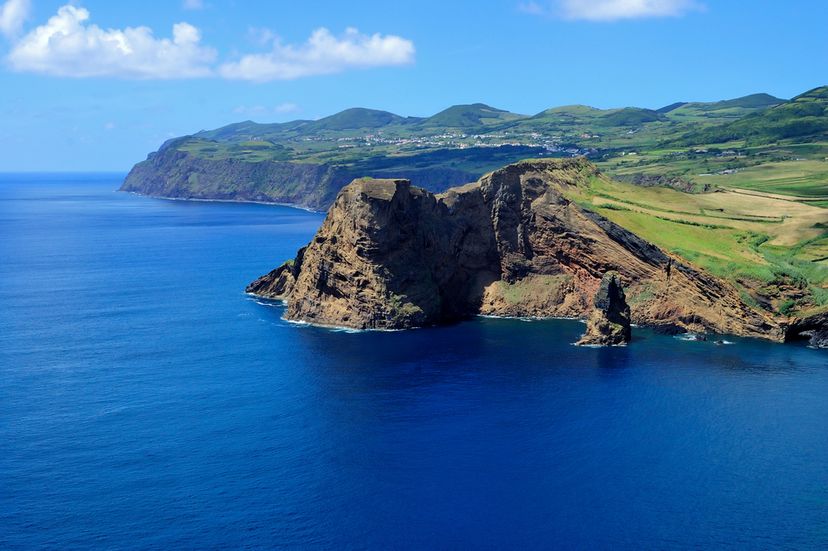 If you're looking for a travel destination that offers paradise off the beaten track, it's time you venture to the Azores of Portugal! The Azores is made up of 9 major islands that are spread out along the North Atlantic Ocean, 845 miles west of mainland Portugal and about 1195 miles east of Newfoundland. These islands were formed by volcanic activity dating back millions of years ago. As a result, they offer rare formations of earth that truly display the power of the elements and offer some of the most beautiful sights there is to see, and much more!  Every one of the islands will absolutely stun you with sheer natural beauty. Each island offers unique features, sights and history that will make for distinct and exciting itineraries. Below are the highlights and must-sees of each island to help you choose where to visit first!
1. Graciosa "the white island"
Allow yourself to get enchanted by the beauty of Graciosa island! Although the name of this island directly translates as "graceful", there are many ways to get into the grit of good times on this island whether it's by enjoying a delicious meal, diving off rocky peaks or watching an intense bull fight! You can spend your day exploring the unique craters such as the gorgeous crater Caldera, and volcanoes filled with amazing life-forms and contours before visiting one of the health spas equipped with thermal water to soothe aches and pains or just make you feel amazing! There are also many quaint towns to visit where you can enjoy the culture and habits of the locals!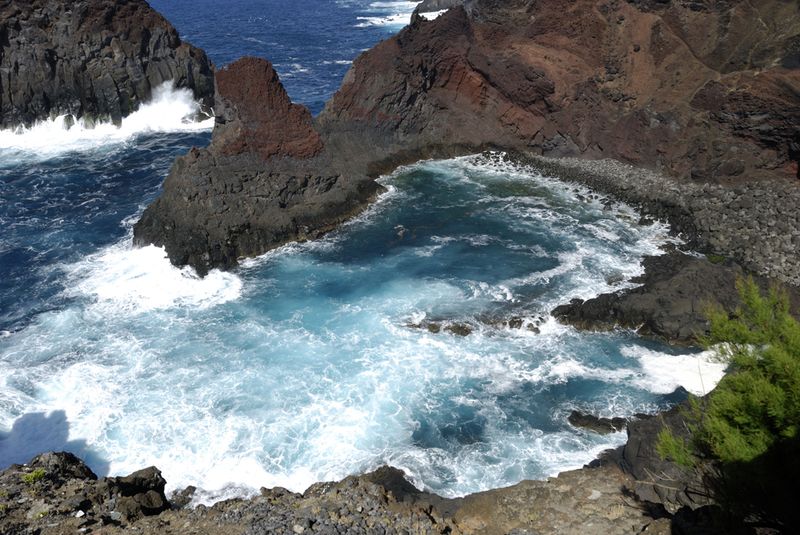 2. Terceira
You don't have to be in Spain to experience the spectacle of bulls! The island of Terceira is a fantastic place full of distinctive excitement and fun, including semi-annual bull fighting and bull runs. As the second most inhabited island of the Azores there's a great variety of experiences to be uncovered. If the thrill of dangerous large animals is not your ideal, there's an impressive array of night life that is always pulsing with youth and passion. You can also enjoy golfing within the beautiful landscapes of the island and take a trip to the largest crater in the archipelago. Among the most spectacular sights of the island is the "Furnas do Enxofire" in its very center, a must see!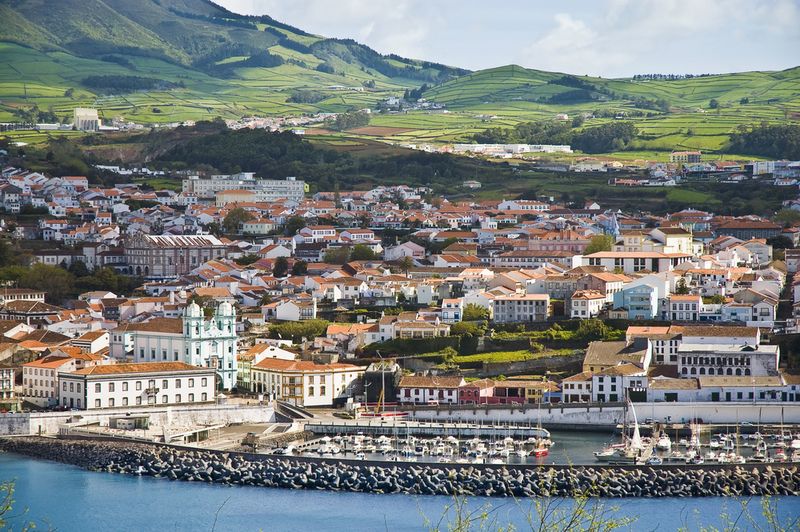 3. Corvo
Corvo is by far the smallest island of the Azores geologically, but that by no means makes it inferior as a memorable place to visit! This island is full of lakes, craters and wonderfully strange scenery. It's a charming setting where you can find calm in simplicity. Take a break from the dance of trying to choose which port to visit, which city to go to, or which road to take up to the island's peak: there is only one of each! Participate in a different way of life for a while: simple, rustic, minimal. You can also find the face of the Indian within the windy cliff-side, brave the steep coastline of peaks and hillside, delve into craters, and visit the beautifully designed churches!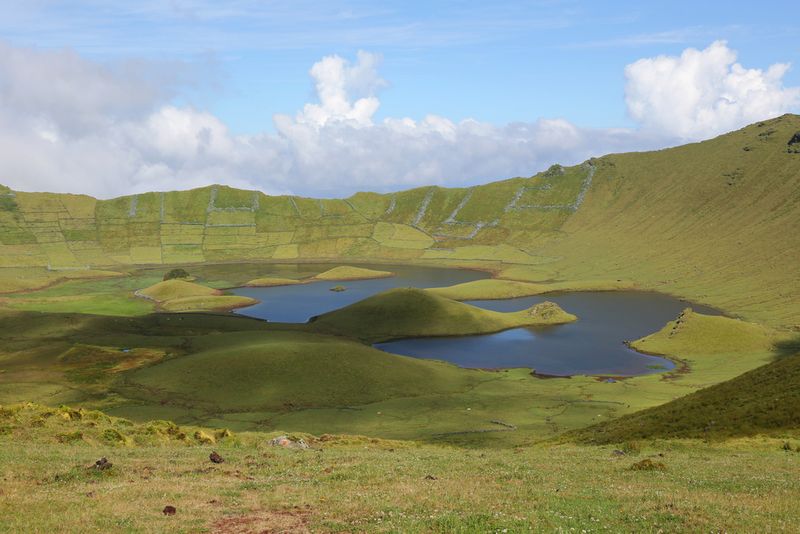 4. Faial
Faial is an island of great geological and biological interest, rich with natural reserves and amazing land forms. The Capelinhos is an area that has been forcefully sculpted into a beautiful stretch of what is called "scoria cones" and lava fields, perfect for an adventure walk! The colossal crater of Calderia is another of the island's main attractions; surrounded by blue hydrangeas and lush vegetation making for a particularly mystical spot! The island is also home to one of the most spectacular figure 8s imaginable: two craters open to the waters surrounded by vegetation. This is what you'll enjoy when you visit Faial! For a different kind of scenery, the island also features lovely churches and fine monuments.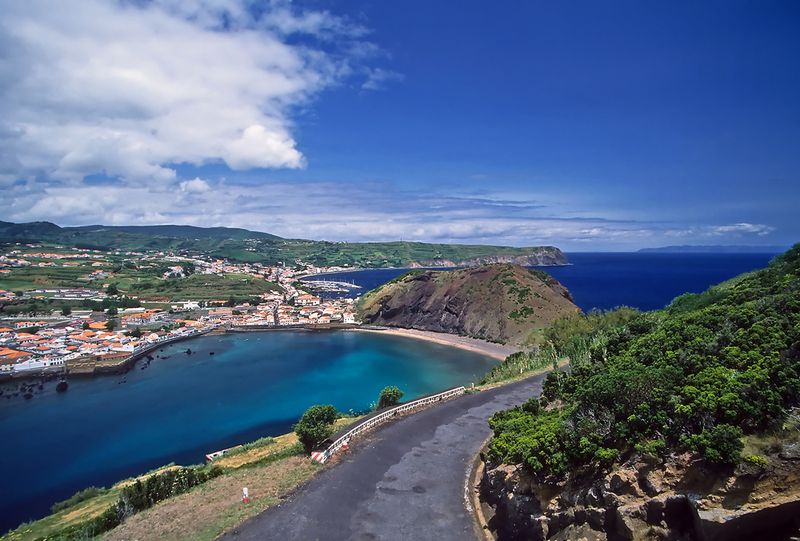 5. São Jorge
You can distinguish the island of São Jorge by its oblong shape, volcanic ridges and backbone of beautiful mountain range; complete with a great view of the four other islands in the central group of the archipelago. The unique shapes and contours of the earthy rock give rise to collapsed cliffs and lava flows that create what are referred to as the Fajãs of São Jorge. There are over 60 fajãs to explore abundant with wild birds and fish, many of which are so special that they are under strict protection. Be sure to also visit the town of Poco, not only relevant as the first place to be inhabited by settlers, but also a picturesque area with many interesting hubs to enjoy!
6. Pico
Allow yourself the unique thrill of climbing the highest mountain of the Azores and exploring wondrous depths of earth in a wide array of caves. The caves of Pico are scattered throughout the island and you will find the western half of the island dominated by the apex of the archipelago, the Volcano of Pico; a truly spectacular sight. Amp it up by getting professional assistance from a tour guide for a rich and informative experience! You can also get a close look into what was the Azores' greatest source of income by visiting the whale hunting museums unique to Pico. Along the way you can also find many handicrafts inspired by the island's history. Bring back a souvenir made of famous lacework, cedar carvings, raffia work and more!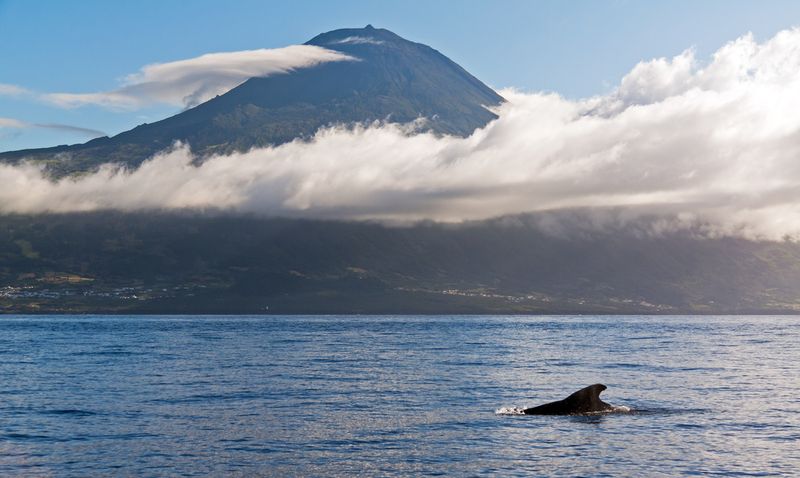 7. Santa Maria "the yellow island"
Formed 10 million years ago, the Ilha de Santa Maria is geologically the oldest island of the Azores. The island is rich with ripe yellow crops and beautiful sandy beaches of white and gold.However, the most striking feature of the island is its juxtaposing landscape. On the east side you will find lush green mountains and strong peaks, often decorated with vibrant waters and curiously spread grapevines. These areas stand almost in direct contrast to the flat western plains within which you will find the gorgeous beach of Praia Formosa. Both areas offer unique but equally breath-taking experiences covering a wide variety of preferences. It's also home to many brilliant festivals that light up a rich culture, especially through history, and religion.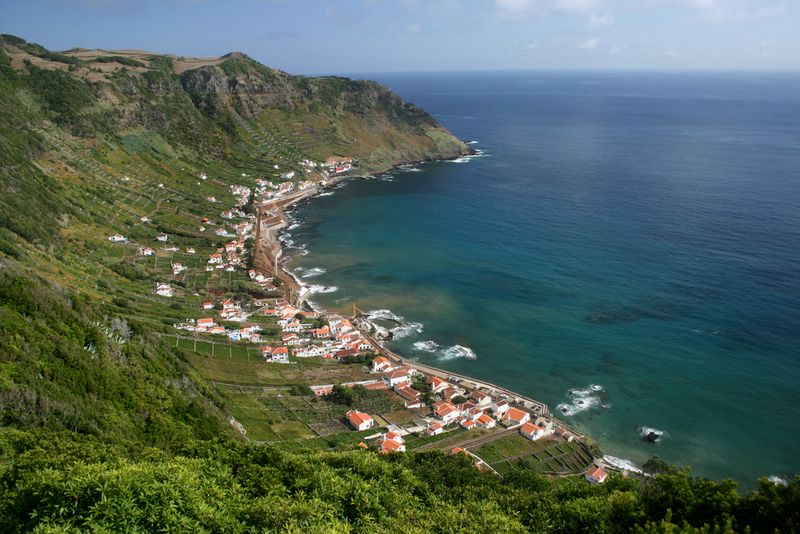 8. Flores
Think of the most beautiful natural formations that this Earth is capable of: gorgeous lakes, waterfalls, astonishing peaks and lush greenery – welcome to the island of Flores! Here you will find brilliant displays of wild nature. Walk the many wonderful pathways through the thickets of flora, or accept the invitation to challenge yourself and find your own way through the earthy labyrinth! As a reward, relax after a hard day of hiking in some amazing lagoons and fajãs, where you can bathe among black rocks under a great waterfall. Restore your energy by also exploring in some of the loveliest villages of the Azores, seemingly untouched by time, nearby the more modern city of Santa Cruz, equipped with monuments, museums and more.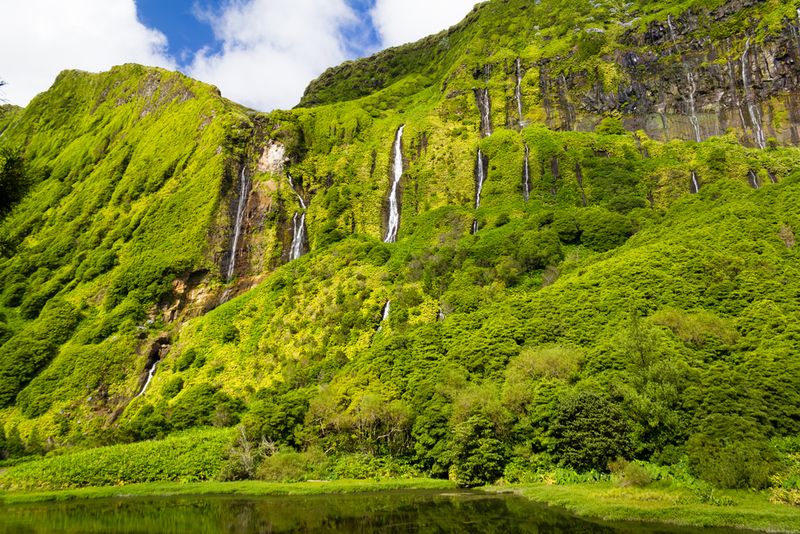 9. São Miguel "the green island"
São Miguel is an island that will offer you nothing short of paradise. Everywhere you look you'll find something absolutely wonderful to capture your gaze; calm skies, velvet landscapes, powerful waters and volcanic earth. Also known as the green island, due to the abundance of vegetation, Sao Miguel is rich with gorgeous gardens of all sizes, natural springs, and amazing sea excursions. The perfect place to scuba dive, snorkel and see marvellous aquatic life including brilliant red crabs, a variety of wild dolphins, colorful fish of all sizes, and even whales! There's no shortage of lovely restaurants and cafes in all cities, with an exceptional array in the main city of Ponta Delgada where you will find the island's best nightlife!