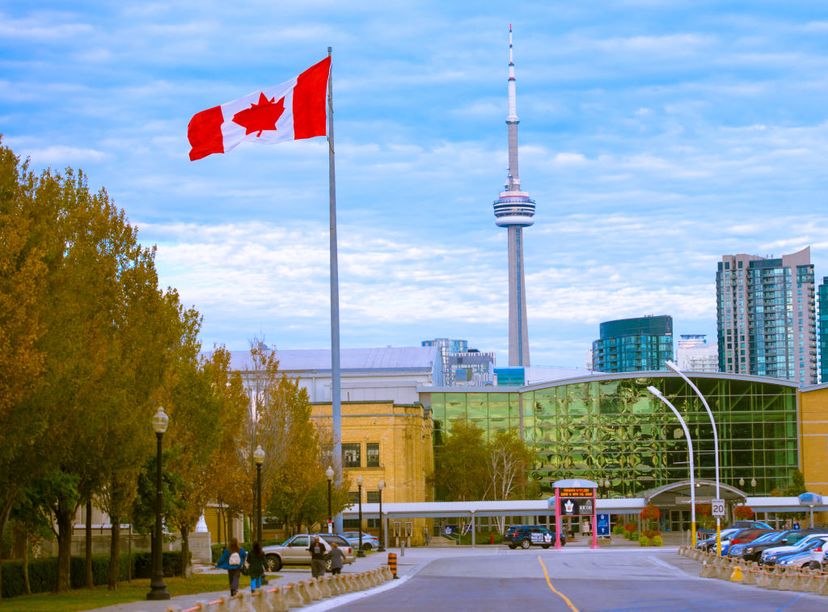 Ah, the true North, strong and free! There's plenty to see and do in this country whether the vast outdoors of Canada's wilder provinces and territories or bustling metropolises like Toronto and Montreal are calling your name. No matter your preference, Canada has historical sites, attractions, parks, and landmarks for every person and interest. So whether you're a citizen or tourist, here is a list of ten can't-miss famous landmarks in Canada.
CN Tower, Toronto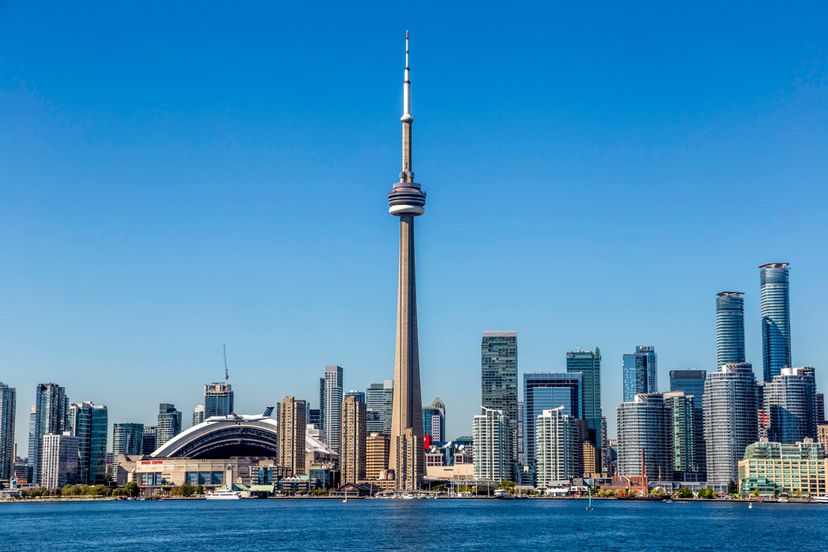 The urban city of Toronto is home to the renowned CN Tower, a communication tower with an antenna that reaches over 1,800-feet high, making this one of the tallest free-standing structures in the world. It might, in fact, be the most famous man-made building in the country, along with parliament. You can catch a glimpse of the CN tower from virtually anywhere in the city. Venture downtown to the heart of TO to snap photos or take the elevator to view the entire cityscape from the amazing observation tower. If you're feeling adventurous, sign up to do the Edge Walk, where you'll walk the 1.5-meter wide full-circle path around the main path, 356m/1168ft/116 stories up in the sky.
Chateau Frontenac, Quebec City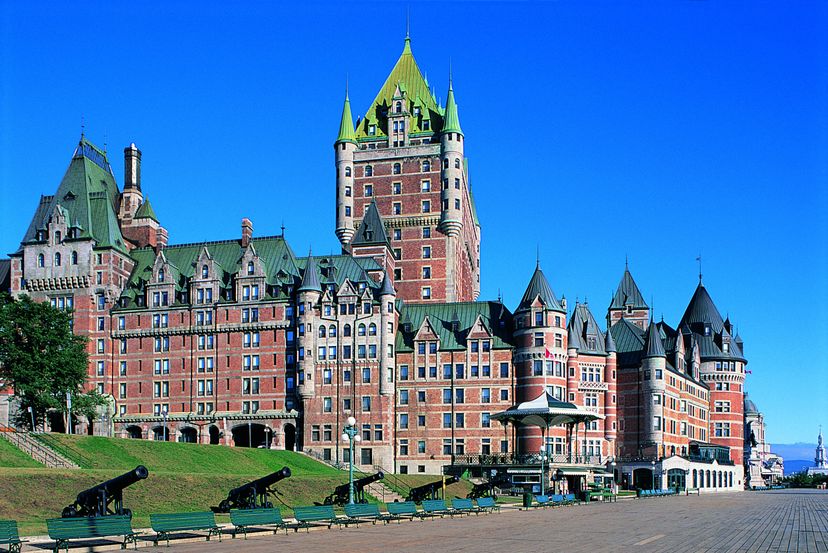 During a trip to Old Quebec City, a stop at the prestigious 19th century-built Chateau Frontenac is a worthwhile landmark to check out. The elegant hotel and its watchtowers and stunningly decorated drawing rooms overlook the Saint-Lawrence River and the entire cityscape. If you're willing and able, shell out for a night's stay (try to get a deal by skipping holidays and peak season) at this luxurious chateau. The surrounding area – Old Quebec – is not to be missed either and is actually the #1 rated landmark according to Tripadvisor reviews!
Peggy's Cove, Nova Scotia
Nova Scotia's tiny, quaint seaside village sits on top of cliffs that were painstakingly and naturally carved by glaciers over thousands of years. Just 30 minutes from downtown Halifax you can explore the natural beauty of the coastal village – called "Mother Nature's Playground" – with its iconic lighthouse which's a true East Coast landmark. Let the sea salt kiss your lips at the nearby Peggy's Cove Preservation Area, Indian Harbor, and Hackett's Cove where you can swim, sea kayak, hike, whale watch, go birding, and take in the sights, especially around sunset. It's one of those places that people don't want to leave.
The Canadian Rockies, British Columbia and Alberta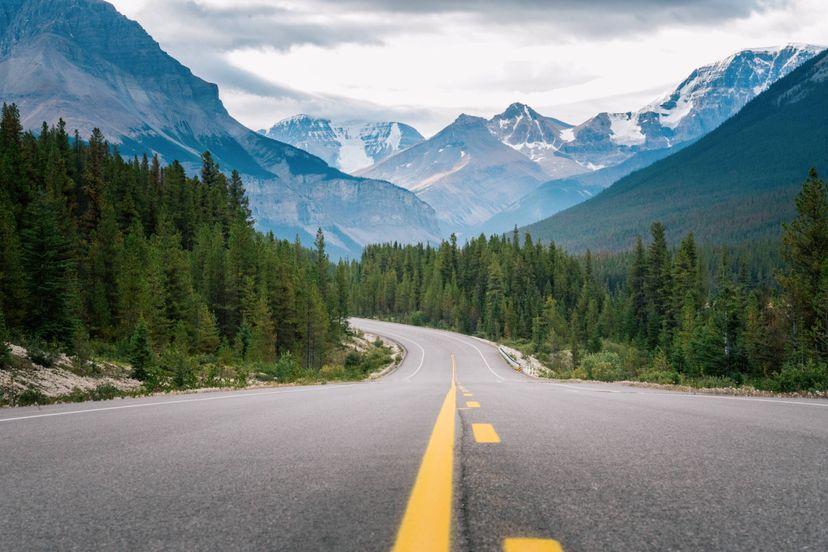 Take in the splendor of this majestic mountain terrain in B.C on the West coast and prairie province, Alberta. Canada's Rockies are made up of wide mountain peaks, rolling hills, deep valleys, lush flora, and icy blue mountain lakes and rivers that make for boundless recreation opportunities like camping, hiking, fishing, camping, bird watching, mountaineering, and mountain biking. Though not home to the highest mountains in Canada, this range has some challenging climbs including Mount Robson (12,972 ft), Mount Robson (12,972 ft), and Snow Dome (1,339 ft).
Banff National Park, Alberta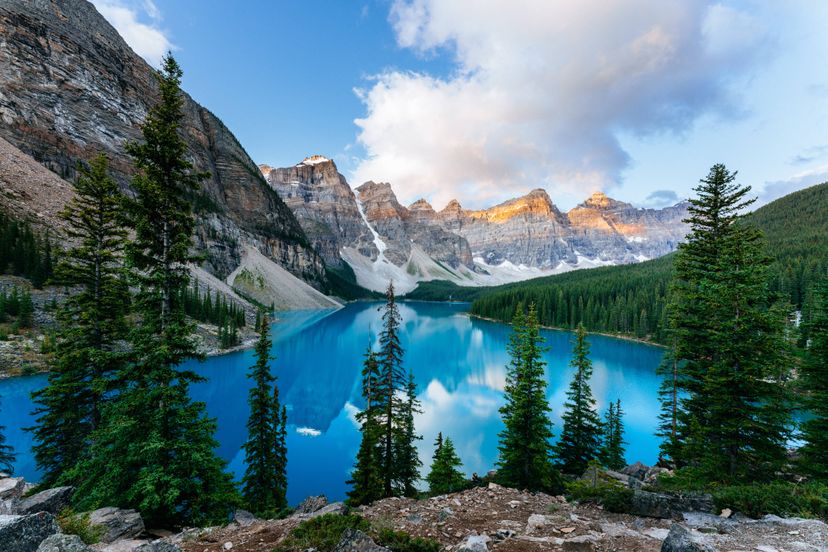 If you're the outdoor type then Banff National Park will be right up your alley – or rather your mountain, forest, or crystal clear lake. Incredible outdoor recreation is available in all seasons, like cycling, hiking, and swimming in summer; fishing, hunting, and mountain climbing in spring or autumn; and skiing, snowboarding, snowshoeing, or sleigh rides during winter. This landmark is not one to be missed if you're in the province!
Parliament Hill, Ontario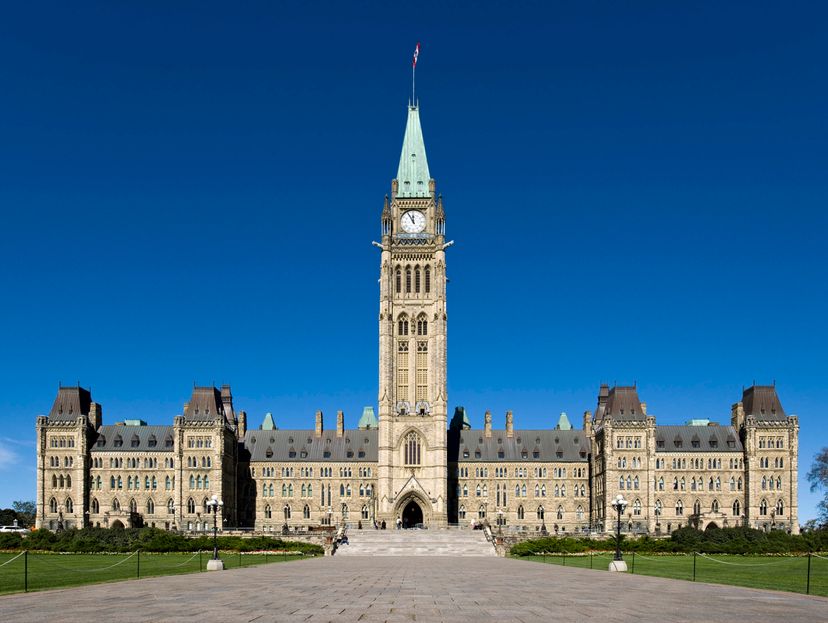 Canada's famous parliament buildings, located on Parliament Hill in the nation's capital of Ottawa in Ontario, are perched along the picturesque Ottawa River. An impressive Gothic Revival-style, take a guided tour of the structure to learn about the country's history that's actually made up of 3 separate buildings: the East Block, the Centre Block (with its majestic Peace Tower), and the West Block.
Hopewell Rocks, New Brunswick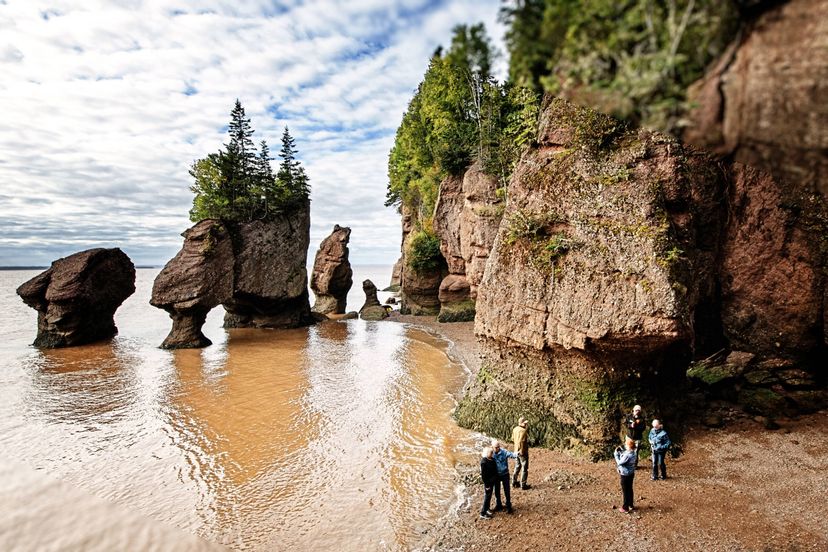 Hopewell Rocks, located in the stunning Bay of Fundy in New Brunswick, are unique rock formations created through tidal erosion, which shaped the lower parts of the stones to be much thinner than the upper, which has plants and trees growing atop. Rent a kayak during high tide and take to the water to see the part of Hopewell Rocks that towers above the bay. Go during low tide to walk among the maze of Hopewell Rocks or sit back and watch the sun disappear, illuminating through the rocks at sunset.
Niagara Falls, Ontario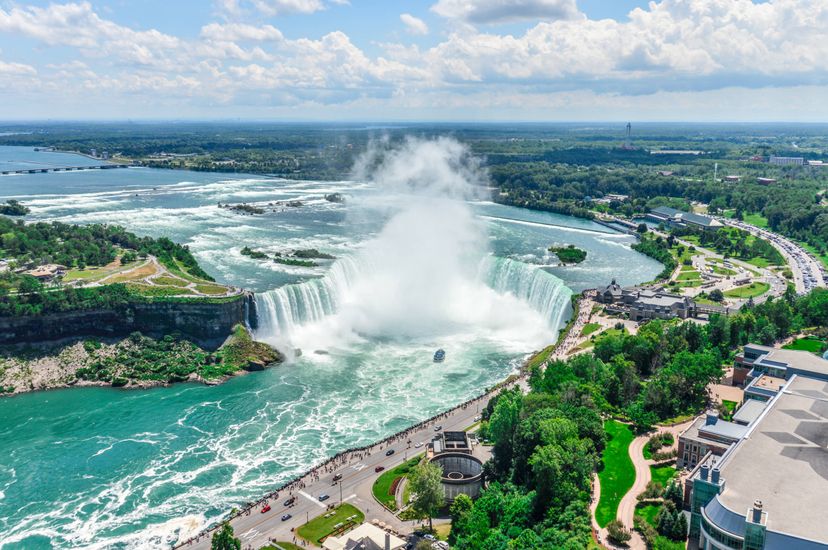 Niagara Falls is well-known as one of the unofficial Seven Natural Wonders of the World and a true Canadian landmark, though they can also be seen from America. However, it's Canada's Horseshoe Falls that far out-impress the falls on the U.S. side, producing nearly 6-million cubic feet of water every single minute. You can catch the best view and take the best photos from Queen Victoria Park in the city of Niagara Falls, Ontario.
Confederation Bridge, New Brunswick, and Prince Edward Island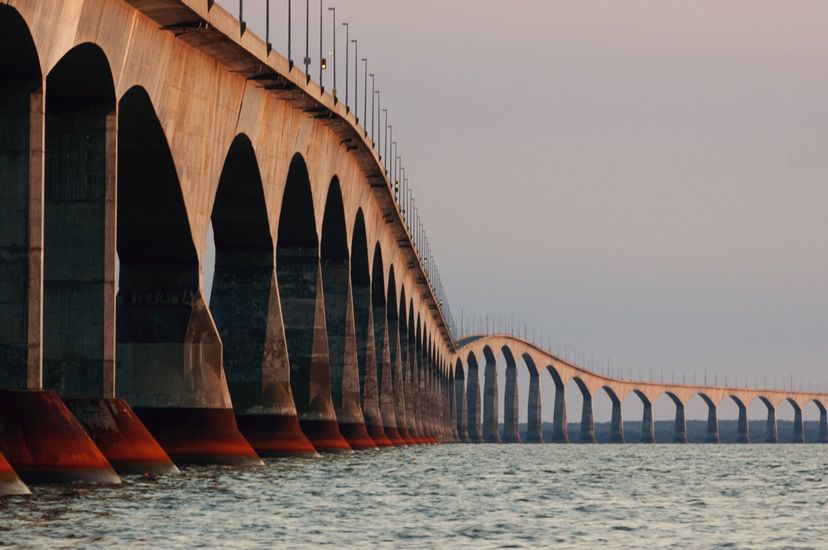 The Confederation Bridge links New Brunswick and Prince Edward Island via the sprawling Northumberland Strait. The bridge was built in 1997, and at 8-miles long and 200 feet above water level (at the highest peak), the view is stunning – particularly at sunrise or sunset.
The Northern Lights, NWT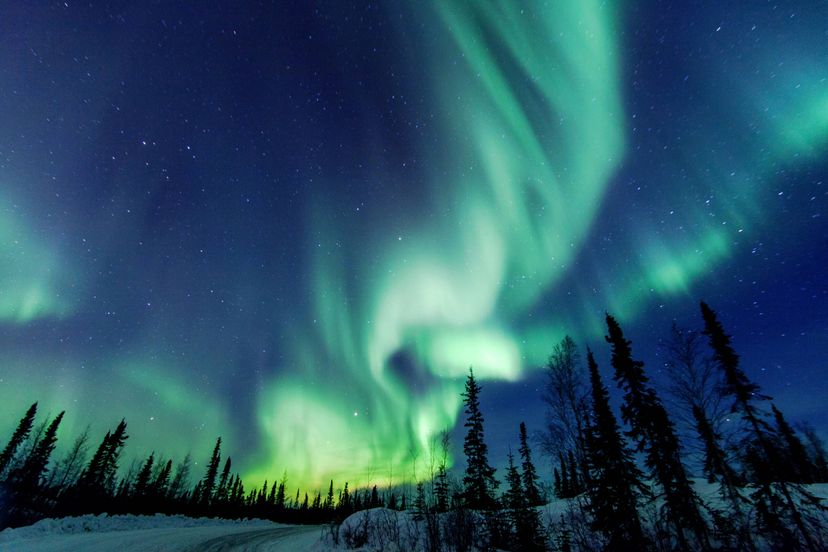 The Northwest Territories is Canada's largest and most pristine natural wilderness. Home to wood bison, moose, beaver, muskrat, caribou, grizzly bears, foxes, black bears, and whales, the most awe-inspiring element remains the "Aurora Borealis" or the Northern Lights, a beautiful natural light show that can most commonly be seen in September to October and from March to April, at night.