The people of The Royal City love to eat out, and they know good food when they see it. It's no surprise then that the city of Guelph offers many dining choices to satisfy even the most obscure of cravings. Indian? check. Pub food? check. You can even find traditional French country and Chilean cuisine. The dining possibilities are seemingly endless so how do you know where to start and what's good? Don't worry, we've got you covered with this list of foodie favorites from around the city. Some are more well-known than others but all offer dishes that will keep you coming back time and again.
12. Einstein's Cafe
If you've never heard of Einstein's Cafe, it could be because it's tucked away in a historic old house on Grant St downtown. It's a cafe that's worth seeking out for their homemade Mexican and Italian inspired cuisine that keeps you coming back for more. Einstein's Cafe is open for lunch Monday-Friday and for dinner Monday-Saturday, but if you have a larger group it's best to call ahead for reservations.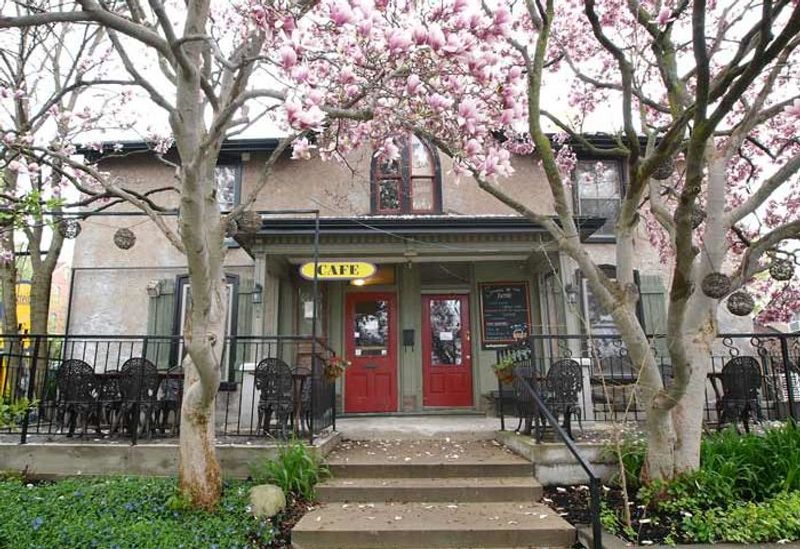 11. Señor Chipotle
If you're looking for authentic home-cooked Mexican cuisine look no further than Señor Chipotle located in the Westwood plaza. Their menu might be small but each dish from the Enchiladas to the Tostadas is packed full of flavor. Come early because space is limited and make sure you save room for one of their famous (and incredibly delicious) Churros for dessert.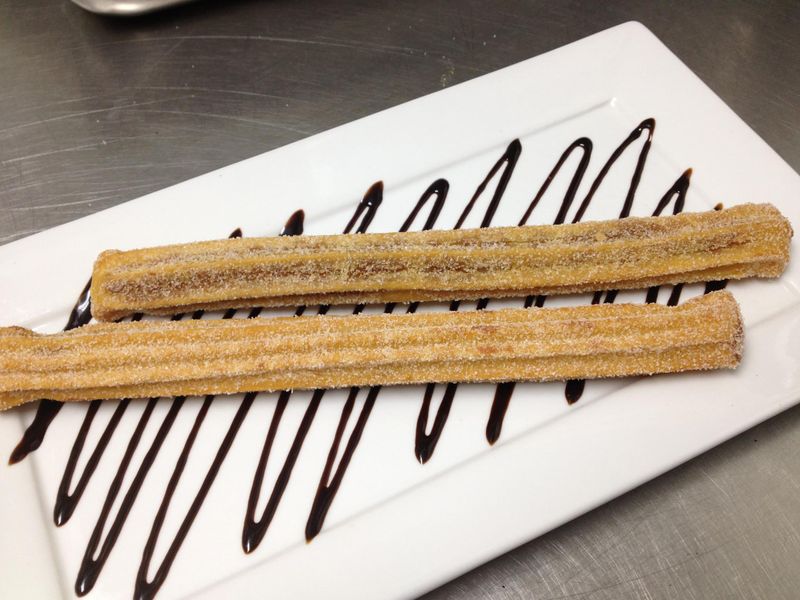 10. The Joint Cafe
Whether you're looking for sweet or savory, The Joint Cafe downtown satisfies on every level. Everything here is made from scratch including their scones and cookies. You won't be disappointed with their hearty breakfasts and innovative lunch offerings. Expect to see something new on the menu frequently as it changes with the best of the season!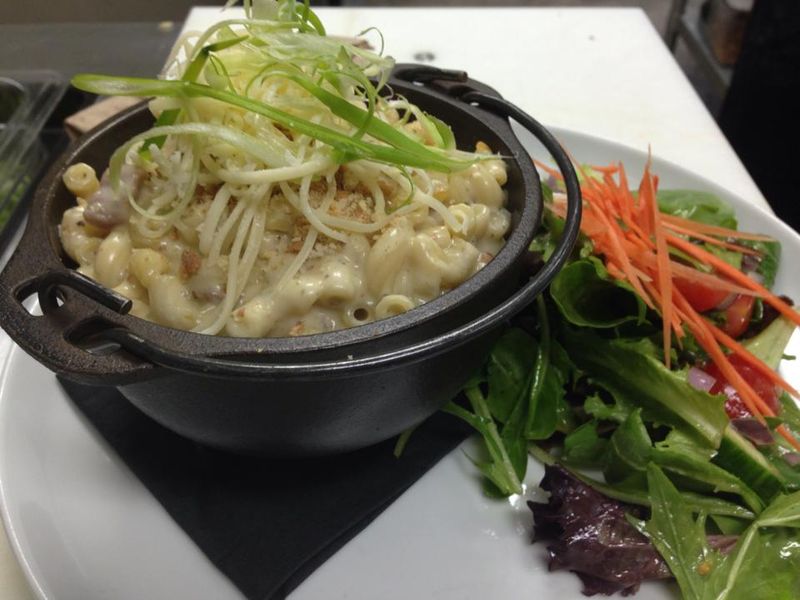 9. Pho Kinh Do
You have to venture out a little bit to find this much loved Vietnamese/Thai restaurant; way out to Woodlawn Rd W that is, but once you do you won't be disappointed. If you're looking for a steaming bowl of that delicious rice noodle soup known as Pho, you've come to the right place as many locals consider this the best spot in the city. They also have many other favorites like Thai Green Curry and the much loved Pad Thai. No trip to Pho Kinh Do ends in disappointment.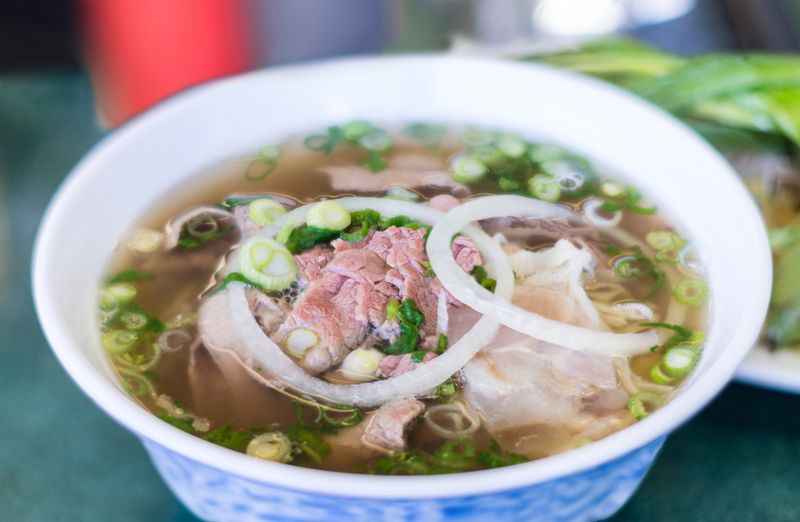 8. Salsateria
Morning, noon, or very late at night… it's always the right time for Salsateria. This long-time downtown favorite has been delighting diners with some of the best Chilean inspired cuisine one could ask for. The salsa and pimento sauce are the stuff of legends and once you try the Jerk Chicken Burrito you'll find yourself craving one every time you pass by. So go get yourself a burrito, but don't say we didn't warn you.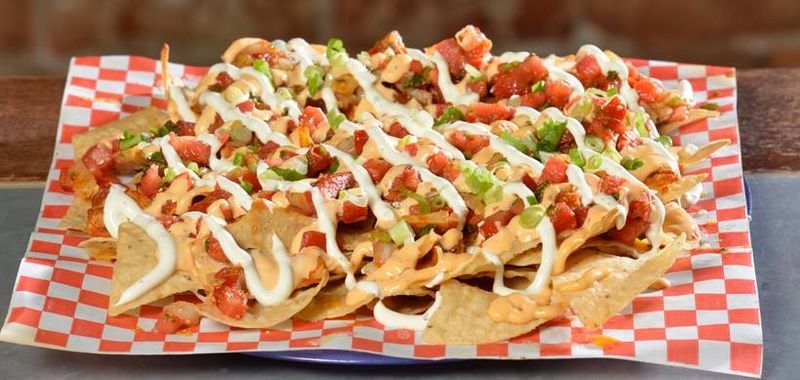 7. With The Grain
Guelph's resident 'hippy' cafe has been around since 1999, proving that despite 'gluten-free' trends, people will always want sandwiches. You're guaranteed a good one at this cafe that makes all their own breads and baked goods, other offerings include delicious daily soup specials and all-day breakfast choices. The bright and cheery vibe is accentuated by the charm of the historic house turned cafe and tables fill up quickly at lunch so arrive early!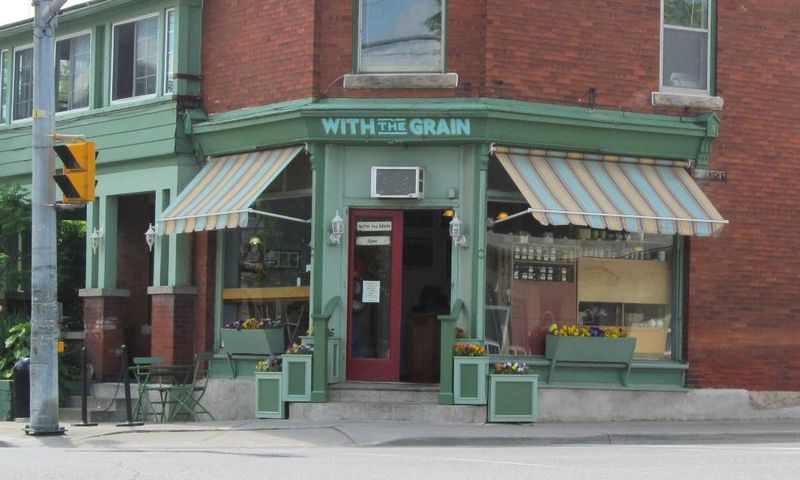 6. Spice Roots
One of the most flavorful Indian food experiences in Guelph is also one of the newest. Spice Roots opened in the Hartsland plaza in the south end in early 2014 and has been delighting taste buds ever since with their bold and authentic Indian favorites like char-grilled tandoori meats and spicy curries. Wash it all down with one of their Lassi yogurt drinks or a perfectly spiced Masala Chai.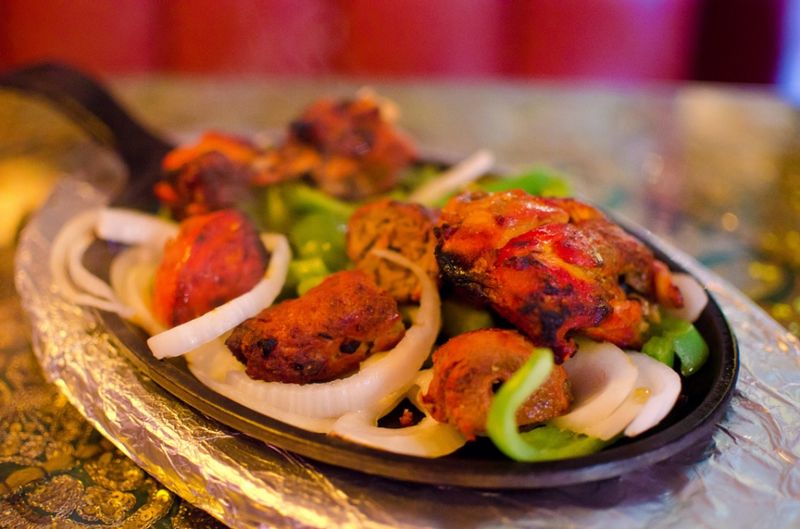 5. OX
It's a cafe, bar and bakery all rolled into one, OX offers skillfully prepared dishes using locally sourced ingredients. All of their breads are made onsite in the bakery and the bar features local craft beers and inventive cocktails like The Aviation which features gin, maraschino liqueur, fresh lemon and house-made violet syrup. On Mondays after 5pm all of their creative and colorful pizzas are half price.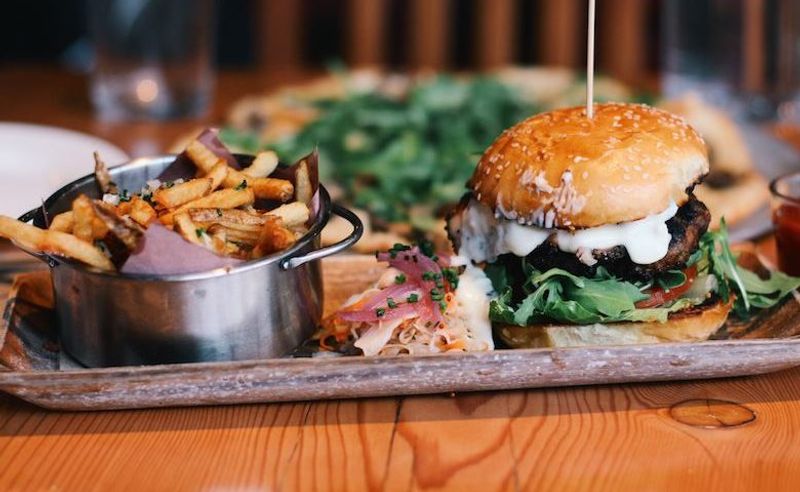 4. Friends in Our Kitchen
The husband and wife team behind this unassuming downtown restaurant have been quietly making fine-dining level food in an ultra-casual environment for years. Everything on their menu is made from scratch including Chef Ging's famous Spring Rolls. It's a popular lunch time favorite with their satisfying soups, salads and sandwiches but their Asian-influenced dinner menu is always a winner as well.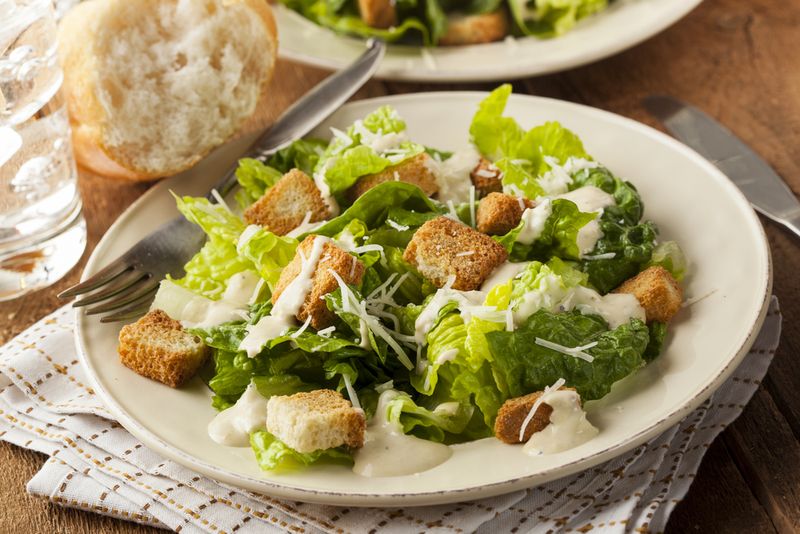 3. Baker Street Station
Baker Street Station has firmly rooted themselves in the spot of best pub food downtown, and we don't just mean regular pub food either. Baker Street does everything a little differently with modern takes on classic staples like curry, fish and chips and burgers. Make sure to check the specials board for unique offerings and the 'Grazing' board for some seriously good pub snacks like fried brie and hand cut onion rings.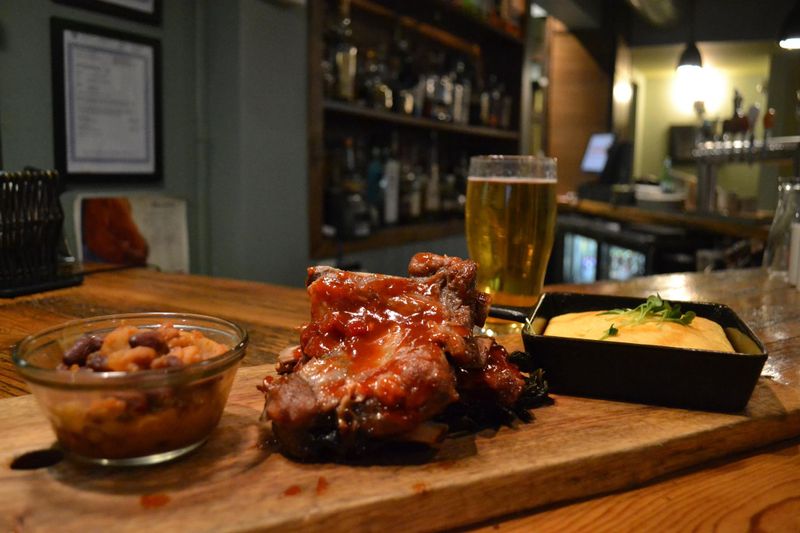 2. Artisanale
This chic restaurant was once in the heart of downtown but has since made a short move to a beautiful historic house on Woolwich St, where the setting perfectly reflects the French country cooking you'll find within. On the lunch menu you'll find simple yet satisfying favorites like quiche and croque madame while the dinner menu highlights the best of the season, all with understated elegance and a decidedly French flair.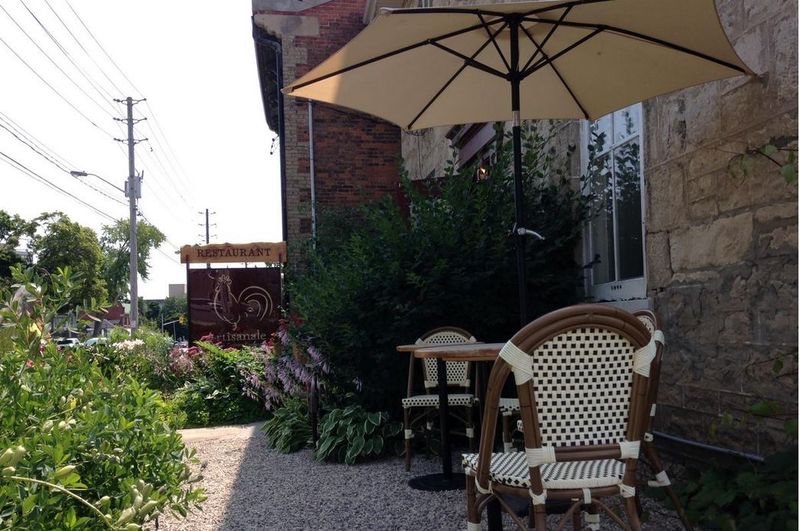 1. Delhi Street Bistro
Word of this awesome little dining establishment is spreading fast, but for now most only know about it through someone who's been. The ambiance is clean and uncomplicated, letting the amazing food shine through above all else. You'll have to do a little planning before you visit as hours are limited; they do brunch on Sundays and dinner Tuesday-Saturday, and they can be choosy with the hours because the food's just that good.