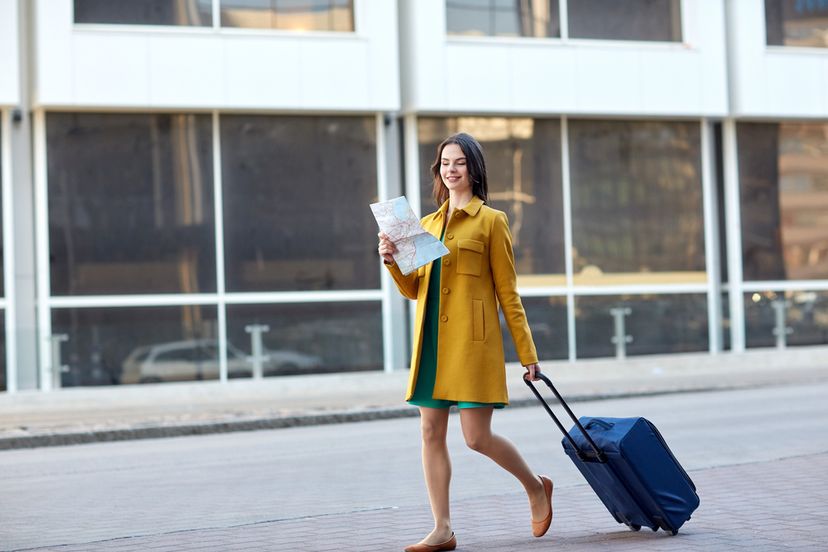 There is not a traveler around who hasn't lost their luggage, especially when moving through flight connections. Considering the number of potential hurdles that lurk behind every flight (i.e. weather and other delays) sometimes it is a travel miracle if your luggage arrives at your destination with you. One way to streamline your travel (and to avoid those extra wait times at the baggage carousel) is to travel with carry-on baggage only. But how will you fit all that you need for your trip into that teeny bag? Read on!
7. Carry-On Pros
While you might be stressing at the thought of ditching your fleet of luggage in favor of that compact carry-on, traveling with a carry-on only is your best bet towards stress-free travel. Not only will you have everything you need at your fingertips, you'll save on baggage fees. You won't have to wrestle with baggage in the airport- or try to find transportation suitable for you and your bags. Traveling simplicity = a pack and go lifestyle.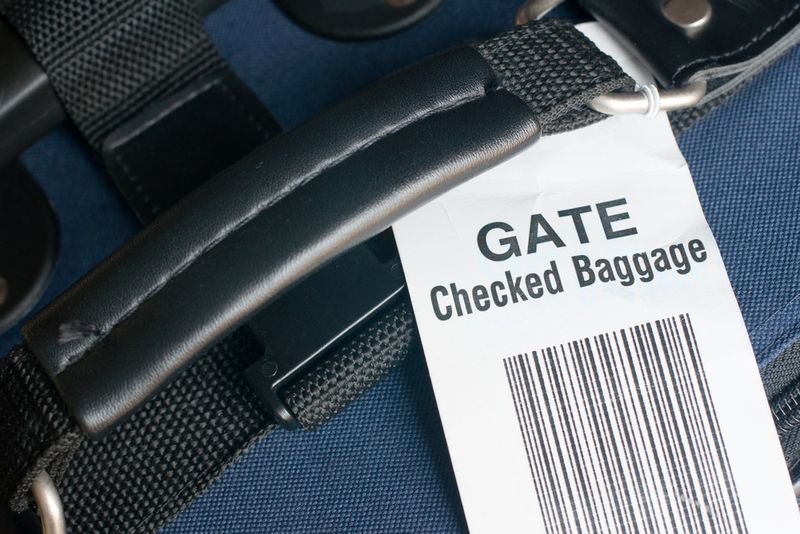 6. The Bag
Obviously, the bag itself is your most crucial tool to have carry-on travel success. First, double check the size requirements for bags on your airline. Make sure that your bag is sturdy, expandable and has loads of pockets both on the inside and outside). Not the most glam accessory, but ensure that you are well stocked with Ziploc bags- which can help organize items- and save space. A good carry-on bag should have wheels as well. If you are living a life of travel simplicity, then make your movement as simple as possible!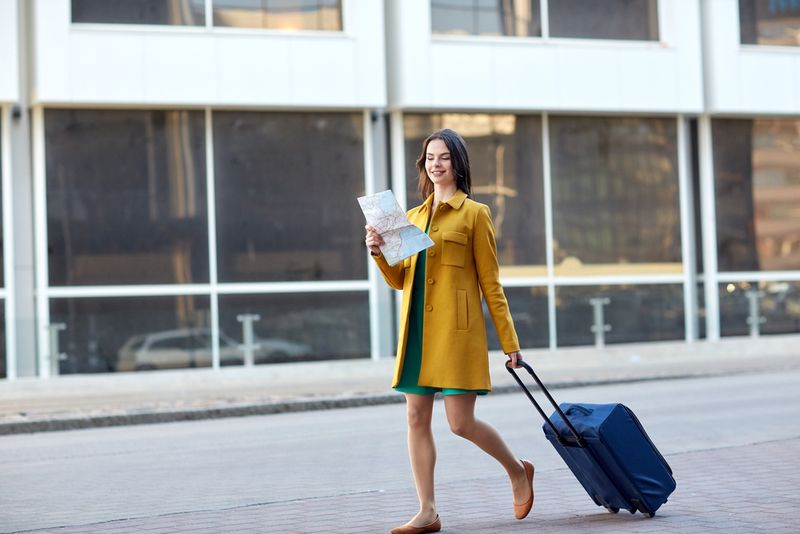 5. Packing Tips
It's all about maximizing your space — so the way you put your clothes in your case really matters. Consider rolling clothes; not only does it save space and let you pack more things, it can prevent clothing from getting wrinkled more effectively.  Try layering clothes and then folding them together. Another good packing tool is compression bags which help eliminate air and increase space.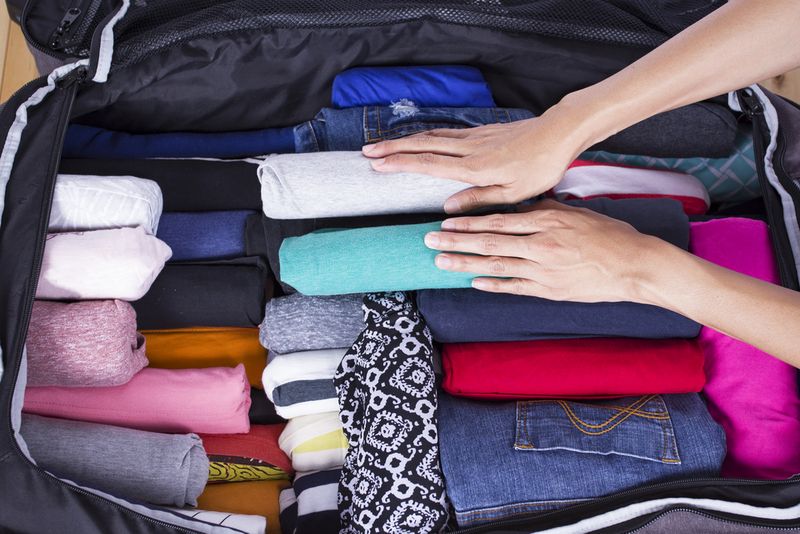 4. The Business Trip
Your clothing requirements will be different, given the purpose of your trip, of course. Fellas, go for a neutral colored suit that can be changed up with different colored shirts and ties. Ladies, go for a base garment (brown or black dress pants or skirt) and concentrate your mix-and-match options on the top. You can completely change an outfit with a scarf, sweater or blazer. And don't forget accessories! They take up no room and can re-invent yesterday's outfit. Also choose a versatile pair of shoes (consider whether you'll be standing for long periods). Do you need to pack your bulky laptop, or can you get away with bringing your tablet instead? One takes up a lot more space than the other!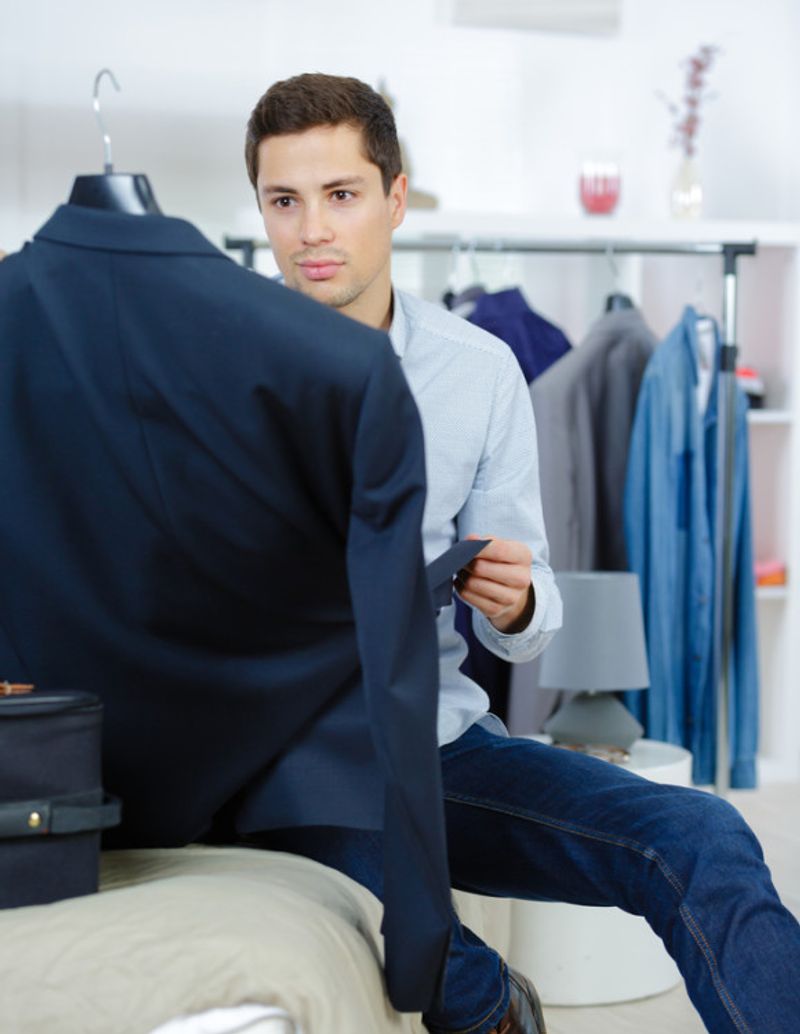 3. Pleasure Travel
Pleasure travel seems to require more clothing than business travel (perhaps because of the likelihood of multiple activities) but it doesn't have to. Limit yourself to two pairs of shoes, one dress and one casual (fun tip- fancy flip flops can count as dressy and take up little space).  Think about including multipurpose clothing, like cargo pants that have lots of pockets and can zip off or roll up into shorts or capris. If more formal evenings are part of your journey, then don't forget that quintessential little black dress is a must-have (think sundress which can do double duty during the day). Pack a light weight coat and an umbrella as well. You may be counting on sunny skies, but will be glad to be dry (especially if you've only got a few outfits to work with).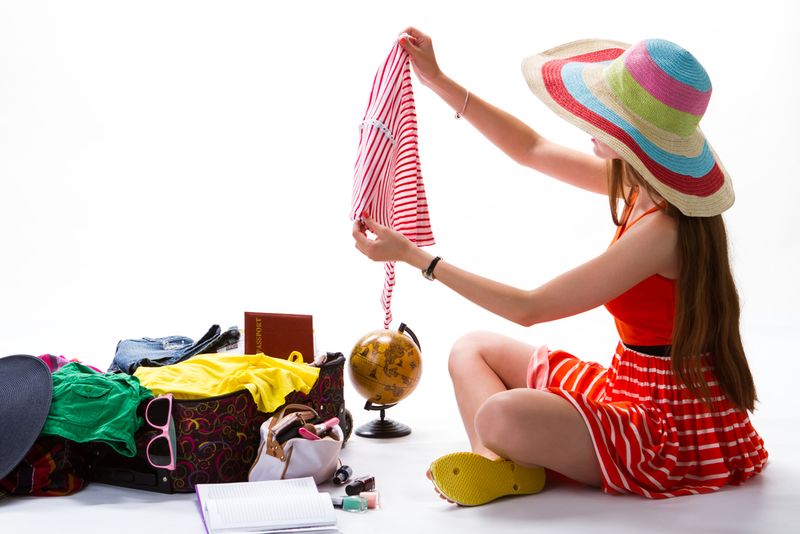 2. Luggage Work Arounds
Doing chores on your holiday may not be your cup of tea, but throwing in a load of laundry while traveling is generally far more convenient than trying to track down lost checked luggage. Check out laundry facilities (you can even send it out at your hotel, if that is more convenient). Depending on the length of your trip, you may even want to consider shipping a box or two of clothes to your destination. It might end up being cheaper (and more convenient) then checking extra baggage.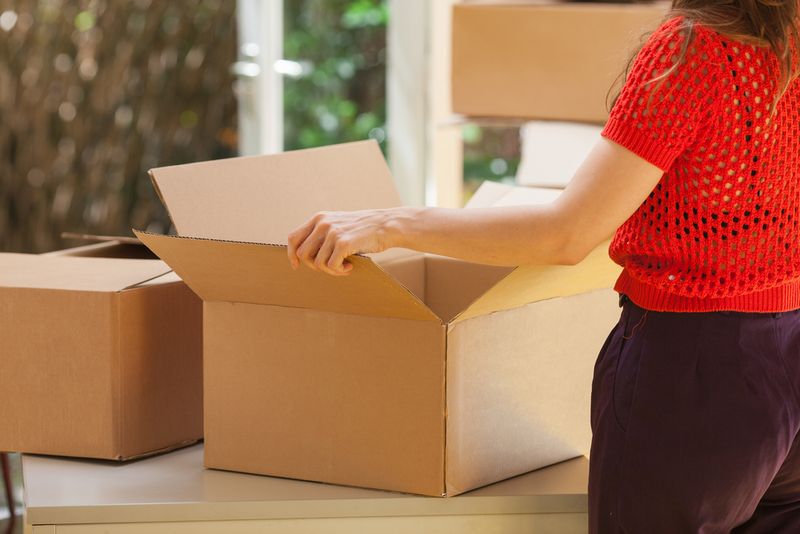 1. What Not to Pack
Use a minimalist approach. Leave your toiletries at home and use those supplied by your hotel (you won't be able to bring large amounts of liquid in your carry-on on board the plane anyways). Don't pack more clothes than are absolutely essential. We are all guilty of throwing clothing in a suitcase "just-in-case" and leaving them hanging in the cupboard. Leave jewelry and valuables at home. Not only does this take up room in your suitcase, you run the risk of having them get lost or stolen.  Have a think about some items that you can buy there (i.e. sunscreen, guidebooks, etc.). Streamline your gadgetry. Load up your tablet or phone with apps and leave everything else at home.