Weddings can be beautiful, once-in-a-lifetime experiences, but they can also cost thousands of dollars and be a major headache to plan. By eloping, you can leave these worries behind and add a sense of adventure to your wedding. There are many amazing spots around the world where you can exchange vows, but here are ten of the best.
1. Florence, Italy
Italy is home to a number of romantic locales, but Florence may be the best spot for elopement because it is easy for foreigners to obtain a marriage license The city's stunning architecture creates a romantic atmosphere unlike anywhere else on earth. Florence is also home to a wealth of historic churches, so this is a great place to go if you want a religious wedding.
2. Niagara Falls, New York
The Falls will make a spectacular backdrop for your wedding, but you can also say "I do" in a helicopter flying over them. Obtaining a license for a Niagara wedding is simple. United States citizens should head to the New York side of the Falls, but couples from overseas can also get one from the Canadian side.
3. British Virgin Islands
Getting a marriage license in the British Virgin Islands is easy, and the warm weather and tropical setting will create memories to last a lifetime. You'll find a number of resorts that offer packages specially designed for eloping couples.
4. Florida Keys
Florida is an ideal spot for elopement because they don't require out-of-state couples to undergo a waiting period or blood test before they can tie the knot. The Keys are filled with gorgeous scenery, and nothing is more romantic than getting married on the beach at sunset.
5. Scotland
The Highlands of Scotland will provide a perfect romantic background for your wedding ceremony. This is an ideal spot for lovers of the outdoors, as you can go golfing, hiking, and horseback riding on your honeymoon. Marriages in Scotland have historically been informal affairs, and it's easier for foreigners to obtain a marriage license here than in other European countries. However, documents and fees need to be submitted at least fifteen days before your ceremony.
6. Costa Rica
This Central American country is super friendly to visitors, and to obtain a marriage license you only need a passport and two non-related witnesses. There are plenty of secluded beaches that are perfect for a ceremony, but if you want a really unique spot, you can get married under a waterfall in the rainforest.
7. Reno, Nevada
Las Vegas might be the place to go if you need to get married quickly, but Reno is the much more peaceful and romantic option. Just imagine your wedding taking place on the shores of Lake Tahoe with the Sierra Nevada Mountains in the background. Marriage licenses are easy to access in Nevada, and there's no waiting period.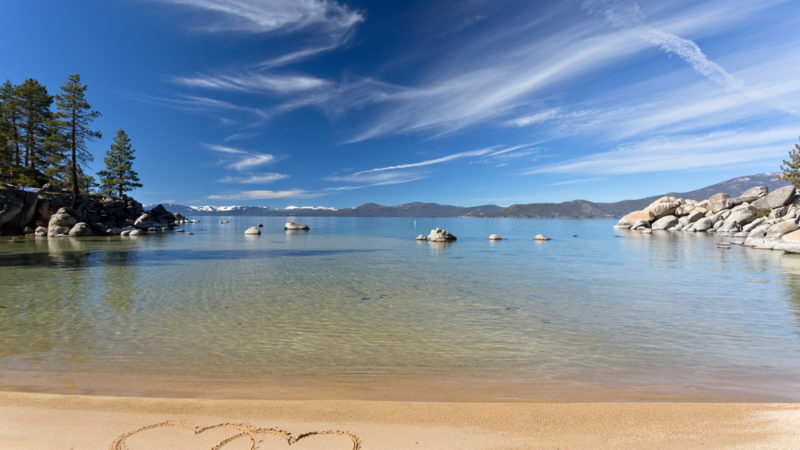 8. Maui, Hawaii
Hawaii has a number of stunning islands, but Maui is the most popular destination for eloping couples. The beautiful beaches and clear blue waters make it a perfect spot for an intimate wedding ceremony.
9. Napa Valley, California
Napa is one of the most romantic destinations in the United States. You can have your ceremony in a secluded vineyard with the Valley's beautiful hills in the background. As a popular spot for eloping couples, there are several resorts in the area that offer elopement packages.
10. Bermuda
This Caribbean island is home to pink sandy beaches and breathtaking ocean views. The island also has a large number of beautiful and historical churches where you can hold your ceremony. To get married in Bermuda, you must submit a notice of intent to one of the country's newspapers fifteen days in advance.