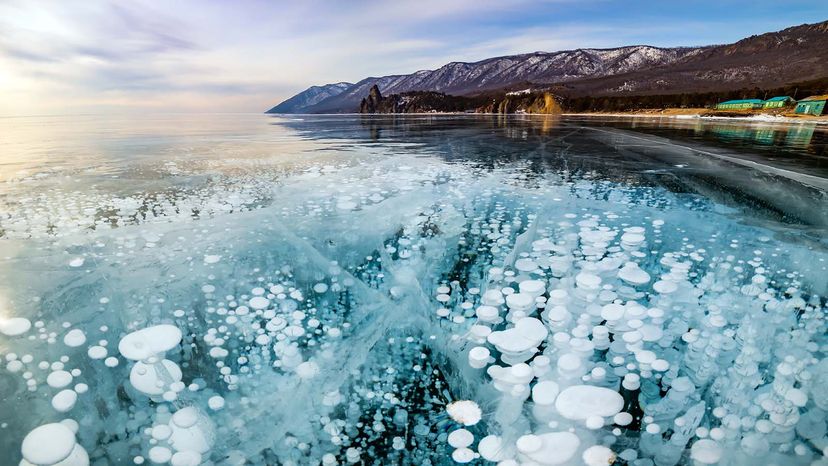 Siberia's Lake Baikal is not your average lake. At 49 miles (78.8 kilometers) wide and 395 miles (635 kilometers) long, it's the world's largest freshwater lake. And, with a history that dates back 25 million years, it's also Earth's oldest. But size and age aren't the only things that make this lake special.
Lake Baikal also is home to more than Galapagos of Russia."
Now, in case its biodiversity doesn't dazzle you, here's another peculiar fact: Lake Baikal has its own version of the Loch Ness Monster known as "Lusud-Khan" (which translates to "Water Dragon Master"). It's described as a "giant sturgeon with a prominent snout and armored plating along the back." The monster's history goes back centuries, with ancient carvings depicting the terrifying creature.
Interest piqued? We thought so. Here's everything you need to know about this ancient, beautiful and mysterious UNESCO World Heritage site.