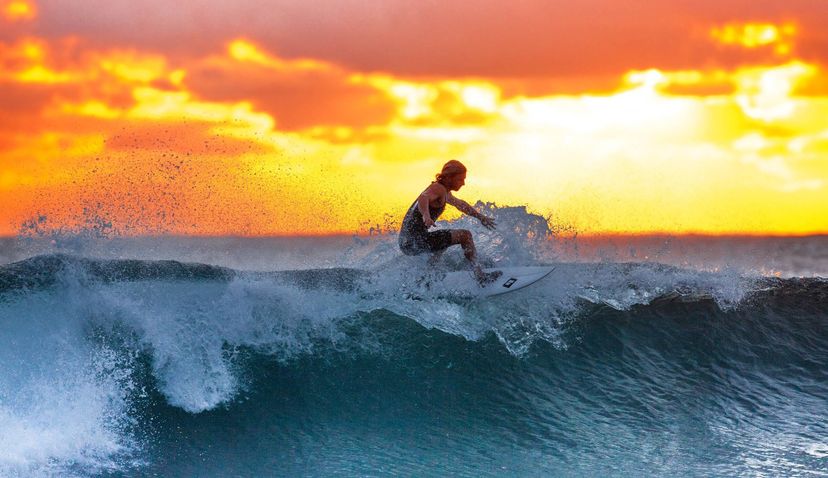 For some people, being close to nature is cathartic, while for others, it can be the force of life. Either way, proximity to Mother Nature has an effect on everyone. But for those who thrive on their interactions with natural landscapes, exploring new points is always a delight. Ask any deep-sea diver, and they'd tell you how they are always scouring the Earth for mesmerizing reefs and tread-able waters. Likewise, ask avid mountain climbers, and they'd tell you all about their quest to find and surmount the highest summits around the world. So, naturally, surfers love to discover sweet surfing spots that offer desirable weather conditions and a thick swell of waves.
What Makes a Surfing Point Ideal for a Ride?
A surfer can have their own preferences when it comes to categorizing surfing destinations. But generally, pro-riders are on the lookout for mainly three things; a long stretch of uncrowded beach, rideable waves, and favorable wind movement to ensure a long-lasting swell.
Expert surfers are pretty great at uncovering the perfect surfing spots for either practicing their craft (aka surfing) or enjoying a lazy day at the beach with unprecise surfing. Beginners, on the other hand, may struggle a bit to find a good surfing spot. And that is why we present a list of top surfing spots in Mexico for the novices.
San Agustinillo, Oaxaca
Resting on a curved bay, San Agustinillo is a quiet and off the beaten path village west of Zipolite. It's the ideal location for beginner surfers to master their skill level. The lack of crowd and the long stretch of beach setting off thick waves make this a convenient surfing destination for every budding surfer.
Playa Carrizalillo, Oaxaca
Playa Carrizalillo is a stunning cove to the side of the Zicatela beach. It offers long swells of rideable waves to surf riders. It is considered a well-suited surfing spot for beginners and intermediate riders as the ambiance of this place is immensely soothing and free of the loud buzz one experiences on mainstream beaches.
Take over the tides in Playa Carrizalillo all day and then recuperate at any of the many palapas nearby while sipping on chilled cocktails from the small bar next to the thatch-roofed settlements.
Troncones, Guerrero
The town of Troncones holds a stellar reputation when it comes to providing beefy waves to pro surfers. But not many people know that this small town is not only for the seasoned riders. Beginners also get ample opportunity in Troncones to polish up their surfing skills.
Sayulita, Nayarit
Like Toncones, Sayulita is also considered a surfing destination for the pros, but that's not the case. Newbie surfers can easily settle in and ride the waves in this surf town. The swell of waves in Sayulita is feisty, especially from December through April, providing unlimited opportunities for beginners to hone their surfing ability.
San Blas, Nayarit
San Blas is a small village that is home to the enthralling Las Islitas, which was once recognized as the beach with the longest waves in the world. While that's not the case anymore, the swell of waves at Las Islitas is still viable enough for a fun-filling surfing session. People with little to no surfing experience can acquire top-level skills by riding the waves in San Blas.
The 9000-mile long Mexican coastline is nothing if not a dreamland for surfers, and not just for the veteran riders. Beginners can benefit from the oh-so-long stretch of the ocean.