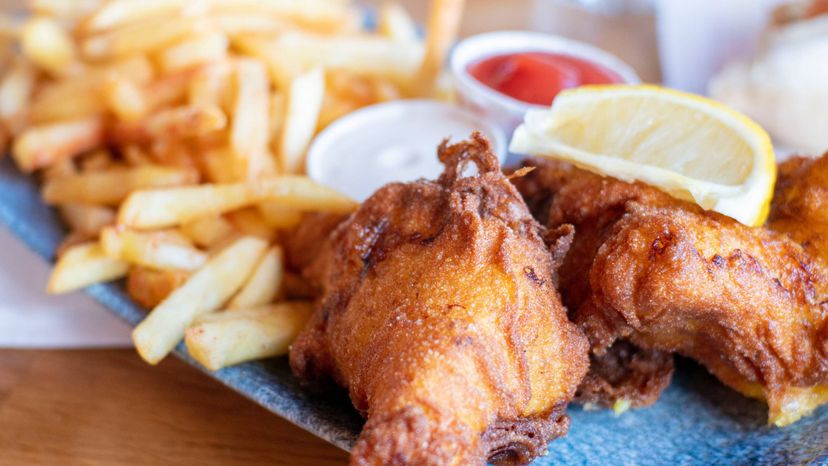 Louisville might not be a coastal city, but it is surely home to some of the most amazing fish restaurants with some exotic seafood dishes.
If you are a true seafood lover, you will absolutely love some of the fish restaurants in Louisville, and once you've eaten at those places, you will want to come back for more.
From fresh lobster to mussels to oysters, you will find a great variety of seafood options at most of these places.
If you are a die-hard fish lover, here are a few must-visit fish restaurants in Louisville.
Hill Street Fish Fry
True to its name, Hill Street Fish fry is best known for its delicious freshly fried fish that you can enjoy with a side of coleslaw, fries, hush puppies, or onion rings.
This restaurant has been serving its delectable seafood for 20 years in the city, and it has always made sure to up its game in the food department.
This restaurant guarantees to serve you food that is fresh, hot, and finger-licking good!
The best part here is that their fried fish is served in individual boxes, so you might as well grab a takeaway box every now and then!
Mike Linnig's
Serving since 1925, Mike Linnig's is a local favorite and one of the best fish restaurants in Louisville from the very first day of its inception.
Some of its specialty dishes include calamari, spicy fish nuggets, sea scallops, broiled fish, and rolled oysters, among many others.
Another reason why this restaurant is so popular is its beautiful outdoor dining area that offers a fantastic view as you devour the delicious seafood dishes.
Bonefish Grill
With great many fish selections, cozy ambiance, and non-fish variety as well, Bonefish Grill will truly and fully appease the seafood lover residing inside of you.
It's a wonderful spot for special events and occasions, and the best part is that it helps take things very slow for people who aren't used to eating seafood but want to give it a shot.
It's one of the best fresh fish restaurants in Louisville, so every time you dine in here, expect top-level freshness in your fish dish, making it super juicy, tender, and succulent.
The Fish House
The name of this restaurant alone gives away the fact that it's best known for its fish, and it really is one of the popular fish restaurants in Louisville.
It offers a great menu featuring fresh scrod, catfish, tilapia, haddock, pan-fried oysters, gulf shrimp, and super strip clams.  These dishes come with your choice of sidelines such as soup of the day, seafood chowder, fried mushrooms, home-style green beans with bacon, Idaho baked potato, French fries, and low-fat vinegar coleslaw, among many others.
A great thing about these fish restaurants in Louisville is that they only win every seafood lover's heart, but they also always maintain their level of food, which only goes up and never comes down!