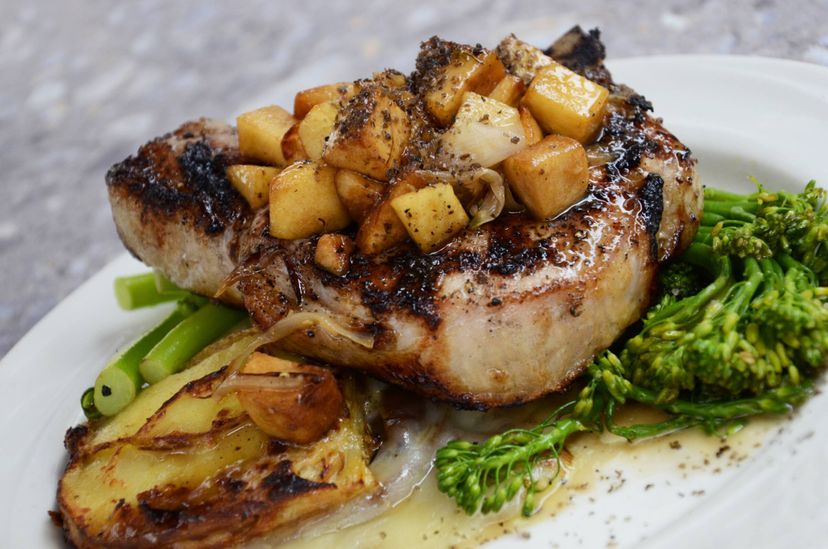 When you talk about Colorado, you can't look past its vivid mountainous landscapes, the desert lands, dense forests, high plains, and rivers, among so many other things.
It's a stunning Mountain State and is best noted for these very features.
However, at the same, you also can't help mention one of its stunning mountain towns called 'Vail,' which is home to some of Colorado's most exotic restaurants and a wide array of delicious dishes.
Restaurants in Vail, Colorado, offer almost every type of cuisine, bringing you a true culinary affair that you will always remember.
The next time you are in Vail, these are some of its best restaurants that you must visit if you want to have a great dining experience.
Flame
If you are a true steak lover, this restaurant in Vail will truly satisfy the foodie in you.
It's all about the steak and has such an incredible steak menu, including its famous dry-aged wagyu rib eye.
Other than offering a steakhouse galore, Flame also presents you with a modern twist on classic dishes such as roasted kimchi Brussels sprouts. The best way to finish off your steak main course is its maple bacon doughnut, one of its most popular sweet treats!
The 10th
This is one of the most striking restaurants in Vail, Colorado, that serves the best lunch in the mountains.
It features a chalet-style design and has huge windows that give you stunning views of the Gorge Range.
The 10th is best known for its modern, unique cuisine as displayed through its intricate and picture-perfect food dishes. Some of its popular items on the menu include lobster ravioli, mushroom panini, truffle brie bisque, and venison Osso Bucco.
The rich food coupled with the exquisite location, a relaxed ambiance, and impeccable service are some factors that make it one of the top restaurants in Vail, Colorado.
La Tour
If you are a fan of French food, La Tour truly deserves a visit from you!
This is a spectacular French restaurant in this town with an extensive wine menu that goes on and on over 40 pages!
La Tour is such a delight especially during the winter season as you get to warm yourself up with a hot, delicious serving of French Onion soup with truffle cheese.
And after that, you can indulge in a variety of French delicacies and specialties that truly leave you craving for more.
Mountain Standard
Known for offering the most unique dining experience in Vail, Colorado, Mountain Standard brings you food that is cooked over an open fire. It also has an open kitchen where you can watch the chefs as they prepare your meal, giving you a chance to walk through the entire journey of food.
If you fancy some wood-grilled artichokes and duck liver mousse with bourbon-bacon, you must stop at this dining destination and have your taste buds blown away.
Food that Takes You to Culinary Heaven!
These restaurants in Vail, Colorado, will simply transport you to culinary heaven, so while you are skiing in this mountainous town, you might as well take a food break or two and have an amazing culinary experience!