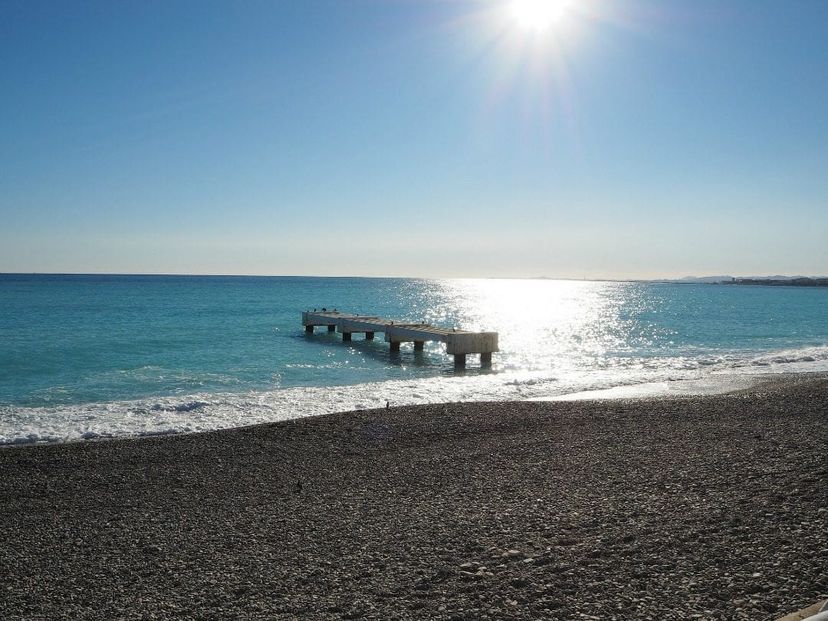 I got a late start traveling in 2014 – typically I go somewhere warm in January. This year's travels began March 1, when Keith and I visited the Caribbean island nation of Grenada. A completely under-rated, under-visited tropical country, we found Grenada authentic and charming. We especially liked the smaller sister island, Carriacou, which had great diving, snorkeling and beaches.
In April, I headed out to Arizona to spend some time at one of the state's original health resorts, Canyon Ranch. It was four blissful days of yoga, hiking, healthy eating and spa treatments. I came back rejuvenated and relaxed.
The next month I headed to Central America, to visit one of my best friends who lives in Costa Rica. This was my 3rd visit to this beautiful country, and my second to see my friend in her hometown of Tamarindo. This is a cute little beach town with a very hippie vibe. The week included lots of beach time and happy hours (mostly combined), with a side trip up to Coco Beach to check out a small, independently run 7-room villa called Villa Buena Onda. Cool vibes, indeed!
In June I was back in North America, at the fun mountain town of Telluride, Colorado. While Telluride is known primarily for its skiing, it was a super fun place to go in summertime. They have a festival almost every weekend, whether food and wine, yoga, music or other themes. We were treated to some special insights into the local foodie scene with Chef Bud of Hotel Madeline, including a trip to the farmers market and a special lunch Chef Bud made just for us with his market haul.
For July, I was visiting another dear friend – this time in Florida. I first spent a few days on Marco Island, then headed to Venice Island to spend the Fourth of July with my friend and her husband. A multi-cultural international dinner with their friends, sparklers on the beach and a rooftop fireworks show made it an Independence Day to remember!
August brought my favorite trip of the year. Keith and I headed down to Chile, one of my favorite countries. The first stop was an absolute top-of-my-travel-list destination: Easter Island, or Rapa Nui. Seeing the famed (and mysterious) Maoi statues that are scattered around the small island was an incredible experience, and we had an all-around fantastic five days at Hangaroa Ecohotel and making different historical excursions every day.
From Easter Island we headed down to Patagonia, another of my top destinations and the farthest south in Chile I have been. Because it was the off season, there were very few tourists around which was really nice. We did several hikes where we never saw a single other person. We also went horseback riding with a bona fide gaucho, who chain smoked during the entire ride and then built a campfire and made us mate tea at the mountaintop. At Torres del Paine National Park, we did some hiking and saw the famed glacier, coming down in to the lake with the huge, surreal blue icebergs floating all around. Spectacular.
My last trip of the year was from late October through the third week of November, when I headed to India. I have probably been to India more than anywhere else; after my first visit on a volunteer trip to an orphanage in 2005, I became "hooked" on this vital, alive country and the multitude of things to be found there – some good, some bad, but all an experience like no other. India challenges me, which I like, and also is a place I feel a "soul connection" – I feel more myself here than anywhere else. I spent a few days on my own, then met up with my two best friends (the same ones I visited in Costa Rica and Florida earlier in the year). A few days later we were joined by other friends including my partner Keith, my mother and my daughter. We spent many days at the orphanage, and then headed down south to Goa for some beach relaxation.
It was another great year of travel! If you care to, you can follow along on my 2014 journeys via my Photo Slideshow.
Happy travels for 2015!