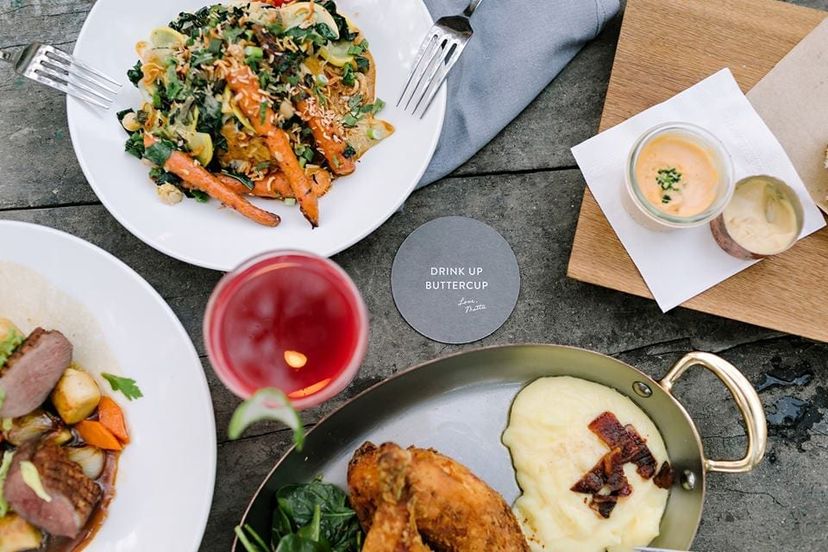 Things are ever-changing in the happening foodie scene in Austin. The growth of the city over the past several years has brought a host of new restaurants to town; while some perennial favorites have new chefs or menus.
Here's a look at some of the things going on around Austin's food and restaurant scene right now.
New Restaurant Openings
Flower Child — Downtown
The healthy mix-and-match concept of Flower Child, combined with its beautiful spaces and ambience as a convivial gathering place, make it a perfect addition to the vibrant Second Street District in downtown Austin.
There has been a Flower Child location in the Domain of North Austin for a while; but since I leave on the east side I was pretty thrilled to learn that there was going to be a Flower Child downtown! I got to check it out during their soft opening before the official open, and I've been back twice since.
I really like the space; it's light and airy, with high ceilings and walls of glass. I also like the concept of ordering at the counter and the mix and match aspect of their menu. Most everything is basically vegetarian based, veggie and health forward. Then, you can add proteins if you want them — and all their proteins are organic and hormone-free. This method means, for me, that vegetarians and vegans don't have to feel left out, or like they need to choose from a limited menu or ask for substitutions. You pick the basic meal you want, then meat eaters can add grass-fed steak, all-natural chicken or sustainable salmon if they want.
One of my favorite dishes is the Forbidden Rice; and the salmon I had there was cooked to perfection, still moist and not too well-done. And I have to say that their roasted butternut squash is some of the best butternut I've ever had. When I ate there recently with a group of friends, every single one of them got the Thai Cashew Quinoa bowl — one friend said it was one of her favorite go-to meals out.
500 West 2nd Street, Suite 160, @eatflowerchild
North Italia — Downtown
Another spot by the same restaurant group, Fox Restaurant Concepts, North Italia also just opened a Second Street District spot after success with a Domain location. The modern Italian concept from renowned restaurateur Sam Fox offers the restaurant's signature Italian fare served in a bright and modern space.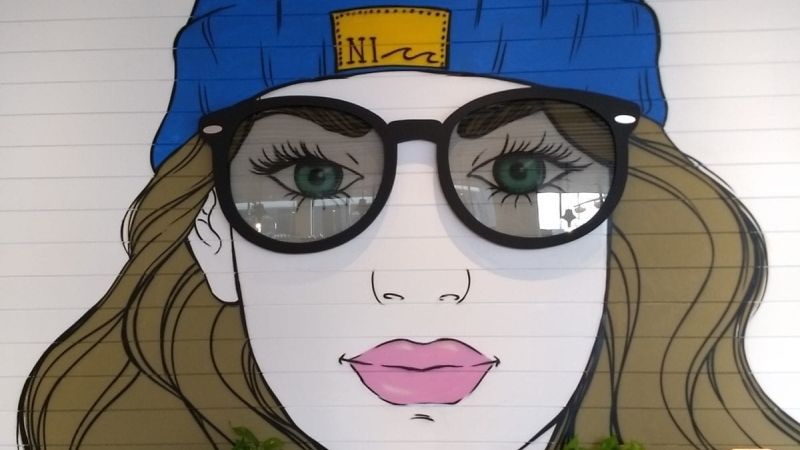 The space is super fun; my favorite aspect was the funky, full wall mural of a woman's face on the back wall.
The menu at North Italia is broken down into six sections. Highlights range from handmade pizzas and pastas like the Prosciutto pizza and Squid Ink Mafaldine pasta to small plates like the Burrata, salads such as the Tuscan Kale, main entrées like the Branzino and Italian desserts like the Salted Caramel Budino.
I had the Burrata Tortelloni, which was fantastic — light and airy, the way handmade pasta should be; with a very tasty sauce. But my favorite thing I ate there was the White Truffle Garlic Bread. This stuff is seriously addictive, and I could happily make an entire meal just out of it.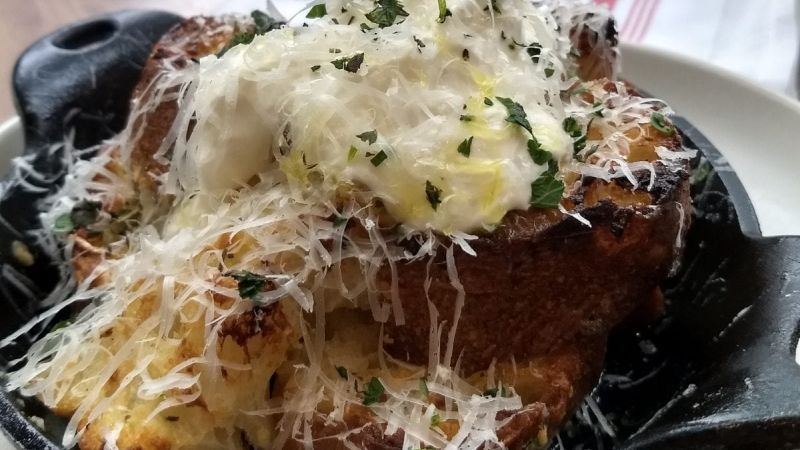 500 West 2nd Street, Suite 120, @eatnorthitalia
Changes and Additions
Geraldine's New Happy Hour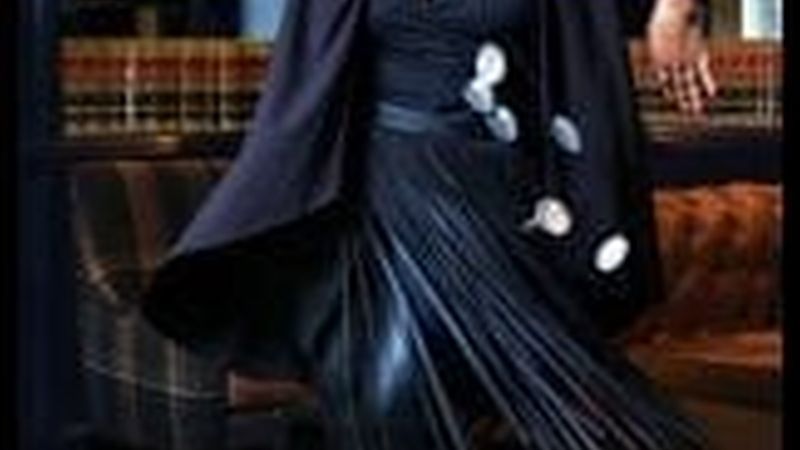 Geraldine's is the restaurant and lounge located on the 4th floor/pool terrace level of my favorite Austin hotel, Kimpton Van Zandt. Since its opening, Geraldine's has been a major spot for locals as well as hotel guests; I love that they have live music from local acts every single night, that's carefully curated by the in-house music director.
The food is really top-notch as well, and the cocktails fantastic. Everyone at Geraldine's, and Hotel Van Zandt for that matter, are constantly looking for ways to improve and add new things that make sense; and they're very much a part of the local creative and artistic community — embracing what makes Austin so special.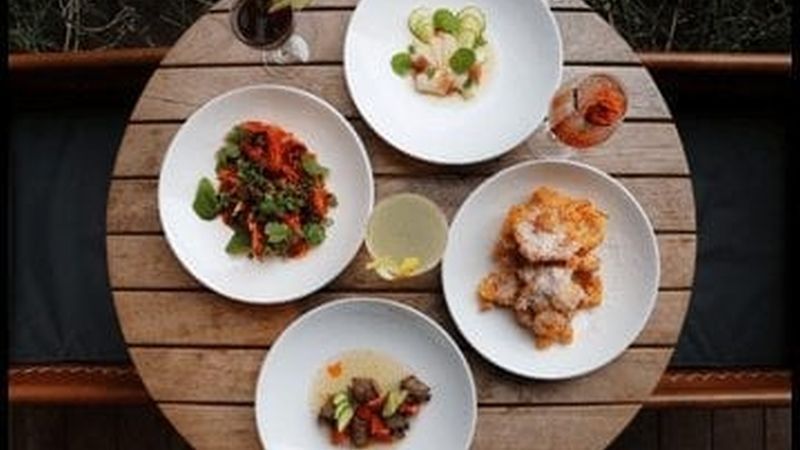 Their new happy hour introduced in February includes cocktails such as an updated version of the Long Island Iced Tea (I had two of these; they go down fast and delicious, but they're potent!) and the appropriately named "I'm With the Band," mixed with Nine-banded whiskey, ancho reyes, zucca rabarbaro, lime and grenadine. Small plates on the menu include honey & garlic chicken wings, torched akaushi beef filet (my favorite), and a parmesan funnel cake that is an addictively savory twist on the fairground treat.
605 Davis Street; Happy hour 5-6:30 pm Monday through Friday, @geraldinesatx
Mattie's new partnership for Texas wines
Mattie's, the beautiful restaurant that was reinvented in the home of the much-beloved Green Pastures (an Austin icon for decades), has teamed up with the Texas Wine Growers association to promote Texas wines.
Texas Wine Growers has a mission for truth in labeling when it comes to declaring that a wine, and is grapes, are truly Texas grown. Their mission statement says: "When it comes to wine, there is no ingredient more important than location. The land, air, water and weather where grapes are grown are what make each wine unique. That is why we, as wine enthusiasts, demand that a wine's true origin be clearly identified on its label in order for us to make informed decisions when purchasing and consuming wine. This ensures we know where our wine comes from and protects the sanctity of wine growing regions worldwide."
Mattie's held a wine tasting event last week that proved incredibly popular; according to their Sommelier Paula Rester, after the initial 150 tickets sold out quickly, they issued 50 additional tickets — which were also snapped up right away. Seems like a lot of people besides myself are pretty interested in Texas wines.
The partnership with Texas Wine Growers will continue to influence Rester's wine offerings; Mattie's will offer a variety of Texas wine in addition to the full list, keeping with their overall food emphasis on local ingredients.
811 W. Live Oak Street, @mattiesaustin