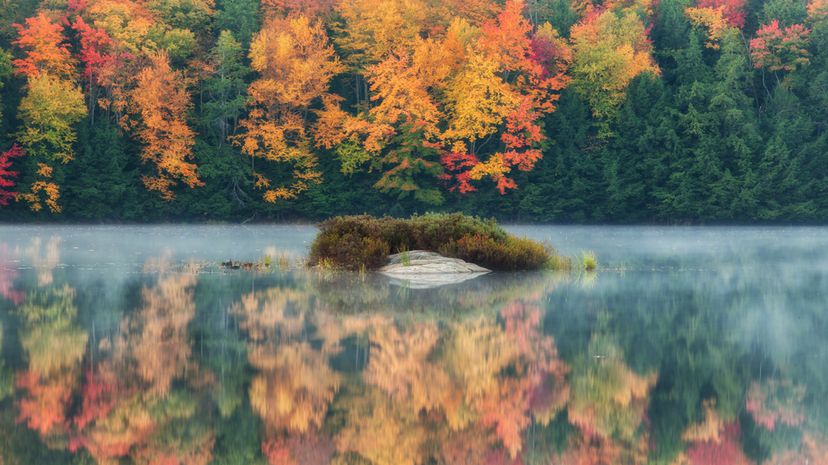 The shift from summer to fall means different things to different people. To some it's the start of the pumpkin spice latte season, while to others it marks the beginning of the wild ride known as fantasy football. To Canadians, the fall season means fantastic foliage as the various shades of green turn to golds, oranges, ochres and vibrant reds. There are many fantastic places to see these colors before the trees drop their leaves, including these 6 undiscovered Ontario Provincial Parks that come highly recommended by the Ontario Parks authority and are sure to please those looking to connect with nature in all it's autumn vibrancy.
6. Charleston Lake Provincial Park
Charleston Lake Provincial Park is located in Leeds and the Thousand Islands township near Brockville, Ontario. There's lots to see and do in this park including canoeing, fishing, swimming and hiking up to the 636 foot summit of Blue Mountain. The park occupies just over 9 square miles on an extension of the Canadian Shield which allows plants and animals that are normally found in more northern locations to coexist with those species more typical of the parks southern location.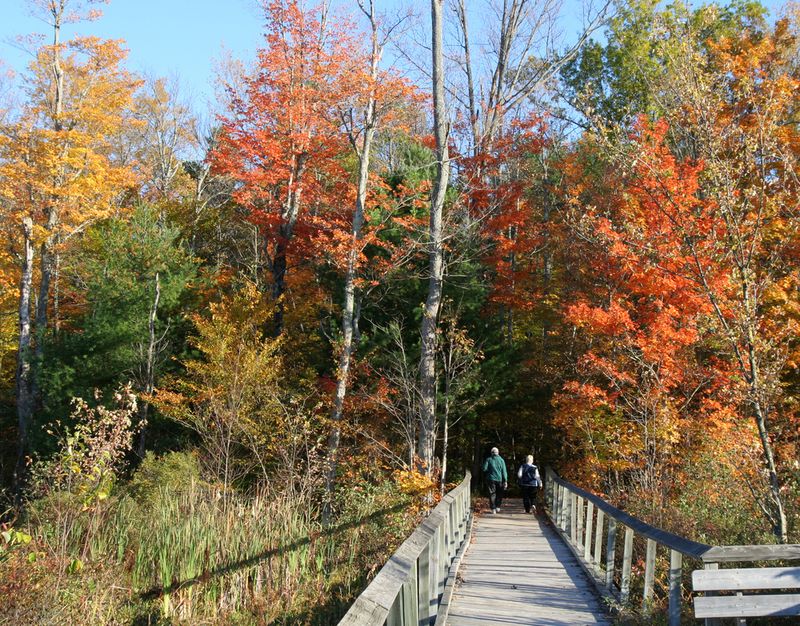 5. Lake Superior Provincial Park
Quite possibly the crown jewel of the Alogma District, Lake Superior Provincial Park covers approximately 600 square miles along the shores of Lake Superior in Northern Ontario. Activities at this park include camping, canoeing, fishing, boating, hunting, cross-country skiing and hiking on any of the parks 11 trails. Aside from the spectacular fall colors, this park is famous for the Ojibwa Pictographs at Agawa Rock.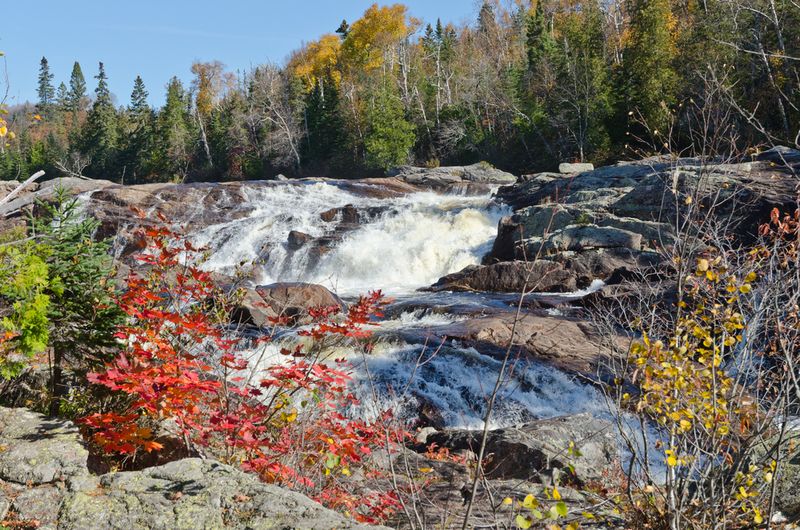 4. Restoule Provincial Park
If you've never heard of Restoule Provincial Park, don't worry because you aren't alone. This underrated gem is located between Restoule Lake and Stormy Lake about a 1 hr drive southwest of North Bay. There's no shortage of fall foliage to be found here alone with many species of wildlife including bear, wolves, coyotes, otter, moose and one of the largest herds of white-tailed deer in the entire province.
3. Earl Rowe Provincial Park
Earle Rowe Provincial Park located in Alliston, ON is the perfect place for a day trip or weekend camping experience. The park has 400 campsites, including 163 with power hook ups and 3 groups sites for hosting large parties. Park-goers can also enjoy this locations swimming and beach areas on the lake, canoe and paddle boat rentals and hiking on one of the 6 trails which range in difficulty from easy to moderate.
2.  Arrowhead Provincial Park
If you're looking for a quiet alternative to the always busy Algonquin Park, look no further than Arrowhead Provincial Park, located just north of Hunstville, ON. Here you'll find all the peaceful reflection you're looking for along with the opportunity to rent canoes and kayaks, hike the 15 kilometers of trails throughout the park and explore some of the remains of 1970's homesteads. Though this park is more known for its winter sports activities, there is still plenty of opportunity for watching the leaves turn.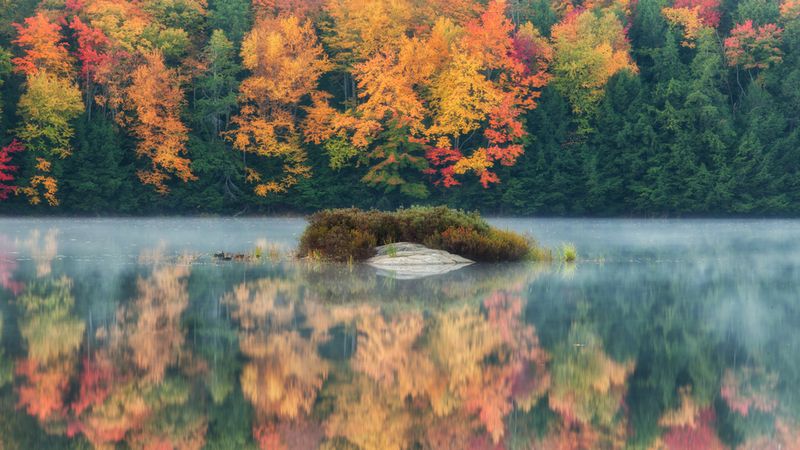 1. Ferris Provincial Park
Just a short 2 hour drive from Toronto puts you smack dab in the center of one of the best places to view fall foliage in the province. Ferris Provincial Park, located in Campbellford, ON offers a number of highlights including boating on the Trent River and hiking one of the park's three loop trails, but the biggest highlight of all is the Ranney Gorge Suspension Bridge which allows pedestrians to walk across the Trent River and take in the brilliant colors of fall while overlooking the gorge below.