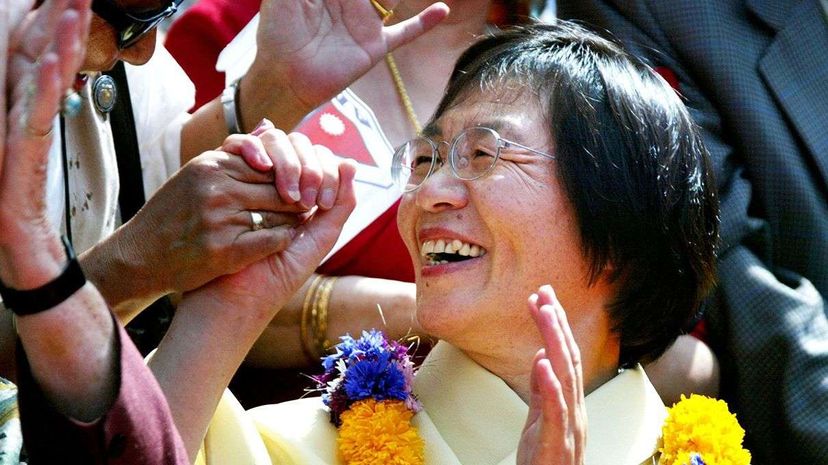 Junko Tabei, the first woman to reach the summit of the world's tallest mountain, has died at the age of 77 in her native Japan.
Forty-one years ago, when she was 35 years old, Tabei climbed Mount Everest. She conquered the 29,028-foot (8,848-meter) mountain as part of a 15-member all-woman hiking party (the six Sherpas accompanying the party were men). She reached the summit of the world's tallest mountain on May 16, 1975.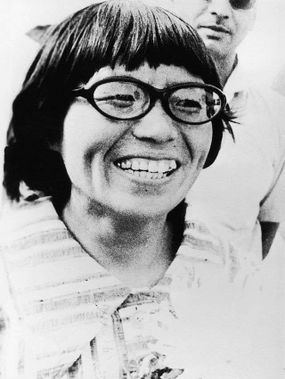 Not only was Tabei the first woman to reach Everest's peak, she was also the first woman to join the Seven Summits club — climbing the highest mountains on all seven continents. The Japanese climber accomplished that goal in 1992, predating modern hiking conveniences like GPS and emergency cell phone calls.
It wasn't just mountains that Tabei tackled; she also bucked cultural norms. In 1969, she founded the Ladies Climbing Club, an organization whose motto was "Let's go on an overseas expedition by ourselves." And she endured public criticism for attempting to summit Everest with a 3-year-old child and husband "left" at home.
"We were told we should be raising children instead," she told The Japan Times in 2012.
Tabei remained an avid hiker her entire life; her final summit came in 2011 when she climbed Mount Fuji with a group of high school students, according to Japanese news agency NHK. She was diagnosed with cancer four years ago, and died at the age of 77.
You can check out an interactive Google map of Tabei's lifetime of prolific climbs on her website.