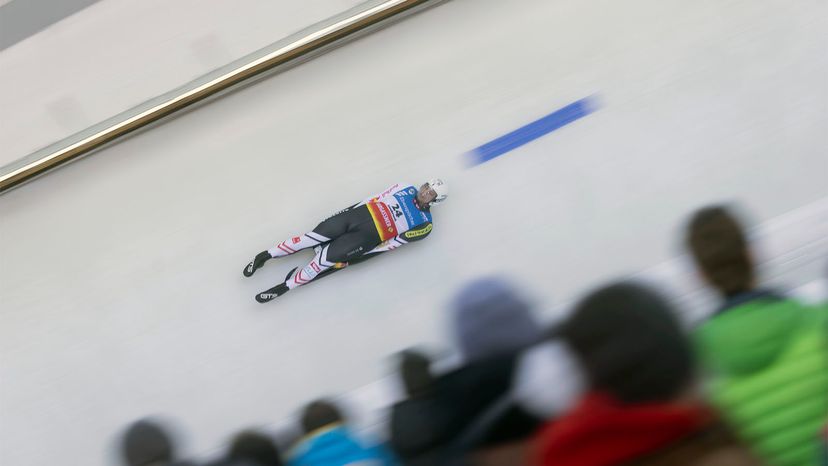 Luge is the fastest sport in the Winter Olympics. It's also one of the most dangerous. To say the athletes who race down the icy, high-banked tracks at incredible speeds are a special breed is an understatement. If you think it's anything like when you were a kid and went sledding down your ice-covered streets, you'd be way wrong. Luge is like street sledding — on steroids.
And it might look like sliders just lie down on their sleds and push off, but that's wrong, too. Instead, they undergo six Gs of pressure racing down icy curves, all while they staying completely relaxed so they can reach the fastest speeds possible.
"It can also look as if an athlete is not doing that much when the sport is shown on the TV, but we're actually steering the whole way down and trying to be relaxed," British luger Adam Rosen said in a 2018 interview for the International Olympic Committee (IOC) website before the PyeongChang Olympics. "There's so much to do, but when you're doing it right, the spectator at home doesn't get a feel for it."
In this article, we'll learn all about Olympic luge and find out what it takes to finish first.