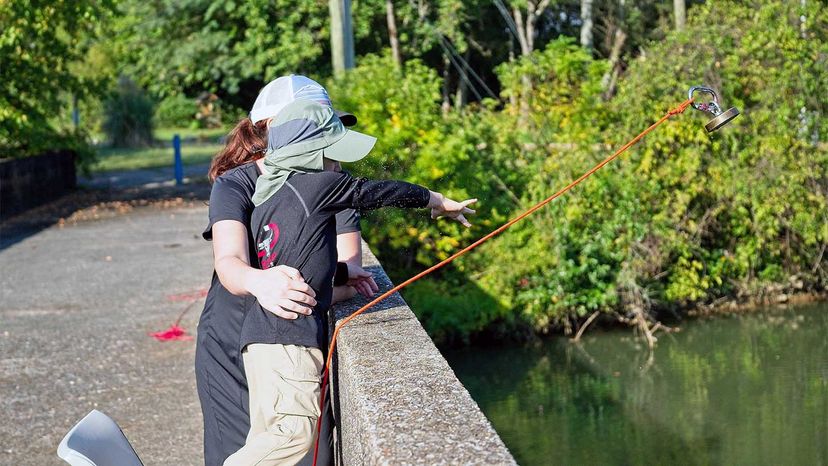 The magnet fishing of our youth, like the game "Let's Go Fishin'' that featured miniature plastic rods to "hook" fish via tiny magnets, just got a major upgrade. Today, magnet fishing hobbyists use rope and mega-strong magnets to pull trash, firearms, bicycles and even Civil War artifacts from their local waterways.
But in Europe, authorities aren't so fond of magnet fishing. From Berlin to Edinburgh, there are reports of magnet fishers World War II grenades; police worry that magnet fishing may, quite literally, blow up.
So is magnet fishing a win-win for cities or more of a nuisance?