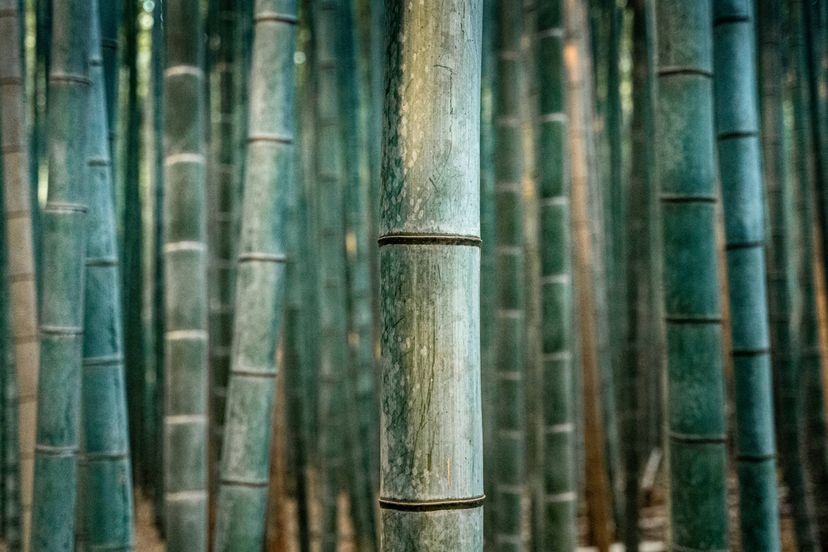 Nicaragua is not a wealthy country; according to the Moon Handbook to Nicaragua, it is the poorest of all Central American countries (and second-poorest in the Western Hemisphere). Having suffered numerous colonial take-overs, civil war, rebellious political overthrows, and the infamous Sandinista/Contra period in the 1980s in which the U.S. was so heavily involved, this country has seen a lot of turmoil.
But it is beginning to appear on the radar of travelers and has mostly a natural beauty and old-fashioned charm that neither tourism nor internal strife has ruined. It's a low-key, slow-moving Latin American culture, inexpensive to travel and live in, and is often referred to as "Costa Rica 30 years ago."
Here, in the popular colonial town of Granada, Peta Kaplan and Ben Sandzer-Bell have made Nicaragua their home. Peta is originally from South Africa and Ben is French; the couple spent a good amount of time traveling in Nicaragua in previous years, and have now lived here full-time for three years. And here they run their very cool business, CO2 Bambu, which builds sustainable housing out of the natural bamboo resource here in Nicaragua, providing eco-solutions for positive social and environmental impact.
We connected with Peta and Ben before coming to Nicaragua; they are part of my home exchange network, and I contacted Peta about the possibility of an exchange when we were planning our trip. Peta's son used to live in Austin, and they love the city, so a non-simultaneous exchange was set up. Peta and Ben live in a house just a couple of blocks off the main square of Granada, and down the same street, they purchased a lot with a crumbling, falling-down old house on it.
There, they constructed one of their bamboo homes, a gorgeous two-story space with an upper sleeping loft, open-air bathroom, and lush, peaceful courtyard. Because this is a secondary living space from their home, they could be flexible about when we stayed there, and they would plan to come to Austin, later on, to stay in my place. Home exchanging is one of my favorite ways to travel; not only is it free, thereby shaving a huge cost off the travel budget and allowing me to travel so much more than I could otherwise – but a major benefit is getting to live in a local's home.
When you live in a home somewhere, you are not in a tourist hotel on the tourist trail. You're in a neighborhood, getting a better feel for how your hosts live every day; they usually impart advice on their favorite local restaurants and things to do, which you often won't find in any guidebook.
After we arrived in Granada, met Peta and Ben, and settled into their bamboo casita down the street, we joined them for dinner a few nights later. There, they told us the story of how CO2 Bambu came to be. They were specifically looking for a business that would be sustainable environmentally, would have a social impact in the community, and also be entrepreneurial a self-sustaining business.
They found that Nicaragua was rich in a natural resource: Bamboo. However, no one really knew what to do with it.
"No one really thought about using bamboo for furniture, much less for housing," Ben says. He began researching bamboo and found that the Nicaraguan variety flowers just once every 70 years. If you could capture the seeds at that flowering, you could plant them in nurseries and greatly increase the growth production of bamboo. Fortunately, that flowering time was about to happen.
Ben and Peta were able to successfully start a nursery, begin harvesting bamboo, and constructing homes. They build homes similar to the one we are staying in; but they also build many homes in remote indigenous villages, where people are extremely poor and cannot afford adequate housing. They also have built schools and a shelter for women who are victims of domestic violence. And, they expanded to Haiti where they began building bamboo homes as post-disaster housing.
When you think of this type of material and construction, the cost and durability and natural resource, it's a natural fit for disaster relief," Ben says.
Ben even produced a film about the ecologically sound, low-cost housing story. The synopsis reads:
In 2007, Hurricane Felix devastated the Atlantic Coast of Nicaragua. The Central American home to the Mayagna indigenous. Ben, a French-American aerospace executive decides to make the fight against climate change central to his career. He launches a bamboo reforestation project in Nicaragua which expands into the construction of bamboo houses. In 2010, the company is selected to provide low-cost Eco-housing for indigenous Mayagna communities devastated by Hurricane Felix. Through the process of building these homes, Mayagna communities re-discover their long-forgotten ancestral bamboo culture and establish a full-fledged bamboo economy on their land. Then, in 2010, Haiti's earthquake hits. How can Mayagna indigenous people contribute to Haiti's reconstruction?
Bamboo is the perfect resource for eco-friendly, sustainable building – it's low-cost, it's extremely hard and sturdy, and unlike other woods, it does not destroy old-growth forests; bamboo grows rapidly and can easily replenish itself. CO2 Bambu often has volunteers that come to work on their projects for a few weeks or months at a time.