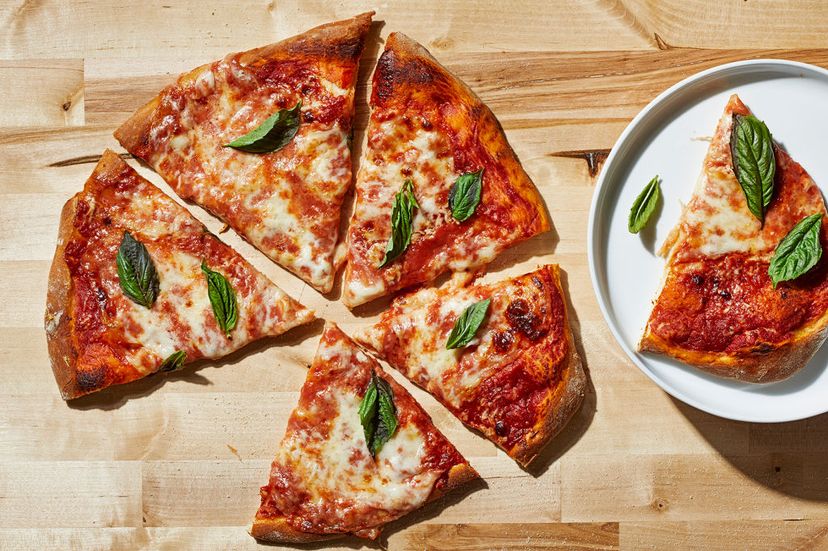 There are pizza places, and then there are places for pizza. It's all about the atmosphere: a place to socialize, to be comfortable, and to surround yourself with friends. Here are the top five places to enjoy pizza with friends and family in Bellevue, Washington.
Can-Am Pizza
Add a taste of adventure with Can-Am's signature pizzas. A Bellevue fixture since 1999, this family-friendly establishment has a menu as eclectic as their pizza toppings. Strongly influenced by Mediterranean and East Indian flavors, they add an exotic touch to pizzas, salads, and sandwiches, while still offering popular go-to items like pepperoni pizzas, Buffalo wings, and meatball subs. Try their gyro or paneer pizzas and take out or hang out in their open dining area.
Topolino's Pizza
This independent, family-owned pizzeria offers a true taste of Brooklyn with delicious New York-style pizzas and calzones. Topolino's makes their own pizza dough and bread fresh daily and pride itself on being the Eastside's lunch spot for great pizza and subs. It's a small establishment, better for take-out than dining in. They're located in the heart of downtown Bellevue within walking distance of prominent shopping areas, so if you want to rest your weary legs awhile, stop in after the lunch rush, around 1:30 p.m. or later.
Zeek's Pizza
Another pizza place born in the Pacific Northwest, Zeek's Pizza epitomizes the Seattle lifestyle with its modern decor, poster art, and upbeat music. And the pizza's pretty good too. The pizzas are made with fresh ingredients, and Zeek's does offer a gluten-free option. Kids are never bored waiting for their food here. They can create Zeek's future logo and have it displayed in a gallery area, or watch pizza makers toss the dough, and maybe even play with a little dough themselves. For the over–21 crowd, there is a bar area for friends to hang out and enjoy company over pizza and a beer.
Tutta Bella
If you're looking for a little less casual, but still comfortable and friendly, Tutta Bella is the place with its light music and modern design. Located in the Crossroads Mall, make this you're after–shopping dinner destination. Tutta Bella prides itself on honoring Italian pizza-making traditions and making a positive impact in its community, and that pride shows through the attentive and knowledgeable staff. Enjoy a Neapolitan–style pizza or calzone with a delicious gelato or rich espresso.
MOD Pizza
The ultimate in family-friendly, enthusiastic, budget-and-time conscious dining, MOD Pizza is the place to enjoy an energetic industrial atmosphere and pizzas made to order. Choose your toppings from the options laid out in front of you, and the staff will build your pizza creation, fire it up, and it's ready to go. This is a Seattle–based chain with various locations and still manages a uniformly delicious flavor. But what makes this MOD special is that it partners with a local non-profit and a middle school to help make a difference in children's lives.
These are by no means the only pizza places in Bellevue. But they are the five chosen for their welcoming atmosphere and family-friendly environment as well as their great pizzas. They are convenient, friendly, and give visitors excellent service. What's your favorite?