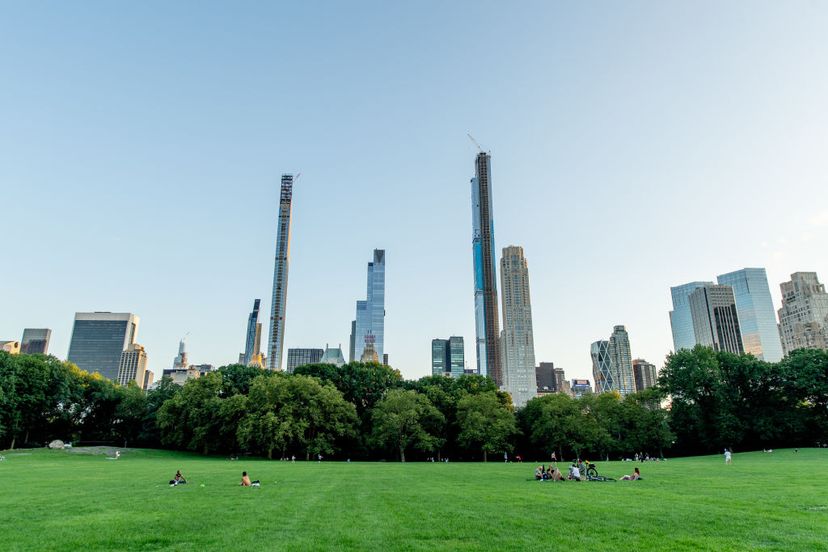 There's so much to do in New York City. So much that it can be quite overwhelming for the average tourist to come up with an interesting daily itinerary during their stay. From performances to eateries, you'll never be bored in the Big Apple. Here are the top ten places to visit.
1. The High Line
If you love nature and you're not afraid of heights, you'll find yourself wanting to spend a lot of time at the Highline NYC. Built on an unused elevated railroad track, the park looks completely different each season, with a variety of plants, art performances, and other activities. Directions.
2. Little Italy
Visiting Little Italy is especially fun in September during the San Genarro Festival, but it's also loads of fun for the self-proclaimed foodie. Stop at a restaurant (or two) as you peruse the neighborhood. Directions.
3. Discovery Times Square
Tourists that love museums and popular culture will thoroughly enjoy Discovery Times Square's interactive museum. Past exhibits have included The Hunger Games and Harry Potter. Directions.
4. AMC Empire 25
Sometimes you just want to sit back and enjoy a good movie. The AMC Empire 25 theater in Times Square has comfortable seating and amazing architecture. Directions.
5. Seaglass Carousel
Forget traditional carousels and hop on a beautiful sea creature at Battery Park's Seaglass Carousel. Fun fact: instead of the center pole, as seen in regular carousels, Seaglass Carousel's four turntables are driven by electric motors underneath the floor. Also, those glowing fish make for great Instagram photos. Directions.
6. Meow Parlour
Grab a pastry at the Meow Parlour Patisserie and then head over to the cat café for some furry fun. You can pet, play, and fall in love with all of their adoptable kitties. Directions.
7. Central Park
You can't visit New York City without taking a stroll in one if its most famous parks. If you're not up for walking, pick a spot in the park and enjoy some people watching. Directions.
8. The Shops at Columbus Circle
Located across the street from the statue of Columbus on the traffic circle, The Shops at Columbus Circle feature a variety of stores and restaurants to fulfill the needs of every shopaholic tourist. Directions.
9. Broadway
Enjoy live theater at one of New York City's best venues along Broadway. You might even be able to score discounted tickets on a whim before a show. Directions.
10. Upright Citizens Brigade
Up for a good laugh? Visit the Upright Citizens Brigade in Chelsea or the East Village for a drink and some brilliant improv comedy. Directions: Chelsea | East Village.