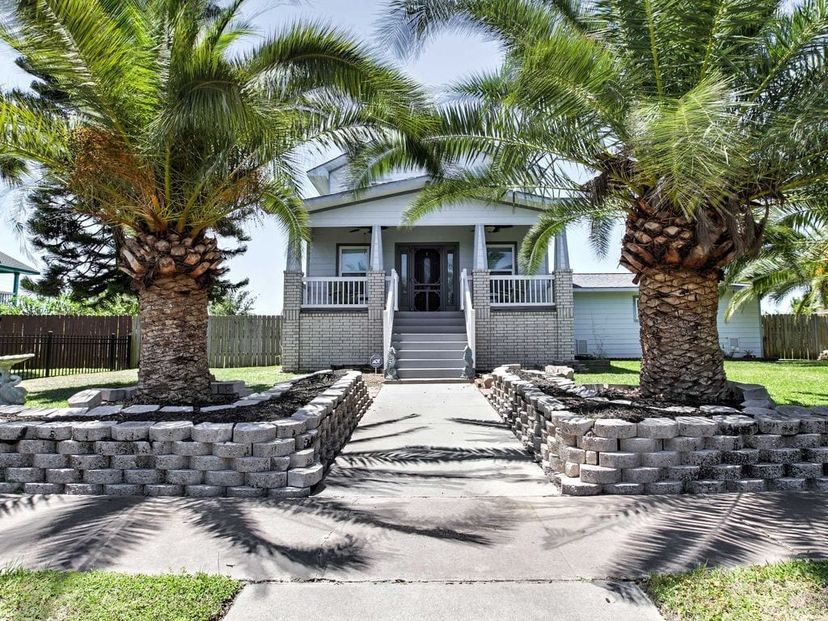 Here in Texas, we are in the midst of summer heat wave time, and school is about to start in a few short weeks. My family is doing what many families are: making an escape for a late summer holiday!
This week, my entire family (sisters, brothers, mother, daughter and the kids) are heading to the Texas coast town of Galveston for our summer-before-school vacation. And we booked a terrific large vacation home with HomeAway!
There are a lot of benefits to renting an entire home when you have a group, whether that's a family or group of friends. It's great to have the space together, the amenities of being in a home, and the privacy as well. With our four-bedroom house in Galveston, we not only will have plenty of room to spread out, but we'll also have a full kitchen and backyard with grill, so that we can cook at home and have backyard barbecues instead of going out to eat with the whole big group every meal.
And renting an entire home often beats the cost of a hotel – by far. Our home, for example, came in at about $1650 for 5 nights (including all taxes and fees). Divided between 4 family units, that's only $412.50 per family – $82 per night! Or, if you want to say per person, with 11 people that is only $30 per night per person. Hard to beat!
If you are thinking about a last-minute getaway – or want to start planning for your next "beat the heat" holiday – here are a few pretty sweet HomeAway listings that are sure to tempt you. These homes also have pools – the number one vacation amenity picked by kids!
$429/Night
Sleeps 12
4 Bedrooms
$425 / Night
Sleeps 6
3 Bedrooms
$1,095 / Night
Sleeps 12
6 Bedrooms
$1,085 per night
Sleeps 52 (What???)
10 Bedrooms