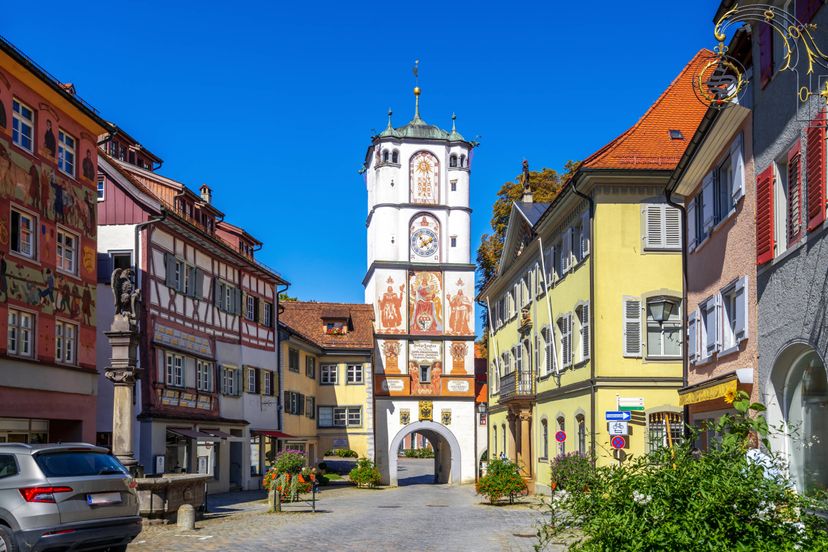 Germany is known for having the most palatial castles and cathedrals peppered throughout the state. Much like its parent country, Ravensburg in Southern Germany also houses many magnificent gothic churches and palaces all over the city. However, many people don't know much about the southern German town.
Ravensburg, Germany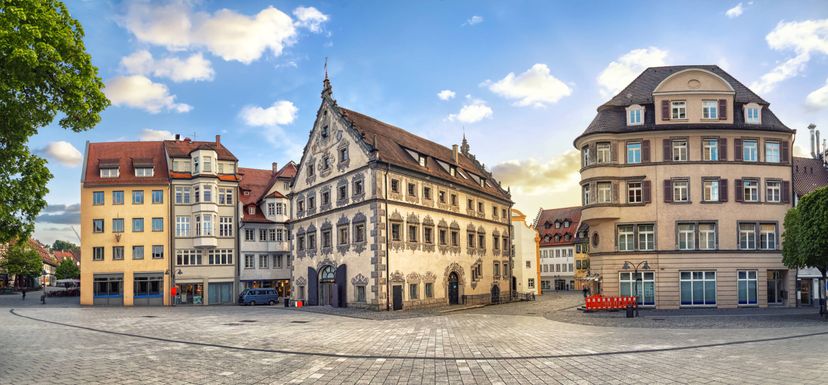 Located next to Lake Constance, Ravensburg rests in southern Germany in the Upper Swabia State of Baden, Wurttemburg. The Alps to the southeast of the city cast a beautiful shadow over Ravensburg, giving it a romantic appearance.
Ravensburg is a quintessential European town, strewn with closely-standing gable roof houses on cobblestoned streets. If you look up the pictures of the place, you'll see a dreamy location glossed over with medieval aesthetics.
History of Ravensburg
Ravensburg was built as a trading town that saw its peak during the 14 and 15th centuries. But during World War II, the German city lost much of its significance as there were no arm and ammunition industries in town before becoming French territory in 1945. Later in 1952, when the now-Baden Wurttemberg was given a state's status, Ravensburg automatically became a member of the new region.
Why Visit Ravensburg?
Housing a population of approximately 50,000 people, Ravensburg is a scarcely-populated town with several super attractive tourist destinations. For history buffs, the many age-old castles and churches serve as a treat. They can also find massive gates and lofty towers of historical significance in the Small Town. Since Ravensburg is not spread over a large expanse of land, travelers can easily explore the city's historical wonders in a day or two.
Aside from the antiquity offered in Ravensburg, tourists can also enjoy plenty of exciting activities, such as solving puzzles or playing fun games at the popular Ravensburger Spieleland, the biggest playroom in the world. And after you have thoroughly exhausted yourself at Ravensburger Spieleland, you can restore your energy by gorging on limitless decadent chocolate at the Ritter Chocolate Sports House Spieleland. It is a chocolate wonderland! Think Charlie's chocolate factory but real!
Ritter Chocolate Sports House is a three-story facility with a different chocolate-related activity on each floor. You can find all the famous chocolates made in the whole world in the chocolaty shop and even make your own chocolate at the on-site workshop.
Ravensburg is not just a treat for history enthusiasts, fun-seeking tourists, and ardent chocolate fans; it is also a dreamland for shopaholics. Being the economic hub of the tourist region around Lake Constance, the southern German town has many places for visitors to shop all day long.
Popular Attractions in Ravensburg
While there are many attractions in Ravensburg, some are more favored by the locals and foreigners alike. Here are all the charming tourist sites in the small German town
Marienplatz- The center of Ravensburg, packed with trendy restaurants, beer halls, and quaint cafes.

The Blaserturm (51 meters high) and The Mehlsack (51 meters high) – The towers in town can be used to get an aerial view of the city. You can climb them to enjoy the bird's-eye view of Ravensburg.

Museum Humpis-Quartier- Historic museum

Kunstmuseum Ravensburg- Specialty museum

Sankt Christina- Cathedral

Heilig-Geist-Spital Kapelle- Cathedral
Be sure to contact the management of all the popular destinations ahead of time to ascertain whether a particular tourist spot is open. Enjoy a quiet European holiday in Ravensburg, Germany, on your next break.