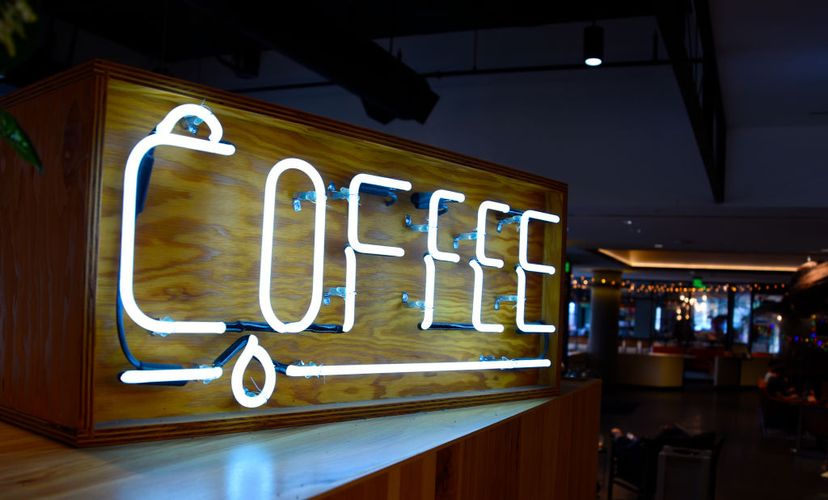 There are people who drink coffee, and then there are coffee people. True coffee people know the difference between Colombian and Kona, and if they're going to buy a cup from a coffee shop, it's not going to be one with a drive-through.
Luckily, Richmond has a thriving boutique scene that supports a broad array of locally-owned, gourmet cafes. For the coffee connoisseur in Richmond, here are a few recommendations for places that know their Cappuccinos from their Americanos, and serve up steaming mugs of happiness for consumers who take their coffee seriously.
For a Total Experience: Can Can Brasserie
In addition to delicious coffee that will satisfy the palette of a gourmand or a casual coffee drinker, Can Can Brasserie gives visitors the impression of being transported directly to a charming French cafe directly from the heart of Richmond. Curl up in a corner booth with friends to share a gourmet meal, or sip a latte while you watch Carytown shoppers stroll by on the sidewalk. The chocolate croissants are divine, so don't miss out.
For a Sweet Surprise: Taza Coffee 'n Creme
As soon as you walk in the door at TaZa, you'll notice two things: first, the delectable scent, and second, the chocolate shop that takes up a portion of the ample space. Chocolates by Kelly is one of the few places in Virginia where you can get real, high-quality chocolate from a talented (and highly educated) chocolatier, and when you combine the complex fruity undertones of carefully selected chocolate with the delicately balanced flavors and aromas of fine coffee, you get a true gourmet experience.
For the Coffee Lover With a Social Conscience: Crossroads Coffee & Ice Cream
Few coffee shops capture the essence of Richmond culture like Crossroads. The quirky exterior, an abundance of luscious vegan treats, and true southern hospitality exemplify exactly what it means to be a modern Richmonder with surprising accuracy. Part of Crossroads' mission is to offer great cafe treats, food, and of course coffee, without the pretentious atmosphere common at so many similar businesses. Plus, there's ice cream, so it's definitely a winner.
For an International Experience From a Locally Owned Shop: Black Hand Coffee Co
You probably can't import your own coffee beans, so let Black Hand Coffee Company do it for you. Once the raw beans are found at farms all around the world, they're carefully roasted right here in Richmond for optimal flavor. If you're not lucky enough to be local, you can purchase bags of the roasted beans online and brew your own cup at home. They even offer those little cups for single-serve coffee makers!
For the Mad Scientist in You: The Lab by Alchemy Coffee
Alchemy Coffee is the brainchild of a Portland to Richmond transplant, proving that the cities are essentially sisters separated only by geographical distance. Every cup of coffee you sip at Alchemy is made with thought, care, and exact measurements to bring out the optimal flavor from the beans. Hot coffee and iced coffee are brewed differently because flavor compounds are more or less obvious in hot and cold liquids, and the friendly staff is always ready to explain exactly what goes into every cup. If you're a coffee-obsessed nerd, this is the place for you.
These are certainly not the only great coffee shops in RVA, and everyone has their own favorites. If you haven't tried these, though, stop in for a quick cup. You might add a new go-to cafe to your list.