And so it begins, the start of our round the world adventure! 21 months, 17 days and so many hours have passed since we were sat on our comfy sofa, in our nice apartment on the south coast of England probably watching some crappy tv program while making the decision that we've had enough of doing the same thing day in and out and we wanted a change. That year we had travelled to Marrakech in Morocco and the Riviera Maya in Mexico, for both of us that was the first time we had travelled out of Europe… and we loved it!
A Quick Recap…
We had well and truly caught the Travel bug and craved to travel further and longer. Within two weeks we had booked flights to Thailand for a 2 week trip travelling around the south islands, including Railay (not technically an island) and Koh Phi Phi. Within 4 weeks of our decision to change our lives we had decided 2/3 weeks away each year isn't enough, we wanted to travel full time.
Three months later we had moved out our apartment and into Claire's parents, then it was time to save, save hard! We went from going out twice a week and being blasé with our money to limiting ourselves to one night out a month and counting every penny. We cut back on our food bill, cancelled Netflix and opened high interests saving accounts. Our lifestyle had completely changed but we had a goal and in the long run, we knew it was worth it.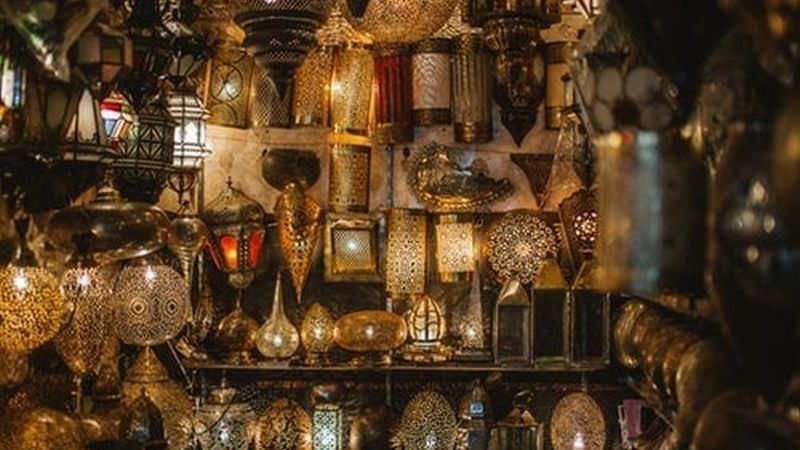 November 2015 we flew to Thailand for our 2-week break, and while we enjoyed the break from work, the weather, relaxing on the beach in Koh Phi Phi and exploring Railay, it also reaffirmed our decision to want to travel full time. We arrived back in the U.K. with the mindset of cutting back and saving as much as we possibly can so we could travel in some degree of comfort and not have to miss out on any activities we wanted to try along the way.
April 2016 we went on a short, four-day trip to Budapest in Hungary, it was a city we had wanted to visit for a while and along with some very cheap flights (£30 return from London, crazy cheap!) we decided to treat ourselves. September 2016 and Flashpacking Duo – Adventure Travel Blog had been live for one year, which coincidently coincided with our first press trip to Swansea Bay in Wales, we finally started getting noticed and was very happy we had been invited, the hard work was starting to pay off.
Our Round The World Adventure Begins…
Fast forward two months and we're currently writing this post 39,000 ft in the air aboard our Turkish Airlines flight heading towards Kathmandu, Nepal. In three days time, we head up into the Himalayas to trek to Everest base camp and the Gokyo lakes. This is something we've both been talking about since the beginning of planning our round the world adventure, we both love the outdoors and couldn't think of anything better than starting our trip this way.
After two weeks trekking in the Himalayas, we are heading through the rest of Nepal, visiting Pokhara, Bandipur and Chitwan national park before flying to Delhi for a month of (no doubt) madness in India. We are spending two weeks in the north visiting the Ghats in Varanasi, camel trekking in the Thar desert and exploring the Hill Forts of Rajasthan, before flying south to the beautiful beaches of Goa and tranquil Kerala.
We then will catch a short flight over to Colombo in Sri Lanka, where we're planning to spend three weeks exploring The Hill Country, going on Safari, taking an overnight cruise along the coast aboard a sailing boat, hopefully spotting a whale or two and of course no trip to Sri Lanka is complete without relaxing on some of the amazing beaches the country has to offer.
It's then on to Kuala Lumpur, Malaysia for three days before catching a flight over to the Philippines for a month where we are going to travel around the islands of Cebu, Bohol, Siquijor, Negros and Apo Island. Our main goal here is to gain our PADI certification and to go on some awesome dives with the thresher sharks in Malapascua and the sardine run in Moalboal.
At this point we have no plans other than we've got to be in New Zealand at the start of June to begin our working holiday visa and give our bank account a little boast. We are thinking about a trip to Borneo and then make our way through Java, Indonesia and end up in Bali, but we are always open to suggestions and would love to here any tips or must visit places from our readers.
So that's it at the minute, we are just about to head into Thamel to pick up some last minute trekking gear and snacks, and then our round the world adventure truely begins!
Have you visited any places we've mentioned above and found a place that can't be missed? Let us know in the comment section below.
Feel inspired? Pin this to your Pinterest Board!