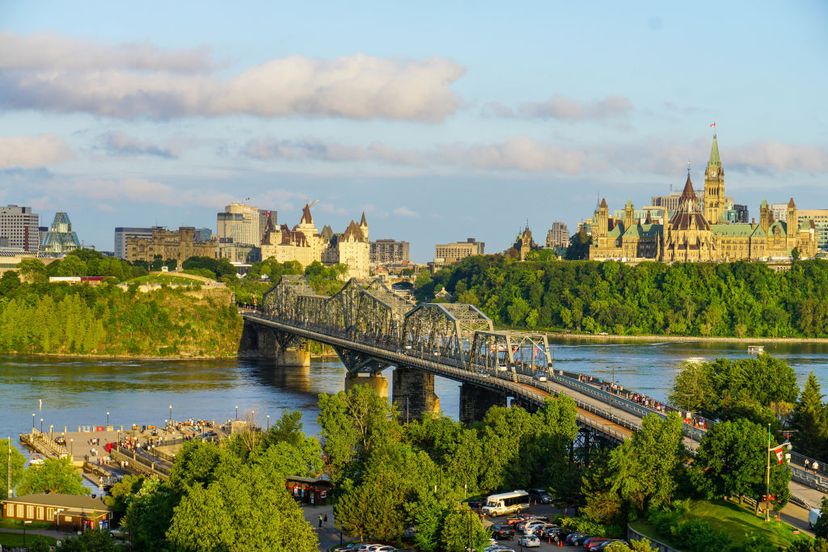 In 2020, Canada is the 6th most peaceful country in the world, according to the Global Peace Index, so it's truly a safe place to visit, whether you're traveling as a couple, group, or solo. This makes it difficult to determine the safest cities because truthfully, there are very few places in the Great White North that are dangerous. Even big cities like Toronto, Ontario, and Montreal, Quebec are incredibly safe, relative to places with similar population sizes. Canada is considered one of the safest countries in the world due to its overall low crime rates (both violent and petty) and trusted police force. However, these five places get extra points for being affordable and fun for solo travelers, in addition to being safe. So here is our list of the safest cities in Canada to travel alone to.
Kingston, Ontario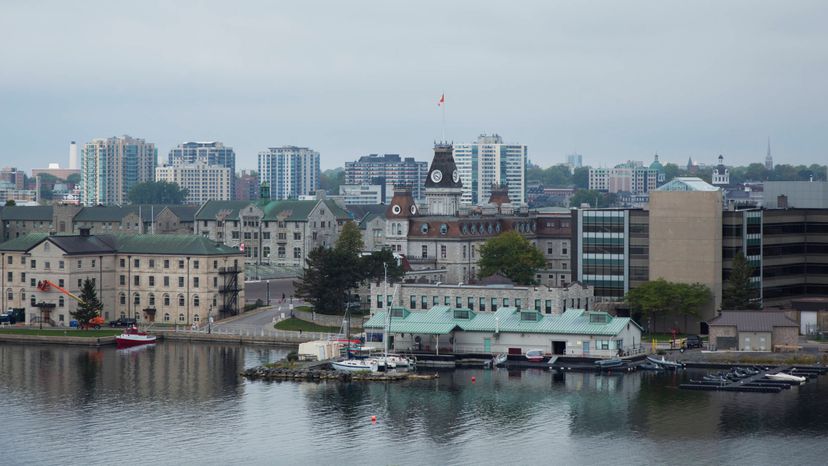 Come to the city of Kingston, known as being one of the safest cities for women to travel to in Canada, as well as having the lowest crime rate of all the cities on this list. Here solo travelers can tour Fort Henry, the only UNESCO World Heritage site in Ontario. Stroll along the Kingston Waterfront stopping to check out local vendors, grab an ice-cream, people watch, or grab a book and spread out on the grass in the green spaces and parks. Head to the Correctional Service of Canada Museum and take yourself on a self-guided tour through the history of Canada's Federal Penitentiary System. Unfortunately, Kingston Pen shut down years ago and tours are no longer available, but you can still tour the museum that is housed in the former Warden's residence there. The history and beautiful architecture of the city is outstanding, so make sure you take the time to explore on foot.
Moncton, New Brunswick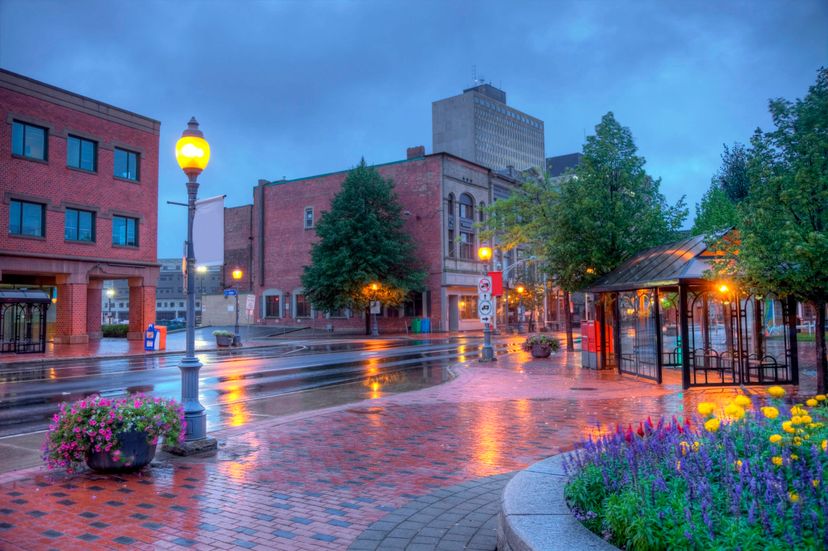 Moncton is known as Canada's most courteous city, where the people are friendly, the scenery is beautiful, and all are welcome. It is one of the safest cities in Canada to visit, especially if you are a solo traveler. Moncton boasts an awesome cultural scene with local art galleries, public art, and a great museum. One can spend hours wandering the streets of downtown Moncton where there are plenty of local shops and unique boutiques to browse. Head to Magnetic Hill Winery where their award-winning fruit and grape wines will delight any wine lover. You can even choose to stay a night here in their bed and breakfast – something we highly recommend. A farmer's market to explore, plenty of parks to wander through, and enough restaurants (and not just seafood!) to keep you full for days awaits you in this Maritime province.
Ottawa, Ontario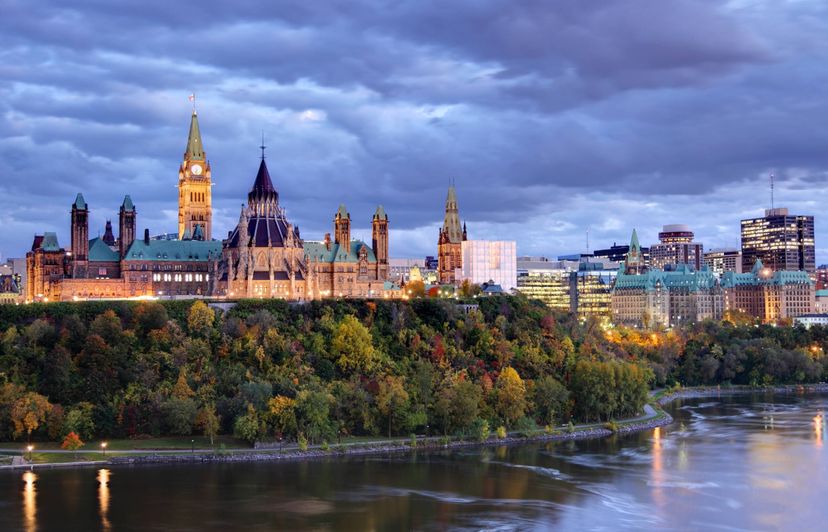 The capital of Canada is packed with tourists year-round, making it easy to blend in as a solo traveler. It also helps that this city is loaded with wine bars, cozy live music venues, and local restaurants where you won't be the only one dining alone. Many business people come to Ottawa so it's not unusual to see lone travelers around the city. Visiting Parliament Hill is a must, and if you go in the evening as the sun starts to set, be prepared to whip out your camera and catch the money shot. If you happen to be here in the winter, grab a pair of skates and explore the Rideau Canal, just make sure to indulge in a delicious Beaver Tail pastry or two. The National Art Gallery also happens to be a favorite with travelers here if you've got a rainy afternoon to spare.
St. John's, Newfoundland
You certainly won't be bored as a solo traveler in St. John's, nor will you be in any sort of danger, as this east coast town welcomes travelers from all over the world with open arms. St. John's is considered by some as the oldest city in North America and is home to just about 178,000 friendly locals, with an ultra-low crime rate. In fact, most of the residents here still leave their doors unlocked. Solo travelers here should make sure to head to Cabot Tower on Signal Hill, where you can hike up to see incredible views of the city on one side and the Atlantic Ocean on the other. George Street is where you will find lively pubs with East Coast music along with your chance to get "screeched in", which essentially means giving a dead fish a big old smooch. Although there is no subway system here, it is easy to get around with taxis and your own two feet.
Victoria, British Columbia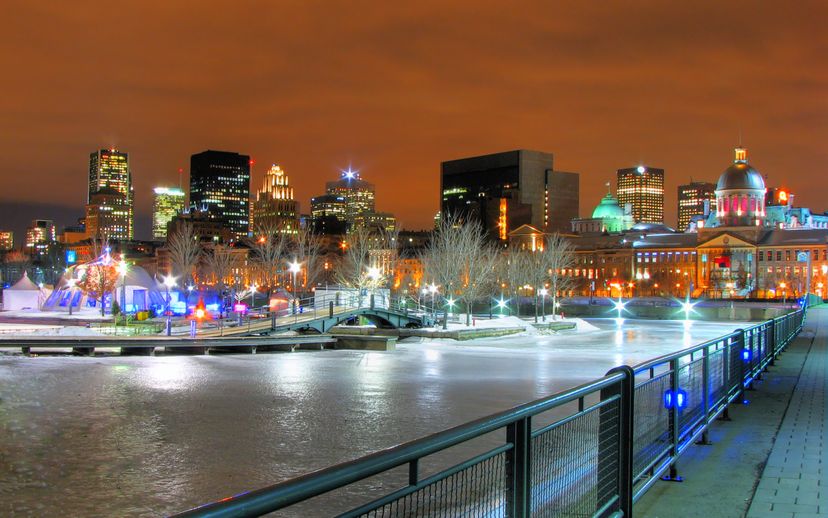 The beautiful city of Victoria beckons visitors from all over the world and is especially appealing for solo travelers because it's so safe and loaded with things to do. Renting a car is your best bet here in this city as it will allow you to get around and make the most of your time in this Canadian province. Travelers will not want to miss out on the breathtaking Butchart Gardens, which are open year-round. Head to the downtown area and discover Chinatown, or one of many local coffee shops if you're looking for a midday pick-me-up. Hit the water and join a whale watching tour in search of the incredible Orca Whales, take a tour of the beautiful Parliament buildings, tour one of the galleries or museums, or simply stroll through the lush green parks. If you've got the time, drive northwest to some of the most beautiful beaches in the world, where driftwood and tidal pools dot the landscape in one of the safest cities in Canada.