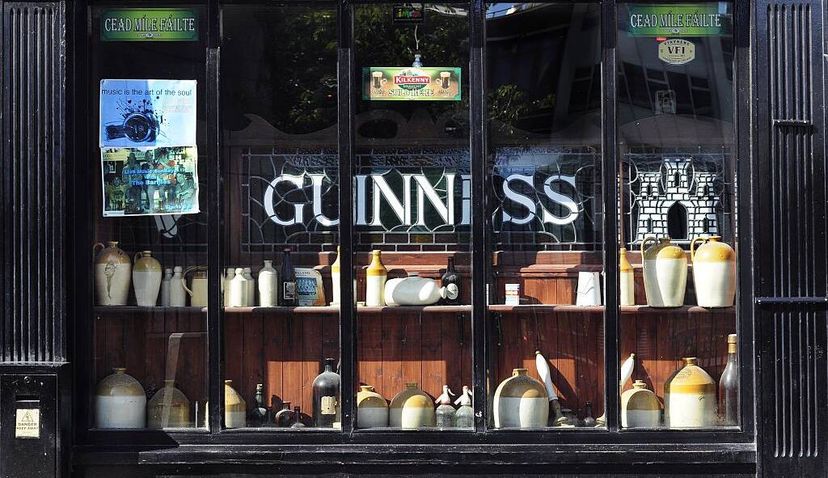 There are many things you must do in Ireland and many ways to do those things. I can only represent the ways I am doing those things, but I happen to have some opinions so far. Every other travel website out there can tell you about the Blarney Stone, Ireland's many castles, The Ring of Kerry, St. Patrick's Cathedral, and on and on and on. These are nice and good and yes, you should go see them. But, there are things you must know in order to just exist, things that happen between monuments and special geological inspirations. Sometimes you just have to eat, to have a pint at the pub, to have an inviting place to lay your head. And, of course, you need to get there somehow. Here are those considerations.
Food
Ireland is an island. If you love to fish, eat fish. You will find all types in Ireland — smoked salmon, smoked mackerel, smoked haddock, fried cod — and they all hold their own particular wonder. Also, there is sausage. I don't partake myself, but it occupies much of the Irish plate, next to the brown bread, the baked beans, the roasted mushrooms, and the tomatoes. They also have "puddings" — white and black — which resemble breakfast sausage patties in the US but aren't. The black contains pork blood. Not for me. Tread where you like. Lastly, butter. Use it. Spread it on all the little bready things they give you. It is better butter, from grass-fed cows you are sure to have passed by on your terrifying drive through the countryside.
Driving
Driving on the left is a difficult alteration of the norm. Every moment a car is barreling toward you on your right, you think you are surely a goner. But this goes away. You will be cruising down the motorway with ease, soon enough. The thing you might not soon get over is all the roads that are not the motorway. Hugging the stone wall to your left, you hope that the car sweeping inches within your right side knows what they are doing. You don't. You are gripping the wheel white-knuckled, trying to imagine why your GPS brought you this way. Single-lane two-way roads aren't unusual. Try not to drive in the dark, or the rain. Once you get to where you are going, get a drink. Stiff, preferably.
Booze
Be ready to drink Guinness. Oh, you are? Super. Guinness is in every pub. It pulls slow and drinks smooth. Personally, I enjoy IPAs. That does not mean I won't drink my way through all the Guinness taps I find along my way through Ireland. Also of interest are Smithwick's, Kilkenny Stout, Murphy's Stout, and a variety of ciders (including Bulmer's and Stonewall). Obviously, this brings us to whiskey, a national source of pride and with good reason. Jameson is great. But, there are also many other whiskeys around, many of which you can't find in your own corner store. Go to the bar and ask for what they prefer. They will know best. They will be your boozy tour guide.
Sleep
Don't just sleep anywhere. You have choices and you have time to plan. Sleep in places that are good, with people there that care about you. This is where the B&Bs come in. Bed and Breakfasts rule the countryside of Ireland and their kind and wonderful caretakers are your temporary mothers and fathers for this vacation you chose. Fáilte go hÉireann.