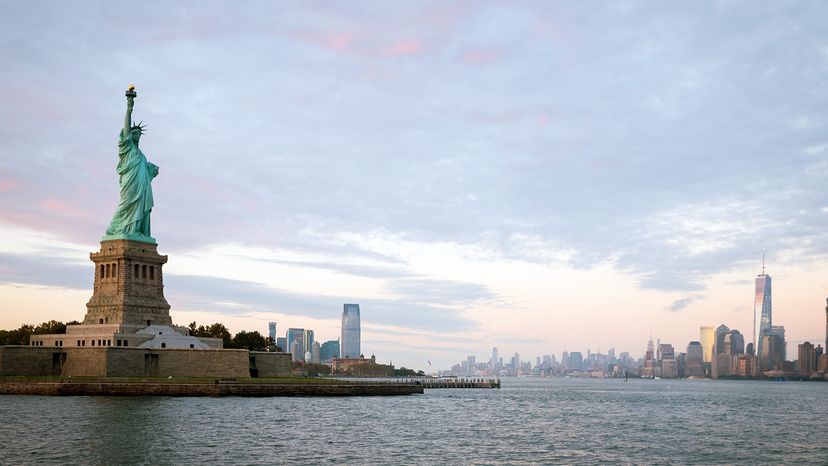 Give me your tired, your poor,
Your huddled masses yearning to breathe free,
The wretched refuse of your teeming shore.
Send these, the homeless, tempest-tost to me,
I lift my lamp beside the golden door!
These iconic words are etched into a bronze plaque located in the pedestal of the Statue of Liberty. The words are part of "The New Colossus," the sonnet written in 1883 by fifth-generation American Jew Emma Lazarus.
She wrote "The New Colossus" to help raise money for the pedestal of the new statue at the request of a friend. Lazarus at that time was also known for working with East European Jewish refugees and knew a poem of such significance could bring attention to the plight of refugees coming to America.
But today Lazarus' words — and the original intention behind the sonnet — have raised new questions about the meaning of the Statue of Liberty and what it represents. How did Lady Liberty come to the U.S. and what does this copper statue that's stood in New York Harbor for so many decades symbolize? Is she still really a beacon of freedom to millions around the world?