Coney Island Mermaid Parade, New York
Hot dogs. Rollercoasters. Sea creature costumes. The trifecta of pleasures for the pint-sized set happens every year at this offbeat parade, which brings together more than 1,500 people dressed like, you guessed it, mermaids. Scheduled for June 22, the parade's now a bit short on funds, so mermaids, mermen, and merkids can now donate to a Kickstarter campaign, or just cross their tales that it will "float" this year.
The Color Run 5K, Jackson, Mississippi
Forget Tough Mudders and other mean races. This running event is all about happiness, colorful, fun: dress in white, and at each kilometer, volunteers will douse you with not water, but a different color of paint — purple, red, etc. It's been compared with "a crayon box exploding" and is for all ages and speeds. If your fam can't make the Mississippi event on July 13, there are a slew of other races: thecolorrun.com.
Wisconsin Dells
Do your kids want waterparks? They got waterparks at Wisconsin Dells: 20 indoor and 4 outdoor playgrounds dedicated to the art of slipping, sliding, splashing, and laughing your way through summer. Little kids will love the 80-plus interactivities at the Polynesian Resort and the zero-depth entry pools at the Great Wolf Lodge; older kids can brave the Screaming Hyena at Kalahari. You, perhaps, a dry martini.
Cheley Colorado Camp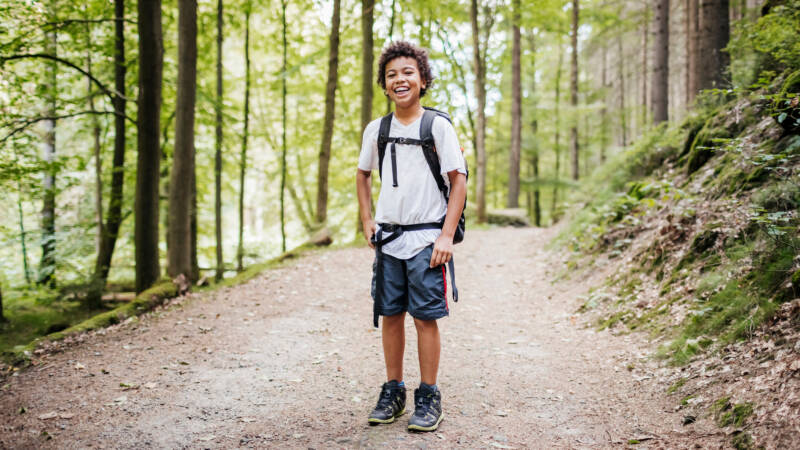 Stop checking the mailbox. Kids at Camp Cheley in Estes Park, CO—home to the gates of the famed Rocky Mountain National Park—don't have a second to get homesick, let alone write letters home. They're too busy hiking, horseback riding, mountain biking, rock climbing, singing, and cooking s'mores in this four-week camp that teaches children as much about being good people as having a good time.
Out 'n' About Treehouse Resort, Oregon
It's not a resort, it's a treesort — a series of treehouses strung among the pine trees of the Pacific Northwest, equipped with beds, bathrooms, decks, and more. Located in the southwest corner in a small town in Oregon, there are even ziplines, plus river rafting and arts & crafts classes. "Tree Musketeers" will devour the full breakfast of eggs, waffles, and "Fantasy Flakes." Out on a limb? Maybe.
Fenway Park, Boston
Summer after summer, this baseball park remains a classic for a myriad of reasons: The Green Monster, the singing of "Sweet Caroline," the taste of a hot dog just slightly tinged with sea salt air from the Atlantic Ocean. For kids and adults alike, Fenway is one of the most magical places to spend a warm summer evening. Even for Yankees fans.
Paradise Ranch, Wyoming
There's nothing like the giddy feeling of galloping through a Western field of wildflowers, and this dude ranch does it right. Its award-winning kid's program sees the youngest tots turning into cowpokes, and has fishing derbies, talent shows, and rodeos just for kids. The ice cream socials for teens don't hurt, either.
Cape Hatteras, North Carolina
This is one of the best beaches in North Carolina that you and your family dream about all winter long while suffering through snow and sniffles: 70 miles of pure brown-sugar sand, peppered with rental bungalows and seafood shacks. Fly a kite. Collect hermit crabs. Body-surf the waves or dig sandcastles. Just remember to take some sand home for next winter.
Columbus Zoo, Ohio
Let's face it: Some zoos can be, well, a zoo, in the heat of summer. Who wants to be around a hot rhinoceros in July? But the Columbus Zoo rises above others in the U.S. for the careful handling of its 7000 critters (and all the people who come to see them). You can bring in coolers, take a boat ride on Dinosaur Island or chill with the penguins; at every corner, kids are treated so well, you might think they were animals.
Lassen Volcanic National Park, California
Baking-soda volcano school projects come alive at this little-known national park. Lassen Volcanic National Park contains all four types of volcanoes found in the world — and a fraction of the tourists found at other national parks in the summer. Kids will have so much fun stopping at the Sulfur Works, giggling at the name of Bumpass Hell, and hiking to Mill Creek Falls, they won't even know they're getting.