Cyprus is located in the east Mediterranean Sea, which makes it an ideal vacation destination for beach bums and sun worshippers, particularly because the island is surrounded by man of the world's most scenic beaches and hidden seaside nooks.
So if you're looking to spend the day sunning and people watching, or if you prefer a laid back sojourn with the water at your toes and a book in your face, here are our picks for best beaches in Cyprus…
1. Konnos Bay, Cape Greco
If you're one of those chill beach bums who prefers to walk along a craggy shoreline over crowds playing topless beach volleyball, than Konnos Bay delivers the perfect peaceful beach vibe. Partly secluded by the southeastern rocky coastline, Konnos Bay, boasts Blue Flag standards, meaning it was awarded for its environmental cleanliness. So take advantage of Konnos' charm and be sure to take time to explore the hidden sea caves.
2. Nissi Beach, Ayia Napa
On the other hand, if you're drawn to bikini gazing and grabbing a cool beverage in between sunscreen applications, Nissi Beach, located in lively Ayia Napa promises a social opportunity like no other. On this see and be seen stretch of 75 meter coastline, you'll be treated to pubs, cafes, water sport rentals, and even spots for cliff-jumping.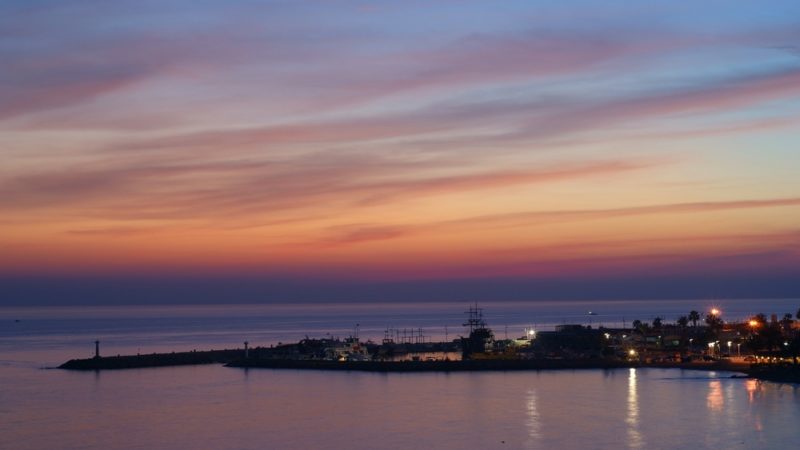 3. Escape Beach, Kyrenia
Fun in the sun is taken literally on Escape Beach, located in northern Kyrenia. Here, as live music filters through the air, you can strut your stuff on the outdoor dance floor, play beach volleyball, enjoy a few alcoholic libations at the many bars and cafes, rent a canoe or paddle boat, or go for a dip and dry off in the sun. Luckily, if you do swim, you can do like the locals and use the onsite shower and changing facilities to change into your party clothes for the evening's festivities.
4. Coral Bay, Peyia
The horseshoe-shaped beach paradise at Coral Bay beach in Peyia, is surrounded by stunning limestone cliffs, which hug fine white shores and turquoise waters. Really, if you're looking for the picturesque Mediterranean landscape, you'll find it at Coral Bay. Plus, the waters are calm and warm—perfect for swimming, water skiing, and even scuba diving, but don't forget to pop into one of the areas trendy cafes for a bite and a bevie.

5. Lara Beach, Akamas Peninsula
If you want a little romantic seclusion or a day all to yourself, then Lara Beach, on Cyprus' northwest coast, provides the perfect nook or cranny for a little rest and relaxation without a crowd. Mind you, you may have to make a little exception for the resident loggerhead and green turtles that make Lara Beach their breeding and nesting grounds. However, to keep the endangered species' safe and comfortable, bathing guests are not permitted to bring lounge chairs or put up parasols in the sane. But that doesn't mean you can't bring a blanket and nestle up with your beloved to watch the spectacular sunsets here in your own private paradise.
6. Latchi Beach, Polis
As far as memorable Mediterranean sunsets—none quite compare to those viewed from the soft sand on Latchi Beach. Located just outside of Polis, Cyprus, Latchi Beach is also home to a collection of the most divine seafood restaurants in Cyprus. So pick a café along the water's edge and watch the sun disappear into the harbor.