From incredible skiing and hiking to exciting nightlife, shopping and world-class chocolate, Switzerland has so many reasons to fall in love with its culture, people and natural beauty. If you're thinking of visiting Switzerland soon, here are some of the cities you don't want to miss during your stay.
1. Basel
On the north-western edge of Switzerland, Basel is a cosmopolitan destination for art lovers and history buffs alike. Basel is bisected by the Rhine River, lending a truly old-world feel to the medieval architecture downtown. There are several famous art museums in Basel, and the city's annual carnival, Fasnacht, is the largest in all of Switzerland.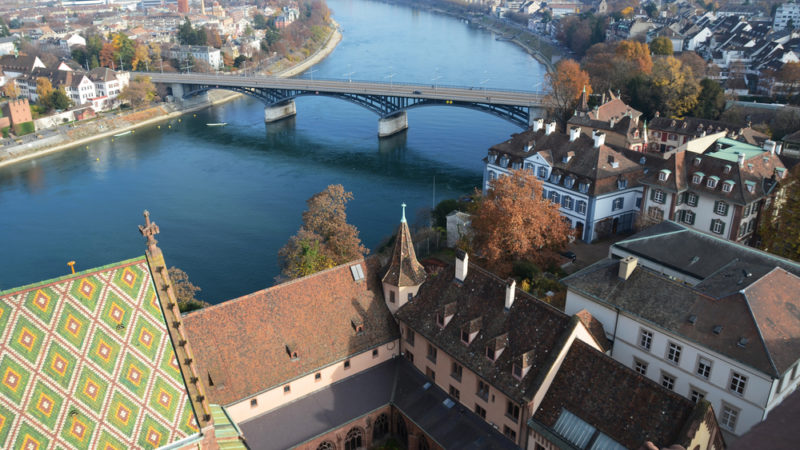 2. Bellinzona
Famed for its majestic castles, Bellinzona is the best place to get a glimpse of the lavish lifestyles of wealthy 13th century Swiss. There are three main castles open to tourists, each housing a small museum in addition to living areas and gardens. At historic Castelgrande, there is even an elegant restaurant serving tastings of the region's best wine. Once your tour of castles is over, relax with a cold drink, music and barbeque at the popular river bar Lido di Arbedo.
3. Chur
Chur is a quaint, sleepy town with breathtaking views and charming stone alleys twisting through the area's many churches, shops and homes. The oldest town in Switzerland, its central Old Town area is kept vehicle-free to retain a simple, historic ambiance. You won't even miss your car in Chur, as walking between the town's many boutiques, restaurants and museums is a perfect way to take in the fresh mountain air.
4. Bern
Switzerland's capital, Bern, was named for the brown bears that lived there when it was founded, and Bear Park is the city's wonderful tribute to its namesake. Bear Park is a vast, open-air bear enclosure where visitors can view bears playing and swimming in the adjoining river. Afterwards, try a walking tour of the huge collection of free public art strategically placed throughout the city.
5. Geneva
Geneva is a fascinating destination for those interested in the inner workings of various international diplomacy agencies. Both the United Nations and the International Committee of the Red Cross offer public tours, and you'll be enthralled by this opportunity to see where diplomatic history is made every day. The art and libraries at the Palais des Nations are not to be missed, and the Jet d'Eau fountain, beautifully lit every evening, is a quintessential symbol of Geneva's majesty.
6. Interlaken
Central Switzerland's Interlaken is an entry point for many of the area's skiing and outdoor sports hubs, and is a beautiful place to hike, swim or sail. Interlaken is situated between two placid lakes, and a relaxing boat tour of the city and its surrounding towns and castles is a great way to experience the whole of the area at once. If you're into adventure sports, you may never want to leave Interlaken. Paragliding, river rafting and night sledding are all popular ways to get your adrenaline fix during your stay.
7. Lausanne
Located at the northern edge of Lake Geneva, Lausanne is the portal to what is arguably the best skiing in the world. The International Olympic Committee is based in this panoramic city, and the Olympic Museum is a time capsule of iconic Olympic moments throughout history. If you're visiting Lausanne with children, don't miss out on the free zoo in the enchanting, light-filled Sauvabelin Forest.
8. Luzern
Small and delightful, Luzern is an artistic community where medieval Swiss culture is well-preserved and respected. The most fascinating landmark in Luzern is the Chapel Bridge, built in the 14th century as a protective feature. Extending far out over the Reuss River, the bridge is covered in paintings and pictures depicting Swiss culture. While you're in town, take an eerily steep cable-car ride up the slope of Mount Pilatus and bask in the wild, free Swiss countryside.
9. Lugano
With its palm trees and moderate climate, Lugano might make you feel like you've mistakenly left Switzerland. This lakefront city is a great destination for families, with Lido di Lugano providing ample swimming, public baths and sunny expanses of beach. The picturesque resort town is dotted with bars and restaurants where you can breathe in the fresh lake air while you enjoy some of the best seafood Switzerland has to offer.
10. St. Gallen
Brightly painted buildings and window shutters give a cheerful, friendly air to eastern Switzerland's St. Gallen. The Abbey Library is the city's pride and joy, where bookworms will have the rare chance to visit medieval books and documents more than a thousand years old. The car-free Old Town area is home to charming open-air markets on the weekends, and a chocolate factory and brewery provide tasty souvenirs of your stay.
11. Zurich
The bustling city of Zurich is packed with museums, shopping and nightlife, and you'll want several days here to do as much as possible. Some can't-miss attractions include the Landesmuseum, which is the largest Swiss history museum in the country, and the impressive Zoo Zurich, home to more than 300 species of animals. You'll definitely want to take in a show at the cutting-edge theater Red Factory, and take a stroll down the Bahnhofsstrasse, the most expensive fashion avenue in the world.