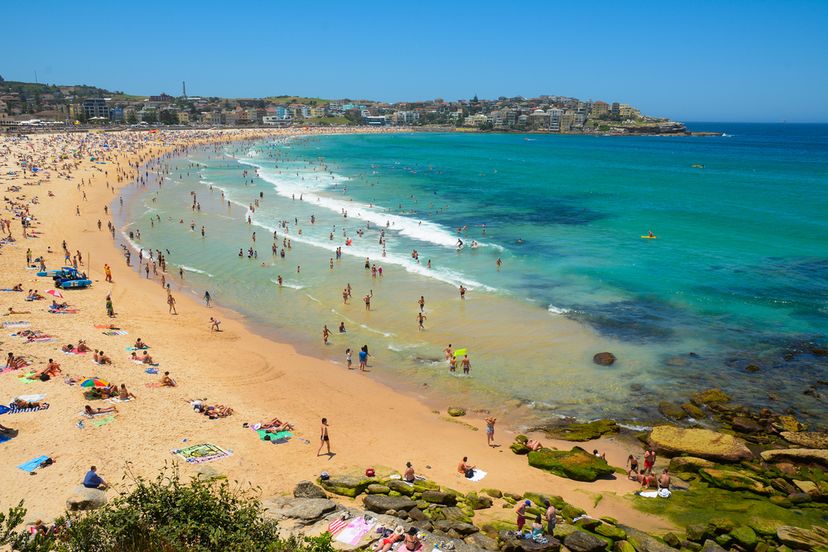 More than 128,000 readers of Condé Nast Traveler voted for their favorite cities in the world outside of the U.S. and the votes have been tallied. It should come as no surprise that the major cities such as Rome, London and Paris made the list, thanks to their iconic landmarks, fantastic cuisine and abundance of things to see and do. There are a couple of sneaky cities that made this list, ones that are not obvious at first but once you dig deeper it becomes abundantly clear why they are favorites. Discover the top 10 best cities in the world as of 2015 according to the readers of Condé Nast Traveler:
10. London, England
It is one of the world's most visited cities and offers an abundance of things to see and do for people of any age. London is a mash of wide-open spaces and chaotic cityscape, a combination that seemingly works for this city. Central London is where you will find the awesome galleries and museums, and the most iconic of sites, the double decked buses and the famous phone booths. The landmarks such as Big Ben, Tower Bridge and the London Eye enthrall visitors as does Queen Elizabeth Olympic Park and Hampton Court Palace with their beautiful green spaces. There are a ton of restaurants, bars and clubs to choose from when the sun goes down, along with friendly locals. Arts, culture, history- you will find it all here in this city that rates as one of the best 10 cities in the world in 2015.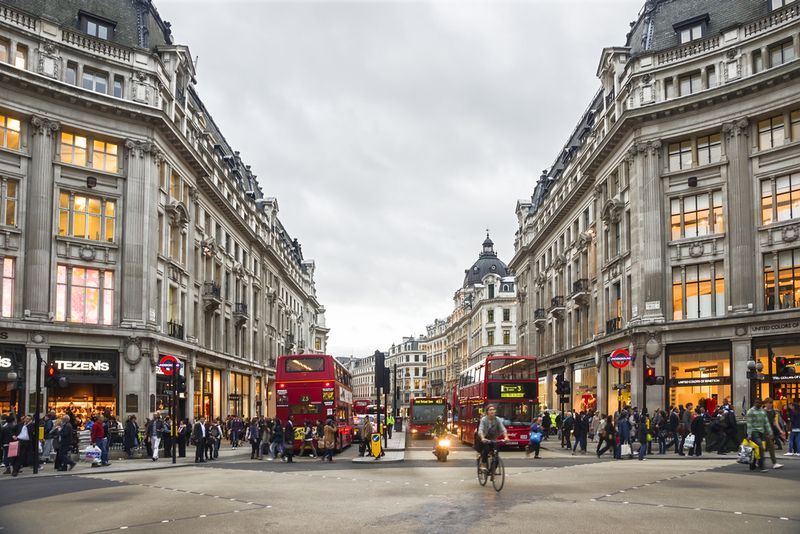 9. Kyoto, Japan
Step back into time when you visit Japan's ancient city of Kyoto where quiet temples, sublime gardens and colorful shrines make up the landscape. There are said to be over 1000 Buddhist temples found in this city and it is here where visitors can appreciate the masterpieces of religious architecture. The city is surrounded by mountains on three sides which offer incredible hiking. Don't be surprised when wandering the streets to find a secret temple or unique shop that you may have passed by and not noticed, as it seems secrets lie throughout this city. A large range of excellent restaurants are located throughout the city, most housed in traditional wooden buildings where you can gaze over incredible gardens while you eat. Experience the ancient times of Japan as you wander the streets, stopping to chat with friendly locals, visit the ancient specialty shops such as pickle vendors or tea merchants and ending your day with a soak in the local public bathhouse. It will be clear why this is one of the best cities in the world.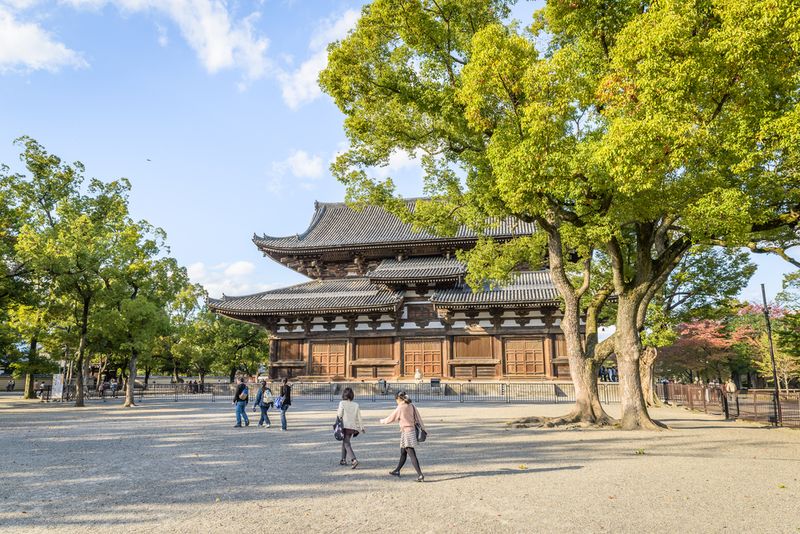 8. Bruges, Belgium
Entering this city is to be transported into the middle of a fairy-tale that is based in a medieval town. Cobblestone streets, market squares with soaring towers and historic churches at every turn help make this one of the most picturesque cities in the world. Built between the 12th and 15th century, it remains one of the best preserved medieval cities. Dreamy canals link the market squares, nighttime brings evening floodlighting and in the spring the daffodils cover the courtyards. It is one of the most visited cities as well, due to its overwhelming beauty. Visiting in the winter is the best away to avoid the throngs of tourists, and although cold and icy, there is something magical about this medieval city when it's covered in snow. Make sure you spend at least a couple of days exploring here.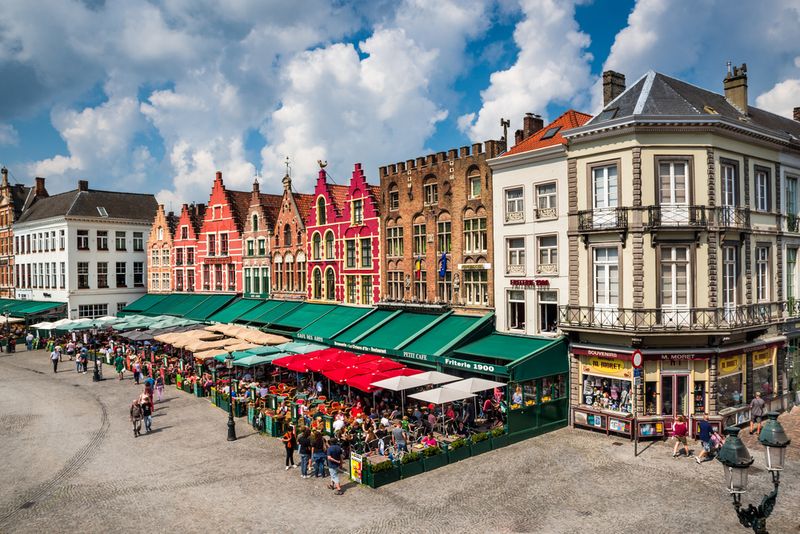 7. Prague, Czech Republic
This beautiful historic town is worth visiting for the beer alone- kidding, sort of. Arguably, it does boast the best beer in Europe but there are so many other reasons that this city was voted number 7 as the best in the world. It's maze of cobbled streets and hidden courtyards are a paradise for those who love to wander throughout the city, exploring ancient chapels, awe-inspiring gardens and hidden pubs with no tourists in site. The landmarks are truly spectacular here, from the 14th century stone bridge to the hilltop castle to the lovely lazy river that inspired one of the most beautiful pieces of 19th century classical music, Smetana's Moldau. Quirky doesn't even begin to describe this city, with its nuclear hidden bunkers, cubist lampposts and interesting fountains. Marvel at the Bohemian art, discover the stunning architecture and order a beer by simply placing a beer mat on the table.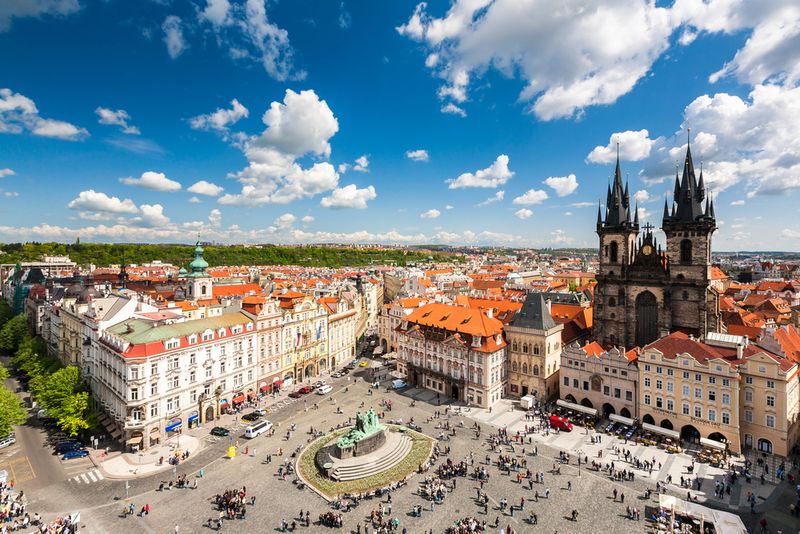 6. Rome, Italy
Italy's eternal city continues to enthrall visitors from all over the globe. Rome is known for its history, fine art and incredible food. There are endless sights to take in including The Colosseum, Pantheon and St. Peter's Basilica. There are extraordinary restaurants to eat at, cafés to drink at and tiny local shops down alley ways that serve up the best pizza and pasta you have ever had in your life. Masterpieces by Michelangelo and fountains by Bernini are strewn throughout the city as well as towering ancient churches overflowing with beautiful stained glass and ornate decorations. Whether you are a history buff that can spend weeks wandering through this city, or a foodie who wants to enjoy local wine and fine dining, or someone who just wants to experience an incredible city, full of locals with a gruff sense of humor, Rome should be at the top of your list.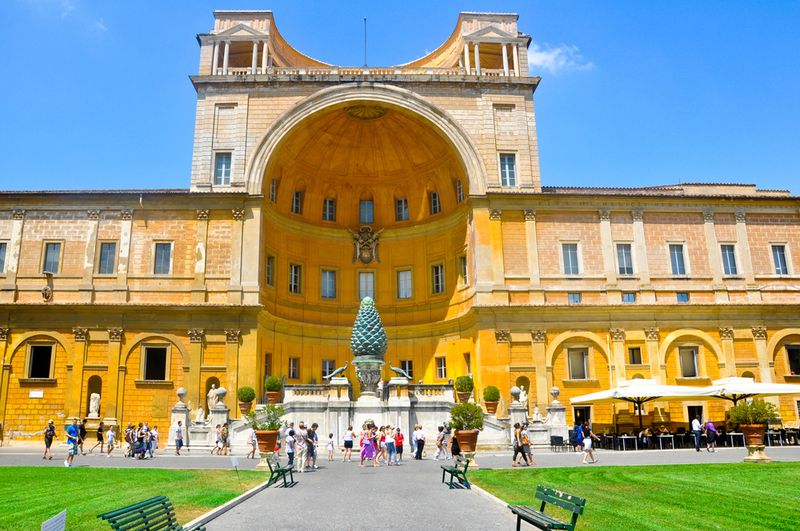 5. Paris, France
It has established itself as one of the most beautiful cities in the world, boasting iconic landmarks, cobblestone streets, historic buildings and charming sidewalk cafes. There would be no point in visiting this city if you are planning on skipping the most iconic landmark, the Eiffel Tower. Make sure not to miss the other "big" sights though, such as the Arc de Triomphe, the Notre Dame cathedral, and the impressive Louvre. Finding a place to grab a bite to eat here is almost overwhelming as it's reputation for cuisine is outstanding. Whether you are looking for a neighborhood bistro or an epic fine dining experience, every single establishment here prides itself on it's food and wine. Paris also happens to be one of the great art repertoires of the world, with scores of museums throughout the city, from the famous Louvre to the smaller ones boasting contemporary and modern art. There is no shortage of places to discover in this incredible city.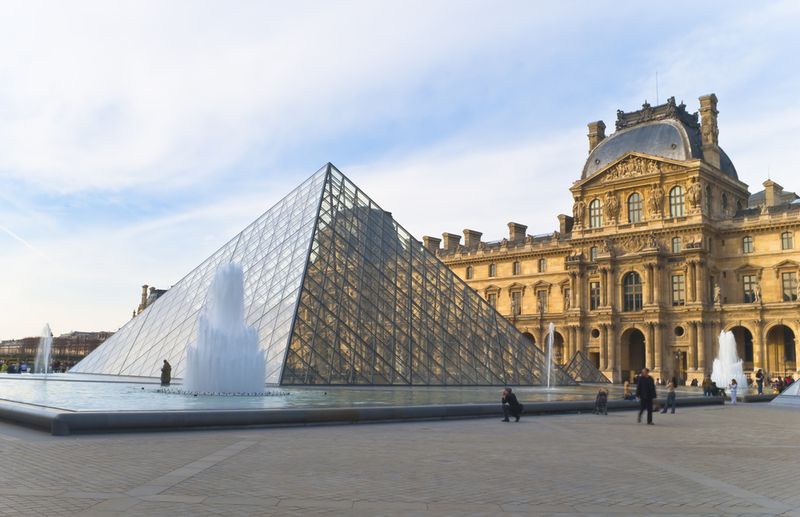 4. Sydney, Australia
It is Australia's biggest city and even after spending a month here it can feel as though you have barely scratched the surface of what it has to offer. The city can be loud, in your face and chaotic offering crazy firework displays, drag queen clubs, hip bars, live music and no shortage of parties to attend. Sydney can also be wild in terms of nature, with National Parks bordering the city and working their way into it. Native critters show up in unsuspecting places and parks compete with skyscrapers and suburbs. Spend endless hours at the beach, specifically Bondi Beach, one of the world's greatest beaches. Dine at lively restaurants, visit the Sydney Tower for spectacular views from the glass platform or spend hours' people watching from one of the outdoor cafes.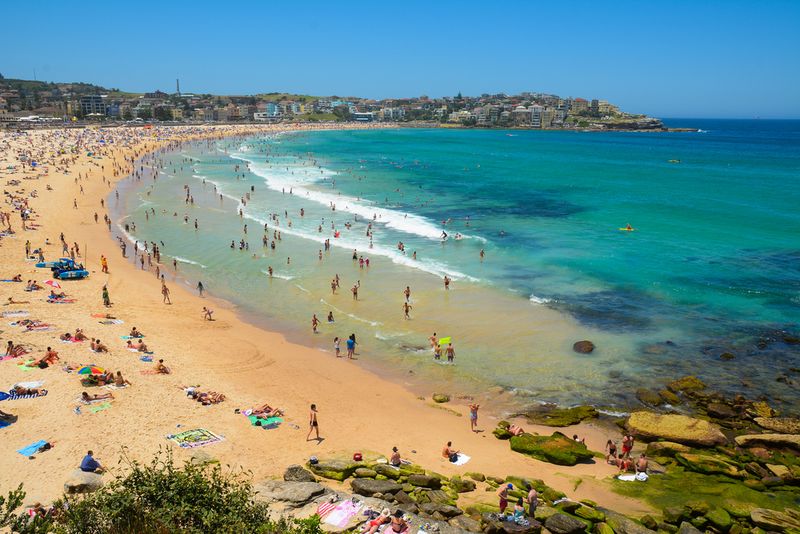 3. Vienna, Austria
Packed with history, host to great nightlife, full of incredible restaurants and home to quiet tucked away corners, Vienna is a city that begs to be explored. It is one of the most musical cities in the world in part due to the great number of composers and musicians that were born here, lived here and worked here. Visitors to the city should count on taking in the incredible music at one of the famous music venues such as the Staatsoper and Musikverein. Dining in the city is always a treat with its bistro pubs serving up delicious brews and wine, or in creative restaurants where chefs are taking things to a new culinary level. An incredible transportation system makes it easy to get around, the city is known for being incredible safe and the locals are both welcoming and friendly.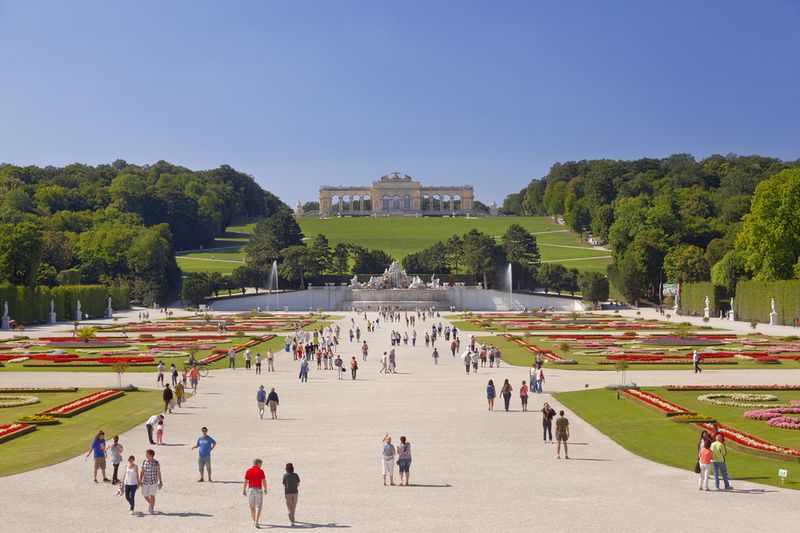 2. Budapest, Hungary
This city is rich in history, natural cites and unique cuisine, drawing visitors from all over the world. A famous hallmark of Budapest is their hot springs that surround the city, making bathhouses one of the most popular activities in the city. Soak your troubles away in one of the many that are located within the city. Budapest is often called "The Paris of the East" due to its stunning architecture including Roman ruins and the Buda Castle which was built in 1265. Don't count on just indulging in goulash, there is actually a lot more to Hungarian food and Budapest has the reputation of being a food capital, offering incredible dining options along with excellent wine. Discover a city whose history is almost too complex to understand, a city that is rebuilding with hope and reconciliation, a city that will leave you feeling in awe of it.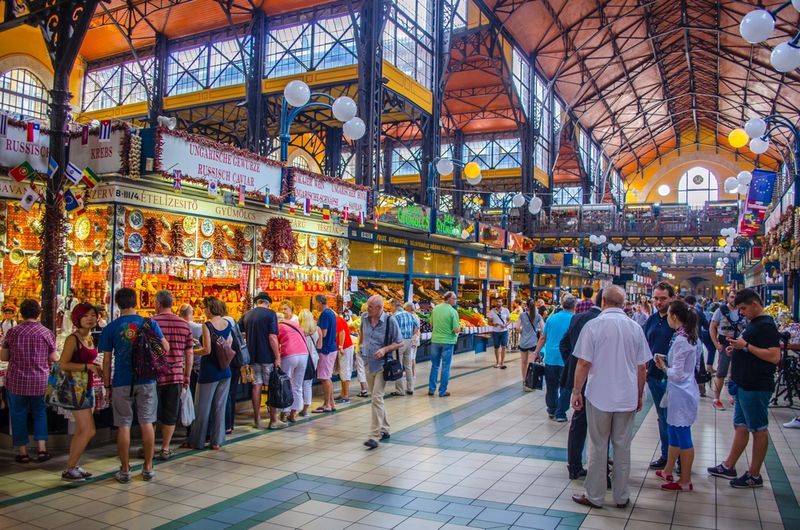 1. Florence, Italy
Despite Rome and its incredible architecture, and Milan- fashion capital of the world; the best city in Italy and the world in 2015 is actually Florence. Some say you can visit time and time again and not see it all. This city is romantic, magnetic and busy, home to incredible world-class art, food and wine. Don't miss the iconic Uffizi Gallery or the modern-art museum- Museo Novecento, as well as the Palazzo Vecchio, the stunning fortress palace. Head to the maze of streets in San Lorenzo for a food lover's paradise or to the 400-year-old pharmacy that still sells traditional elixirs in the central square of Piazza di Santa Maria Novella. The narrow streets of this city tell a thousand tales, through its historic buildings, through the food and wine, and it's no wonder why it's number one on this list.