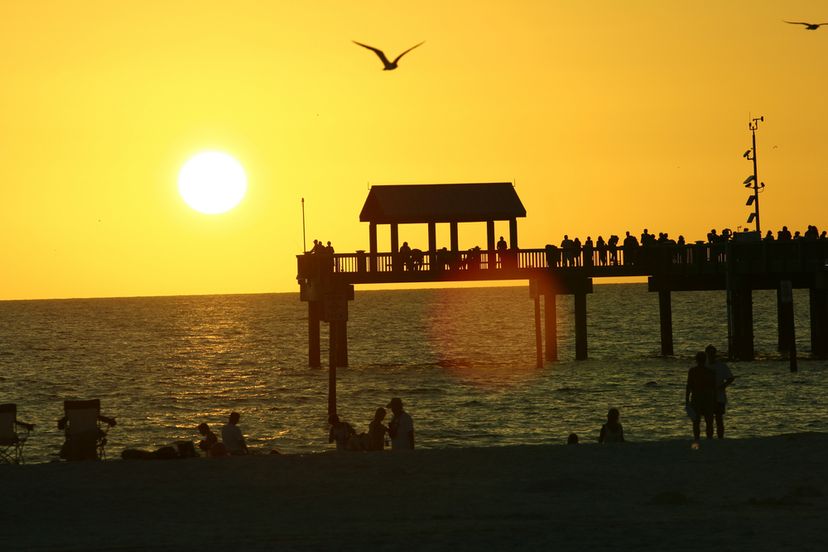 The Gulf Coast of Florida offers spectacular beaches along with warm turquoise waters, sunshine and so much more all in a setting that's perfect for an amazing family vacation. The Clearwater and St. Petersburg Beach areas combine all the perfect elements for a good time: food, fun, nature, history and of course lots of that Florida sunshine. It's a place that caters to families of all sizes so to get the most of your visit here are some of the best family activities to check out while you're in the area:
10. Tarpon Springs
Located just a short drive north of Clearwater lies the city of Tarpon Springs, home of the historic Sponge Docks and the highest percentage of Greek Americans of any city in the U.S. Tarpon Springs claim to fame was once being the natural sea sponge capital of the world, the jobs in the sponge industry lead to the large population of Greek Americans that settled here in the early 1900's. Today the town is still home to a small active sponge industry and is still a great place to pick up a natural sea sponge of your own and also the best spot for authentic Greek cuisine on the Gulf. Tarpon Springs also has some great beaches nearby like Sunset Beach and Howard Park making it a great family day trip from the Clearwater and St. Petersburg areas.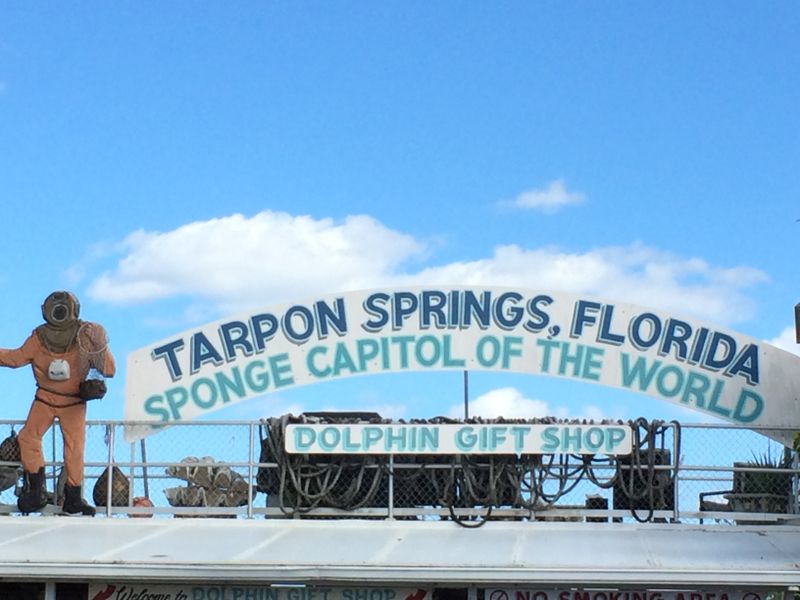 9. Great Explorations
Remember when you were young and playing make believe was the highlight of your day? Well at Great Explorations in St. Petersburg, children get the chance to do that and more while exploring this fun interactive place for play. There's no 'do not touch' signs in this facility as children are encouraged to touch, move, pretend and create all in an environment that encourages learning and creativity. Among some of the favorite exhibits are the grocery store and make your own pretend pizza in the pizza parlor. There's also live animals and science exhibits designed to teach kids about nature and sciences. Great Explorations also has a section just for toddlers with age appropriate activities and toys, so there's no age too young to enjoy this fun and creative attraction.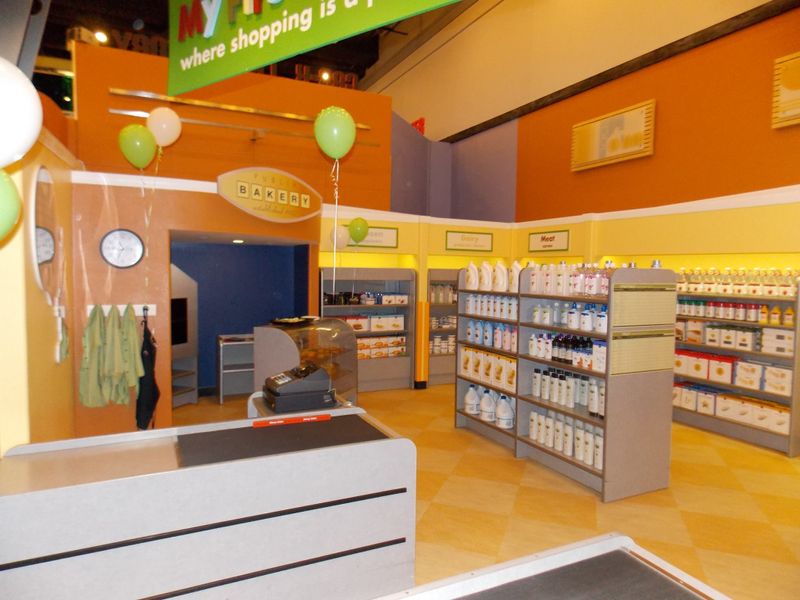 8. Sunsets at Pier 60
Florida's Gulf Coast Beaches are renowned for offering world class sunsets and the best place to catch all the colors and beauty is at Pier 60 in Clearwater Beach. 7 nights a week, Pier 60 comes to life with a festival celebrating the beautiful sunsets that can be seen here on clear evenings. The free family friendly event features artisans, craft stalls, performers and live music and both parents and children are sure to have a great time. Don't forget about the main attraction amidst all the performances and music! The sunsets here are incredible and on clear evenings you'll see dazzling colors or red, orange, pink and blue as the sun fades beyond the horizon. It's something you don't want to miss while on the gulf coast!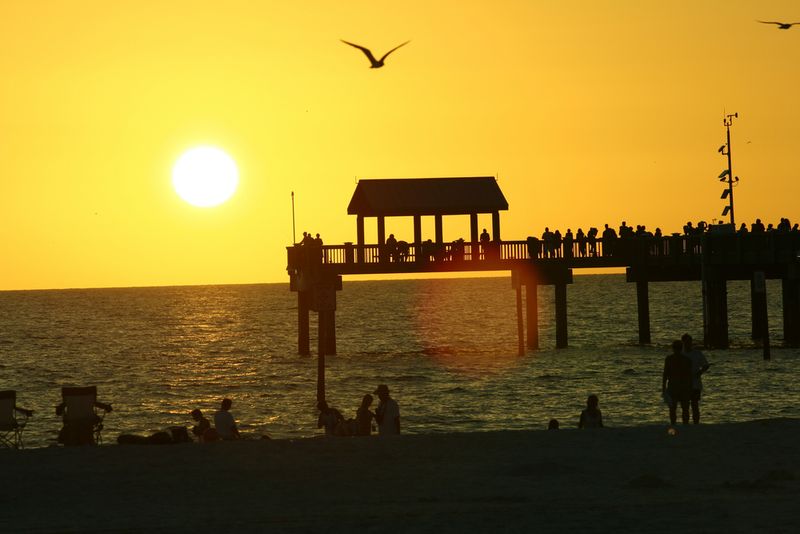 7. Fishing Charter
One of the most popular activities on the gulf, fishing is a favorite pastime of tourists and Clearwater locals alike and the waters of the gulf coast offer a chance to catch snapper, sea bass, mahi mahi, or the local favorite: grouper. To try your own hand at catching something big, consider taking a fishing charter. There are many operators available out of both the Clearwater and St. Pete Beach areas. Many offer kids fishing for free so the whole family can go and enjoy some time on the beautiful gulf coast waters and hopefully get the thrill of the catch. Most operators offer both half day and full day tours which are usually about 4 and 8 hours each. Tours include all your gear, bait and sometimes even offer food on board for those longer trips. If you do happen to catch something worth keeping, the crew will keep it on ice for you and clean it upon return for a small fee, then it's all yours to cook up and enjoy!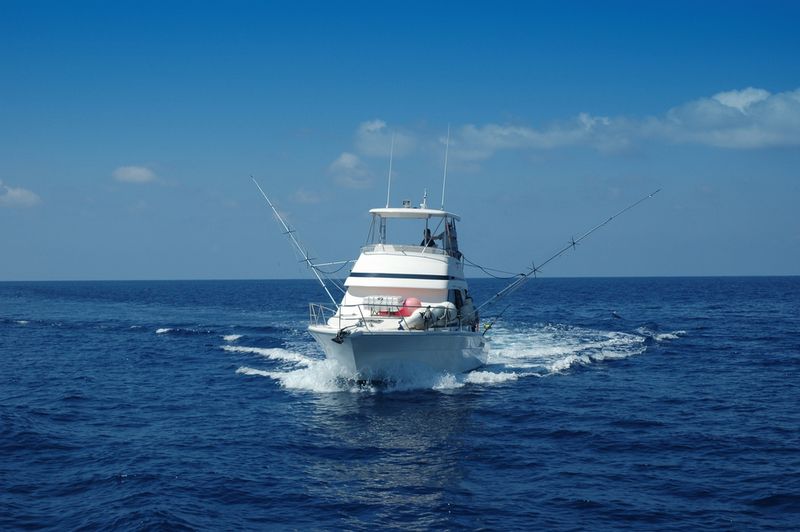 6. Mini Golf
Everyone knows that Florida is a golfer's paradise with world class courses all around the state, but golf isn't just a pastime for the retirees. At Smugglers Cove Adventure Golf the whole family can enjoy the fun of mini golfing on courses that have been rated 'Florida's Best Mini Golf' by Florida Monthly Magazine Readers. With rushing water features, dark caves, and lush tropical terrain, the whole family will enjoy playing these fun courses. You can also check out the live gators at Sumgglers Cove and kids can even feed them if they're feeling brave! Smugglers Cove Adventure Golf has 2 locations in the Clearwater area; Madeira Beach and Indian Shores.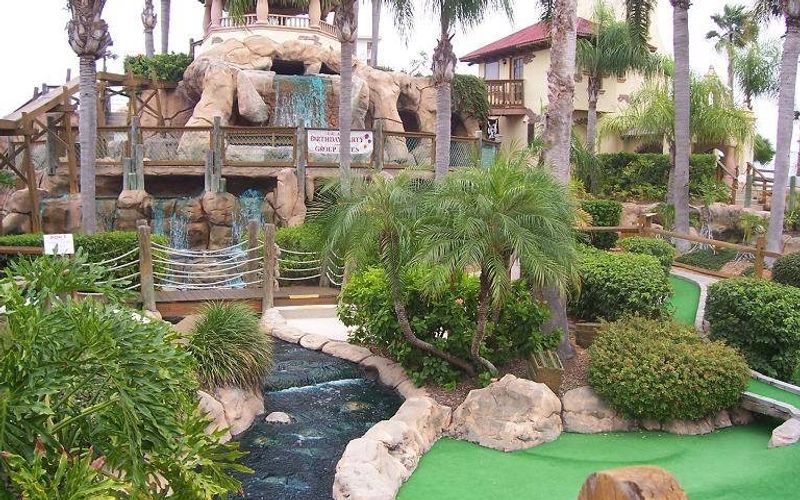 5. Indoor Surfing
Florida's Gulf Beaches have a lot to offer but world class waves aren't one of them. That doesn't mean you have no chance of catching a wave, because at FlowRider Indoor Surfing in Clearwater you can get the awesome thrill of riding a wave without the crowds or waiting for that perfect wave to roll in. It's always a great time to try this sport out and indoor surfing is especially great if you're a beginner looking to get some experience up on a board. There's no need to master the 'pop-up' here because at FlowRider, you start standing up already so you're guaranteed a great wave-riding experience. You'll find the FlowRider experience located in the Surf Style store on Gulfview Blvd.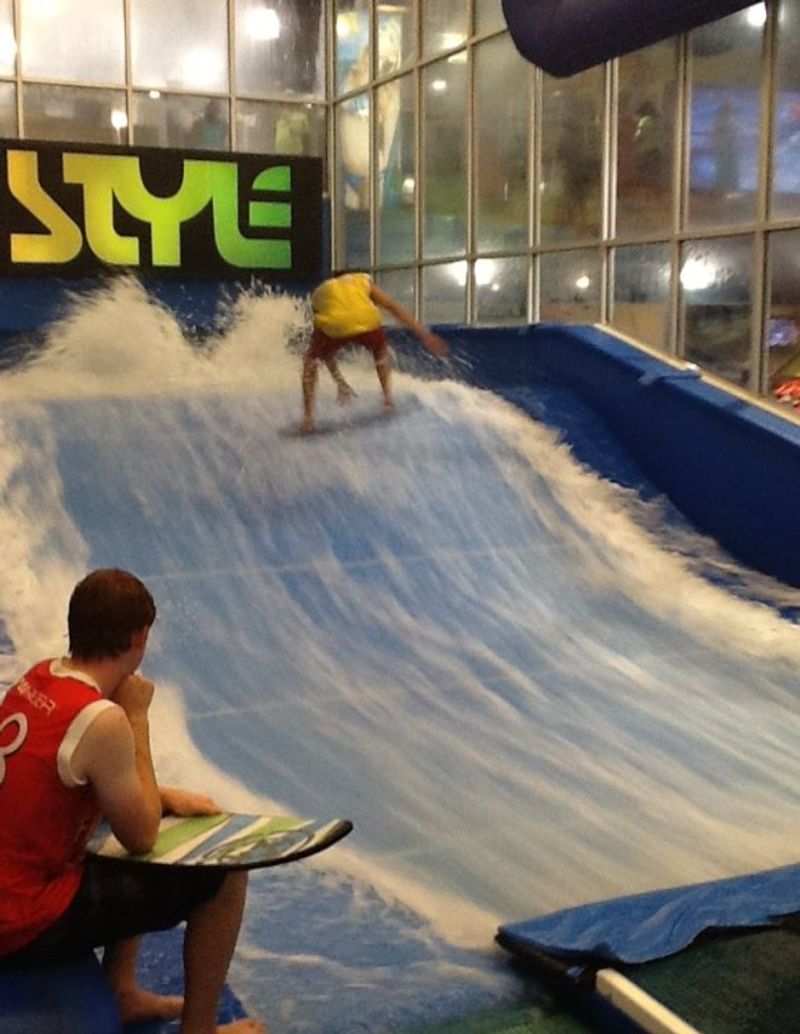 4. Caladesi Island State Park
Beach lovers and nature enthusiasts, Caladasi Island is the place for you! This state park located in the north end of Clearwater Beach is only accessible by boat or ferry shuttle. The park is one of the few completely natural islands along Florida's Gulf Coast, so you won't find any of the brightly colored beach shops, restaurants or even cars that you find along the main beach. If you're looking to relax and enjoy the beautiful surroundings of the gulf coast without the noise and crowds of the popular tourist areas, consider taking the 20 minute ferry over to enjoy some swimming, exploring, sun-bathing, picnicking and snorkeling in Florida this beautiful unspoilt paradise. The Caladesi Ferry is available year round and runs every half hour during high season and hourly in low season. Fees are $14 round trip for adults, $7 for children age 6-12, and little ones age 5 and under are free!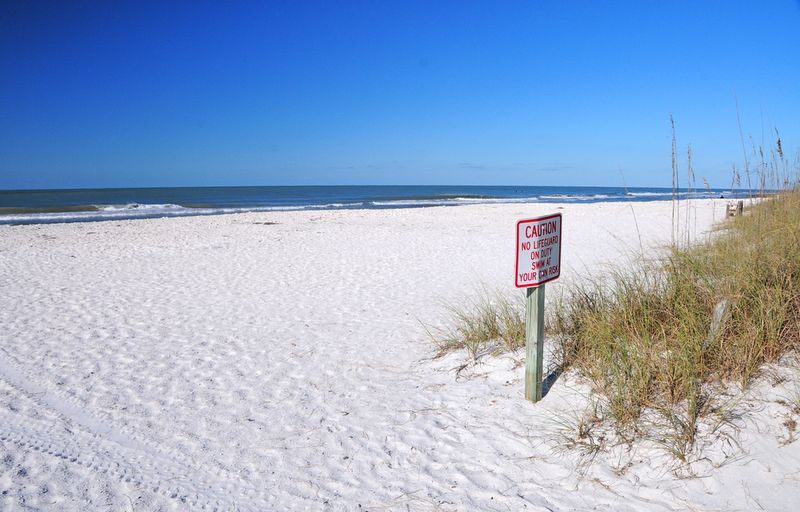 3. Glazer Children's Museum
While not technically located in the Beaches, this children's museum is worth the trip across the bay and into Tampa so it's captivating and educational exhibits of all kinds. The museum features over 170 interactive exhibits and activities grouped into a number of categories split onto 2 levels of the facility. Kids will enjoy designing and flying airplanes in the 'Engineers Workshop', mucking about in the huge water table at 'Kidsport', and creating their own kaleidoscopes in the 'Art Smart' exhibit. For your admission of $10 for kids age 1-12 and $15 for adults you'll get a full day's worth of activities and you don't even have to leave when those tummy's start to rumble because there's a Subway restaurant on site. The Glazer Children's Museum is a perfect activity if you get a rainy day on the beaches or if you've had enough sun.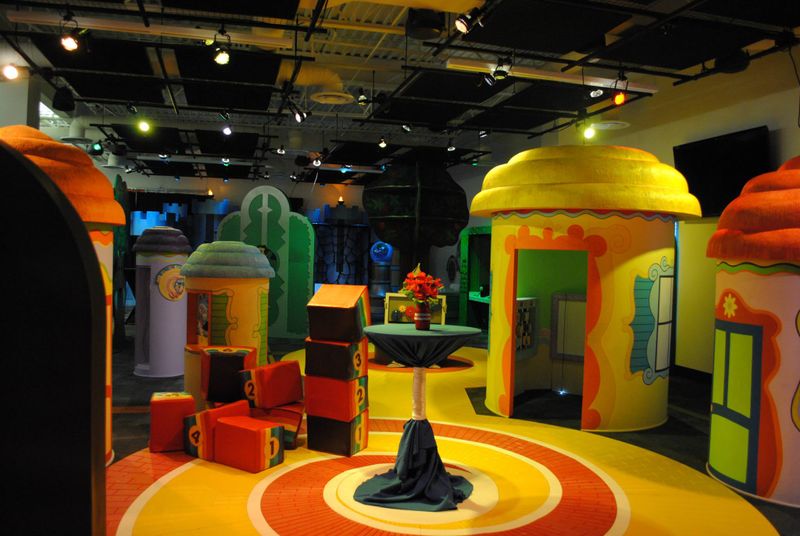 2. Dolphin Watching Tour
If Winter's story wasn't enough, take the opportunity to view some dolphins in the wild with one of the many popular dolphin watching boat tours offered in the Clearwater/St. Pete areas. The Gulf of Mexico is home to many species of marine mammals, most notable are the large populations of dolphins that call these warm waters home. There are many tour operators that offer boat cruises varying in length from 1 hour up to half day cruises with the chance to spot some of these playful creatures in their natural habitat. Children won't be able to contain their excitement when the captain calls out the first sighting and parents will enjoy the calm and serenity of cruising the gulf waterways on a beautiful sunny day. Check out a few different operators before choosing your cruise and shop around for best prices and value.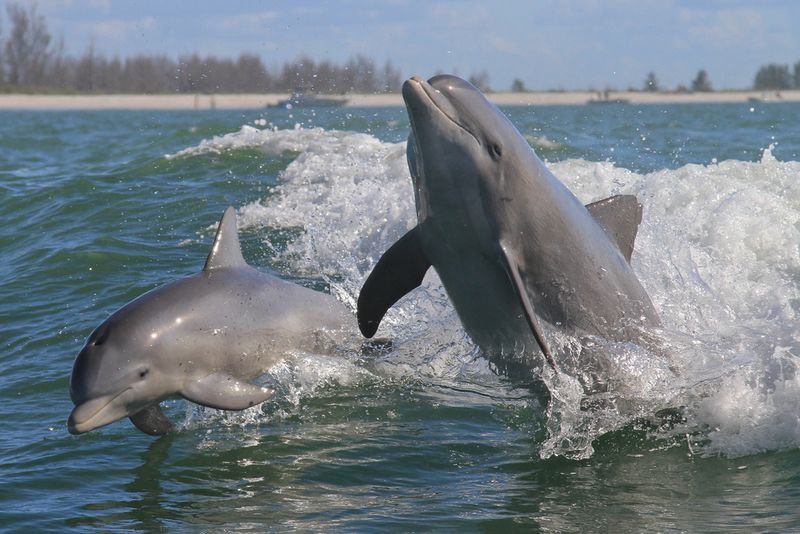 1. Clearwater Marine Aquarium and Winter's Dolphin Tale Adventure –Clearwater
Meet the stars of Disney's popular movies Dolphin Tale and now Dolphin Tale 2; Winter and Hope. Chances are your kids are already familiar with the movie and will love meeting Winter and Hope in real life as well as seeing recognizable scenes from the movies. The Clearwater Marine Aquarium is a marine life rescue and rehabilitation center that has been elevated to its current tourism mega-status after the success of the Disney movie depicting the real life story of Winter, a dolphin rescued by the aquarium who was successfully fitted and rehabilitated with a prosthetic tail after losing her own when she became tangled in a crab net. Your admission to the Clearwater Marine Aquarium also gets you into the popular Winter's Dolphin Tale Adventure in Downtown Clearwater. This new facility gives children and their families the chance to go behind-the-scenes of the heart-warming movies and view real movie props, exhibits and also offers a huge gift shop full of all your favorite Dolphin Tale souvenirs and gifts.