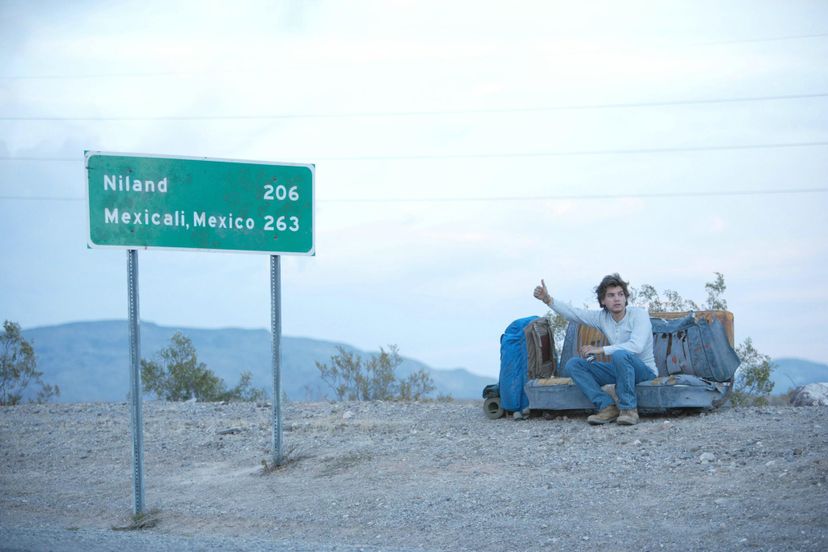 Sometimes the best way to satiate a thirst for travel is by sitting in a comfortable chair with a snack tray and a blanket and watching a great film. Since the start of the art form, film has been a peak into other worlds, into far off places and the people that live there. Great films immerse you in characters and settings that feel like a new experience, taking you somewhere new, all while never having to leave your chair. Whether using special effects or shot on location, watching a film is a cost effective way of itching that travel bug, if only for 120 minutes or so.
10. 180 Degrees South (2010)
The first and only documentary on this list, 180 Degrees South follows a man as he retraces the 1968 trip Yvon Chouinard and Doug Tompkins took (the founders of The North Face and Patagonia clothing companies) from California to Patagonia, Chile. Jeff Johnson, the man who this film mainly chronicles, aims to climb the Corcovado Volcano in Patagonia, and speaks to Chouinard and Tompkins for advice before setting out on his own journey. Johnson surfs, sails and climbs his way to Patagonia, with a delay in Easter Island in between. It's an intimate and thought provoking look into extreme travel, and while at times it could feel like a promotional tool for the aforementioned clothing companies, it serves well as entertainment and most importantly, inspiration to start planning that next adventure.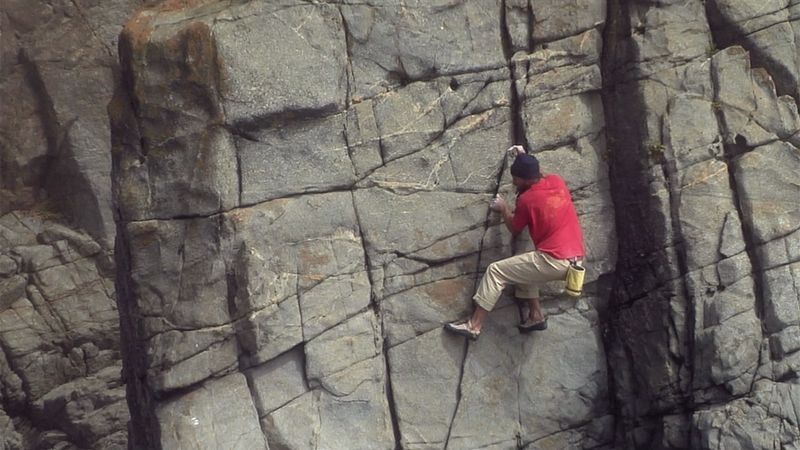 9. Wild (2014)
The Pacific Crest Trail is a hiking trail that stretches from the southernmost tip of California to the northernmost tip of Washington State. It bisects two mountain ranges-the Sierra Nevada and Cascade and is 2,663 miles long. Cheryl Strayed hiked 1,100 miles of the trail in 1995, and wrote about it in her memoir Wild: From Lost to Found on the Pacific Crest Trail. Reese Witherspoon took on an adaptation of the memoir as a pet project, and finally released it in December of last year, with Witherspoon as Strayed, a spiritually drained woman looked for refuge, solace and discovery in the wilderness. Witherspoon is fantastic, as is the direction of Jean-Marc Vallee. Like Into the Wild, this film features a character who needs to feel lost before she could be found, and what better method for that than a solo trek through Oregon and California?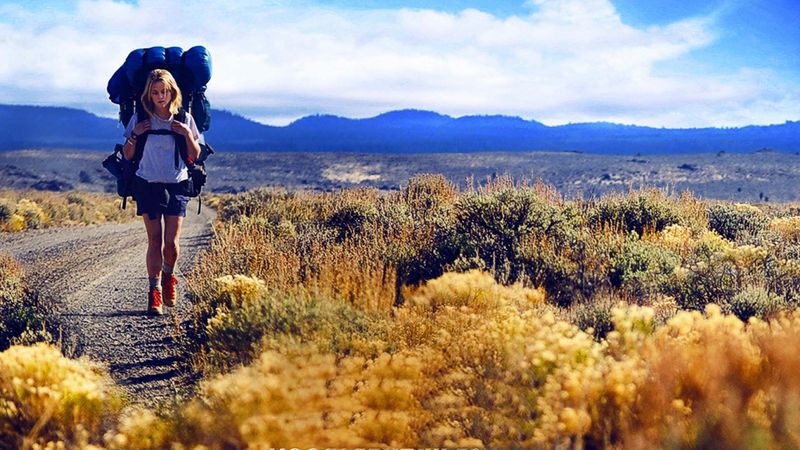 8. Amélie (2001)
This quirky comedy, which also invented the traveling gnome gimmick, paints Paris in colors previously unseen in the films that depict the French city. Amélie tells the story of a young woman (you can guess her name) who in helping others ignores helping herself. She lives in a small apartment, alone, across from a brittle old man who paints and works at a charming café. Director Jean-Pierre Jeunet captures Paris like a painter, working with a wide color palette to accentuate the city's unique character and beauty. It's an eccentric film about an eccentric lady set in an eccentric city, and it'll have you planning a trip to the city of romance by the time the credits roll.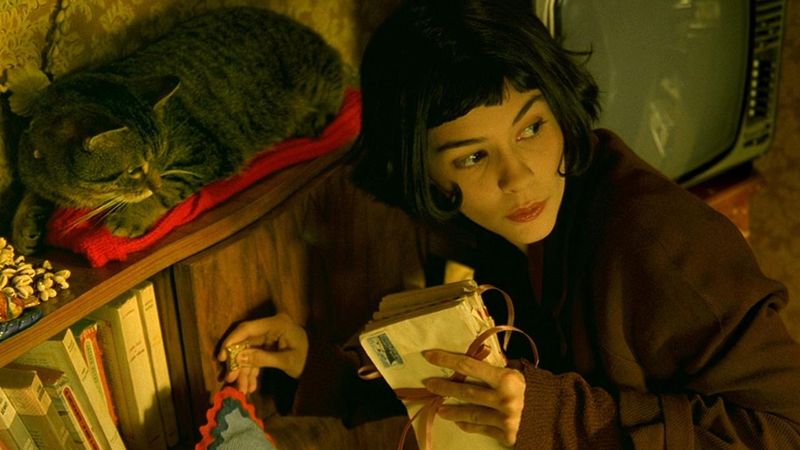 7. Indiana Jones Trilogy (1981, 1984, 1989)
Any intrepid traveler wishes he or she could have adventures like Indiana Jones: hunting for ancient relics in caves, being chased by larger than life bad guys through deserts, rescuing a loved one from the clutches of evil. These are things every good vacation is made of -at least in the travelers' imagination. The next best way to live these adventures without risking life and limb is by watching the Indiana Jones trilogy (discounting the fourth installment from 2008) from filmmaker Steven Spielberg. Shot in Tunisia, Hawaii, Sri Lanka, Spain and Jordan (just to name a few of the filming locations over the 3 films), the trilogy is non-stop action and brisk storytelling, all wrapped in a whirlwind of exotic locales.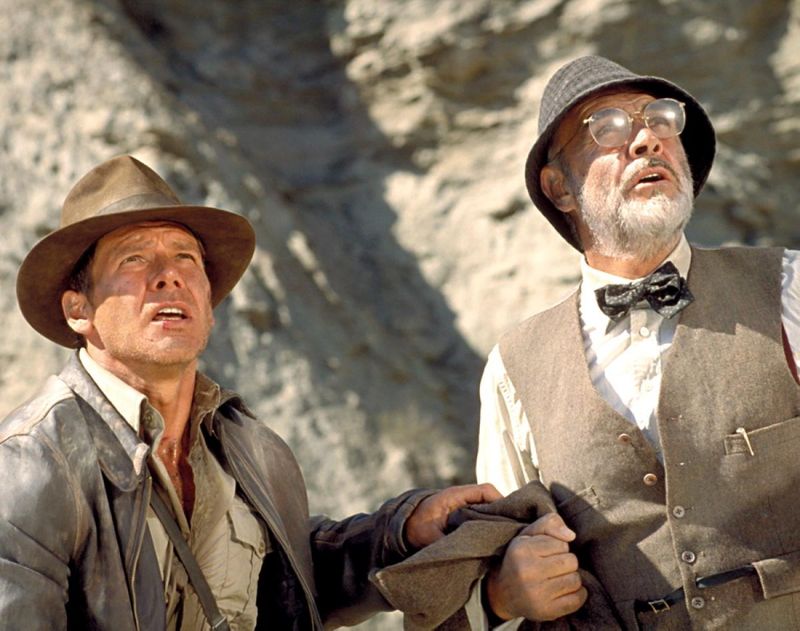 6. Thelma & Louise (1991)
Have you ever wanted to set out on a fishing jaunt with your best friend through Oklahoma, incidentally kill a very bad man, and then evade the cops through the West en route to Mexico? I think we all do. Well, this can be accomplished simply by watching Thelma & Louise, a wonderful film starring Susan Sarandon and Geena Davis as fed up housewives with a thirst for adventure, though they end up biting off a bit more than they could chew. The film was shot in the desert regions of California and Utah, and the wide expanses are the perfect setting for a story of finding true freedom. If you're looking for a well-paced story, great acting and a Western set adventure, Thelma & Louise is the film for you.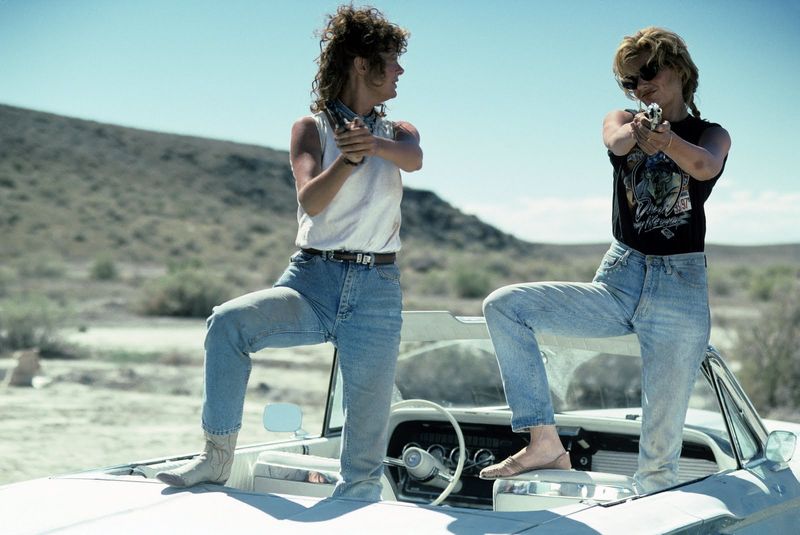 5. Lost in Translation (2003)
Unlike many of the other films on this list, this Sofia Coppola film inspires melancholy, hardly the stuff of a good travel film. But it's the way Coppola captures Japan, the mystical land where tradition and modernity collide, and the loss of self that could come with visiting such a place, that somehow evokes the most beautiful and strange aspects of learning to adapt in a new environment. Bill Murray plays an aging actor who finds himself among the neon jungle of Tokyo-to film a liquor commercial. He spends his nights alone at a chic hotel bar, until his meandering leads him to meeting a fellow fish out of water; Scarlet Johansson's character Charlotte. Identities are questioned and lost and found again -things that are only natural for the restless traveler.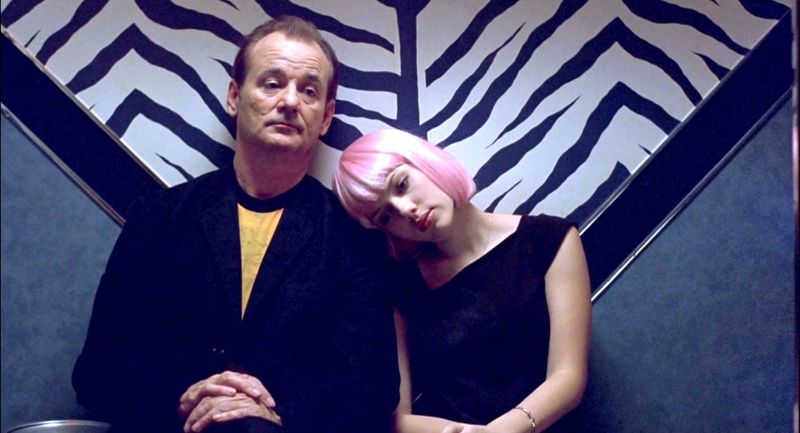 4. The Darjeeling Limited (2007)
Long train rides through untouched Indian countryside; mountain villages where indigenous people live simply and honestly; three American brothers looking for their mother. These are some of the elements in The Darjeeling Limited, a Wes Anderson film that takes his famous quirk and offbeat style to rural India. It's a tale of three estranged brothers on a spiritual quest for self discovery-traveling on a train that shares a name with the title of the film -though being re-united with their self-exiled mother in the process. The film has its sober, depressing moments, but like most Anderson films, these moments of gloom are offset by humor and dark beauty. The film was shot on an actual moving train through Rajasthan and Udaipur, both in India's Northwest. Whether going at it alone or with family, traveling via long, slow train rides can be a romantic and eye opening experience, something this film captures quite well.
3. Y Tu Mamá También (2001)
When Mexican filmmaker Alfonso Cuaron set out to make this film, he had the idea of making a film that did away with fancy Hollywood techniques but mimicked the qualities of a classic American road trip drama. This terrific film tells the story of two privileged teenagers, bored with their monotonous routines back home, who go on a road trip with a twenty-something (and married) woman. The film was shot at the beaches and charming roadside towns of Oaxaca, Mexico, a sovereign state in the southwestern part of the country. The result is a film full of scenes that depict the beautifully wild energy of rural Mexico: leathery old women with few teeth but warm smiles, wild pigs on a beach, countless beers and dancing under the starry Oaxaca sky. It's a fantastic film, and an even better glimpse into a beautiful, forgotten setting.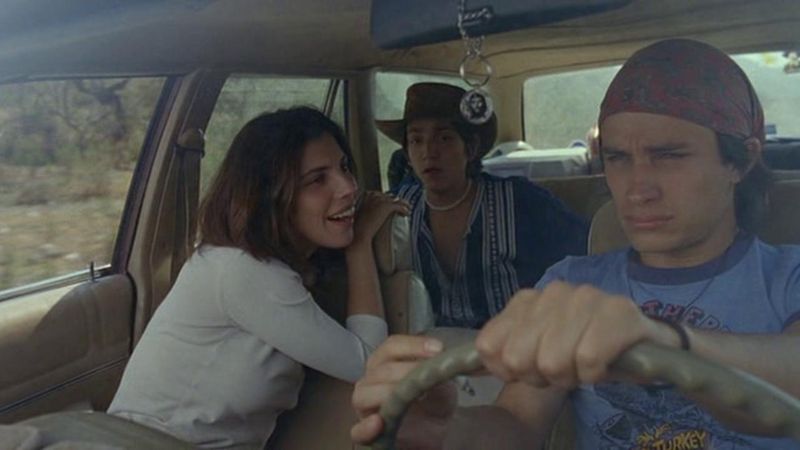 2. Lord of the Rings Trilogy (2001, 2002, 2003)
How could a trilogy of films that take place in a fictional land-Middle Earth-possibly incite wanderlust? Because most of the film was shot on location at a variety of national parks in New Zealand. The three films vary in quality -the first is a bit cheesy and amateur compared to the masterful final installment, but from the charming woodland of the Shire to the mountains of Rivendell, these films all capture the beauty of the very real beauty of New Zealand. The epic adventure scope of the films only adds to the escape factor. Director Peter Jackson and his crew did a fantastic job of blending real locations with the imagined ones adapted from J.R.R. Tolkien's novels.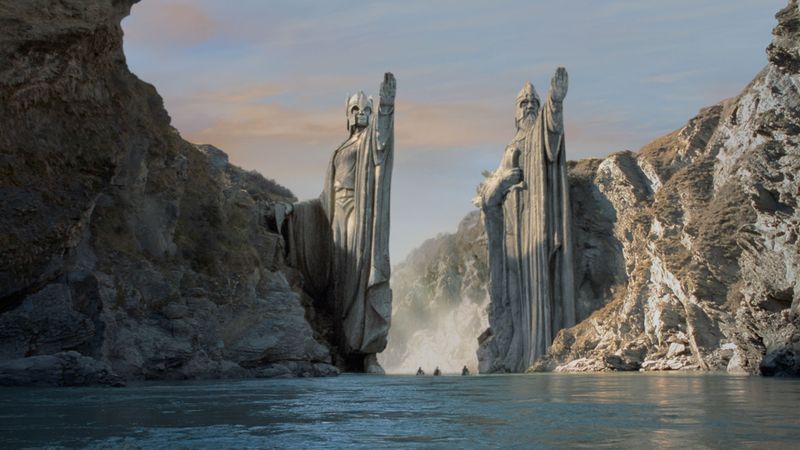 1. Into the Wild (2007)
Based on Jon Krakauer's novel of the same name (which in turn was based on a recount of true events), Into the Wild is a retelling of a young man's journey from the material wealth and safety of suburban Virginia to the great-unknown wonder of the West. He drives, hitchhikes, takes a train, and eventually finds himself harvesting plants and berries in complete isolation in Alaska. His travels take him from Arizona to South Dakota, Los Angeles to Alaska. Emile Hirsch plays Chris McCandless, an Emory grad with a growing contempt for modern society and an untamable thirst for experiencing life stripped of all its comforts. It's both an inspiring and tragic story, one that will make you appreciate the small things that make traveling special.