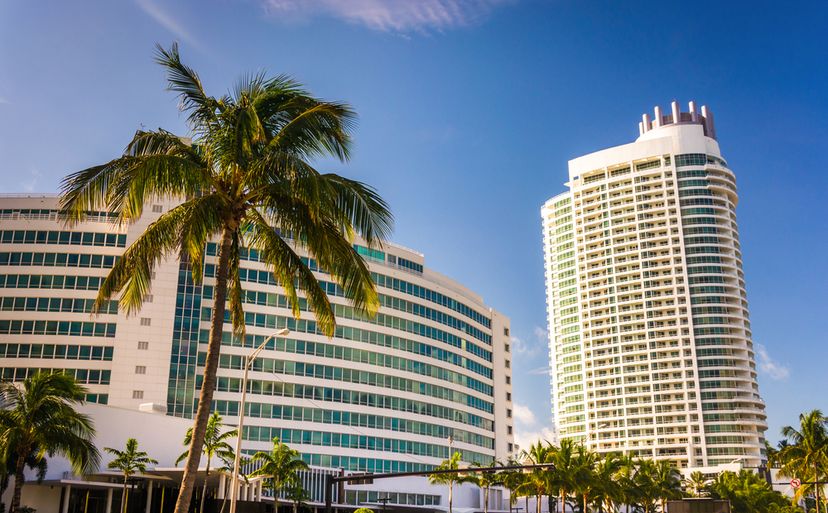 Although many celebrities get shuffled from place to place in limos and rarely meander among the "peasants", there are a few places in South Beach where you might catch a glimpse of someone famous. And if you see the paparazzi lingering around like vultures with giant cameras, you've hit the jackpot. This guide will give you the inside scoop into Paris Hilton's favorite hotel when she's in town, Christian Slater's bar of choice, and other hidden celebrity hot spots.
10. Delano Hotel
Situated in the heart of South Beach on Collins Ave is the glorious Delano Hotel, an art deco marvel with all the 1940s architecture and design standards: the white on white, sleek Philippe Starck design, and marble table tops. Whether you're looking fabulous with a cocktail in the posh lobby or sharing a bottle of bubbly at a cozy cabana by the infinity pool, you might spot local bar fly Christian Slater who owns a condo in South Point. You'll probably find him chilling at his favorite bar on the beach, and if he's here, other celebrities are likely out on the town.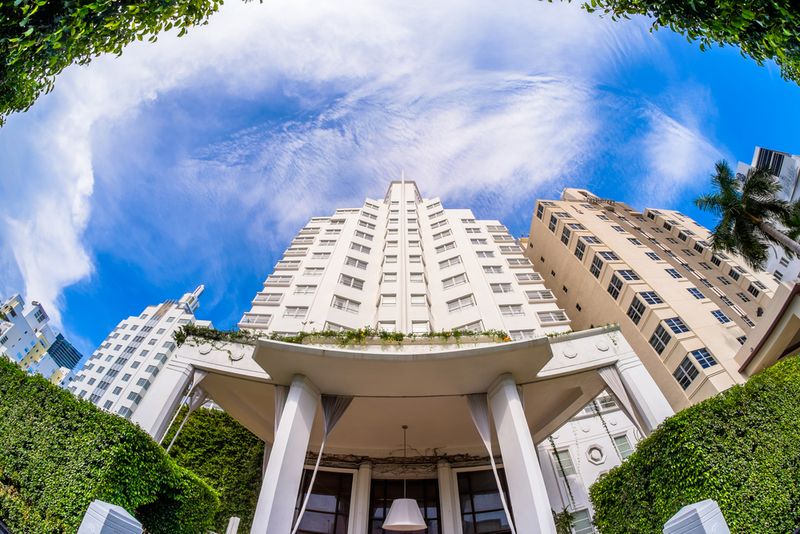 9. Dash
Both celebrities and locals love the trendy, urban boutique brought to you by the American version of royalty, the Kardashians. Situated on Washington Ave and 8th St. in the heart of Sobe, dress up with the celebrity sisters in printed frocks, wrap around dresses, and hip graphic tees. Ranging from $22 to $450, this elegant boutique can fit many budgets and styles. In the tropics it's all about the laid-back beach vibe and sexy clothes that catch in the breeze. With its elegant fusion of east and west style, the Kardashians have hit their Miami sweet spot.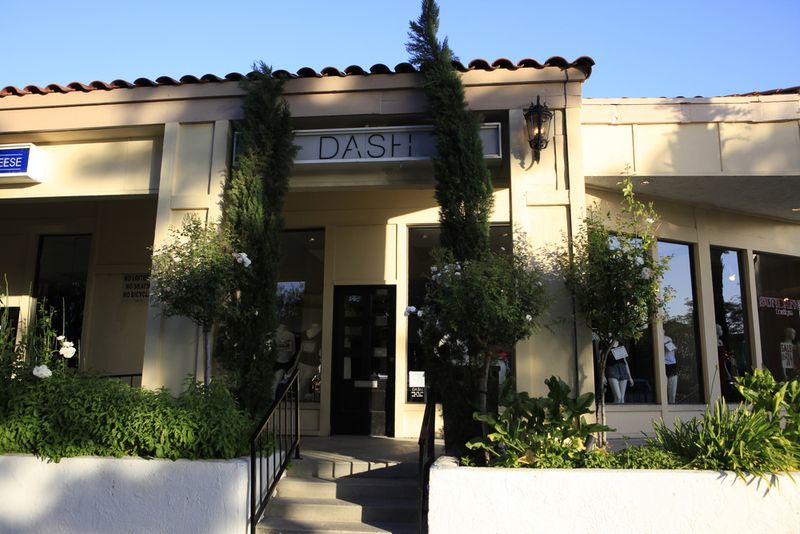 8. Star Island
For one of the most exclusive neighborhoods in Miami, head to Star Island and the famous land of mansions along Biscayne Bay. South of the Venetian Islands and east of Palm and Hibiscus is the home of many celebrities including Shaquille O'Neal, Sean Combs, Gloria Estefan, and Don Johnson of Miami Vice lore. It doesn't get more Miami than that. If you are lucky enough to get invited to one of the legendary mansion parties on the famed island, you might run into a slew of celebrities who will most likely end up on Dlisted or TMZ the next morning for some kind of bad behavior. If you want a closer look, join alongside us non-celebrity folks aboard a cruise around the bay. Sit back, enjoy the luxurious view, and learn some fun facts from the local guide.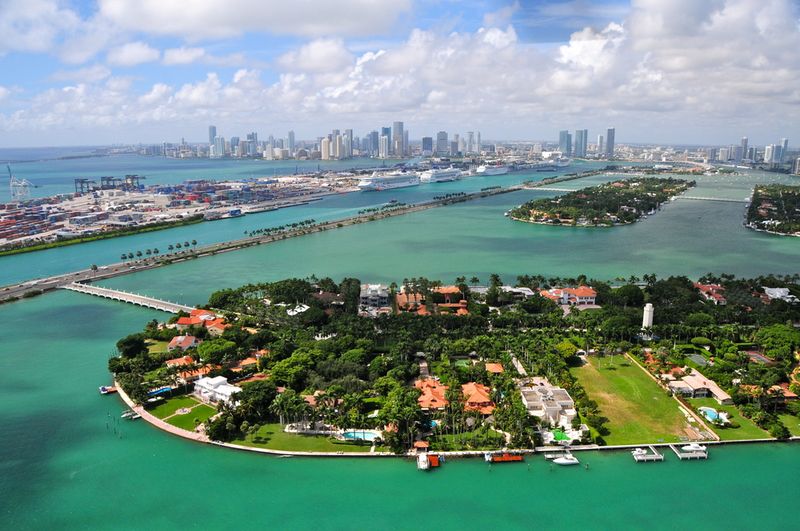 7. Fontainbleau Miami
Get a drink in the fabulous lobby of the Fontainbleau with opulent décor, the original art deco hot spot where the Rat Pack and Liz Taylor partied until the early hours back in the day. After a few cocktails, you and your entourage will be loosened up enough to party down at the epic nightclub Live. Party with the stars and lose yourself in an epic light show, luscious beats of world class DJs, and all the beautiful people. Splurge on bottle service at a VIP table and you might catch a glimpse of Leonardo DiCaprio being followed around by his adoring entourage of pals and hot model types. In a world of excess, debauchery, and glam, get ready to be swept away in an all night fantasy, Miami Beach style.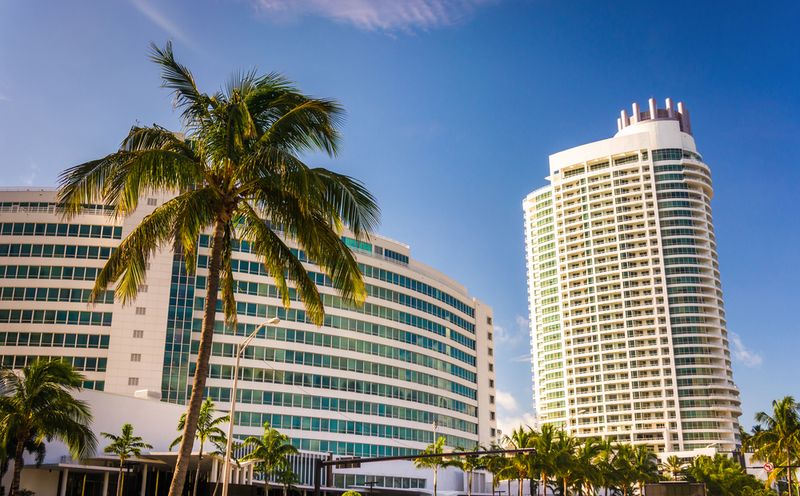 6. Terrazza
With its fresh, modern vibe, celebrities like Ryan Seacrest of American Idol keep cool on hot Miami afternoons at Sobe's posh Shore Club hotel. After checking out all the nearby clubs and restaurants on the strip, walk a few blocks to the Shore Club near the Delano and grab lunch al fresco at Terrazza, the hotel's poolside Italian restaurant. Munch on fresh salad greens and bruschetta while on the lookout for famous types beating the heat and hiding out from the paparazzi. And if you really want to alter the course of your afternoon, show up for Sunday Brunch and indulge in mimosas, bellinis, and bloody marys. To the lifestyles of the rich and famous, salute.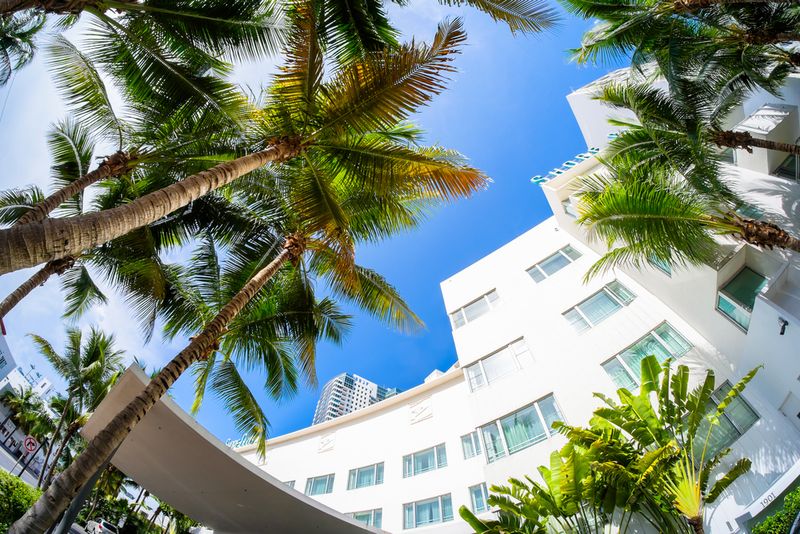 5. Wall's Favela Beach Party
For dancing, frolicking, and drinking with beautiful people on hot Miami nights, Wall Nightclub is the place to see and been seen. Favorite club hoppers include Ryan Phillippe and his entourage, along with Leo DiCaprio, and Pitbull making his rock star rounds among downtown clubs. Get ready for celebrities in town to see the hottest women in the world showing off designer bikinis at Swim Week (July 14th). Ruen and Reid Waters will be spinning too, because it's not a party in Miami without a DJ. Then show off your serious twerking skills to the hip-hop of Flo rida, and then Entice and Iron Lyon. These are the days to keep cool under laser lights and party till the sun comes up. For rock stars, Miami is the place to leave your virtues at the door and succumb to extravagant excess.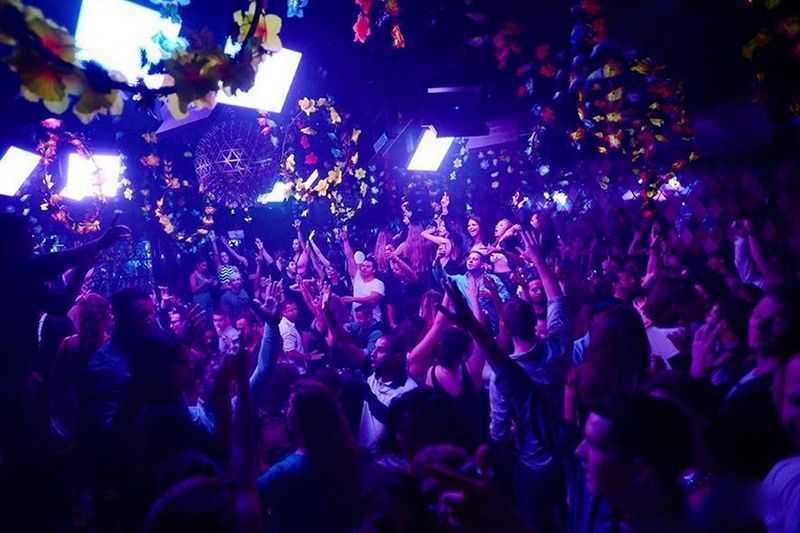 4. E11even Rooftop Miami
If you hear loud, lively beats at a late hour in downtown Miami, it's most likely the rooftop party at E11even, a premier nightclub venue. Paris Hilton and Young Jeezy have been spotted partying at the VIP tables. Even better, the 24-hour club spices things up with scantily clad burlesque dancers in Dangerous Liaisons costumes. Dance, drink, and mingle with the Miami elite at the sofa seating, fire pits, and tables. But don't dally for too long because there are still lots of dancing and celebrity sightings to come. Foodies flocked to E11even as the Iron Fork after party was hosted here on July 30th, talk about the perfect place to meet your favorite Food Network stars.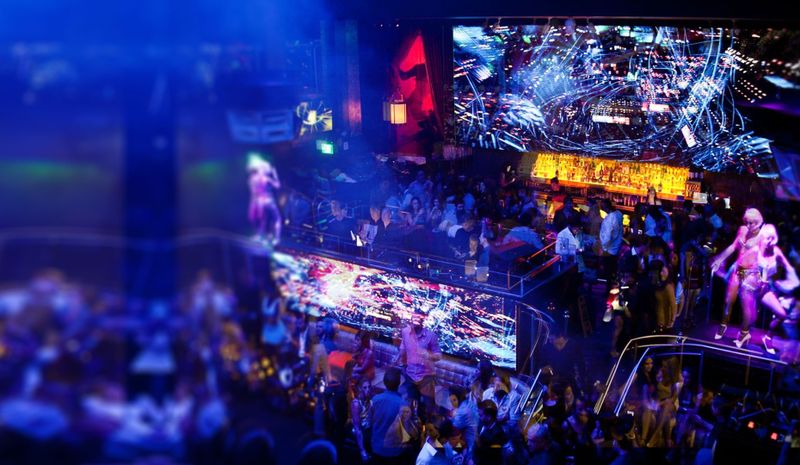 3. Zuma
If daytime or evening hobnobbing is more your style, head downtown to Zuma, the upscale Asian restaurant of choice for Sir Michael Caine of Batman fame. Try an artfully crafted dinner thought up by internationally acclaimed Chef Rainer Becker or the gourmet brunch on Sunday. After you're done Instagramming all your dishes, sit back and take in all the gorgeous people in their designer wardrobes at this power dining central. Top off the meal with a pricey bottle of prosecco or champagne and you'll fit right in with the jet set crowd.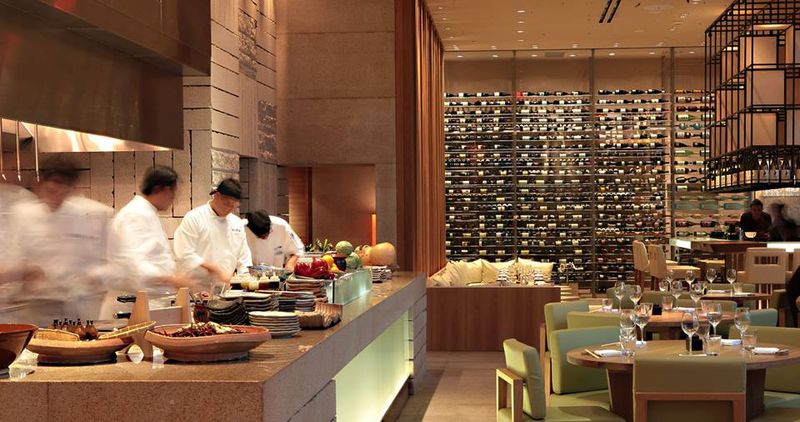 2. Thompson Miami Beach
At this swanky art deco hotel from the 40s, Thompson Miami Beach is a favourite spot of Pitbull and film director Lee Daniel's for pre-clubbing drinks. Linger around long enough and you might even see Oprah. Situated in the heart of mid Beach, get ready to enter a vibrant bohemian oasis with its perfectly restored historic design. Once inside you'll be transported to a beachfront paradise with ocean views, posh décor, and two large pools to keep cool on hot afternoons. Relax in a private cabana and sip champagne while on the lookout for famous types keeping it low key at this Miami Beach hot spot.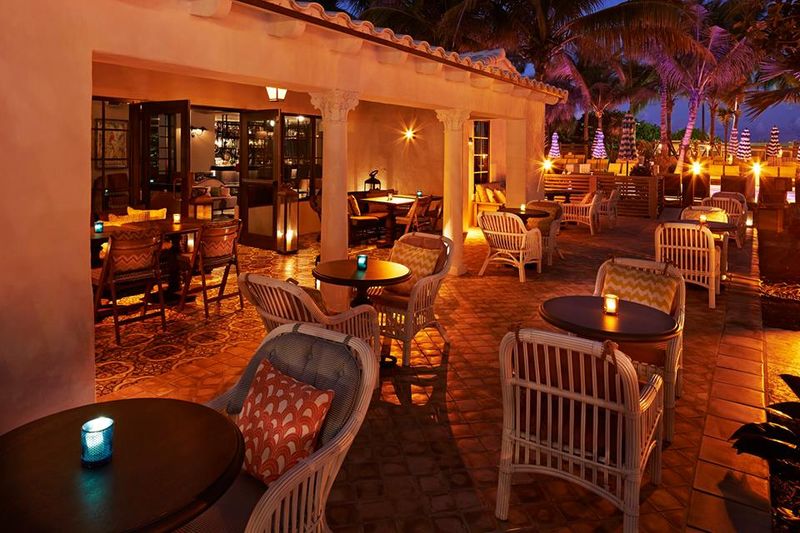 1. The Setai
With the enormous luxury rooms, beachfront views, postmodern floor to ceiling windows, and a Lenny Kravitz-designed recording studio, The Setai in South Beach is a natural hot spot for a slew of big names. In fact, it's a favorite haunt for Lindsay Lohan, Paris Hilton, Gisele, U2, and Madonna to name a few. Occasionally, Jay-Z and Beyonce hang out here in between performances at red carpet events. Situated in the heart of the action at 2001 Collins Ave, the high end Japanese-inspired suites are plenty of room for your late night party posse to hang, plus 3 outdoor pools, a private beach, onsite restaurants, and a full service spa. For the full VIP experience and the chance to bump into someone famous, opt for the driving service in the courtesy car and free breakfast brought to you by a legion of servants. Sometimes it's fun to act like a king.