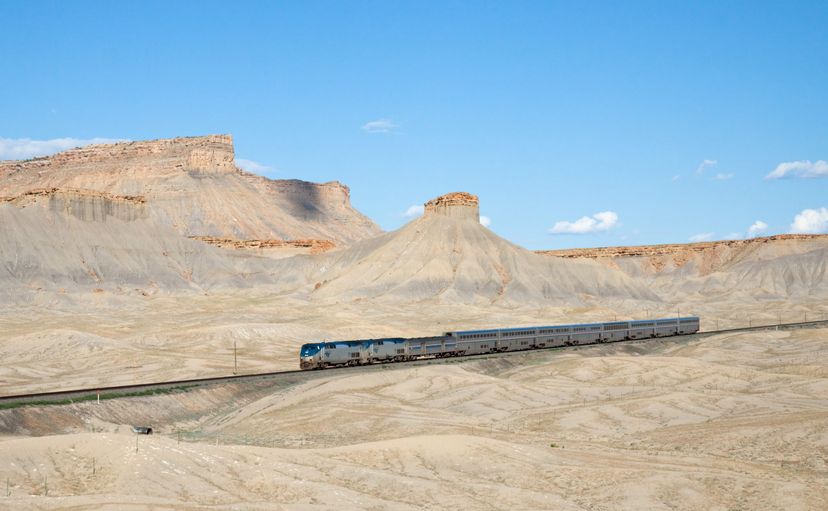 In the past decade more and more people have taken to the skies, leaving train trips a thing of the past, but let us be the first to tell you, they shouldn't be. Exploring a continent by whisking along the rails not only takes us back to the first pioneers of the areas but allows us to rewind, dine and take in amazing scenery. From towering mountains to beautiful seascapes to the changing colors of the leaves; these 10 train trips in North America will change the way you think about travel forever.
10. Coast Starlight -Seattle to Los Angeles
It can be argued that this is one of the most scenic train rides in all of North America and runs all the way along the west coast from Seattle to Los Angeles. It takes about 35 hours and covers over 1,300 miles and is one of the last remaining full-service sleeper trains. What exactly does that mean though? It means a dining car, an observation car with floor-to ceiling windows, a movie theater, and a slew of entertainment options, including complimentary wine tastings and free champagne. The train passes through the rugged Pacific Northwest, the mountains and forests of Northern California and the beautiful central coast. Along with all of this scenery, this train takes passengers through Portland, Sacramento, San Francisco and San Jose. Whether this is just a scenery trip for you, or a full blown railway experience, you will not be disappointed.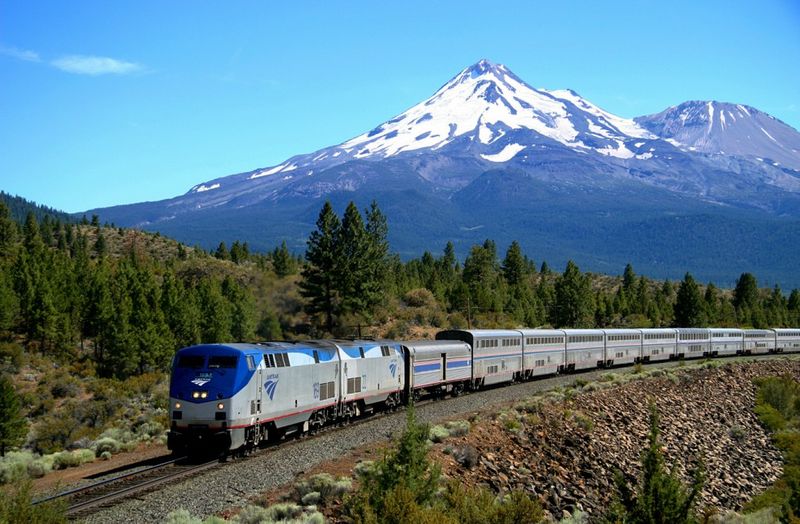 9. Ethan Allen Express -New York City to Rutland, Vermont
In just five hours and thirty minutes you can leave the hustle and bustle of New York behind and escape to the wilderness of Vermont. This Amtrak train travels 241 miles through the Catskills in New York to the Green Mountains in Vermont. Riders can choose to ride in the economy class or for a bit of extra room upgrade their ticket to business class. Depending what time of year you choose to travel depends on what you will see on this train journey. During the fall and early winter, riders are privy to the changing colors of the leaves, while summer brings fields of wildflowers growing on the roadside. There are many stops along the way that offer numerous activities and towns to explore if you don't feel like riding the entire journey. Insiders tip: Make sure to sit on the left side of the train facing the front for the best scenic views!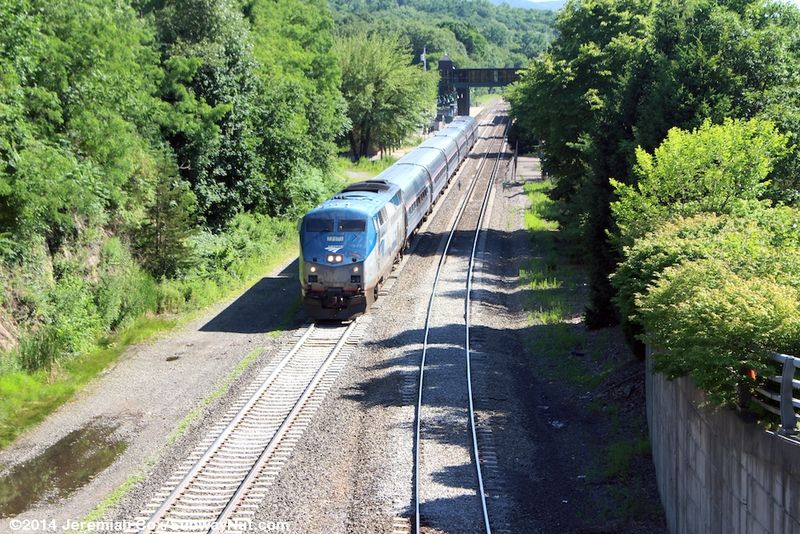 8. Cass Scenic Railroad -Cass, WV to Bald Knob
Step back into a time where steam-driven locomotives were an everyday part of life at Cass Scenic Railroad State Park. The town of Cass remains relatively unchanged from over 100 years ago and is the starting point of your historic train ride. The Shay locomotives complete with passenger cars that were once old logging flat cars are the same locomotives that were used back in the early 1900's. Passengers can choose from a variety of routes but we suggest take the four and a half hour ride to Bald Knob, the third highest point in West Virginia. The steam locomotive will billow black smoke as it pulls you up two switchbacks and offers spectacular views. Make sure to dress warm if you are heading up to Bald Knob as the temperature does drop and check out the landscape at the top, which resembles Canadian wilderness in a lot of way.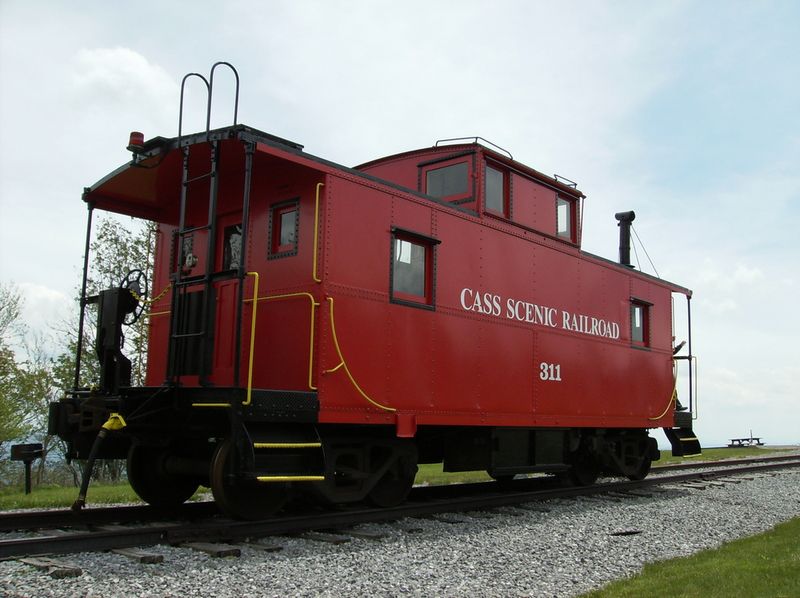 7. Rocky Mountaineer -Vancouver, BC to Calgary, AB
For 25 years the Rocky Mountaineer has been providing breathtaking train trips through British Columbia and Alberta. It would be hard to narrow down one particular route as being better than the rest as they each offer spectacular scenery, the same levels of exceptional service and first-class dining. There are different classes of passenger's cars here but we do suggest splurging for the Gold Leaf package which offers riders 360-degree view of glacier and peaks from domed, double-decked carriages. These train only travel throughout the day and if you are on a multi-day trip, overnights are at hotels. Besides breathtaking mountain views, lakes, streams and waterfalls; riders will want to keep their eyes open for bald eagles and other wildlife that is in abundance. It has been called the ride of a lifetime and it will certainly pay to take this train ride at least once in your life.
6. Great Smoky Mountains Railroad -Bryson City, NC to Nantahala Gorge
This scenic railway journey takes riders over 44 miles through the remote corner of North Carolina, over four and a half hours. Riders will travel with Bluegrass musicians and an occasional Appalachian story while traveling along the Tennessee and Nantahala River. The historic trellis bridge Fontana Trestle takes you across Fontana Lake and into the beautiful Nantahala Gorge. Riders will arrive at the Nantahala Outdoor Center for a one-hour layover where many choose to relax by the river. You have to time this excursion right as this journey only operates March through October. With a choice of first class cabins, family first class, open air gondola, crown class and many others; it is easy to ride this train well within your budget.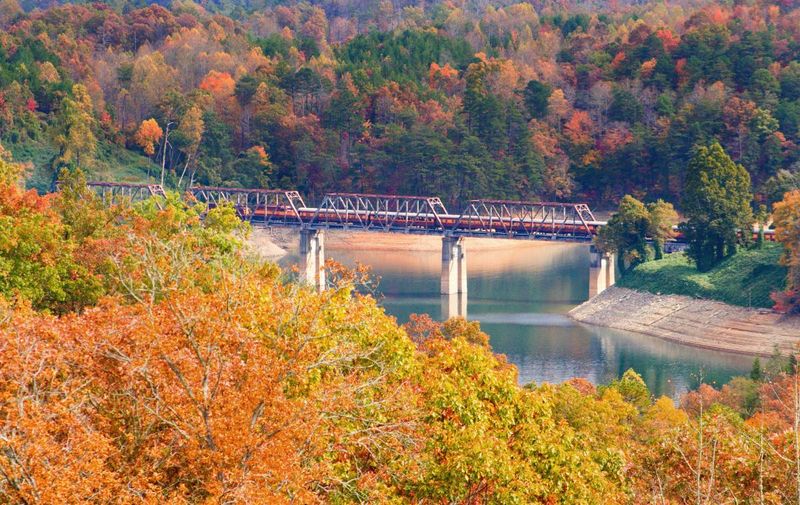 5. Durango and Silverton Narrow Gauge Railroad -Durango to Silverton, Colorado
This train trip is solely meant for sightseeing and tourism and the 3.5 journey will take riders 45 miles from Durango to Silverton, an elevation gain of 3,000 feet. Riders will feel as they have taken a journey back in history when they chug along at a mere 18 miles an hour in the 1880-era passenger cars being pulled by a 1920's steam locomotive. The narrow-gauge railway with tracks just three feet apart is not for the faint of heart but the views are absolutely worth it. Colorado's snow-capped peaks steal the show here in this breathtaking landscape. Choose from four different seating classes or get adventurous and ride up in the open-air gondola. With historic narration from characters, high bridges to cross and a step back in history; this train ride is truly unforgettable.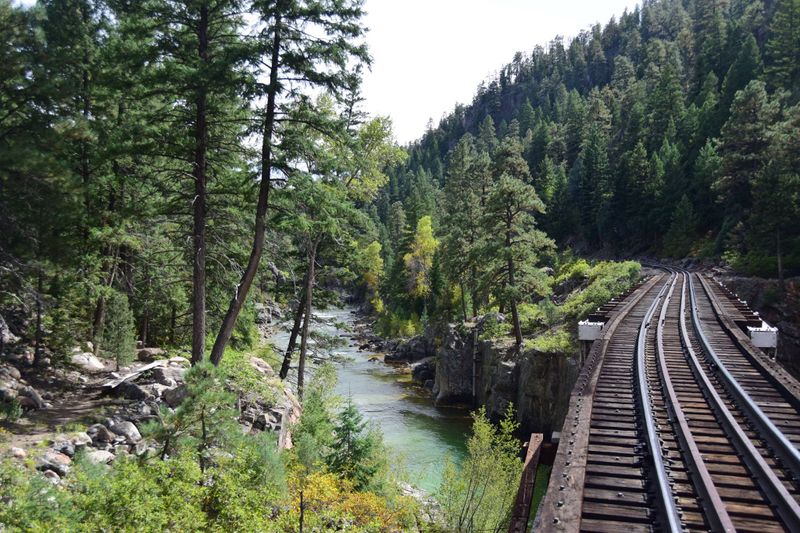 4. Coastal Classic -Anchorage to Seward, Alaska
The Alaska railroad system covers over 500 miles of unforgettable landscape but the 114 miles between Anchorage and Seward are the absolute best. To start the journey the route hugs the coast of the Turnagain Arm and the heads into areas unreachable by car, away from the Seward Highway. Riders should expect to travel through five tunnels, over a river gorge and past an impressive blue glacier. The rugged coastal mountains, forests and glaciers are home to some of the best wildlife that can be seen from a train. Riders will want to keep their eyes peeled for moose, bears, Beluga whales, Dell sheep and bald eagles. This 4 ½ hour journey can be stretched into a few days by staying overnight in Girdwood or Seward and taking advantage of the day trips from those towns. Make sure not to miss out on the sunset over Cook Islet on the way home though.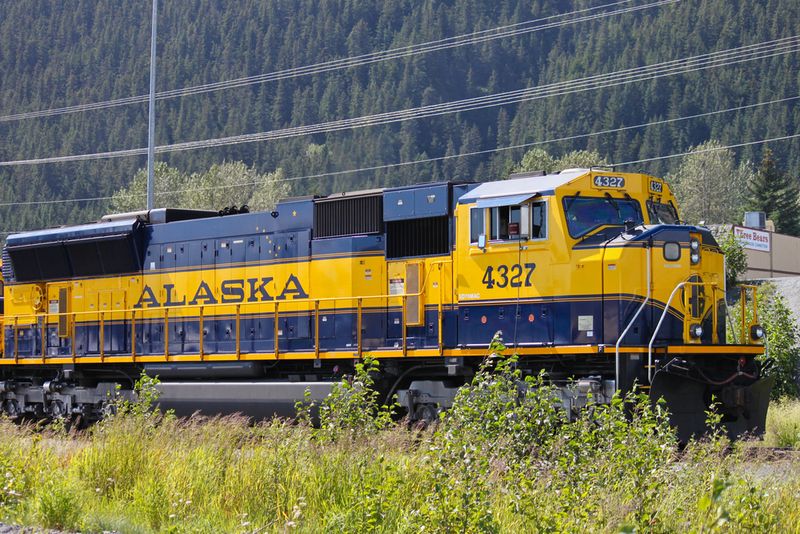 3. California Zephyr -Chicago to Emeryville, California
This epic train ride takes riders through seven states, mimicking a journey that was taken by the pioneers to settle the American West. The stunning Rocky Mountains are just the beginning of what you will see along the route. Other notable scenery includes the Sierra Nevada's, Moffat Tunnel, Truckee River, Donner Lake, San Pablo Bay and the Carquinez Strait. This 3,000 mile four day trek is also a steal of a deal, costing riders just a mere $250 or so. The cars on this route include the observation car, lounge, dining and sleeping cars. We suggest splurging on the sleeper cars and having all your meals included in your price. Although it is not fine dining aboard this track, these down home meals sure hit the spot. This journey has many stops along the way, to get out and stretch your legs, perhaps the most important thing on a journey that can take 4 days.
2. Amtrak Cascades -Eugene, Oregon to Vancouver, BC
If you are looking for a train ride that offers the most variety of scenery that is downright beautiful, look no further than the ride from Oregon to Vancouver on the Amtrak Cascades. This journey takes riders along the coast to discover seascapes, through the mountains with views of Mt. Rainer and Mt. Baker and through rainforests, farms and cloud forests. This is one train ride you will want to pack a pair of binoculars as you can see whales breaching, seals playing, bald eagles flying and an abundance of other wildlife. Free WiFi, plenty of food options, big windows and exceptional service makes this one of the best train rides in all of North America. With a ride time of 11.5 hours, there is no shortage of time to take in all of the beauty that will surround you.
1. Grand Canyon Railway -Williams to Grand Canyon, Arizona
This train ride has been operating on and off since 1901 and takes passengers to the South Rim of the famous Grand Canyon. There are five different classes to choose from when riding this train and as each one get more expensive, the views get better and the luxury services better as well. The trip to the South Rim takes about 2 hours and 15 minutes each way and guests of this ride have the opportunity to spend a good 4 hours at the Canyon exploring before getting back on board. Some of the amenities offered on-board include Western entertainers, snacks, refreshments and big windows. We suggest booking one of the glass observation dome car that offers the best views.