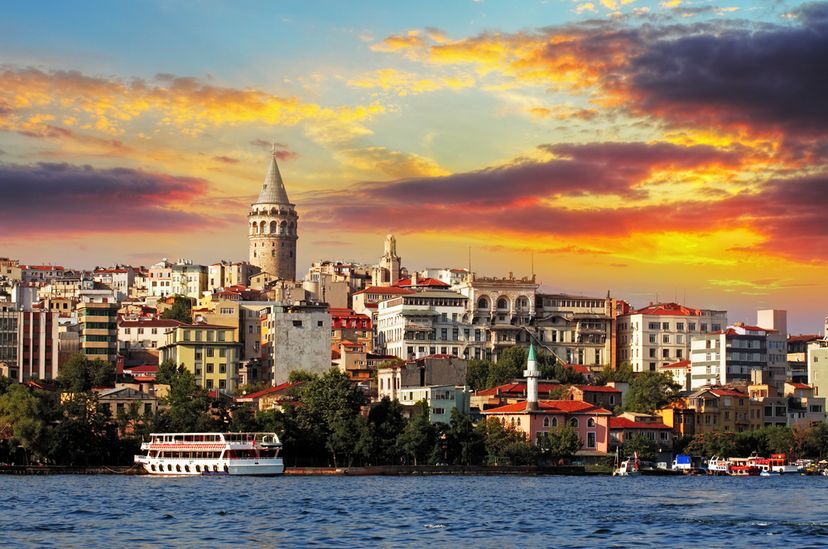 It's little surprise that Europe is full of destination cities. From Rome to Paris to London, people love getting a taste of the "Old World" charm of various capital cities and cultural centers on the continent. But what do you do when you've visited some (or most) of the tried-and-true destinations? You can visit some of the up-and-coming destination cities the continent has to offer. Explore 2015's 10 fastest growing destination cities in Europe—your next escape may be waiting for you on one of these slides!
10. Barcelona, Spain
Whether you consider Barcelona part of Spain or as the capital of an autonomous Catalonia state, the fact that tourism to the city is rapidly growing cannot be disputed. Long an important cultural center in Europe—medieval cathedrals spurred pilgrimage and the kings of Aragon had palaces in Barcelona—the city has been more recently overshadowed by Madrid, Spain's capital. As Spain's second-largest city, however, Barcelona has many sites and attractions—something more than 7.5 million people will experience in 2015 alone. Tourism to the city has grown over 6.5 percent since 2009 and is a major factor in the city's economy. Barcelona's location has also rewarded it with many world-renowned beaches. With eight UNESCO World Heritage sites, many museums and a fantastic climate, it's little wonder Barcelona is receiving so much international attention.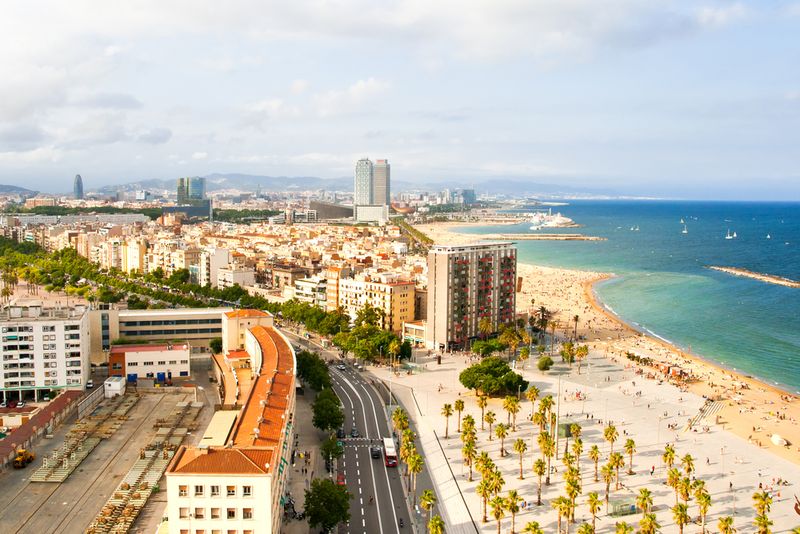 9. Düsseldorf, Germany
Düsseldorf, the capital of the German state of North Rhine-Westphalia, might seem to be an odd destination for tourists, but the city is on track to receive nearly two million foreign overnight visitors in 2015—a growth rate of nearly seven percent since 2009. Düsseldorf has been a major economic hub since at least the 1960s; today, the city is well-known for its fashion and trade shows, which attract many visitors. The city also has a large number of museums, historic buildings and sites and art galleries, which lend credit to the idea that Dusseldorf is an excellent choice for tourists. Nightlife includes the famous Kom(m)ödchen cabaret and the city is home to several internationally known bands, including the avant garde Kraftwerk. The celebration of Karnevel, the "5th season," is one of Düsseldorf's biggest cultural events, and occurs from November until February.
8. Warsaw, Poland
Since the fall of the Berlin Wall almost 30 years ago, tourism to Eastern Europe has been increasing, which means that cities like Warsaw, the capital of Poland, are experiencing year-over-year growth in the number of visitors; Warsaw averaged seven percent growth between 2009 and 2015. While conceptions of places like Warsaw as underdeveloped and poor continue to exist, nearly 1.5 million visitors in 2015 will discover a vibrant (and growing) city with a rich cultural heritage. Warsaw's historic city center was listed as a UNESCO World Heritage site in 1980, and almost one-quarter of the city's parks and gardens, meaning that there's ample greenspace in this urban location. Warsaw has many museums, although collections suffered heavy losses during World War II; nonetheless, museums like the Museum of Posters—the first and largest museum collection of posters in the world—continue to have internationally renowned collections.
7. Budapest, Hungary
Another city that's benefited from increased tourism post-1989, Budapest is the capital city of Hungary and home to some 1.74 million inhabitants. Since 2009, tourism to the city has increased nearly 7.5 percent, and over three million people are expected to visit in 2015—and with good reason. Budapest is frequently cited as one of Europe's most beautiful cities, ranking alongside Prague. Although many of the buildings were gutted by the communist government after 1949, restoration work was undertaken more recently and sites, such as Buda castle have been added to the UNESCO World Heritage list. Budapest's long history has resulted in a mix of almost every conceivable architectural style, from ancient Roman to the ultra-modern. Famous buildings include the Hungarian Parliament and the State Opera House, as well as many churches and basilicas.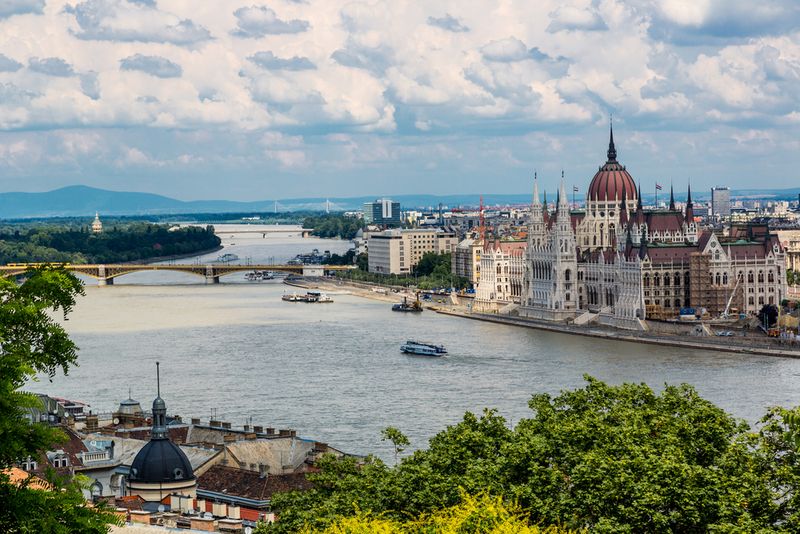 6. Bucharest, Romania
The tourism industry in Romania is still relatively small, as exemplified in the capital city, Bucharest, being expected to receive just slightly over one million foreign tourists in 2015. Growth, on the other hand, has been by leaps and bounds: the number of visitors has grown almost eight percent between 2009 and 2015, making Bucharest one of the fastest growing destinations in Europe. While Romania may seem to be off the beaten path for many, the capital's charms are many: The National Parliament, the seat of the Romanian government, is the largest parliament building in the world and the former royal palace now serves as the National Museum of Art. The city is also known internationally for its music scene and nightlife, and is home to some of Europe's best electronic dance music nightclubs, including Kristal Glam Club and Studio Martin.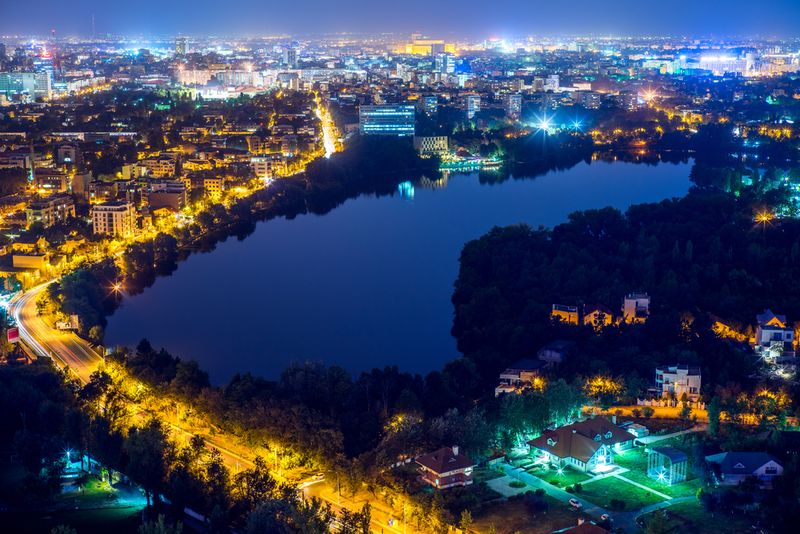 5. Berlin, Germany
As the capital city of a reunified Germany since 1990, you'd expect Berlin to receive a lot of international tourists—and it does; the city is on track to welcome just over 4.5 million international visitors in 2015, a growth rate of eight percent since 2009. Berlin, much like other cities on the eastern side of the Iron Curtain, benefited from the fall of the Eastern Bloc in 1989 and has witnessed a revival of tourism, both domestically and internationally, since then. It's obvious why: the city has long been a central location in German territory. The result is that Berlin boasts a wealth of historical sites and significant cultural importance in the form of everything from museums to monuments, art galleries to theater performances. Although much of Berlin was devastated by World War II bombing campaigns, many monuments have been restored, such as Schloss Charlottenburg, the largest castle in Berlin.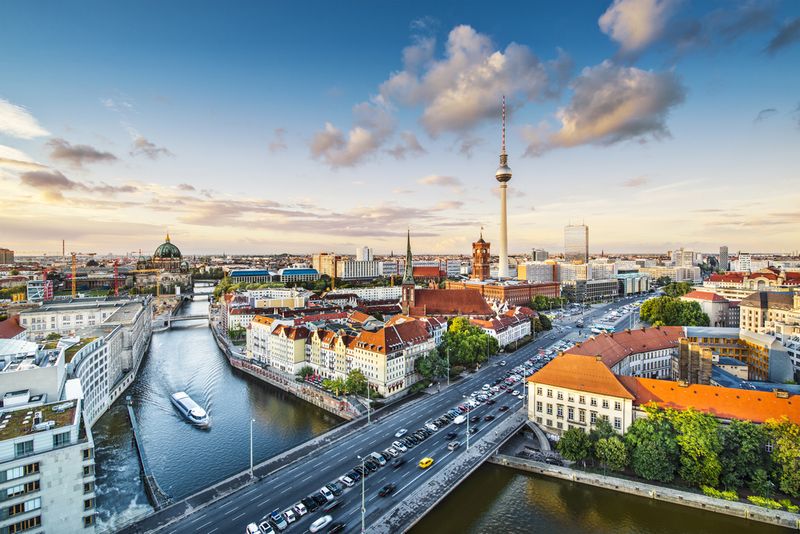 4. Lisbon, Portugal
Portugal and its capital city, Lisbon, are often overlooked by travelers to Europe; with major centers like Paris, Rome and Madrid close by, Lisbon tends to get bypassed in favor of cities that are considered more "iconic". Nevertheless, tourism to Lisbon has been increasing—the number of visitors grew 8.3 percent between 2009 and 2015, with over 3.5 million foreign tourists expected to visit the city in 2015. Lisbon is one of the oldest cities in the world, predating even Rome by centuries. For that reason, Lisbon is famed for its especially rich architectural history. The Belem Tower, constructed in the 16th century, is one of the best-known monuments in the city. The city is also the birthplace of Portuguese pavement, which creates mosaic patterns through the use of stone; this unique form of art can be seen throughout Lisbon's city streets.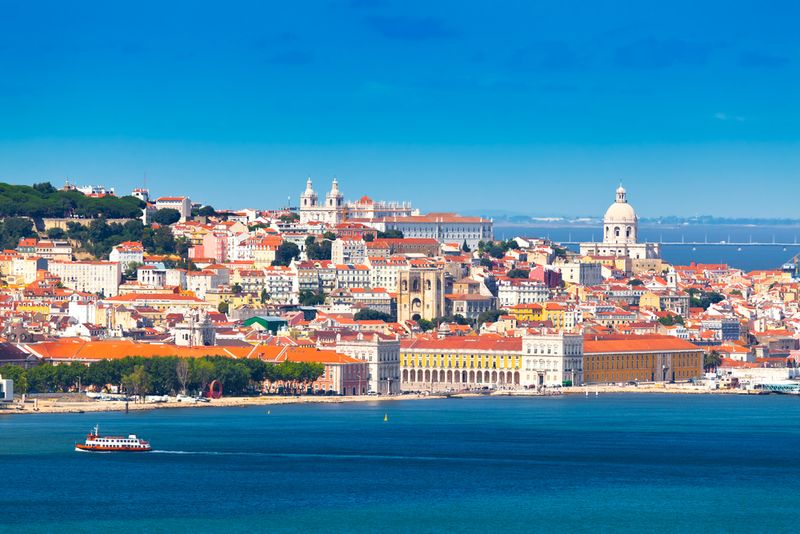 3. Copenhagen, Denmark
Denmark's capital city is expected to receive just over 1.5 million foreign visitors in 2015, but tourism has grown at almost 8.5 percent since 2009. The city, located on the Øresund Strait between Denmark and Sweden, has served as the Scandinavian country's capital since the 15th century. Although Northern Europe may not be the first place you think of when planning a beach vacation, the city's geography gives it many notable beaches. Landmarks include the Tivoli Gardens, the Christiansborg castle and the Little Mermaid Statue—the city was home to fairy tale writer Hans Christian Anderson. Copenhagen's skyline is generally horizontal, broken only by church spires, giving it the nickname "City of Spires". There are many parks and open spaces in the city as well. The restaurant Noma has been named as the best in the world by Restaurant magazine in four of the last five years.
2. Hamburg, Germany
While Hamburg is projected to receive just 1.32 million foreign tourists in 2015—less than many of the other cities on this list—growth of tourism to the unassuming Germany city has been well over 8.5 percent since 2009. Founded as part of the Hanseatic League of merchants, Hamburg has long had economic importance in Europe and remains one of the most affluent cities on the continent. Tourism is a major part of the city's economy, although until recently, most visitors have been Germans. A typical city tour would include a visit to the old warehouse district and at least one of the city's harbors, as well as a stop at city hall and St. Michaelis church. Reeperbahn is Europe's largest red light district, while the Schanze neighborhood is noted for its numerous street cafes and laidback atmosphere.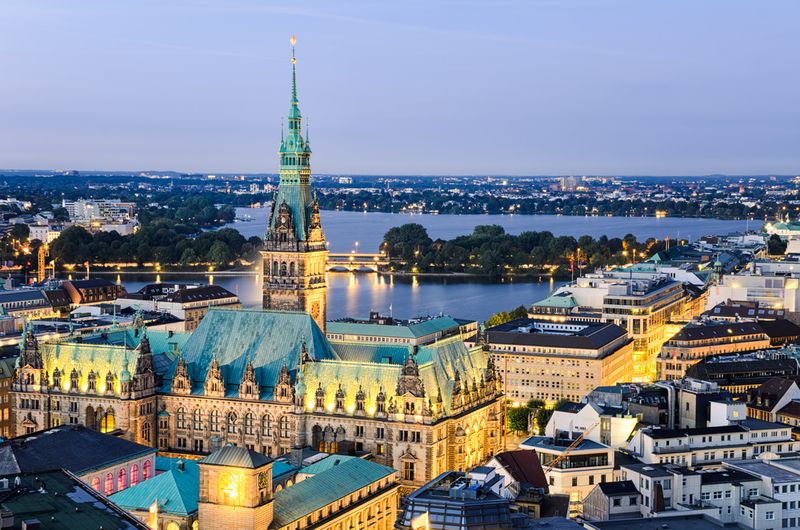 1. Istanbul, Turkey
With over 12.5 million foreign tourists projected to visit in 2015, representing over 10 percent growth in visitor numbers since 2009, Istanbul is the fastest growing destination in Europe. Few would question why people want to visit the city: located along the Bosphorus, the city has been an important center of European civilization since the time of the ancient Greeks. The center of the Byzantine empire after the fall of Rome and then the center of the Ottoman empire until the early 20th century, Istanbul has a long and illustrious history—and one of Europe's most multicultural, thanks to its unique positioning on the edge of both Europe and Asia. It was named a European Capital of Culture in 2012 and is the largest city in Turkey. The city boasts mosques and churches, bazaars and malls and a treasure trove of other attractions.