With travel for a variety of reasons—business, pleasure and everything in between—on a seemingly ever-upward trend, it's little wonder that people (and especially experienced travelers) would begin to seek out new places to explore. While there are some places that will always top bucket lists as must-see locales, 2015 has witnessed some destination cities become increasingly popular with travelers of all stripes. Here are 10 of the fastest-growing destination cities around the globe according to a recent MasterCard Global Destination Cities Index report, each vying for the chance to be your next vacation destination.
10. Ho Chi Minh City, Vietnam
The capital of Vietnam is experiencing a resurgence in tourism. In recent years, Ho Chi Minh City has become increasingly popular, witnessing an almost 13% growth in the number of tourists since 2009 after long languishing behind other Asian destinations, in part due to the legacy of war and communist dictatorship. Formerly known as Saigon, today's Ho Chi Minh City is a vibrant, flourishing city that serves as the cultural capital of this oft-overlooked Southeast Asian nation. Without a doubt, some of the increase has been brought about by travelers with Vietnamese roots returning to Vietnamese soil, but it seems as though other travelers are also "discovering" Vietnam's capital as a destination of international renown. Highlights include the Reunification Palace, the Municipal Theatre and Notre-Dame Cathedral, as well as many museums, a zoo and a botanical garden.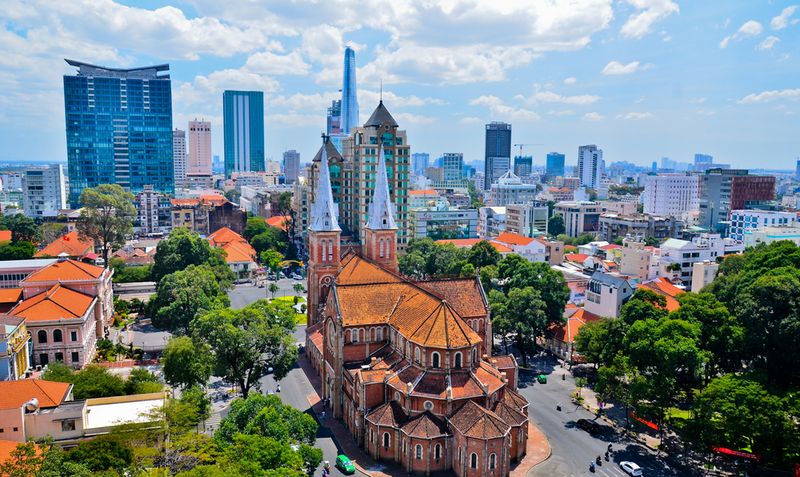 9. Lima, Peru
Although Lima is the capital—and largest—city of Peru, it has long been overshadowed by Cusco and the ancient Incan ruins of Machu Picchu. Lima, nonetheless, has a developed tourist industry, as it is a major point of entry to the country. Between 2009 and 2015, tourism grew by almost 14%—and for good reason. The city boasts well-preserved colonial buildings in a variety of styles, from Spanish Baroque to Art Nouveau, and a number of parks. The city is known for its greenspace, and is home to the largest fountain complex in the world, the Magical Circuit of Water. Lima is also home to several performing arts troupes, and hosts many festivals and concerts during the summer months. The city's beaches are also popular attractions, as is the food—Lima has been called the "Gastronomical Capital of the Americas" for its unique blend of global cuisine.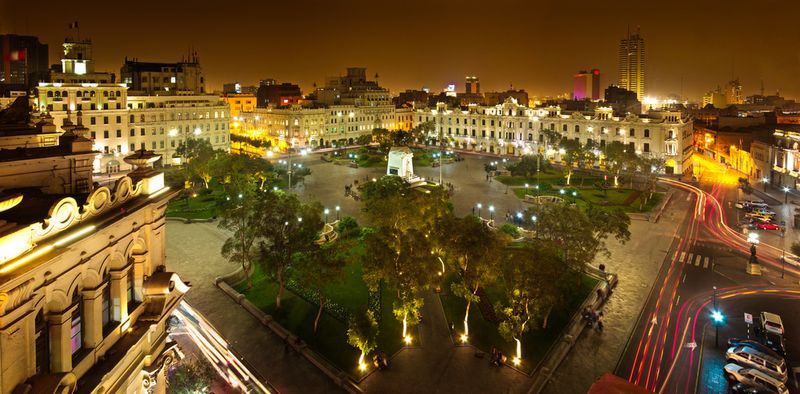 8. Tokyo, Japan
Japan's capital city has always had some allure as a tourist destination, but tourism has recently taken off, growing slightly over 14.5% between 2009 and 2015. Tourism is likely to continue to increase over the next few years as the city ramps up for the 2020 Summer Olympics. Tokyo has many other attractions; it is famous for its electronics district, its shopping districts and its nightlife, to name but a few of the reasons people feel compelled to visit this metropolis. Tokyo is also a central place in Japanese culture and history, and features many monuments and museums. Tokyo is home to the world's largest fish market, as well as the Japanese emperor and his family. With Mount Fuji forming a spectacular backdrop to urban sprawl, Tokyo is also renowned for its stunning cityscapes, making it one of those destinations that "has it all."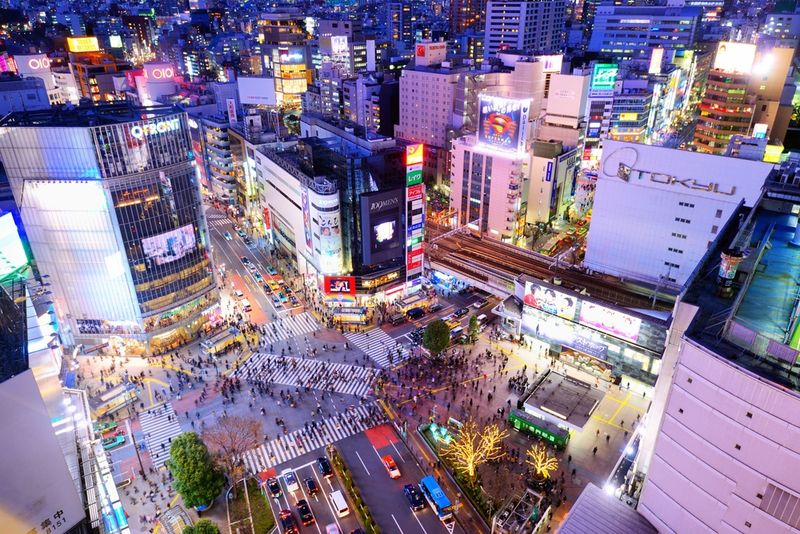 7. Taipei, Tiaiwan
The capital of the nation of Taiwan has long been overlooked in favor of other tourist meccas in Southeast Asia—Tokyo, Beijing, Shanghai and Hong Kong have traditionally been destinations for those traveling for business or pleasure. Taipei has emerged from the background, however, to become the 15th most visited city in 2013, and tourism continues to grow; the industry recorded a leap of almost 15% between 2009 and 2015. As the center of Taiwan, Taipei is involved in most major high-tech industries in the country, and is an important hub of economic, political and cultural activity. Taipei boasts many architectural and cultural landmarks, including museums, temples and the Chiang Kai-shek Memorial Hall. Its nearby hot springs are world-renowned. Taipei also hosts many major festivals, such as the Lantern Festival during New Year's celebrations, a Dragon Boat Festival and the Moon Festival in mid-autumn.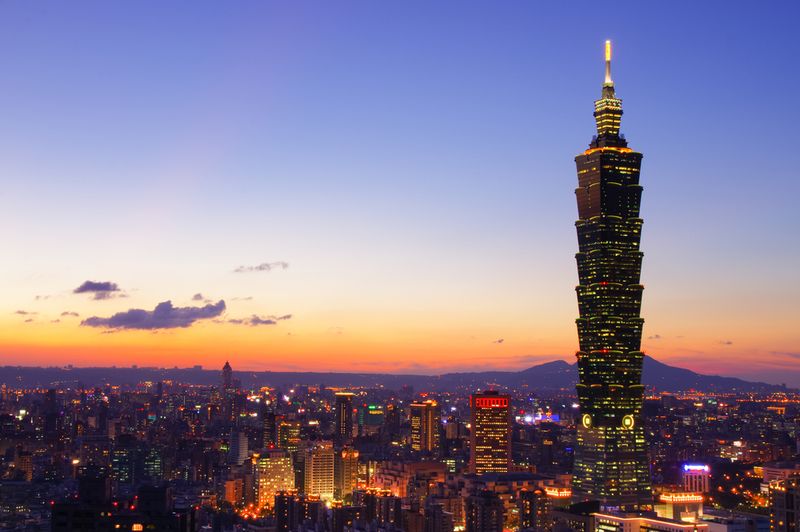 6. Xi'An, China
Sometimes known as Xi'an, and formerly written as "Sian," this city is one of China's oldest and functions as the capital of Shaanxi province, in the northwest. In 2012, it was named as 1 of 13 emerging megapolises in China. While tourism is still dwarfed by other sectors of the city's economy, the industry grew 16.2% over the 2009–2015 period, and that trend is likely to remain strong as the city continues to grow. While most people visit Xi'An between May and August, the autmn months are actually considered the best time of year to visit. As one of the oldest cities in China, Xi'An is home to many historical sites, including many temples and pagodas, as well as a Ming dynasty city wall. Perhaps Xi'An's most famous attraction is the tomb of Qin Shi Huang and the world-renowned terra cotta army.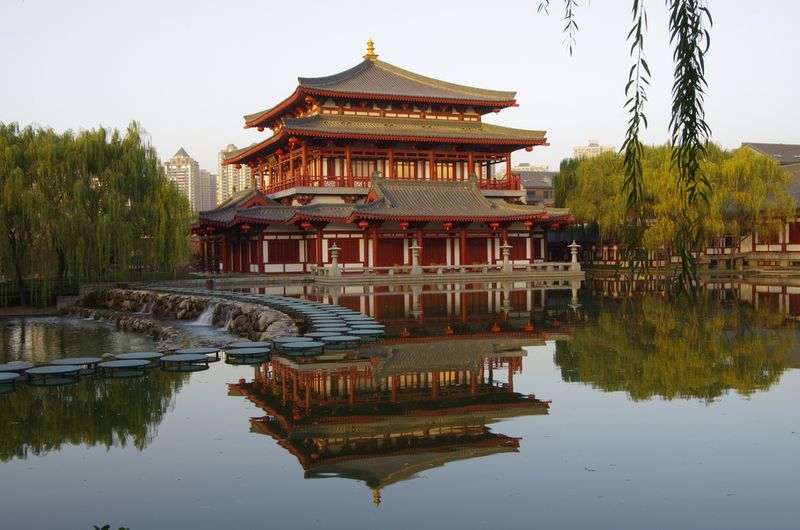 5. Riyadh, Saudi Arabia
Riyadh has unassumingly become a top destination for travelers, with the number of annual visitors to the city jumping 18% between 2009 and 2015. Riyadh, which means "the Gardens" in Arabic, is Saudi Arabia's capital and largest city, home to some 5.7 million people. Long an important center for the country, Riyadh and its surrounding districts contain many examples of vernacular architecture, as well as several historic village sites. The best-known monument is the Masmak Fortress, a clay-and-brick construction dating to 1865, located in the commercial center of the old city. The city is also a center of modern architecture, including the first skyscraper in Saudi Arabia, the Al Faisaliyah Center. The city also has several museums and sports venues. Soccer is the most popular sport in the city, as evidenced by the city's 4 major clubs.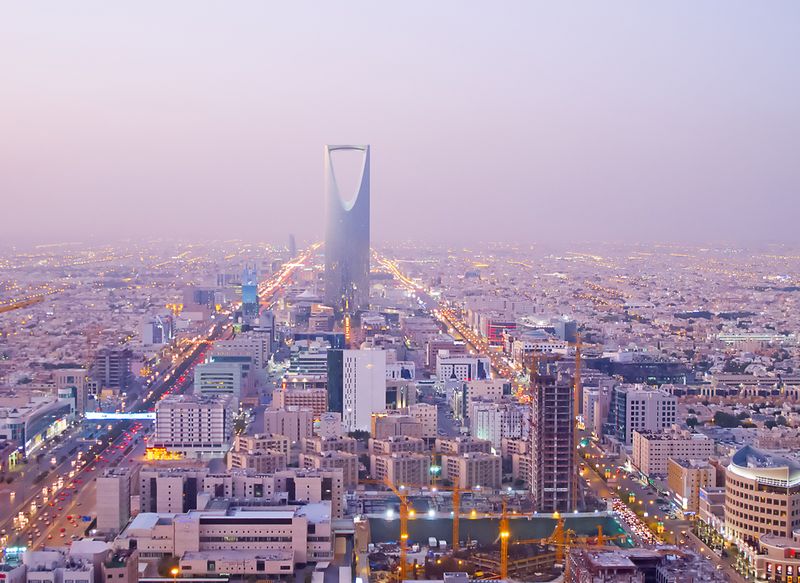 4. Osaka, Japan
Perhaps less well-known than Tokyo, the Japanese city of Osaka has become a popular destination for travelers. Osaka is Japan's second-largest city, with nearly 19 million inhabitants, and, in addition to being a major economic hub, is also known as Japan's "kitchen" owing to its role in rice growing and trade, as well as its regional cuisine. The city has long been important, even being declared the capital during the Japanese feudal period. The city underwent rapid industrialization in the 19th century. A consequence is that Osaka has many historic buildings and monuments, such as Osaka castle, with some dating back several centuries. The area also has a rich cultural history, particularly focused on performing arts; kabuki theater in particular is popular. It's little wonder that travel to Osaka grew by nearly 20% between 2009 and 2015.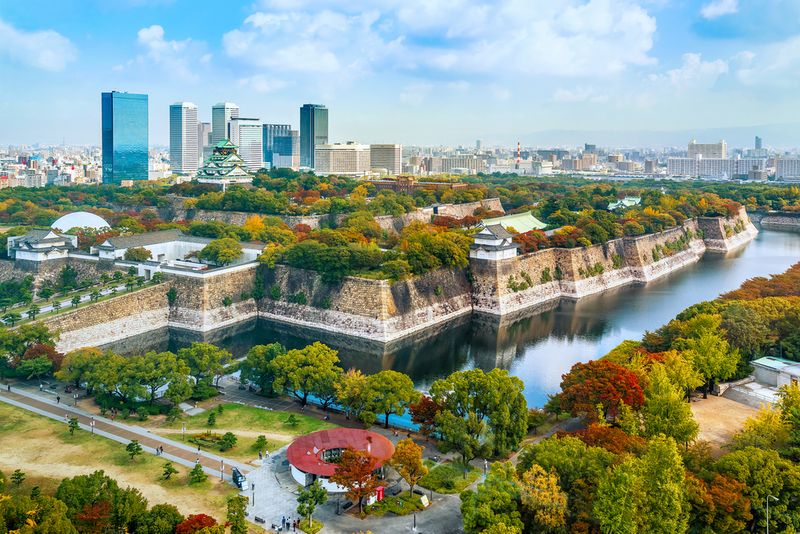 3. Abu Dhabi, United Arab Emirates
The UAE's capital registered 20.4% growth in the number of visitors from 2009 until the present. While business travel has undoubtedly played a part in growing numbers of travelers to the city—especially as the economy continues to diversify—tourism has also been a driving force behind this growth. The UAE has one of the highest per capita GDP's in the world, and Abu Dhabi has earned a reputation for being something of a "rich person's" playground. This is reflected in everything from luxury shopping centers to 5-star hotels and some of the world's most innovative—and expensive—architecture. The Sheikh Zayed Mosque is but one example of the city's architectural heritage. While the city has often been overshadowed by nearby Dubai, which has also emerged as a global city with economic clout, Abu Dhabi is likely to continue to attract more and more visitors.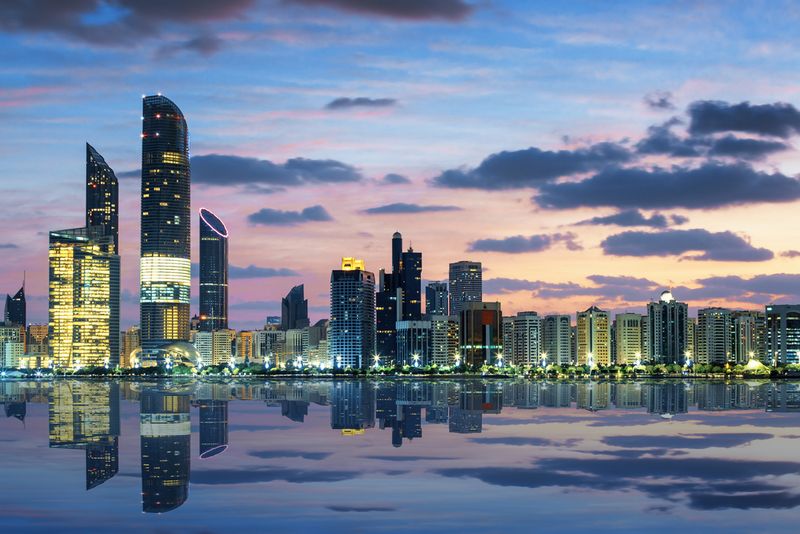 2. Chengdu, China
Travel to Chengdu grew at more than 20.5% over the 2009–2015 period, something that's reflected by Chengdu's airport being 1 of the 40 most busy airports in the world and the city's train station being 1 of the 6 largest in China. Situated on the fertile Chengdu plain, the city has long been an important one, and has many historical buildings, including shrines and temples. The city is a bastion of traditional Chinese culture, from mahjong to teahouses. Chengdu is also home to some ancient ruins and at least 3 well-preserved historic towns. Perhaps Chengdu's biggest draw, however, is that it is home to almost 80% of the world's remaining giant panda population. Also nearby is Mount Qingcheng, an important Taoist center. Nature, culture, history—Chengdu has it all, so it's easy to see why more and more people are making a stop in this city.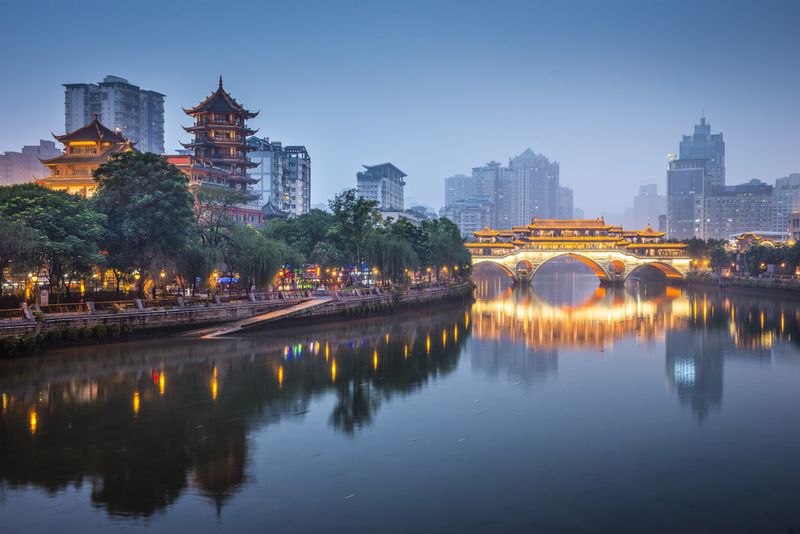 1. Colombo, Sri Lanka
The former capital of Sri Lanka has been getting some serious attention from travelers in the last few years, with the number of visitors growing just over 21% from 2009 to 2015. Colombo is the largest city on the island nation, and has a distinctive mix of multiple ethnicities, which reflects the city's long history and its importance. Gangaramaya Temple, one of the most important temples in the city, sums up Colombo's multicultural feel perfectly with its mix of Sri Lankan, Thai, Chinese and Indian architecture. The city also has urban parks, such as Viharamahadevi Park, and a strip of greenspace called Galle Face Green. The city has a large harbor on the Indian Ocean and the 160-acre Beira Lake is located at the heart of the city. In other parts of the city, the legacy of Dutch and British domination remains in the form of colonial-era buildings.