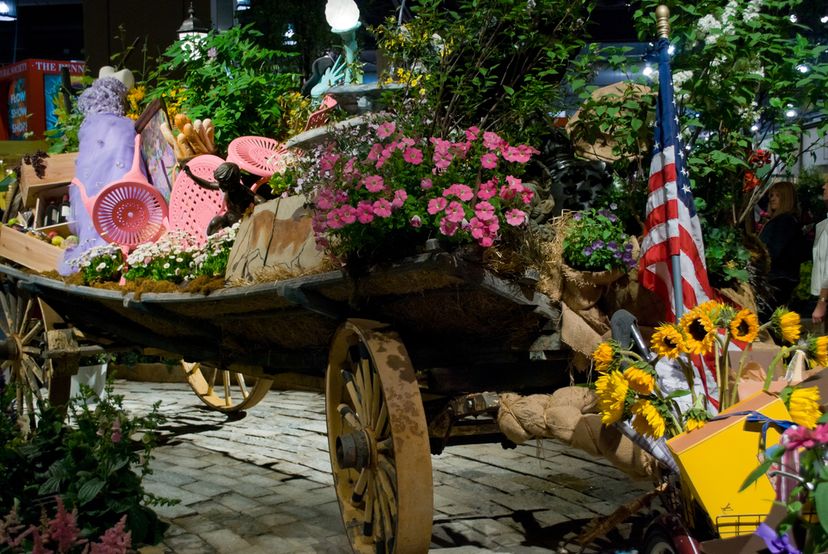 Nothing says spring better than brightly colored flowers, elaborate gardens and one-of-a-kind landscapes. What better place to find all of these things than one of the 10 most amazing flower shows around the world. From the West Coast of the USA to Hong Kong to Australia; these shows and festivals offer more than just flowers to gaze at. Breathtaking floral displays, intricately designed gardens and fun for the whole family await all visitors. Throw in a few A-list celebrities and you will be thinking twice about calling these shows boring. Discover what makes these 10 shows the best of the best in flowers and more around the world.
10. Canada Blooms, Toronto
The largest flower show in the country attracts about 200,000 people each year. This 10 day festival focuses on enhancing and promoting the awareness of horticulture by featuring the best designs, products, and services of amateur and professional participants. In English, this means that visitors will take in elaborate floral arrangements, stunning displays and gardens that will knock your socks off. Each year a different theme is put forth and participants are encouraged to show their creativity. Not just anyone can enter this show though, contenders must put in an entry months beforehand. This show is dedicated to displaying the best Canadian gardening and design, and even though it has only been around since 1997, this show is truly one of the best in the world.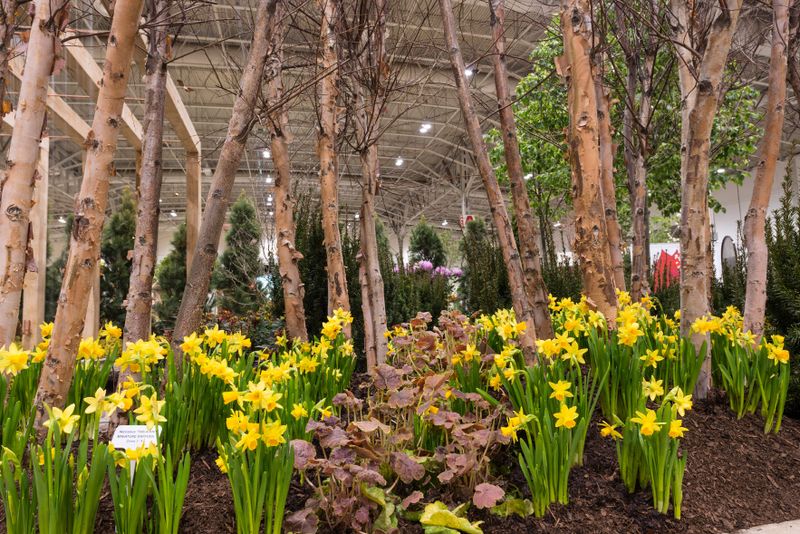 9. San Francisco Flower and Garden Show, California
This flower and garden show has been running since 1985 and every year it keeps getting better. Northern California is known to focus much of its attention on sustainable and green practices and this show is no different. Along with full-sized designer showcase gardens and hundreds of floral displays there is a full range of free seminars, exhibits and demonstrations. There is a big focus on recycling and organic practices at this show in recent years and experts are always on hand to lend out tips and advice. This show also offers something for the kids, a special pollinator pavilion where kids can learn firsthand how to make a bee hotel, create gardens for butterflies and read all about insects. This west coast show is truly the whole package and be prepared not to leave empty handed.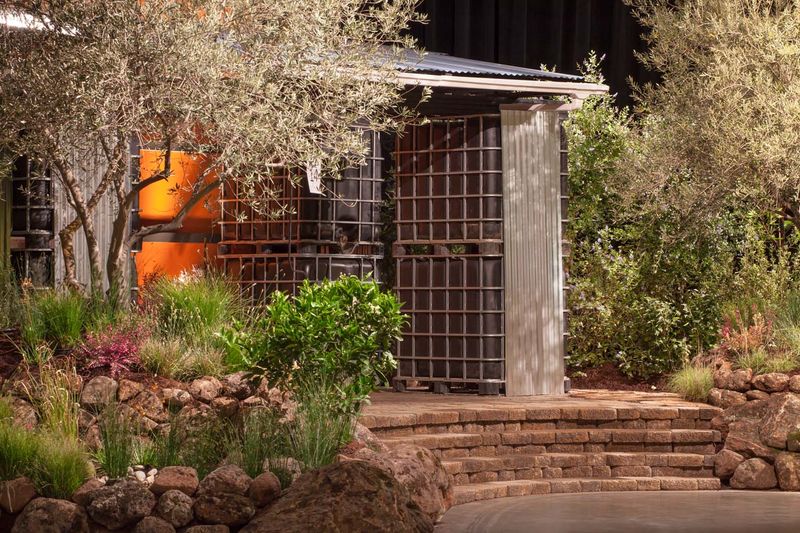 8. Melbourne International Flower and Garden Show, Australia
Since 1995 the Melbourne International Flower and Garden Show has been the largest and most impressive of its kind in the Southern hemisphere. It is in all honesty a celebration of the Australian lifestyle and landscape and features the best in landscape and floral talent in the country. To make this show even more unique, it is held within the UNESCO world heritage Royal Exhibition Building and surrounding Carlton Gardens. While visitors will be treated to exceptional displays, arrangements and exhibits, they will also take part in many free interactive activities. Free floral design workshops and live student design competitions are favorites of the crowd. The wee ones will want to head to the Disney Fairies & Pirates Children's Garden where they can hunt for treasure and explore the fairy gardens, as well as get their face painted.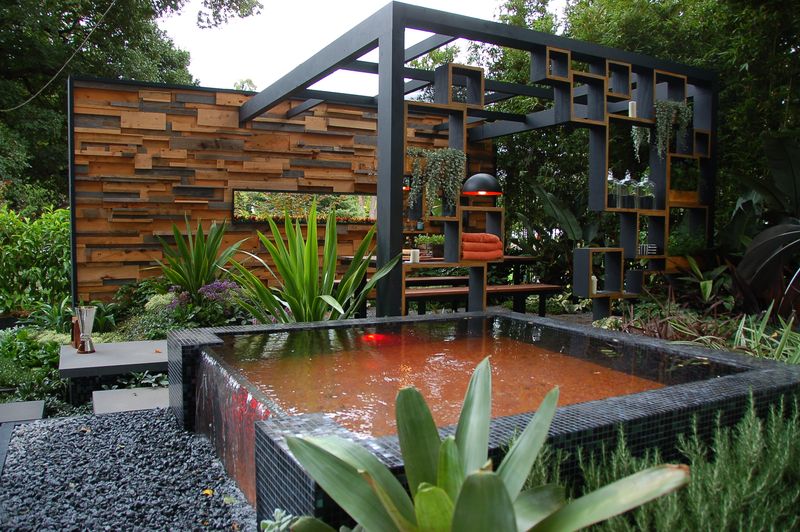 7. The Hong Kong Flower Expo, Hong Kong
This 10 day long festival is known to draw almost half a million visitors yearly with its dazzling landscape displays, unusual plants and cultural events. Every year this show sets out a theme and invites countries from around the world to participate as their focus is on instilling a love of horticulture across the globe. A series of activities is held throughout this expo including floral art demonstrations, plant-care clinics, guided walks and other 'green' activities. There is no shortage of kid's activities here with magic shows, face painting, bouncy castles and more. Music performances, marching bands, cooking demonstrations and fashion shows make this more than just a flower show. But the real treat is the number of breathtaking displays of flowers and plants from around the world.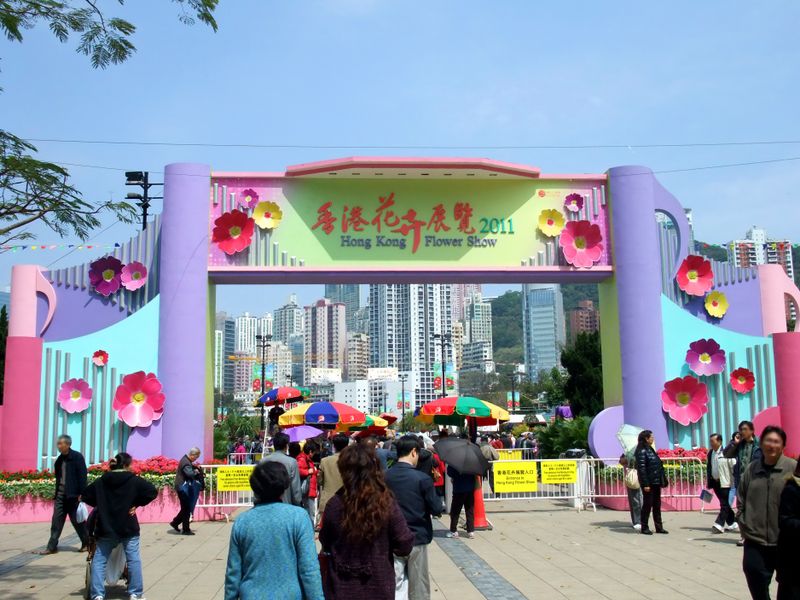 6. RHS Hampton Court Palace Flower Show, England
This show has been in place since 1990 and continues to attract visitors from all over the world, and has often been hailed as one of the world's largest flower shows. The show picks a different theme each year and encourages designers to produce gardens from the outrageous to the accessible. Besides the stunning garden displays, visitors are treated to exceptional floral arrangements, stalls to pick up any gardening material one needs, competitions and delicious cuisine. This flower show is also well known for its festival of roses that takes place at the show every year. A rose of the year is unveiled annually from a long list of competitors. This show focuses on sharing the best in gardening and encouraging visitors to become gardeners themselves.

5. Epcot International Flower and Garden Festival, Florida
This annual show is one that genuinely caters to the entire family and nowhere else in the world offers as much interaction for the little ones. Fanciful topiaries of Disney characters make up the bulk of the exhibits here at Epcot and both parents and kids will delight seeing their favorite character covered in flowers. Experts are on hand to teach parents more about design and send them home with tips and tricks for their own gardens. The themed flower and display gardens are simply beautiful to admire while the kids are busy in the interactive play areas. Nightly concerts are also a big part of this festival and if you are planning to head to Epcot it is worth going when the annual International Flower and Garden show takes place.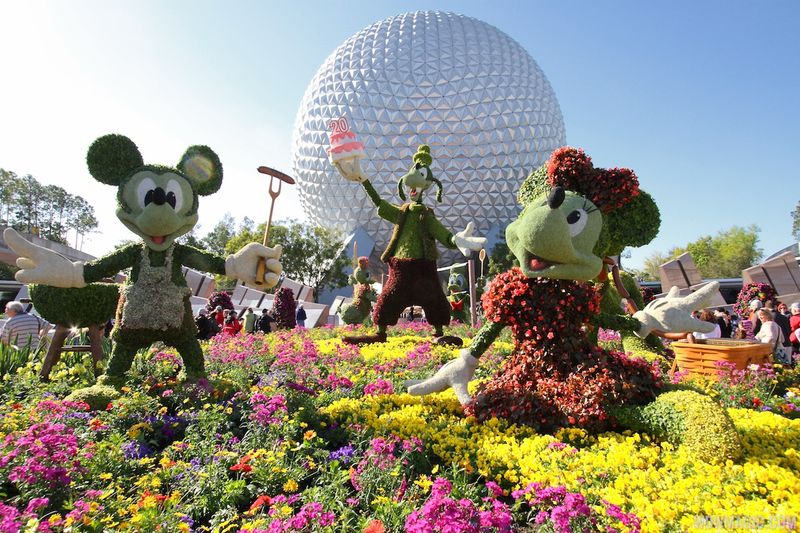 4. Philadelphia Flower Show, Philadelphia
Hailed as the world's longest-running and largest indoor Flower Show, the Philadelphia Flower Show does not disappoint. Visitors will find elaborate large-scale gardens, extreme floral arrangements and sophisticated landscapes. Designers find inspiration from the official theme that changes every year and create truly stunning masterpieces that can be viewed under one roof. Experts are on hand to lead gardening workshops and participate in seminars throughout the week. Culinary demonstrations and live entertainment are all a part of this flower show. Kids are more than welcome here and love to take part in the butterfly experience or hang out in the kid's only zone. This flower show is also a shopper's paradise and visitors will want to visit the official flower shop as well as the marketplace.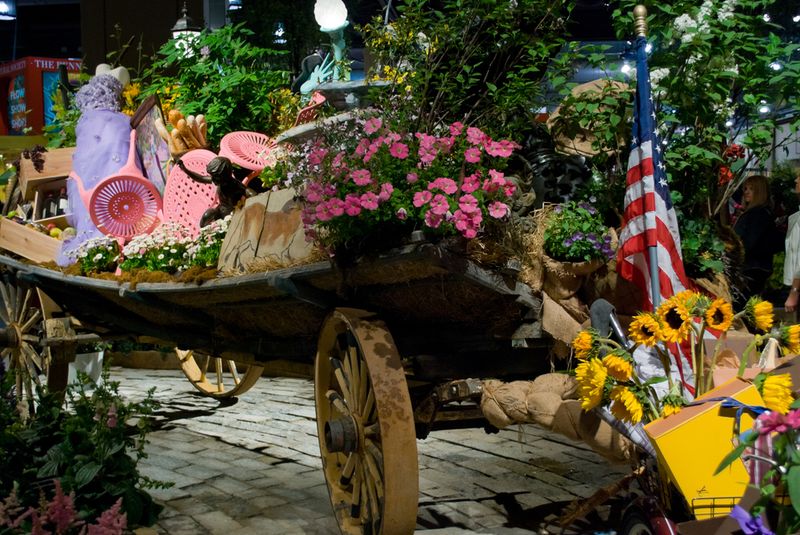 3. Singapore Garden Festival, Singapore
This festival draws about 300,000 visitors annually who come to discover over 250,000 plants, exquisite gardens and unusual landscapes. This festival is only held every other year and is one of the only shows that feature the world's top award-winning garden and floral designers in one place. The show is held inside or out, depending on the year and is known for its international inclusion. Highlights of the show typically include fantasy gardens, floral masterpieces, the orchid show and a special section on balcony gardening. Throughout the festival visitors are treated to talks, demonstrations and exhibits that cater to both the beginner and expert gardener. You won't leave empty handed from this show as the vibrant marketplace offers everything from plants to landscaping supplies to arts and crafts.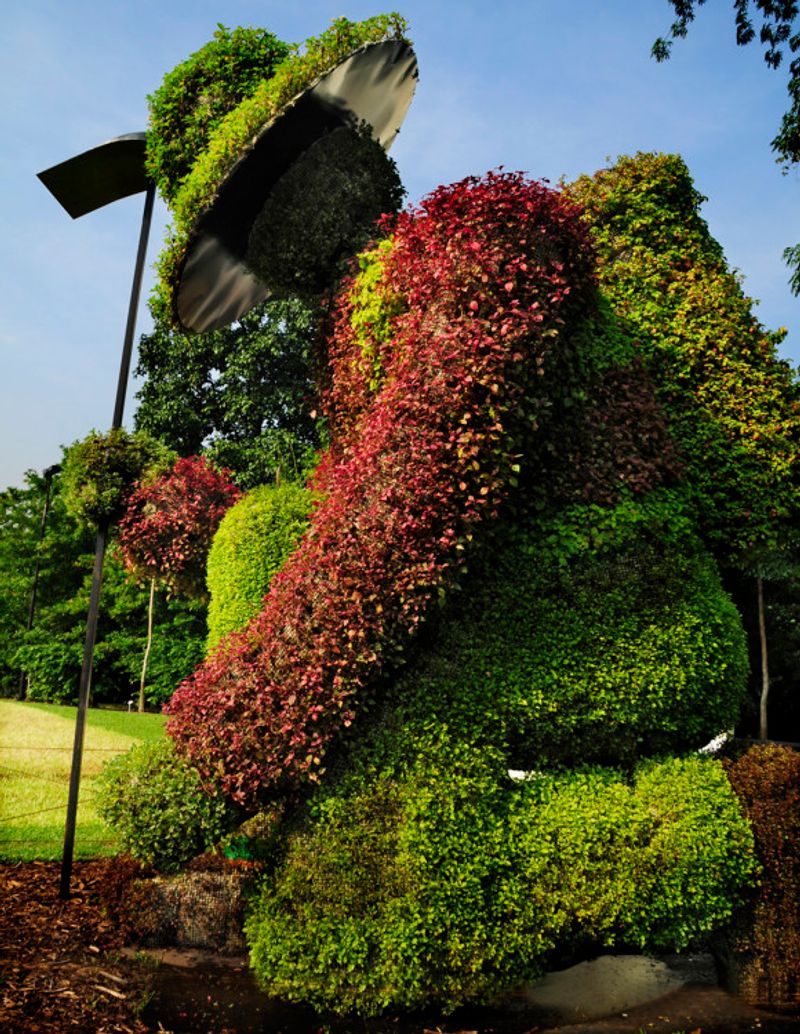 2. The Portland Rose Festival, Oregon
Although this festival is more than just a flower show it does hold the title of having the largest and longest-running rose show in the nation. Here is where visitors will find over 4,000 rose blooms from participants across the Pacific Northwest. What makes this flower show unique from others is that entry is open to anyone and the only flower allowed into the competition is roses. All types of flowers are encouraged elsewhere in this festival though including the Grand Floral Parade which features floats made entirely of flowers. This festival even crowns a queen! Other activities range from races to fireworks to concerts to rides. One thing's for sure at this festival, if you are the only member of the family interested in flowers there are still plenty of great things to do for the rest of them.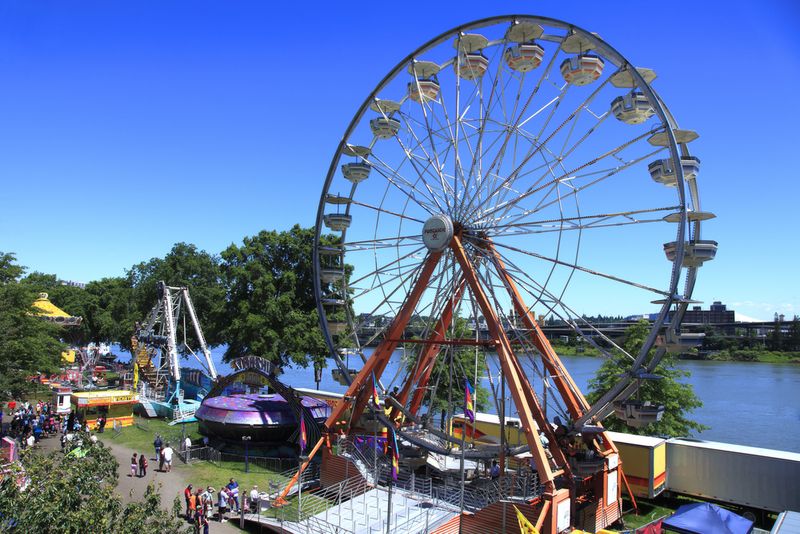 1. Chelsea Flower Show, England
This prestigious event that is often associated with the Royal Family is truly one of the most amazing flower shows in the world. The British have been blessed with a climate that allows for them to grow the most finicky of flowers and they love to show them off at the Chelsea Flower Show. There are only 157,000 visitors that attend this show each year, a policy that was put in place in 1988 due to the capacity of the grounds. Tickets must be purchased in advance and the show sells out every year. So what makes this show so spectacular? Breathtaking exotic exhibits, dramatic blooms, innovative new designs, and plenty of gardening inspiration are just a slice of what this show offers. Add that to the number of A-list celebrities who make an appearance and it's easy to understand why it's the number one most amazing flower show in the world.