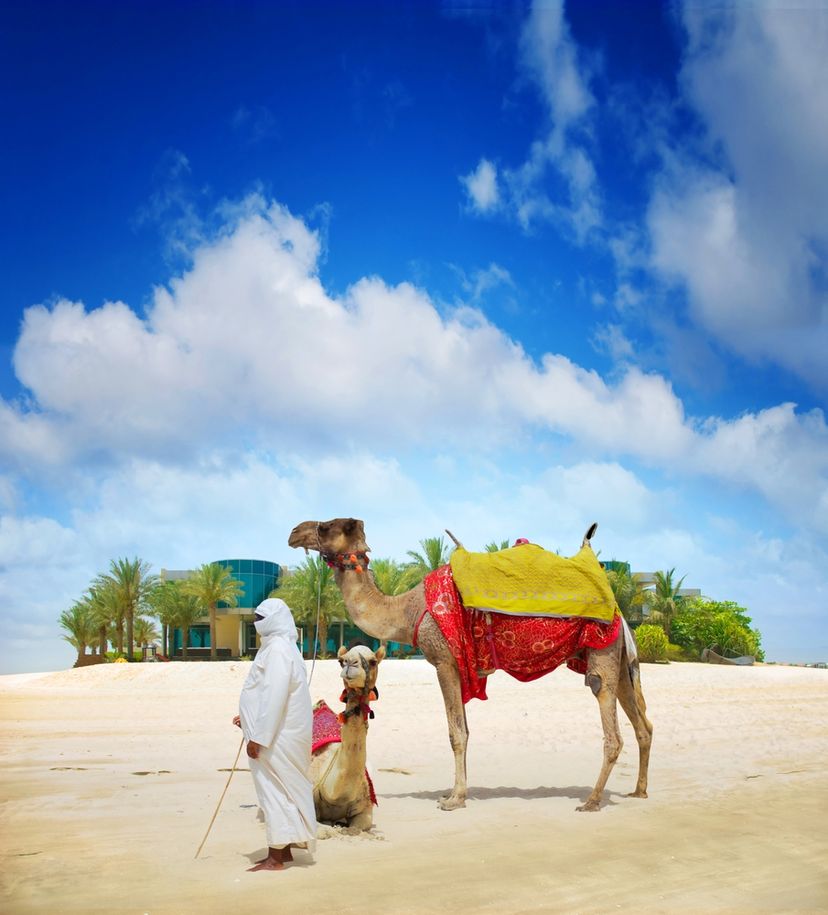 Glimpses of Dubai in movies and in magazines make it pretty evident that this city in the desert does everything massive and glitzy all with the goal to impress. This most visited emirate boasts many of the world's most sprawling and luxurious resorts, theme parks, shopping malls, and many other vast attractions to amaze and delight tourists. That's why a visit to Dubai is a valid excuse to pamper your senses with the awe-inspired architecture, unique entertainment, and cultural wonders of the city—and beyond.
Here are the ten most amazing things to see in Dubai…
1. Jumeirah Beach Walk
Jumeirah Beach Walk (or JBR) is the most massive single-phase residential area among the world's scene. And this one is particularly panoramic, situated along Dubai's stunning marina and beach front.  The Walk encompasses 36 towers, a wide promenade lined with boutique shops, cafes, restaurants, and multiple spots to grab a coffee and drool over the millionaire wardrobes and automobiles zooming by.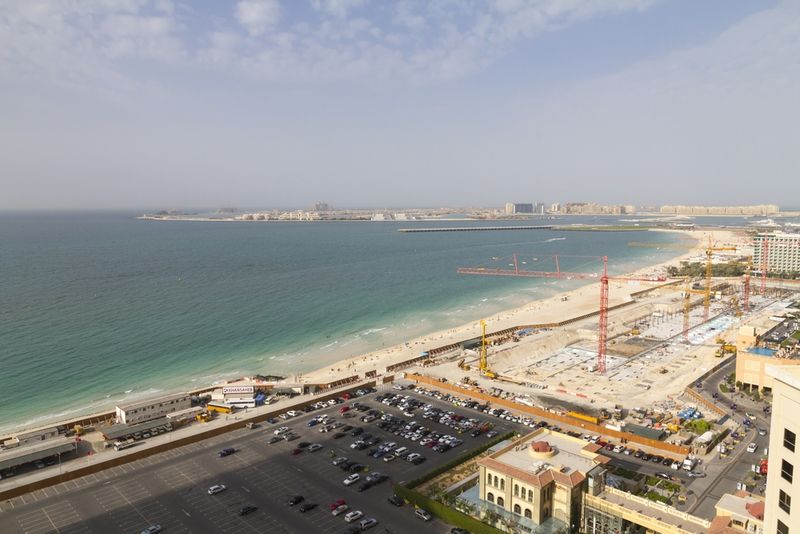 2. Desert Dining
If an authentic Bedouin desert excursion is what you're after, tour companies galore offer guided romps via a sturdy camel ride to a traditional tent—complete with a belly dancer and a bona fide Arabic meal.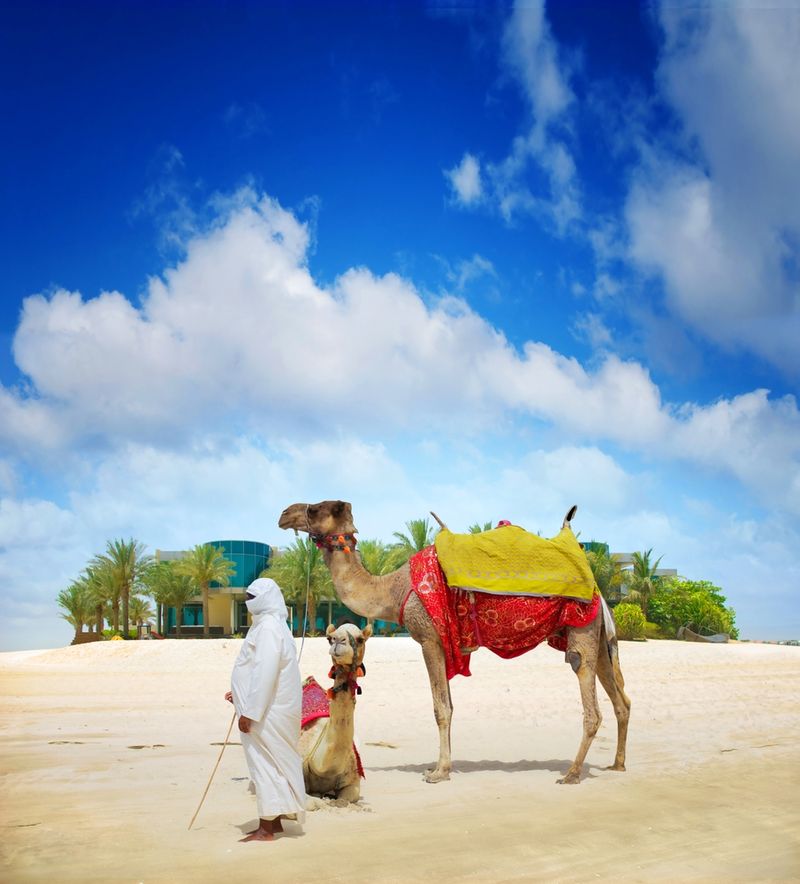 3. The Dubai Mall
Dubai is famous for its luxurious brand name shopping. However, the Dubai Mall takes the Manolo Blahniks with its massive collection of high quality stores, a 22-screen cinema, an indoor theme park, Kidzania world for children, a giant Aquarium and underwater zoo, and a full-sized ice rink, and Vegas-style shows at the Dubai Fountain. Plan to spend an entire day and evening!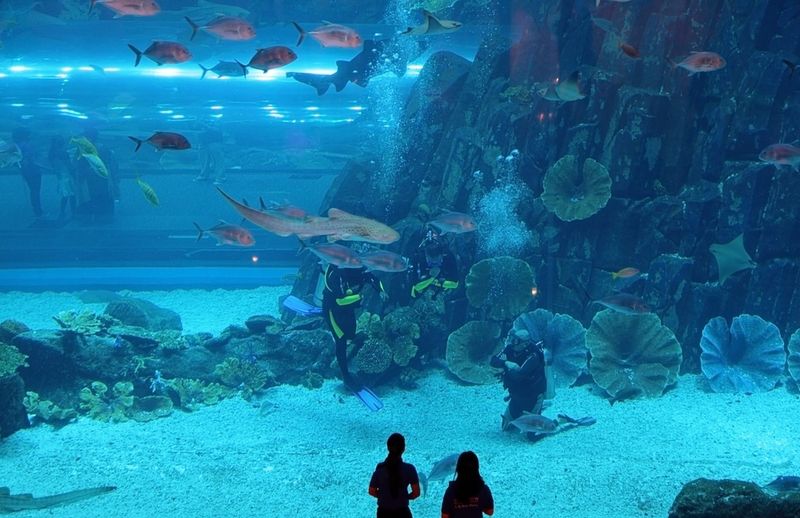 4. The Palm Islands
Typically referred to as simply "The Palms", these 3 architectural wonders were designed in a shape of a date palm tree— and appear as a massive trunk, a full palm crown with fronds, and a crescent island to act as a breakwater wall from the overhead view. These are the first man-made islands in the world, which earned them the "Eighth Wonder of the World" title.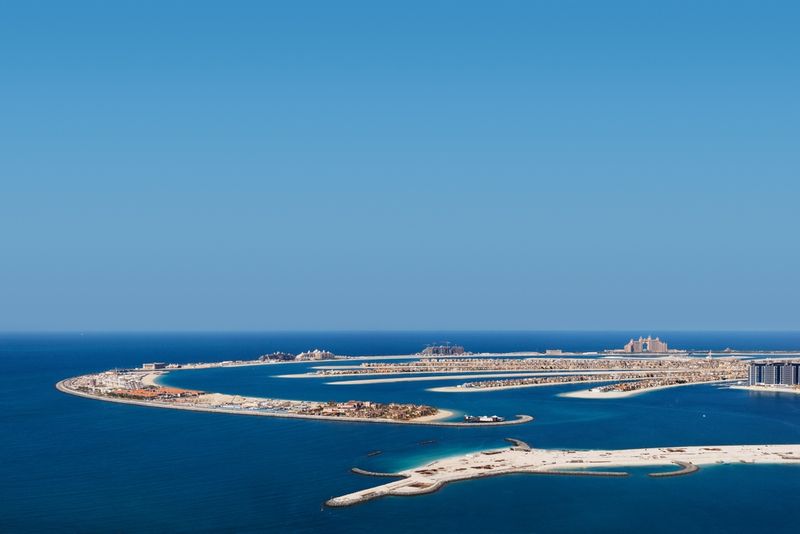 5. Wadi Wurrayah
Wadi Wurrayah is home to the UAE's sole natural waterfall and Hatta natural rock pools of Hatta. They make for a cooling day excursion by 4×4 as they're located in the desert, less than an hour outside of Dubai.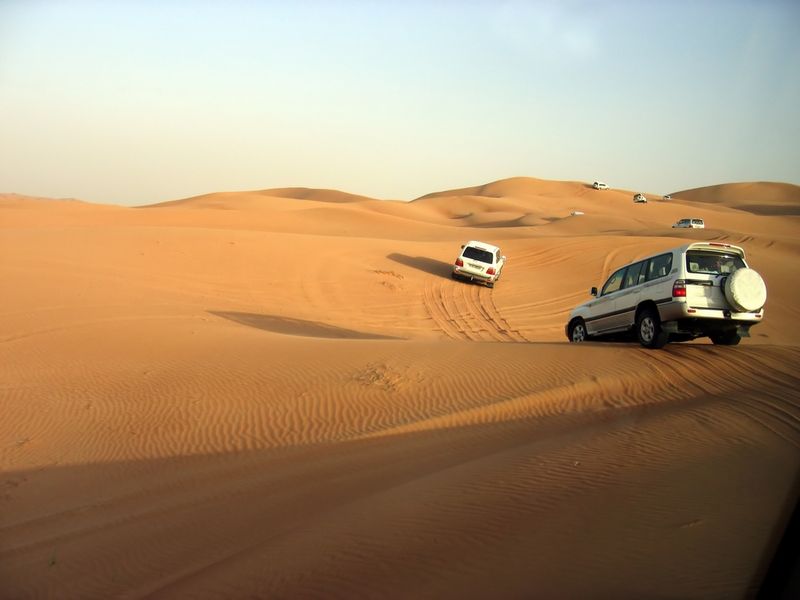 6. The Burj Khalifa
Towering above the skyline like a giant futuristic rocket, the Burj Khalifa has earned its place as the tallest free-standing structure in the world. It's impossible to miss it from anywhere in the city, but actually make a point of taking the elevator to the 134th floor observation deck—particularly at night–the view is not to be missed!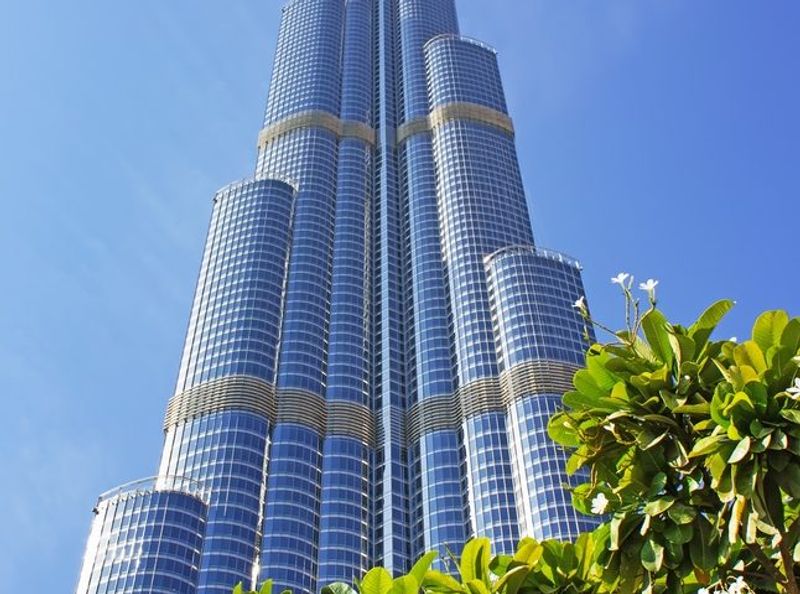 7. The Old Gold Souk
If you want to take home some souvenir gold from your trip to Dubai, the Old Gold Souk (or gold market) will dazzle you with its yellow displays of jewelry stacked in shop windows and stalls. The perks of the virtually crime-free city is that you'll be free to browse, try on, and get a close look at the wares. And be sure to haggle for the best price possible.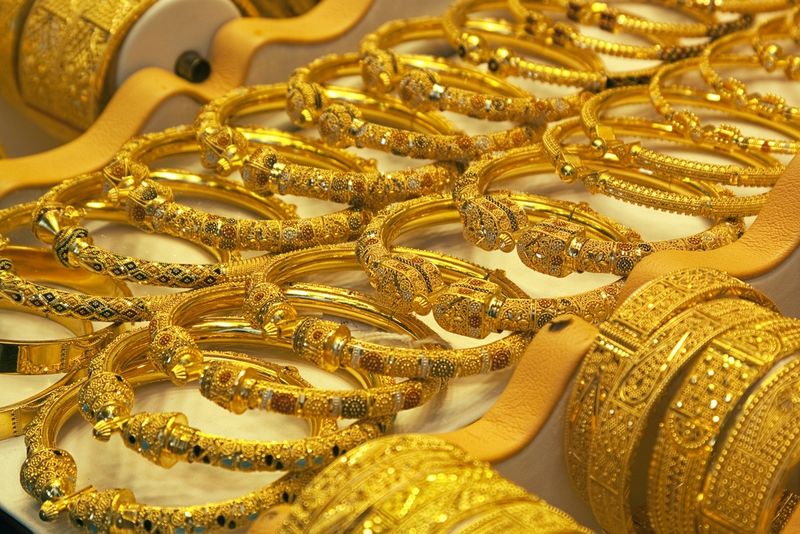 8. Desert Skiing
Your friends and family at home won't believe the pictures of you hitting the slopes in the middle of the desert—however, Ski Dubai, located in the Mall of the Emirates, makes snowy slopes of up to 1,300 feet possible all year round.  You don't even have to bring your equipment as you can rent skis or inner tubes for riding the hills.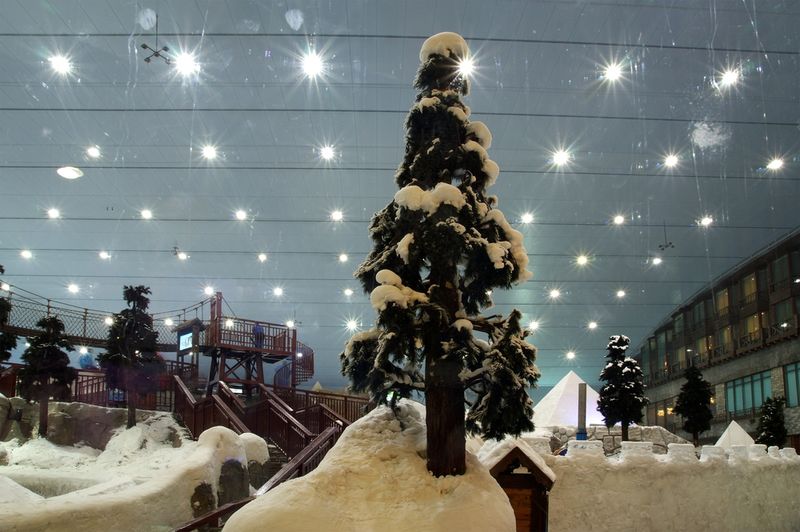 9. The Bastakia Quarter
Dubai's roots as a fishing village are still quite evident in the Bastakia Quarter, located between the Dubai Creek and the buzzing Bur Dubai district. This maze of buildings, shops, art galleries and cafés holds several gems—including the XVA Gallery of mainly contemporary art, the Majlis Gallery of mainly Middle Eastern art, and the textile souk where you can barter for bolts of brightly colored fabric.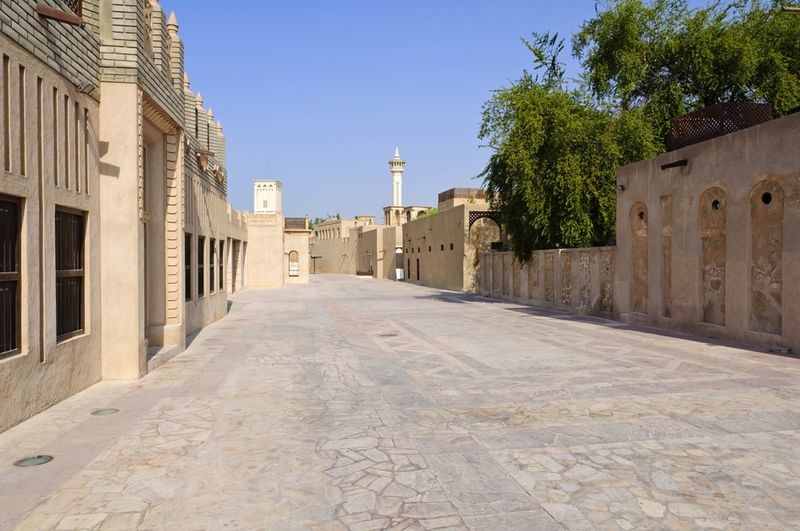 10. Dubailand
Dubailand is a Disneyland for children of all ages. This sprawling entertainment complex is jam-packed with tourist attractions, luxurious real estate, entertainment, spas, golf, retail, and dining options. Take the kids to one of the 6 theme parks—among them is the Blues Brothers outdoor show, a Hooray for Bollywood indoor show, Woody Woodpecker's Nuthouse Coaster, and Jurassic Park Rapids Adventure.