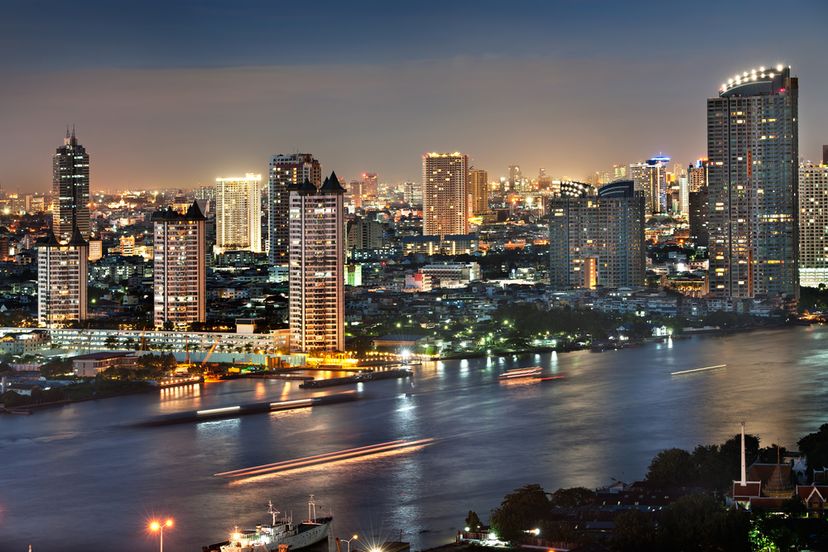 Tourism to the Asia/Pacific region has been on the rise for a while now, as travel becomes increasingly affordable to more people, businesses expand into new countries and cities and as young people become increasingly infatuated with exploring. And why not? With a host of colorful cities, storied history and amazing sightseeing, Asia/Pacific destinations deserve to be on your travel itinerary. Not sure which city to visit first (or next)? Take a look at 2015's most popular destination cities in the region to help get you started on your next trip.
10. Osaka, Japan
Although less frequented than Tokyo on the travel circuit, Osaka is Japan's second-largest city, with nearly 19 million inhabitants, and has long been an important center in the country. In fact, Osaka was even declared the capital city during the 8th and 9th centuries. In the Edo years, Osaka maintained its economic importance as a major center of the rice trade. A booming economy led to a burgeoning cultural scene, something that continued to develop during the 19th century as Osaka modernized. Today, Osaka has many attractions that can give Tokyo a run for its money—from amusement parks to kabuki theater, from cuisine to historical monuments, Osaka is a destination that offers a little something for everyone, so it's little wonder more than 4.5 million people will have visited in 2015. Stop by Shitenno-ji, the oldest Buddhist temple in Japan, or the landmark Osaka Castle.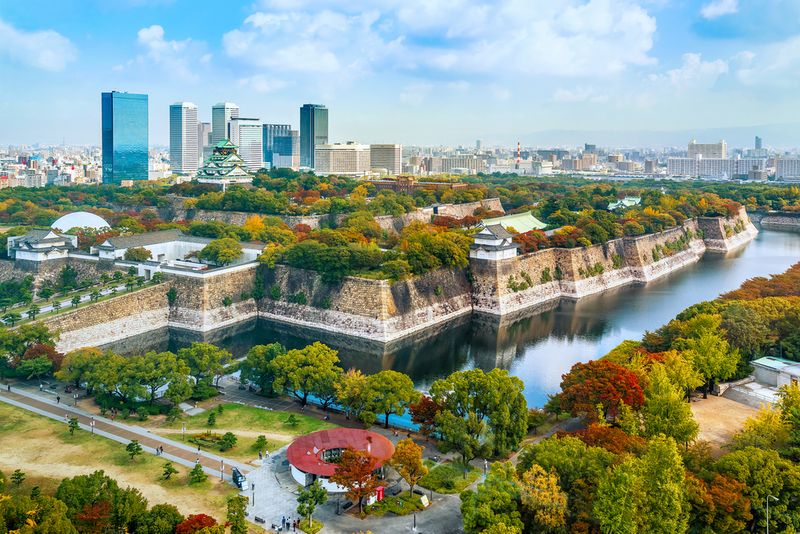 9. Mumbai, India
Formerly known as Bombay, Mumbai is the most populous city in India. It's also the most popular city for travelers to visit—nearly five million of them in 2015—which is little surprise as Mumbai is the economic and entertainment capital of India. Mumbai's cityscape is also impressive, with an eclectic mix of architectural styles documenting the city's long history. Mumbai has the second-largest number of Art Deco buildings in the world, and skyscrapers now form a major portion of the city's panorama. Mumbai is the birthplace of Indian cinema and hosts a large number of film festivals; Bollywood and Marathi films can be seen at many cinemas. Mumbai is also home to a well-funded contemporary art movement and has several art museums and galleries. The city functions as a major cultural center and hosts plenty of festivals throughout the year, with Christian, Hindu and Muslim traditions all represented.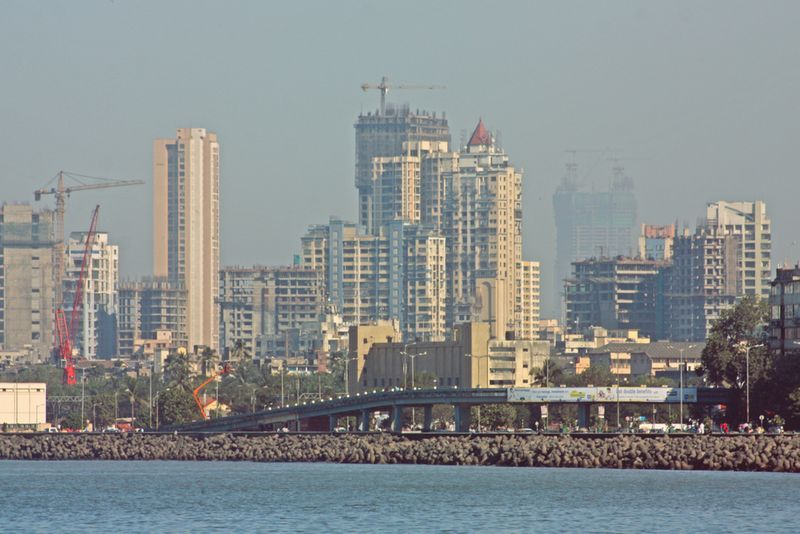 8. Shanghai, China
Perhaps more iconic than even the capital city of Beijing, Shanghai is, for many people, the representative city of China, which is how it attracts nearly six million visitors every year. The largest Chinese city and, in fact, the largest city in the world by some counts, Shanghai originally developed as a major center thanks to its strategic position at the mouth of the Yangtze River. It became an important hub during the colonial period, which helped bolster its international reputation. Today, Shanghai is the economic center of China, with major industrial, commercial and financial sectors operating there. Shanghai has long been multicultural, which is demonstrated by its mix of architectural styles, its religious heritage and even in the history of its most famous garment, the cheongsam. Shanghai is also an important hub for sports, being home to several professional soccer teams and the annual Formula 1 Chinese Grand Prix.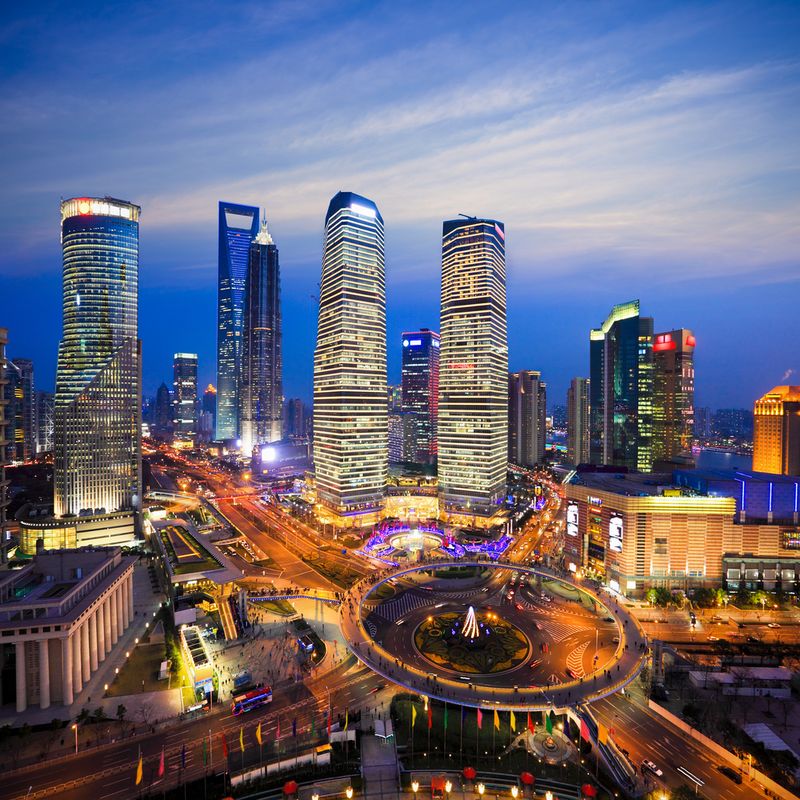 7. Taipei, Taiwan
As the center of Taiwan, Taipei is an important hub for economic, political and cultural activity, which is probably why more than 6.5 million people will visit the city in 2015. Taipei boasts many architectural and cultural landmarks, including museums, temples and the Chiang Kai-shek Memorial Hall. Taipei is also remarked for its geography, as it lies on an ancient lakebed between 2 small rivers; the nearby natural hot springs are world-renowned. Taipei also hosts many major festivals, such as the New Year's Lantern Festival, a Dragon Boat Festival and the mid-autumn Moon Festival. The city is home to Taipei 101, a supertall skyscraper that was the tallest building in the world until 2010. Ximending has become famous for its shopping and entertainment. The city is also famed for its many night markets, street markets that operate during the evening, which are popular with citizens and tourists alike.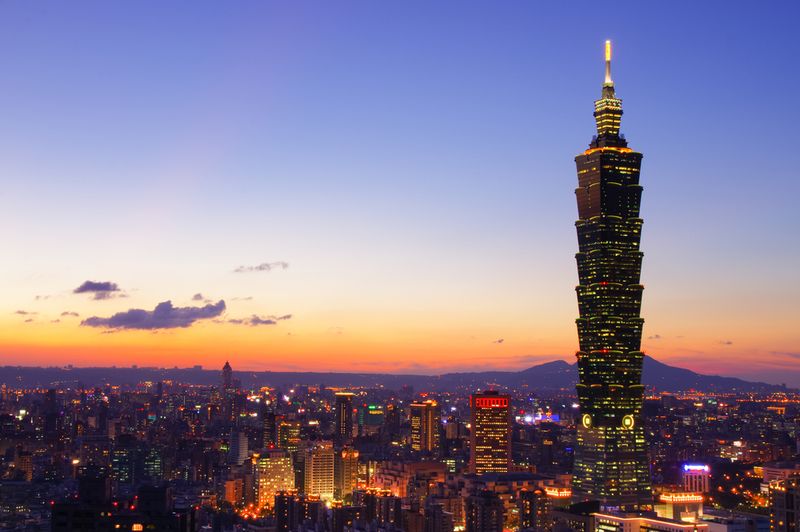 6. Tokyo, Japan
Japan's capital city is one of those destinations that "has it all". Whether you're looking for new and exciting fashion, interested in taking in traditional kabuki and noh plays, want to go shopping or just want to eat the freshest sushi in the world, Tokyo is your one-stop shopping destination. Tokyo is a sprawling city with many museums, temples, historic buildings and, yes, districts dedicated to nightlife, fashion subcultures and electronics. Climb Tokyo Skytree to get a new perspective on the urban sprawl or head out of town to climb Mount Fuji. Visit the castle, where the emperor and his family reside, or take a trip to Akihabara to check out the latest in electronics. After a long day, hit up Shibuya and Roppongi for a taste of trendy Tokyo nightlife. No wonder more than eight million people will stop off in this city in 2015.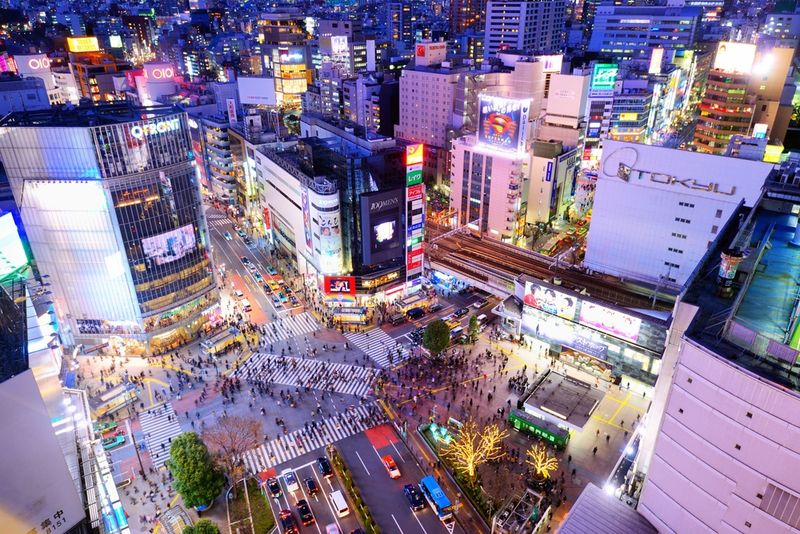 5. Hong Kong, China
Hong Kong's deep natural harbor and turbulent history saw it remain a British colony until near the end of the 20th century. In 1997, the city became an autonomous region of the People's Republic of China. Before that, however, Hong Kong had developed into a global metropolis, functioning as a center for trade and finance from the 1970s on. Today, more than 8.5 million people visit the city each year. Hong Kong has been described as the point where East meets West, with modernization and Western influences blending easily with traditions like feng shui and dim sum. The city is also a hub for the entertainment industry, producing many popular kung-fu action films. It's renowned for beaches along its rugged coastline and with Mount Kowloon nearby with its extensive network of trails and steep terrain, which is popular among hikers. The city's skyline contains the most skyscrapers in the world.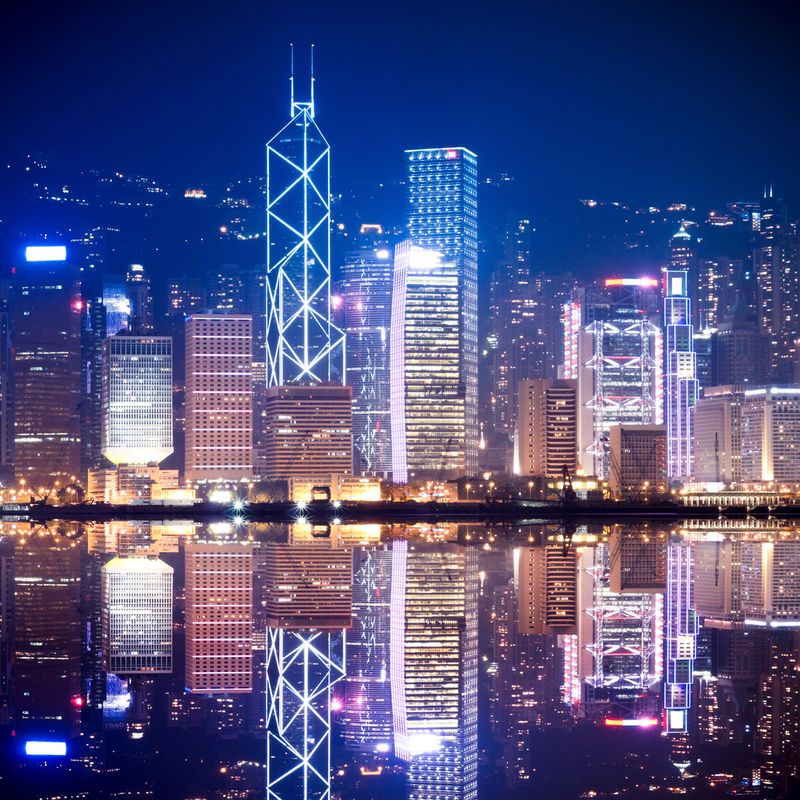 4. Seoul, South Korea
Seoul will have received more than 10 million visitors in 2015, which make the city the world's 10th most visited destination. As South Korea's most populous and capital city, Seoul is the financial, cultural and political heart of the country. Seoul has been a capital city since the 14th century, and so it has a lengthy roster of historically important buildings and UNESCO World Heritages sites, including palaces and temples, as well as the remains of neolithic settlements. Seoul also has many museums and parks which form an important part of the cityscape. Two old residential districts are now preserved as museums to showcase traditional Korean culture and lifeways, including hanok houses. The Kimchi Field Museum is dedicated to traditional Korean cuisine. Seoul is also renowned for its modern architecture and was named World Design Capital in 2010.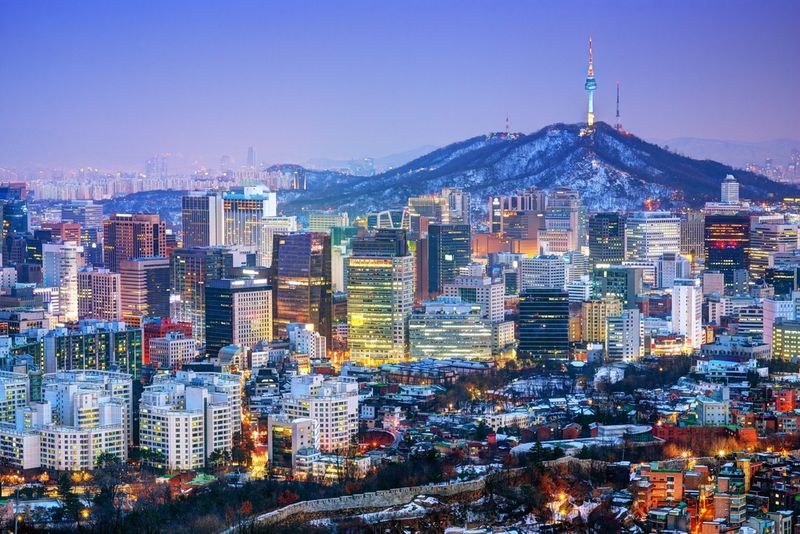 3. Kuala Lumpur, Malaysia
The capital of Malaysia will attract more than 11 million international visitors in 2015; in fact, the city has received at least that many visitors since 2012 and tourism growth shows no signs of slowing down. Tourism and shopping are major drivers of the Malaysian economy and nowhere is that more evident than Kuala Lumpur. Major attractions include the Petronas Towers, the tallest twin towers in the world, the National Palace and the Jamek Mosque. Petaling Street and Kuala Lumpur's Chinatown is another notable destination for tourists, as well as the annual Thaipusam procession to Batu Caves, a major cultural festival that attracts many visitors each year. The city is a hub for entertainment, art and events, including sports and music festivals. Greenspace is also important in the city, with many parks offering recreational opportunities. The Cultural Crafts Complex demonstrates the traditional processes for textile, ceramic and metal crafting.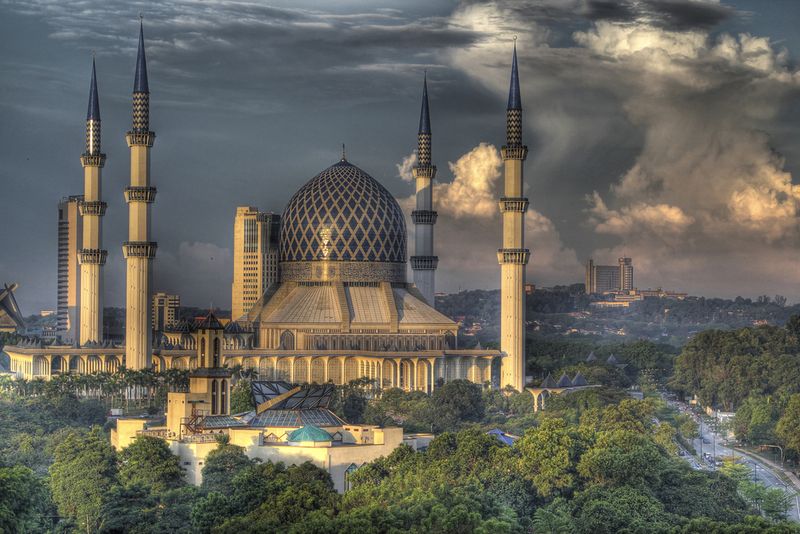 2. Singapore, Malaysia
With nearly 12 million international visitors set to touch down in 2015, there's definitely more to Singapore than the infamous Singapore Sling. Singapore is not only a city, it's a city-state—meaning it's also its own sovereign nation. Singapore is a global city, with an important financial sector and a busy shipping port. Cuisine is one of the country's major attractions, with dining said to be a national pastime. Singapore's multiethnic mix has led to a unique fusion of Indian, Malay and Chinese cuisines—like the Peranakan style of cooking, which blends Chinese and Malay gourmets. Of course, the multicultural tendencies of the country have also led to mixed styles of architecture and religious celebrations in the city-state. Singapore has also earned a reputation for luxury, with gambling and casinos becoming an increasing part of the tourist economy in the last decade.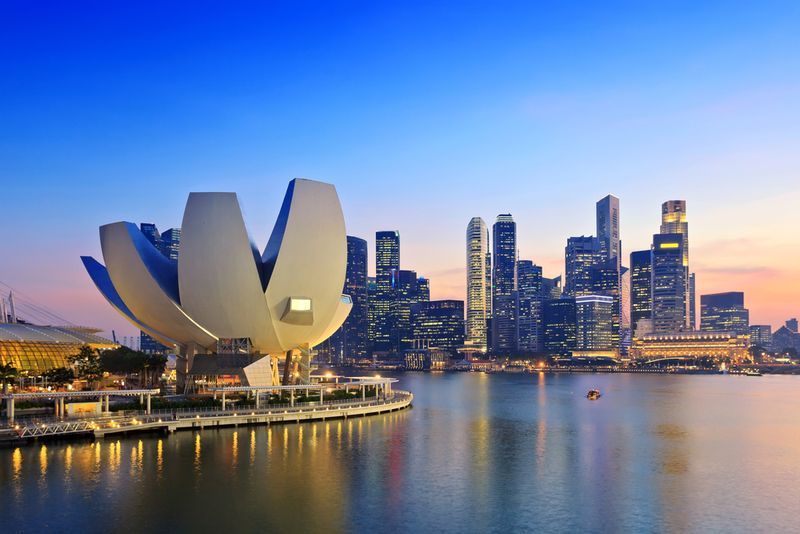 1. Bangkok, Thailand
Thailand's capital city is on-track to receive over 18 million foreign tourists in 2015, and it's not hard to see what makes Bangkok so popular. With a mix of historical sites and buildings, shopping and dining and a dynamic nightlife, Bangkok offers something for everyone to see and do. Another major driver of Bangkok tourism is sex tourism—so much so that Bangkok has been nicknamed the "Sin City of Asia". Among the notable sites in the city are Wat Phra Kaew, a Buddhist temple in the Grand Palace, and Jim Thompson House, an exemplar of Thai architecture. The city's National Gallery showcases the development of Thai art. As the seat of the Thai government and the royal family, Bangkok is also a hub for the celebration of major festivals and holidays, such as the annual Songkran celebrations every April.