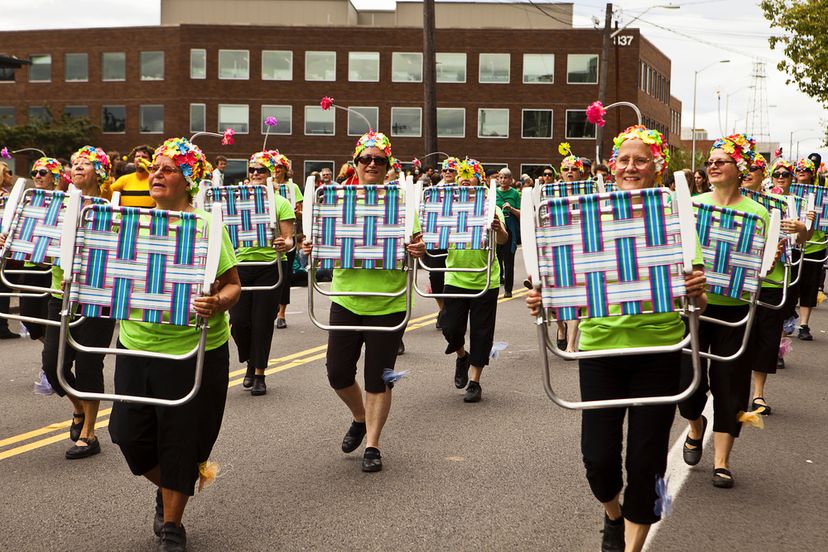 Take a walk around many of America's major cities and you're bound to see someone or something that's just a little odd. Take for example, Manhattan; any New Yorker will happily regale you with tales of the crazy things they've seen in the subway. Don't get us wrong though, a little kookiness is definitely amusing and can even be downright charming. It's actually something that many locals say they love about their cities. In a recent reader poll by Travel and Leisure magazine, readers voted on their favorite cities in America for a number of different categories from romance, to craft beers and even quirky locals…which we discuss here –because some cities have a lot more kooks than others you know.
10. New York City, New York
If you've ever been to New York City, you won't be surprised to see the Big Apple on this list as it's brimming with quirky things and quirky people. Of course you have the street performers of Times Square (Naked Cowboy anyone?), the freakishly interesting individuals at the Coney Island Circus Sideshow, and let's not forget about the people watching opportunities right out on the street or in the subway.
In a city where you can find just about everything, you might not be surprised that this city is also home to such kitschy establishments as Earth Room; a gallery in SoHo that's actually filled with dirt and the Elevator Historical Society Museum, located in Queens; for those who just can't get enough of lifts.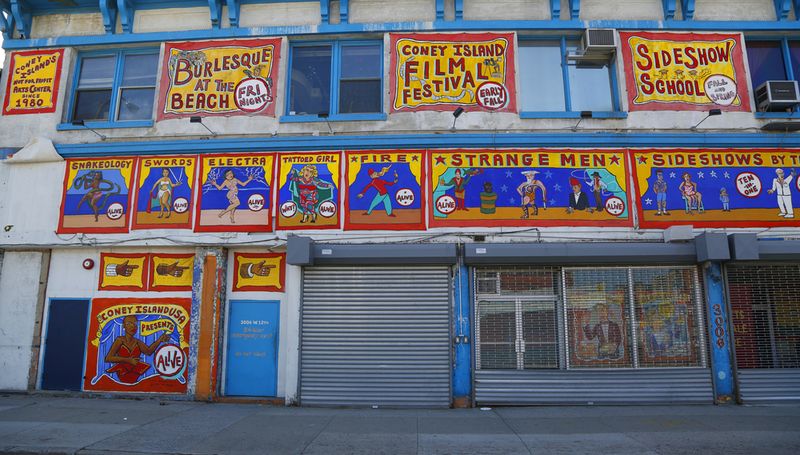 9. Seattle, Washington
Seattle –the west coast gem that inspired grunge music and a certain iconic coffee chain might not be at the top if your mind when it comes to all thinks quirk. The people here might not seem as outwardly odd as those in big cities like New York, but there's another reason Seattle made the top 10; it seems from recent census numbers that, in this city, the number of dogs actually outweighs the number of children.
Yes, statistics show that Seattle residents really love their 4 legged friends -and it shows. If you make the trek to the Fremont area which is known for a giant stone troll, a statue of Lenin that gets regular decorations and home to summer solstice parades -including nude cyclists, you'll also find one of the most dog-friendly restaurants around. Norm's Eatery & Ale House welcomes your furry friends and lets them even dine with you at your table. If your pooch is behaving particularly well, maybe head over to Scraps Dog Bakery where locals flock for gourmet baked dog treats as well as pet-sized Seattle Seahawks swag.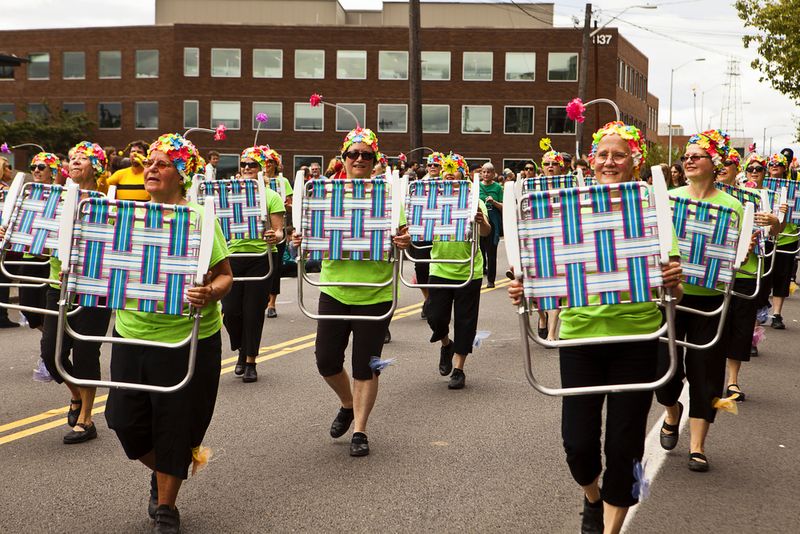 8. Kansas City, Missouri
In this survey, T&L readers reported Kansas City Midwesterners to be 'thrifty and no-nonsense', and while that might not seem like the most flattering of descriptions, it doesn't mean they're dull either. The city also ranked highly for its museums and history in the survey and Travel and Leisure reports that some of this history may be just a little 'outside of the box'. Like the 1950's All-Electric House for example, which was constructed by the Kansas City Power and Light co. in 1954 as a showcase for futuristic gadgets like the electric curtain opener, hidden television and 'year-round air conditioner'.
There's also the Arabia Steamboat Museum which features a wide array of pre-civil war artifacts collected from the sinking of the Steamboat Arabia on the Missouri River. If you get thirsty in KC just visit Oddly Correct, where you'll find artfully crafted coffees, whose beans are roasted on site as well as a quirky concoction of coffee infused beer.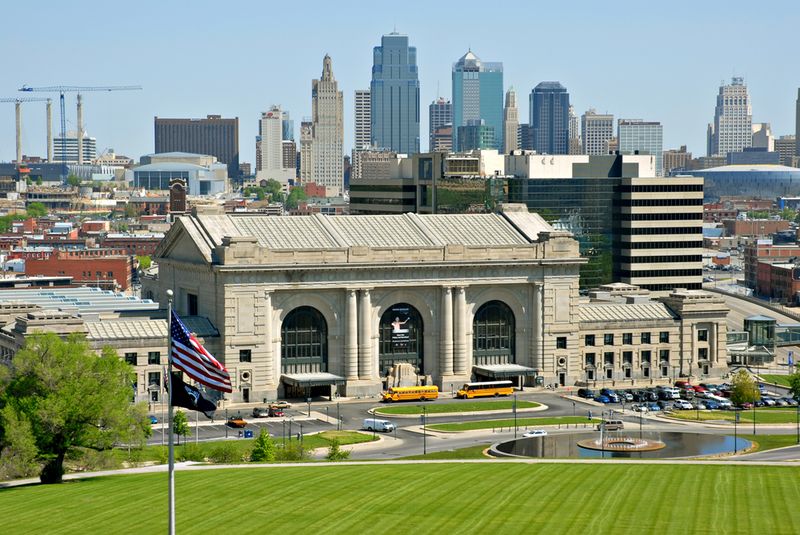 7. Baltimore, Maryland
If you've been to the city of Baltimore, you've probably heard the quirky dialect known as 'Bawlmerese' in action…and you've probably been called "hon" more than once or twice. Rather than lurk in the shadows of the big Eastern cities like Boston and New York, this city has long celebrated its outsider status. One city attraction, the American Visionary Art Museum, exemplifies this perfectly with its vast collection of outsider art from around the country.
The quirky factor doesn't just end there, visit Atomic Books located in the Hampden neighborhood to possibly catch a glimpse of native oddball director John Waters who picks up his fan mail at the bookstore.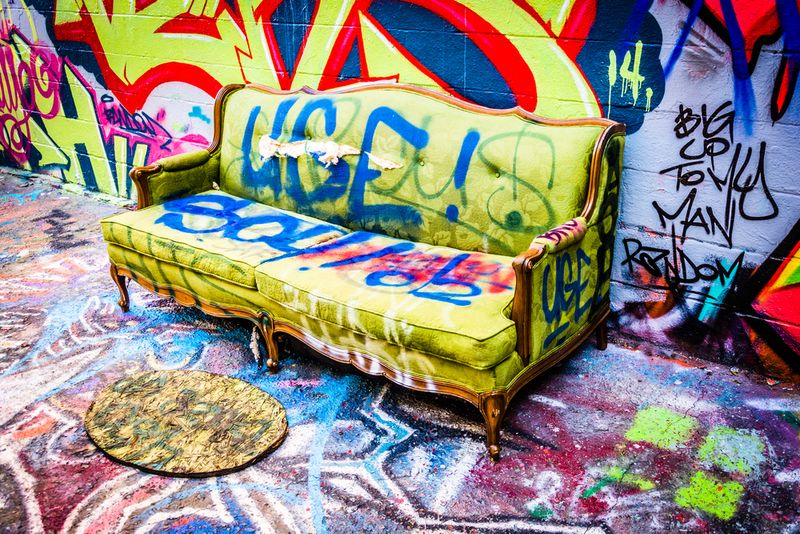 6. San Francisco, California
You had to know at least one city from the off the wall state of California would make this list…well those surveyed in the T&L poll agreed and say San Fran is just a little left of center. What else do you expect from the city that gave us hippies? You can experience this city's quirky side yourself with a walking tour from Wild SF Walking Tours. Not your average walking tour, guides take you off-the-beaten path to explore the city's "history, civil rights and social movements, presented as the residents of these neighborhoods would tell it."
We can't mention San Francisco without mentioning The Castro –also known as 'America's Gayborhood'. If you're familiar with the Story of Harvey Milk and the gay rights movement, The Castro was ground zero for this civil rights movement of the 1970's.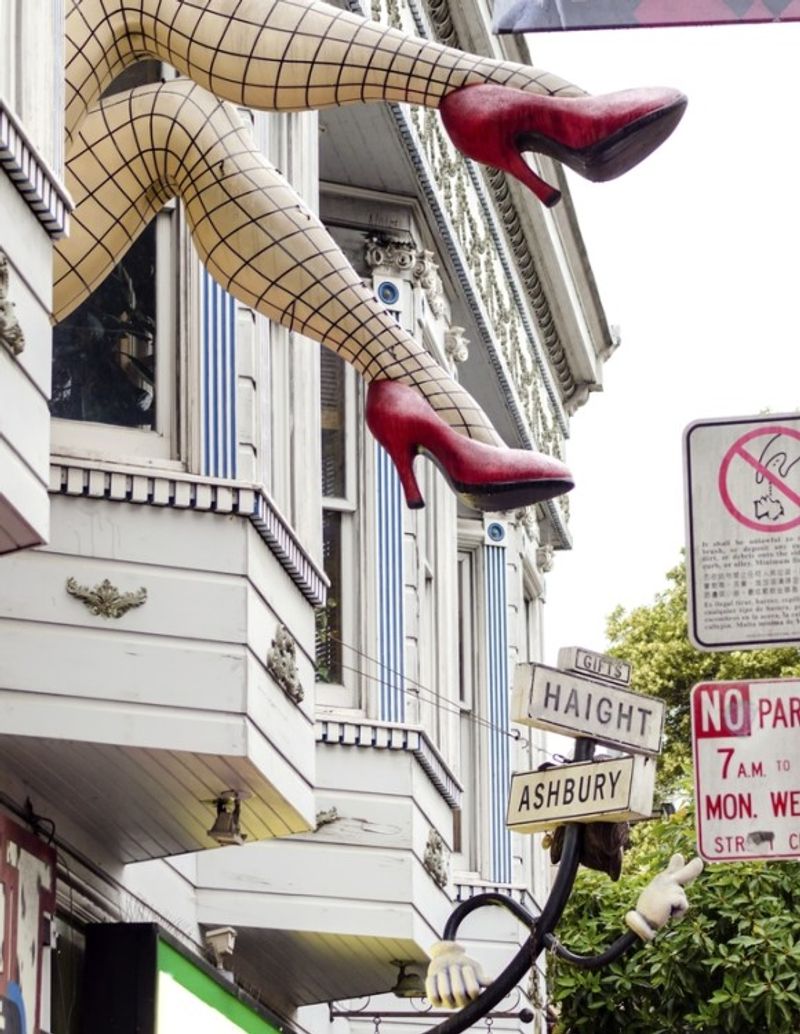 5. Albuquerque, New Mexico
Making it into the top five, the city sometimes referred to as 'Albuquirky' has many odd and unusual sights and attractions for those that seek them. The city has definitely embraced its ties to the TV series 'Breaking Bad' which is evident in everything from the coffee and faux-meth sprinkled Blue Sky donut at Rebel Donuts to ABQ  Trolly's Bad Tour, where you can explore the city as seen through the eyes of Walter White.
There are off-kilter accommodations to be had as well, like Hotel Parq Central which is a renovated former psychiatric hospital –not that you would know it from the elegant modern décor. The hotel does feature one of the best rooftop bars in the city so it's worth a visit even if you're not staying the night.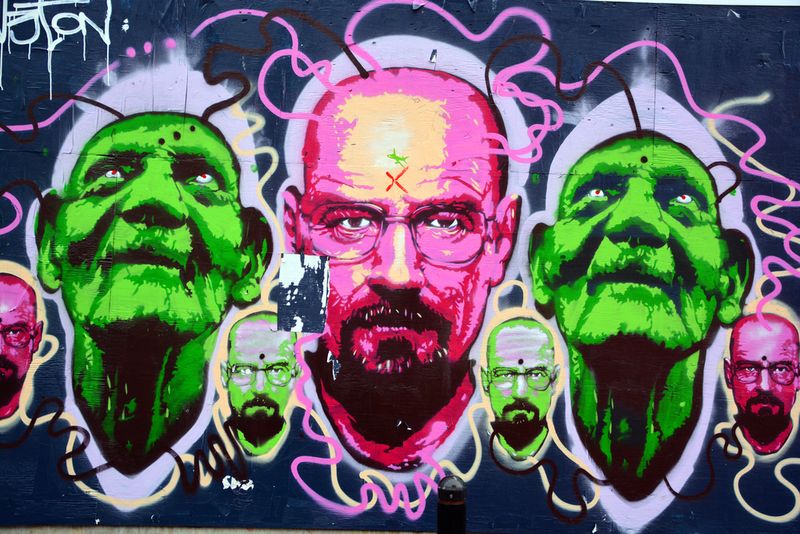 4. Providence, Rhode Island
Providence –the little Rhode Island city that spawned such occult authors as H.P. Lovecraft and C.M. Eddy Jr, has no shortage of sights to see in the quirk department. Take a tour through the life of eccentric Providence-born horror author H.P. Lovecraft with a visit to his last place of residence, followed by a visit to his grave which is found in Swan Point Cemetery.  Given the historic significance of this city, it's no surprise that more than a few notable figures reside in the city's cemeteries; the graves of both Elizabeth Tilley Howland –one of the passengers of the Mayflower, and Thomas Willet –the first English mayor of New York City, can be found in Little Neck Cemetery.
It's not all about historical figures though, there's plenty of oddly entertaining experiences to enjoy as well; such as the Big Nazo Theater –which is an international performance group that includes visual artists, puppet performers and masked musicians. It all combines for a very entertaining and highly unusual performance art piece.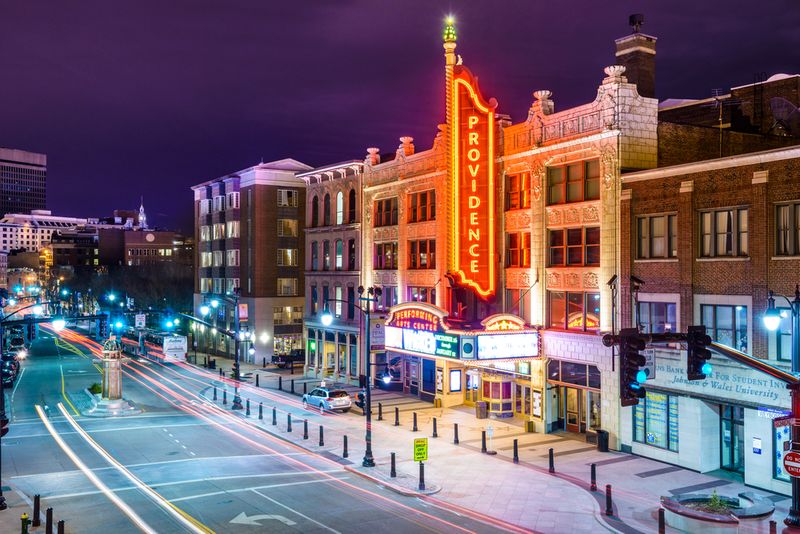 3. Portland, Oregon
Coming in the #3 spot according to T&L readers, the city of Portland definitely lives up to its reputation of hipsters, wacky food, and things that generally go against the grain. The people of Portland aren't shy about their demand for all things local; all the way from the food to interesting products like mustache wax and locally crafted six-pack holders for your bicycle –all of which can be found at the MadeHere PDX store.
The love of 'tasting rooms' is also apparent in this west-coast city and you can find them for just about anything including coffee -like at Coava, a trendy coffee roaster with 2 locations, beer –which can be found at Coalition Brewing co. among other places, and even salt –like the Oregon pinot noir salt that can be sampled at Jacobsen Salt co.
2. Austin, Texas
You may have expected the city that aims to keep it weird to come in first place in this reader poll, but another city stole that spot landing Austin in second place for quirkiest city in America. This runner-up can still firmly hold its place on the strange-scale with all the offerings that can be found here.
How about a drink at one of the many wild and wacky Austin bars like Lala's –where it's always Christmas no matter the time of year, or The Little Longhorn Saloon –where you can play Austin's favorite gambling game: chicken s—t bingo (seriously). And if that's not enough fun for you, head over to Javelina, where they've been known to host the occasional armadillo race.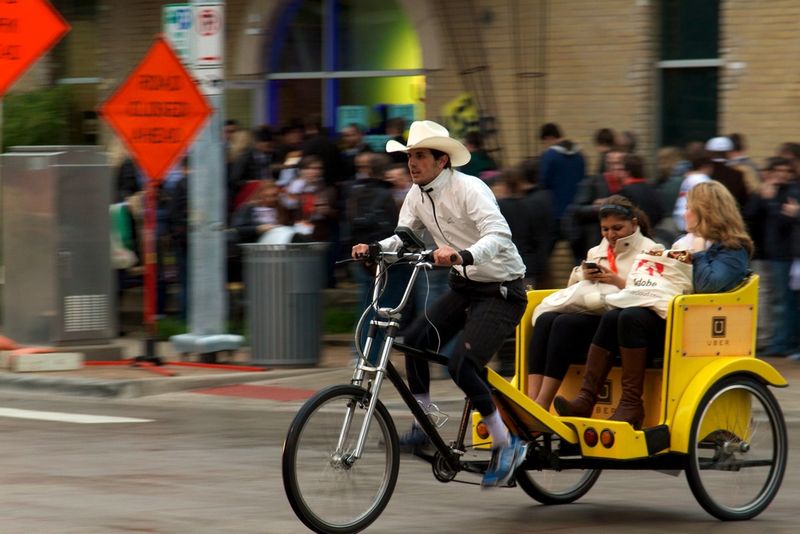 1. New Orleans, Louisiana
So what city could top one whose slogan is all about keeping it weird? –The Big Easy of course. If you've ever been to the city of New Orleans and experienced its crazy mix of Cajun-French-Voodoo influences (among others), you know why this city was voted #1 in overall quirky-ness by Travel and Leisure readers.
Where else can you find non-stop festivals, funeral processions that feature dancing and big bands, chicory coffee, beignets and of course the infamous Mardi Gras parade? It seems the people of New Orleans will use any excuse to dress up in costume, be it fancy attire like big ball gowns or the more off-the-wall costumes that come out during Mardi Gras festivities. Even the luxury hotel brand Ritz Carlton joins in the quirky fun of this city by offering voodoo massages in their spa; which include ritual chanting and scents of absinthe with your rub down.