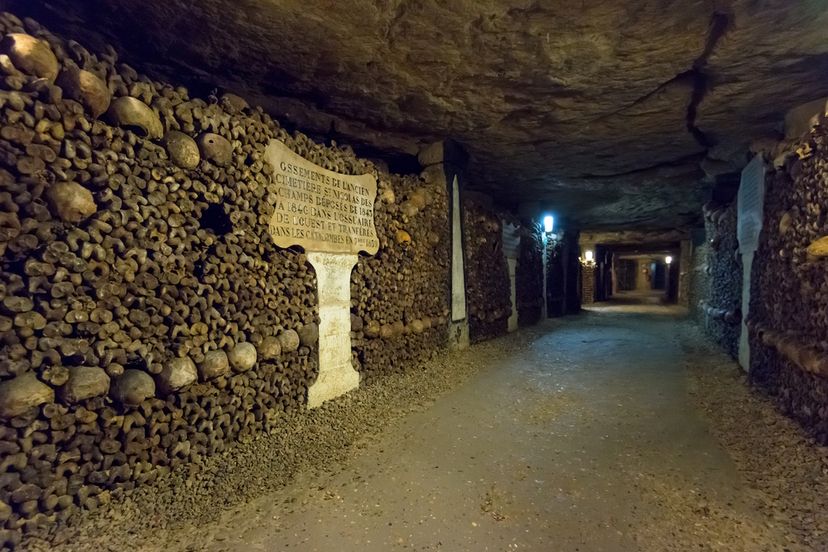 When you think about vacationing in France, you probably dream of strolling the romantic streets of Paris, exploring the vineyards and lavender fields in Provence, or soaking up the sun in the French Riviera. But France has a weirder side, too — and you can find it in the offbeat museums both large and small that dot the country. From the cutely quirky to the downright bizarre, these 10 museums are sure to leave you scratching your head and thinking "Qu'est que c'est?" on your next trip to France.
10. Musée Dupuytren
Science doesn't have to be boring. It can be incredibly fascinating — and at times stomach-turning — like at the Musée Dupuytren in Paris. The museum is dedicated to the exploration of diseases and malformations, so it's a perfect stop on a Parisian vacation for budding doctors and anatomy buffs. What makes the museum weird? Jars upon jars of disease-riddled human brains, fetuses, malformed organs, and detailed illustrations of anatomical abnormalities from the 17th and 18th centuries. A tour of this museum's often gruesome displays is definitely not for the faint of heart! The chilling collection came about when Dr. Guillaume Dupuytren, celebrated surgeon and personal physician to Louis XVII, died in 1835, and his curious assortment of anatomical abnormalities was passed on to the Faculty of Medicine of Paris. Today, the museum is largely frequented by medical students, but it's open to the general public for several hours a day.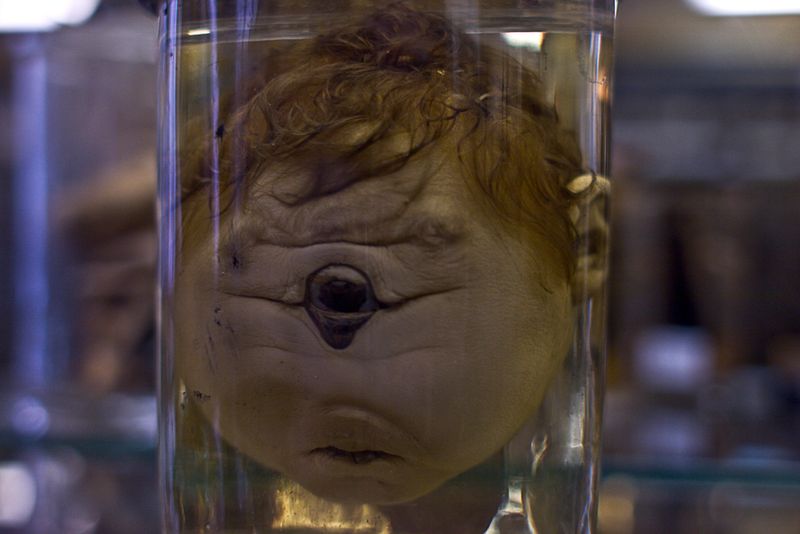 9. Hat Making Museum (Atelier-Musée du Chapeau)
You'd have to be as mad as a hatter to pass on a visit to this museum, not far from the city of Lyons. The museum boasts an impressive collection of hats of every shape, size, and style imaginable — particularly focusing on the stylish creations of the 18th through early 20th centuries. You'll find the small but thorough museum in the little town of Chazelles-sur-Lyon; the town was once known as a manufacturing center of fashionable felt ladies' hats, with as many as 30 hat factories around town in the 1930s. In addition to the fanciful toppers on display, the museum guides visitors through the manufacturing history of hat making. You'll walk away with an urge to don a felt and feathered cap on your own head!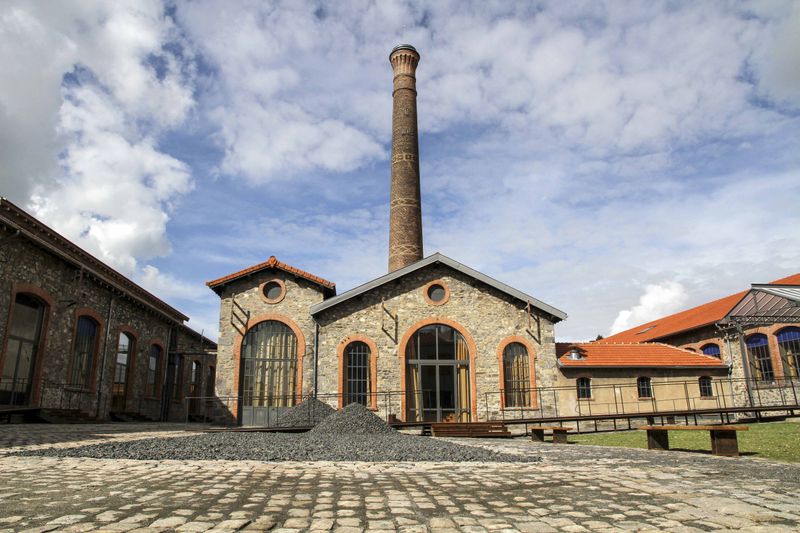 8. The Museum of Vampires (Musée des Vampires)
Any Twilight fans in the house? How about Dracula? Nefertiti? However you like your vampires, if you want to learn more about the legends and folklore surrounding these bloodsuckers then you can't miss the Museum of Vampires in Les Lilas, just outside of Paris. Inside the tiny museum, you'll find the walls lined with movie posters and pictures autographed by famous actors who've played Dracula, stacks of books on vampire myths and history, and hordes of objects of creepy interest (including a mummified cat found in the famed Père Lachaise Cemetery). The museum's collection is curated by vampire fanatic and scholar Jacques Sirgent, who would love to share with you the stories of the vampire goods he's amassed. It's a private museum, though, so you'll need to make an appointment if you want to see Jacque's treasure trove of horrors.
7. Comic Strip Museum (Musée de la Bande Dessinée)
In a country famed for housing the Mona Lisa and other priceless works of art, a museum dedicated to the art of the "Sunday funnies" sounds a little strange. But the Comic Strip Museum in Angoulême, in southwest France, boasts the largest collection of comic books and comic book artwork in Europe. Come laugh at the antics of famed French comic strip characters like Asterix and Tintin; beloved American comics, like Peanuts and some of the Marvel superheroes, are also on display. Housed in an old factory, the museum's exhibits trace the history of the comic strip and feature video interviews with the creators of some of the world's most famous comic strip series. The city of Angoulême also hosts a comic book festival each January, so die-hard fans of cartoon thought bubbles full of "Bam!," Pow!," and other exclamations should try to time their museum visit for then.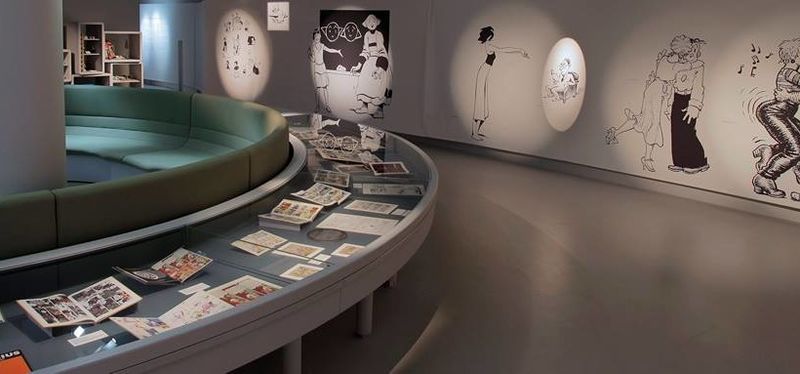 6. Museum of Magic (Musée de la Magie)
A magician never reveals his secrets, but you'll discover an entire treasure trove of magician props at this magical museum in Paris. See behind the magic with the museum's impressive array of artifacts, including magic mirrors, see-through glasses, and intricately carved boxes used to "cut" pretty magician's assistants in half. Fun magic show memorabilia also abounds, including posters and antiques. Visitors also get to view a live magic show! Another historical point of interest? The museum is housed in a beautiful old building in Paris's bustling Marais district that was once called home by the Marquis de Sade.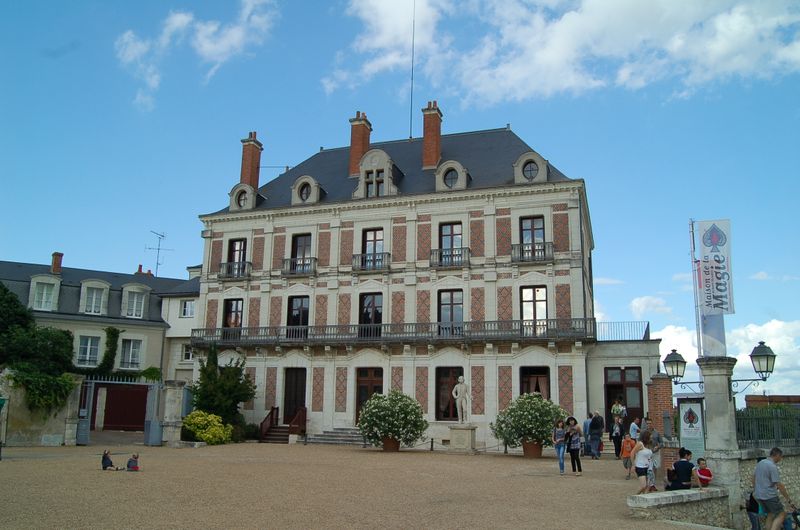 5. Absinthe Museum (Musée de l'Absinthe)
Nicknamed the "Green Fairy" for its purportedly far-out, hallucinogenic effects on its drinkers, absinthe was the spirit of choice for 19th century artists in Europe — and it was actually banned in France in 1915. The anise-flavored drink is immortalized in this small museum in Auvers-sur-Oise, a town about an hour's drive north of Paris. In the museum you'll find interesting absinthe-related objects, a replica of a 19th century Parisian bar, and many posters and paintings of drinkers often looking a little worse for wear after a glass or two of the potent aperitif. After your museum visit, pay your respects at Vincent Van Gogh's grave in the town's cemetery; the absinthe-loving artist killed himself in Auvers-sur-Oise in 1890.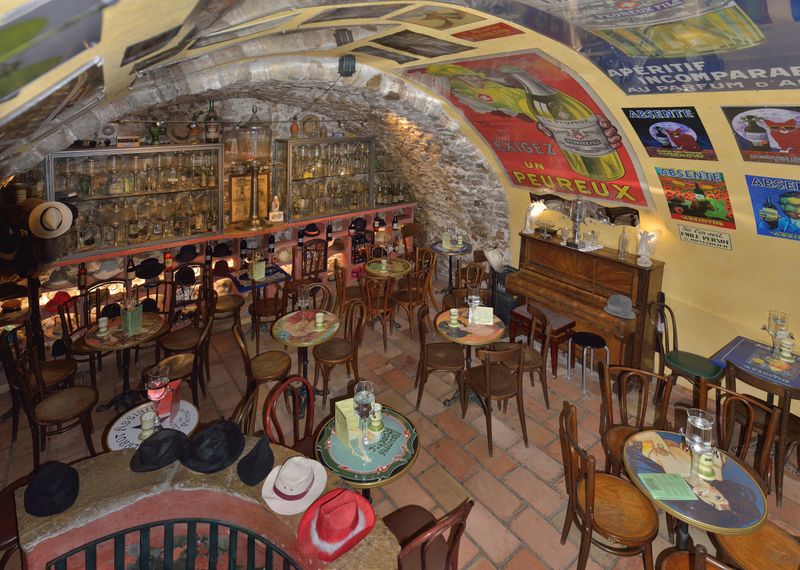 4. The Paris Catacombs
Skulls, bones, and dark passageways under Paris — what more could history buffs and horror fans ask for? You'll find all that and more when you tour the City of Light's shadowy Catacombs, where some six million Parisians are buried. During 18th and 19th century Paris, the city's cemeteries were filling up rapidly and posing a health risk to the public, so the city began transferring the dead underground. Now, visitors can tour the fascinating labyrinth of remains that fans out 66 feet below the heart of Paris. But be warned: surrounded by so many skulls and bones, you might just feel a shiver or two run down your spine — especially when the underground arches are decorated with unsettling maxims like, "Halt, this is the realm of Death." But for those who are brave enough to enter this unique museum, an enthralling look at France's geological history and the history of the Parisian people awaits.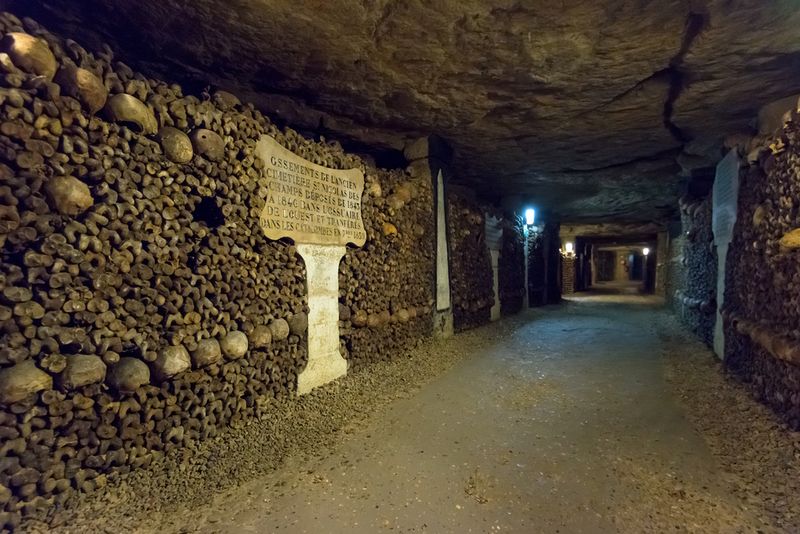 3. Corkscrew Museum (Musée du Tire-Bouchon)
This museum knows its audience well. Located in Menerbes, a charming town in France's famed Provence region, the museum is actually housed in the cellar of a well-regarded winery. Naturally, those folks coming to sip some Cabernet Sauvignon would be interested in learning more about the history of this super handy tool that's taken for granted by wine lovers around the world. At the museum, visitors get the chance to view over 1,000 corkscrews on display, some primitive and some super fancy. The museum also charts the surprisingly fascinating history of the corkscrew, which was most likely invented by an Englishman in the 17th century (who was no doubt fed up with wine bottles being so hard to open!). Wrap up your visit to this museum with a wine tasting and vineyard tour.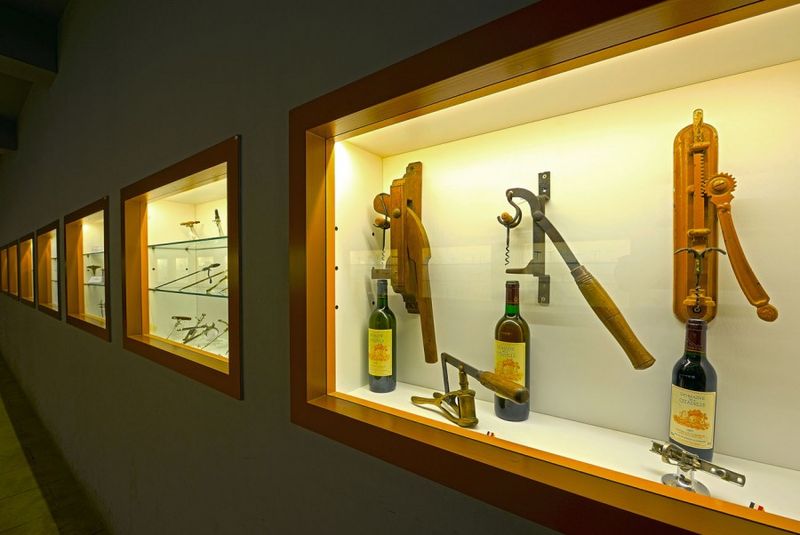 2. Automation Museum (Musée de l'Automate)
Folks who still have nightmares of Chucky should stay far away from this particular tourist attraction — the Automation Museum features an array of "automatic" dolls from the past two centuries that walk, talk, move, and inspire cheer (or, in some cases, fear) in visitors. The dolls and puppets start to "come to life" as museum visitors walk by. Reviews of the museum, found in the tiny town of Souillac, range from "fun" and "magical" to "creepy" and "chilling". So if dolls, puppets, and talking animals are your thing (or if you're in for a good scare), definitely stop by for a quick visit; the entire museum can be toured in about an hour.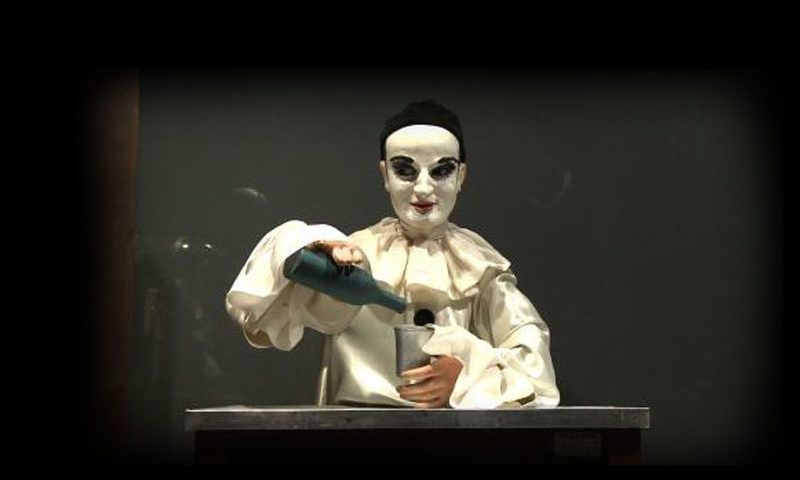 1. Paris Sewer Museum (Musée des Égouts de Paris)
Yes, Paris is known as the City of Lights," but it's also known as a city with a pretty amazing sewer system. Paris is so impressed with their waste disposal methods that they have an entire museum dedicated to them! Visit the Paris Sewer Museum in the 7th arrondissement (a.k.a. district) of the city to explore a 1,600-foot underground tunnel and a gallery exhibit that houses sewer-related artifacts and equipment, some centuries old. Paris's first rudimentary sewer system was designed in the 1300s; by the 1850s, the city had a vast underground network of sewer tunnels dedicated to safely ridding the city of waste, thanks to the vision of famed city planner Baron Haussmann and engineer Eugène Belgrand. You may have to hold your nose while you tour this museum — but at least the tour takes you well off the beaten path.