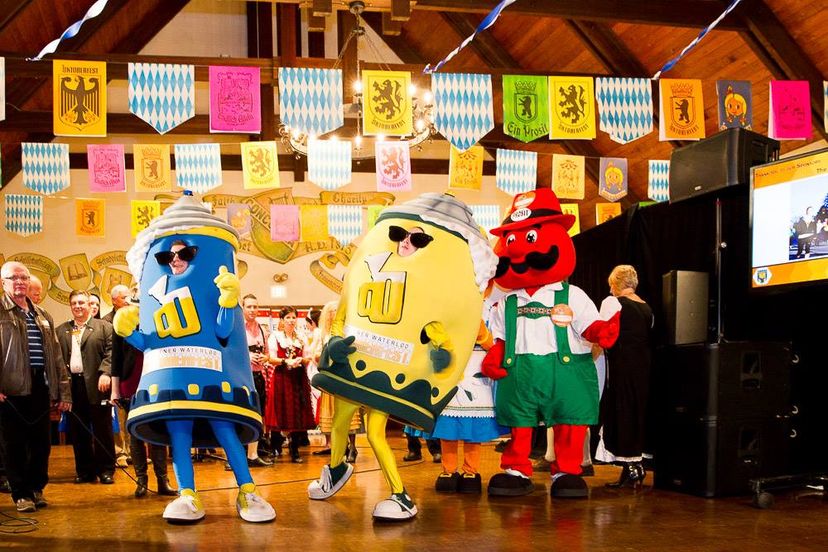 The cool crisp mornings and the breathtaking colors of the leaves are sure signs that the summer is ending and fall is upon us. Canadians have an exceptional way to celebrate this beginning of a new season with its abundance of fall fairs. Fall fairs have been around for hundreds of years and what started as a way to celebrate the rural life has grown into fairs that feature midways, incredible horsemanship and yet still retain that small town charm. From the east coast to the west, we have rounded up the 12 best fall fairs in all of Canada.
12. Hants County Exhibition -Windsor, Nova Scotia
2015 marks the 250th anniversary of this incredible long running fall fair, located in Windsor Nova Scotia. It holds the title as being the oldest continuously run fall fair in North America and continues to stick true to its roots in promoting agricultural awareness. A few of the major events at this fall include the RCMP musical ride and horse show and the Classic Heritage Beef Show, the largest of its kind in Atlantic Canada which features over 200 major beef brands. Other interesting things happening at this fair include a large midway, petting zoo for the kids, demolition derby and musical entertainment throughout the weekends. The fair runs from September 18-20th and September 25-27th in 2015 and admission is set at a reasonable $12 per adult and $5 per child under five years old. Locals are encouraged to enter exhibits such as horticulture, food and livestock.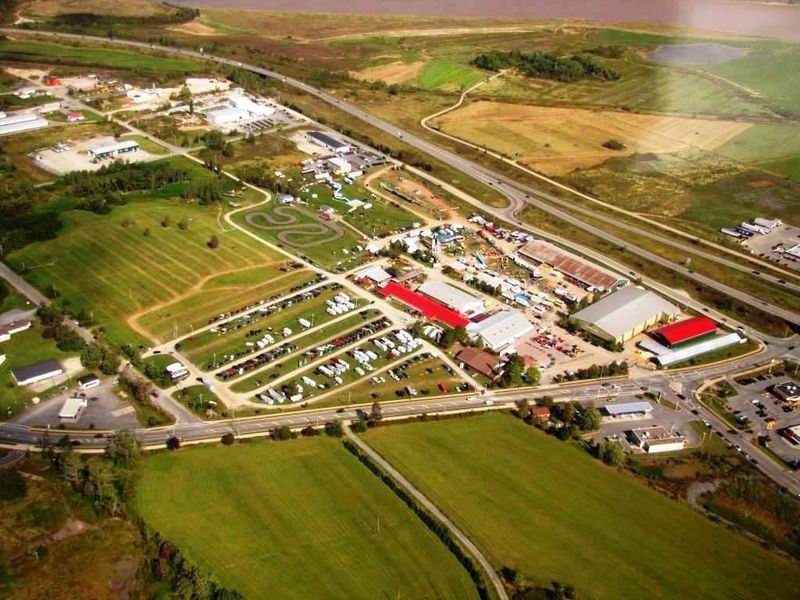 11. Markham Fair -Markham, Ontario
It is one of Canada's oldest fairs established in 1844 and with over 800 volunteers Markham Fair is the largest community based volunteer organization in Canada. The fair always occurs on the weekend before thanksgiving and features more than 3,000 exhibitors who enter 12,000 items to be judged each year. This fair has an abundance of things to see and do and after being in operation since 1844, they have learned what people love. Part of what makes this fair so great is the entertainment that takes place on the outdoor stage, both farm and wild animals on display and available for interaction, a monster truck madness and plenty of wine to sample. Kids love the midway, school of rock performances and all the interactive events throughout the weekend. In 2015 the fair takes place from October 1st-4th and admission is $15 for adults and $5 for kids over the age of $4.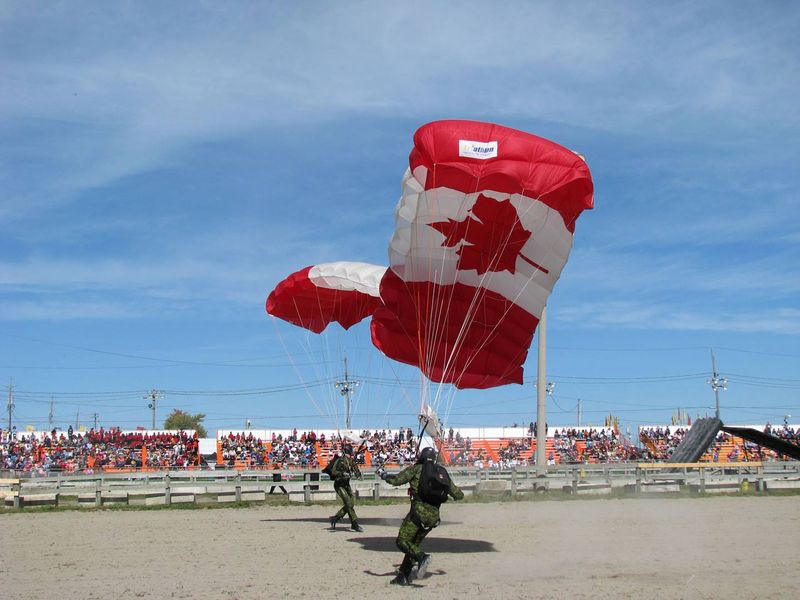 10. Canadian Western Agribition -Regina, Saskatchewan
It is the largest agricultural and livestock show in Canada and consists of an agricultural marketplace, trade show and a rodeo, the favorite of many fall goers. This isn't your small town country fair though and it draws visitors from all over the world from some 65 countries. The rodeo here is a big draw and this year there are two rodeos taking place, the Canadian Cowboys' Association Finals Rodeo and the High School Rodeo. Families love to come out to this fair and take advantage of the family friendly activities throughout the fair including a full contact jousting competition, a family farm animal pavilion, stock dog competitions and the chance to take a ride on a wild sheep. There are cattle shows and sales, equestrian events, sheep, goats and even bison events at this incredible fair. It is one of the latest fall fairs on this list running from November 23rd-28th and all that means is you have more time to prepare.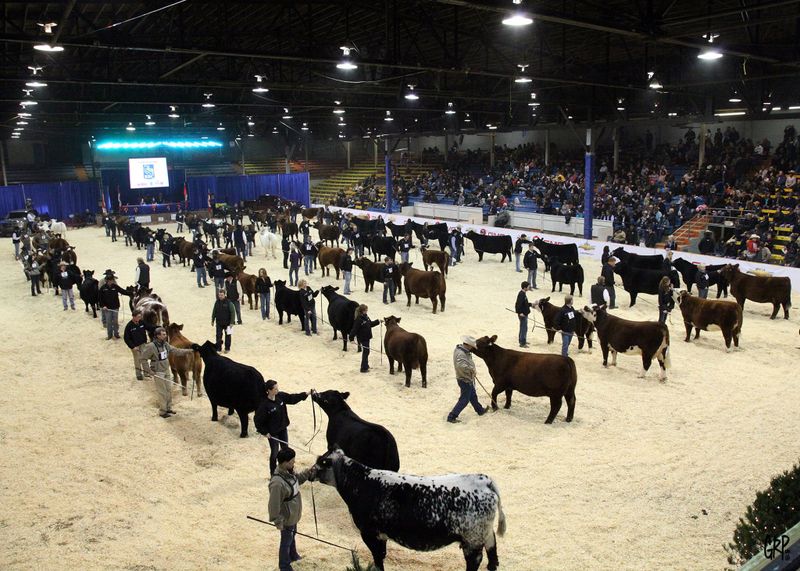 9. International Plowing Match, Ontario
This plowing match and rural expo can be considered a fall fair although it moves locations every year throughout Ontario. In 2015 it is being held in the rural township of North Stormont from September 22nd-26th. It is one of Canada's largest outdoors shows and although the main emphasis of the event is the plow competition itself, there are plenty of activities going all week long to keep the 80,000 attendees happy. From an opening parade and ceremonies to live demonstrations on the stages to symphonies to art battles to cooking demonstrations; there is certainly no shortage of things to see and do. There is always plenty of amazing entertainment, hundreds of vendors and an incredible food tent. Experience the one and only International Plowing Match and all that goes with it this year in the village of Finch.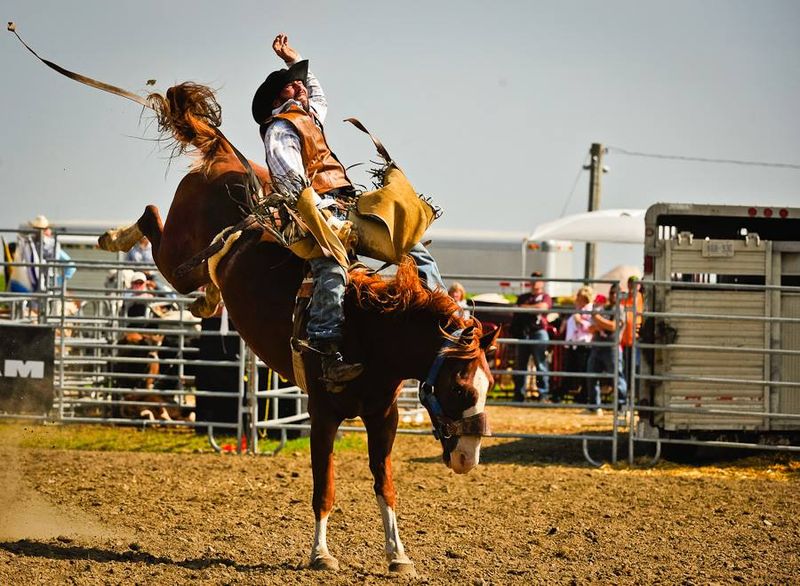 8. Elmvale Fall Fair -Elmvale, Ontario
Since 1860 the Elmvale Fall Fair has been a staple of the community and it remains one of the most popular events in Elmvale all year round. Running on thanksgiving weekend every year, this fall fair offers families the opportunity to get out and enjoy the beautiful fall colors, the community and one another. This fair is jammed packed with award winning baked goods, crafts, needlework, school displays, preserves, field crops, photography and floral exhibits from local community members. Exciting competitions include the tractor pulls for both adults and kids alike and the student pony show. Live events include dog and sheep shows, heavy horse and live animal display and much more. With parades, video dances, a midway and more; this fall fair is the perfect thanksgiving outing.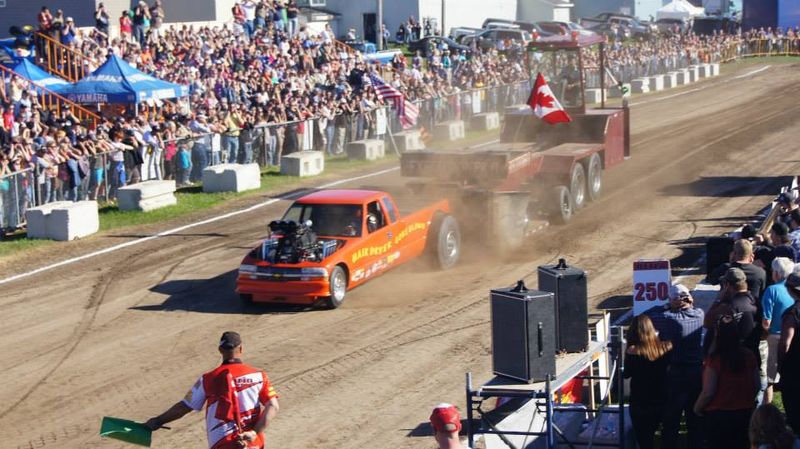 7. Oktoberfest -Kitchener, Ontario
Although technically it is considered a festival and not a fair, it does occur in the fall and it is simply too good to be left off the list. This annual nine day festival is actually considered the second largest Oktoberfest in the world and attracts up to a million visitors each year. Traditional events include the opening ceremonies with the tapping of the keg, numerous pancake breakfasts, barrel racing, parades and specialty nights. Many of the celebrations take place in venues that sell traditional food and beer and feature polka dancing and live music. Golf events, fashion shows, treasure hunts, an annual Turkey Trot and so much more is featured throughout the nine day festival and one thing is for sure, visitors will have an authentic German Oktoberfest experience.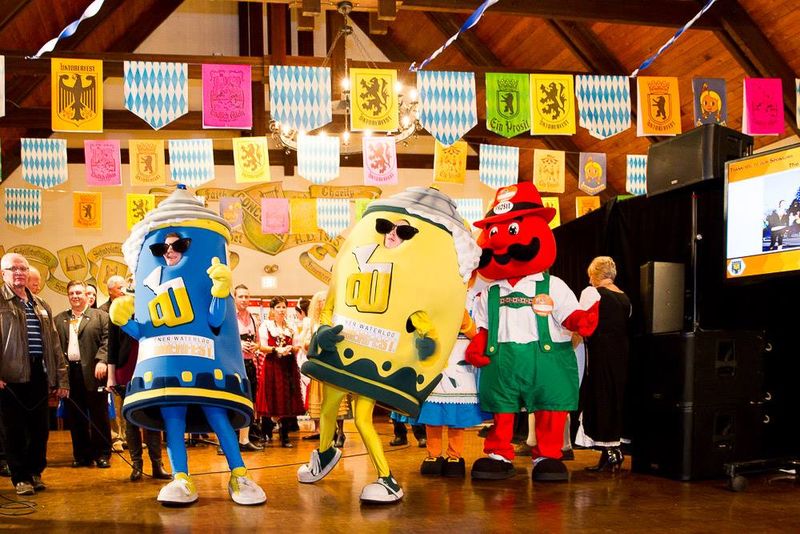 6. Salt Spring Island's Annual Fall Fair -Salt Spring Island, British Columbia
It is a long standing tradition on Salt Spring Island and locals and visitors look forward to this annual fall fair. It is often thought of as a "real country fair" where 4H members meticulously groom their livestock, sheep dogs demonstrate their skills and equestrians compete in horse competitions. Like any other country fair that is a small midway, beer garden and local food stands that come year after year but what makes this fall fair stand out amongst others is the incredible design and craftsman ship of the artwork. Think exquisite pottery, intricate basketry, hand woven tapery and more. And don't forget about the famous Zucchini races and the pet parade that the kids absolutely love being involved in. The community here is all about involvement and welcoming people from outside the community and count on the ultimate friendly atmosphere when you arrive at this awesome fall fair.
5. Great White North Pumpkin Fair and Weigh Off -Smoky Lake, Alberta
Although this event is only one day, the sheer enormity of it is enough to classify it as a fair in our eyes. The Great White North Pumpkin Fair and Weigh Off actually started with a couple of guys who had a brilliant idea to see how large they could grow their pumpkins. The event this year kicks off Friday October 2nd with a pumpkin kick-off and family friendly entertainment but the real magic happens on Saturday. With entertainment throughout the day, a farmer's market onsite and four hours of pumpkin weighing, there is never a dull moment. Venues around the area offer dancing, art shows, pancake breakfast, garage sales and car shows. Watermelons squash, and long gourds will also compete for their respective titles as the most gargantuan, but the pumpkin is the main draw and competitors have been to known to travel over 600km to enter into this epic fall fair competition.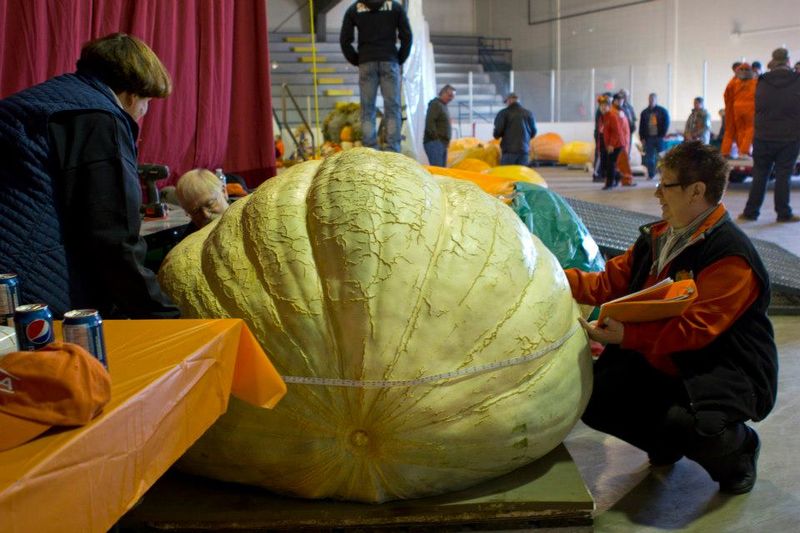 4. The Paris Fall Fair -Paris, Ontario
Running from September 3rd to the 7th, the Paris Fall Fair invites visitors from all over the globe to visit their country fair that has been running for over 150 years. They welcome over 300,000 guests each year to the historical town of Paris to celebrate rural life, which includes taking in talent competitions; demolition derby's and baby competitions. Don't forget about the abundance of homemade jams, crafts, photography, flowers, vegetables, quilts and more that are entered into the competitions year after year. The fair itself is set on 117 acres with six event buildings, livestock facilities, grandstands and a 1/2 mile harness track as well as one of only two Motorcycle Speedway Racing facilities in Canada. From horse shows to dairy shows to dog shows to lumberjack shows, visitors here will certainly have their choice of things to see and do.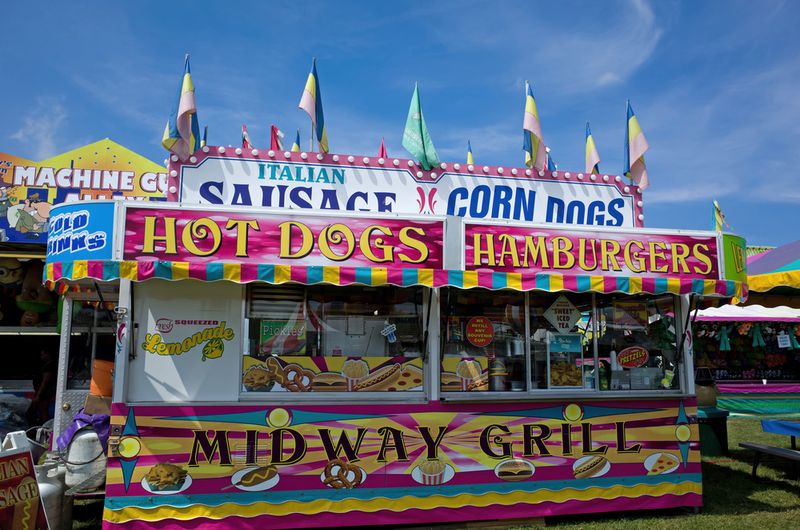 3. Western Fair -London, Ontario
This fall fair in London, Ontario is absolutely mammoth and teeming with things to see and do for families. It has been operating since 1868 and each year seems to get bigger and better. The free music stage is a hit amongst all visitors and this year will see acts including Shania Twin, the Dixie Chicklets and the Practically Hip. While some are enjoying the music others are getting their adrenaline rush at the thrill park which includes rides such as the crazy mouse roller coaster and Niagara Falls water flume ride. Kids will love Imagination Park where they can interact with pirates, watch the high dive show and come face to face with some of their favorite characters. Don't forget to gauge on favorite treats of the fair such as cotton candy, elephant ears, candy apples and corn dogs.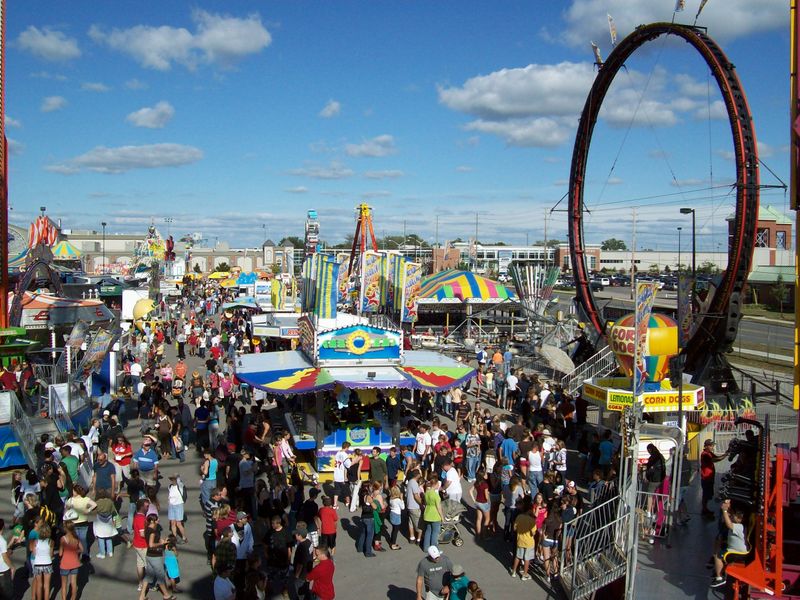 2. Royal Agricultural Winter Fair -Toronto, Ontario
This month long fair technically has the word "winter" in it but considering it falls in the fall and features fall like events, we have to consider it one of the best fall fairs in all of Canada. It may seem like your run of the mill fair with farmers and urbanites meeting in downtown Toronto but truth be told this fall fair is full of surprises around every corner. Get ready for such events as butter sculpting competitions, cow-milking demos, carriage races and performing dogs. The horse show is one of the biggest draws at this fair, along with the lifestyle stage where demonstrations and workshops take place and all the incredible food stalls throughout. Families are more than welcome here and kids will enjoy the petting zoo, education centers and farm-inspired play areas.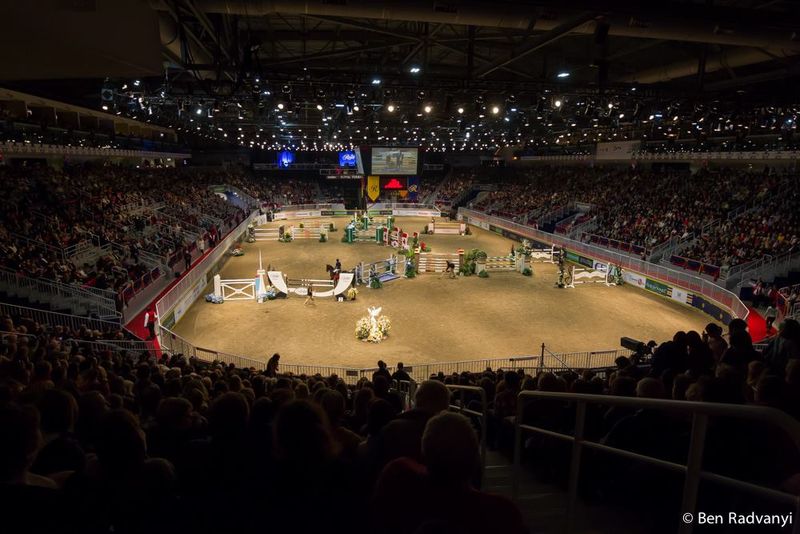 1. Rock Creek Fall Fair -Rock Creek, British Columbia
It prides itself as being one of the last true country fairs and although it has only been in operation for seventy years, considered young when looking at the rest of this list, this fair is truly committed to showcasing the rural lifestyle. Commonly referred to as "The biggest little country fair around", Rock Creek Fall Fair runs September 19th and 20th in 2015. This is a fun filled family event featuring lawn mower racing, a talent show and a large midway. The community is encouraged to enter the competitions that range from horsemanship to produce to photography to culinary and more. There is camping on site at this fall fair but is on a first come first serve basis and is a family only campground. Admission ranges from $12 for adults and $5 for kids and is truly two days of fun and entertainment for both kids and adults alike.