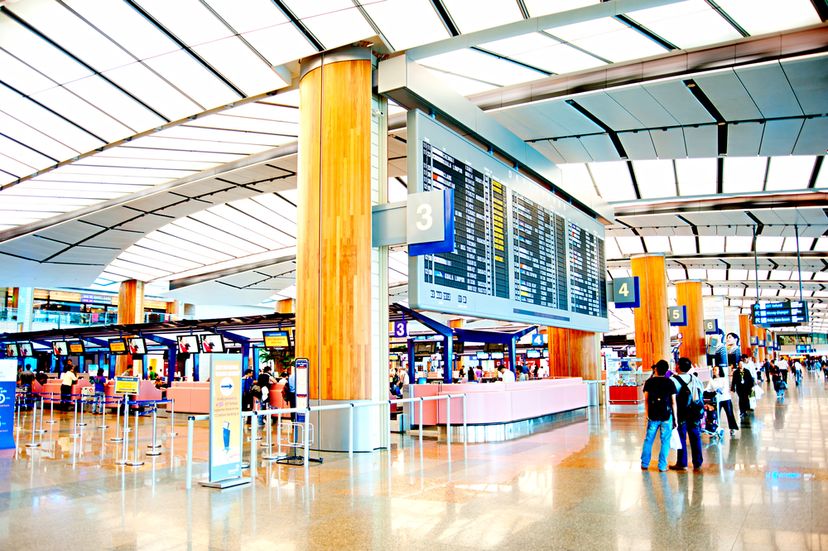 Passengers who fly a lot often or even just once in a while dread having a layover in a strange airport within a strange city. But flyers need not worry if they are flying through one of these remarkable airports. Some of these airports are futuristic, others are friendly and many of them offer extraordinary amenities and close access to visit cities. What they all offer is a unique and easy way to enjoy a short or long layover, with free showers, movie theaters and even a full 9-hole golf course. Discover the best of the best in airports around the world for layovers.
15. Keflavík International Airport, Iceland
This airport is modern, compact and recently went through a renovation that makes it easier to navigate and has added many shops and dining options that please passengers who are stuck here. Like most places in Iceland the airport offers free WiFi, a welcome amenity to those travelers from many of the US airports that charge. But perhaps the best part about having a layover here is the location. Located just half an hour from the famous Blue Lagoon, passengers on a layover here will have the chance to leave the airport and soak their troubles away in the warm, geothermal waters. Spread across the landscape of black lava mounds, visitors can soak in the 100-degree water for a few hours before returning back via shuttle, taxi or bus. This is one airport you will want to seek out for a long layover and take advantage of this awesome experience.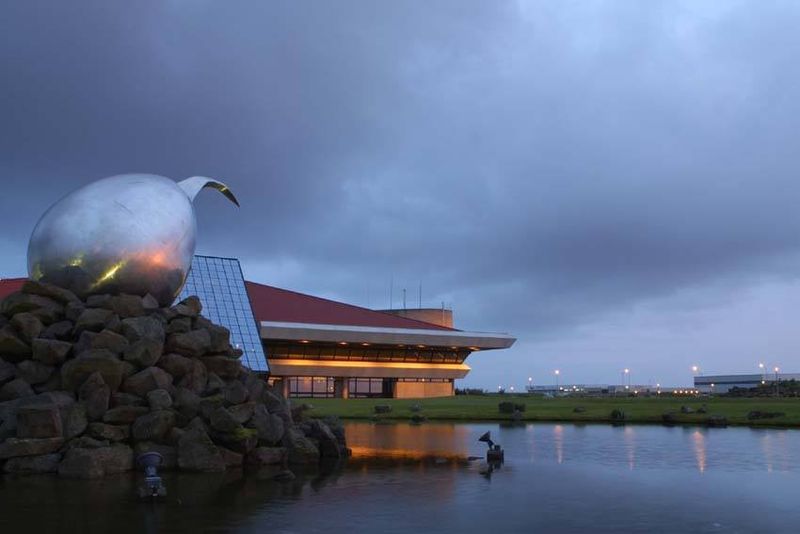 14. Helsinki International Airport, Finland
Despite this being a relatively small airport, the Helsinki airport offers up plenty of uncrowded space, amenities and a calming presence. It is one of the most relaxing airports on this list and travelers can experience the Finnish culture through the cinema area that features Finish films and large sculptures that adorn the terminal. For avid readers there is a book exchange that features a cozy nook where you can get lost for hours reading and swapping titles. A scenic terrace lets visitors watch the incoming and outgoing planes during the summer months. The best part about this airport may be the free relaxation area that features foldable beds, comfy chairs and plugs for all of your electronics. Plenty of shopping and authentic dining options, as well as the option to leave the airport and tour the city makes this airport an excellent layover destination.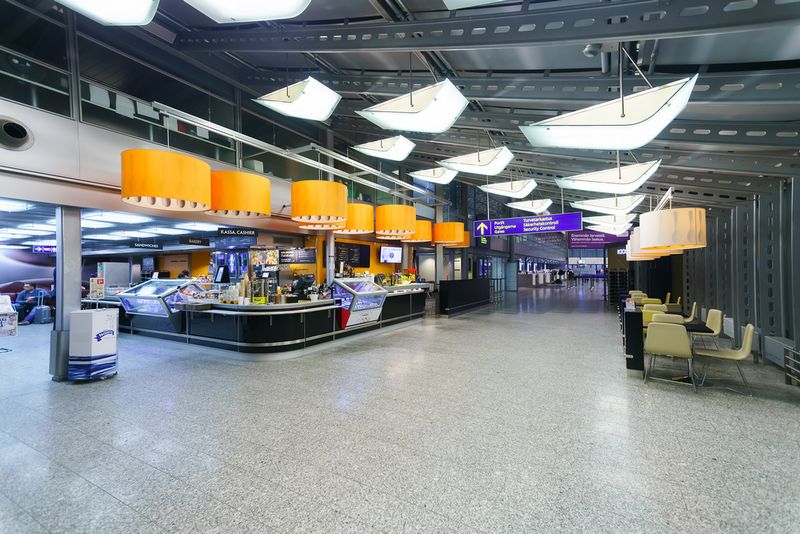 13. Tokyo Haneda International Airport, Japan
There is lots to do if you are stuck in the Tokyo airport on a layover and being only 9 miles from the downtown area gives passengers plenty of options. Free WiFi, a barber, hair salon, oxygen bar, health clinic and duty free shops are all scattered throughout the terminals for passenger convenience. Sleeping here on a layover can also be quite pleasant. The seats and benches are comfortable, the lights are dimmed and there are no loud announcements over the speakers. The huge panoramic terrace on the roof offers amazing views of the planes landing and taking off. Lounges can be assessed for as little as $8 US and offer comfortable seats, electrical outlets, refreshments and showers. Many layover passengers enjoy these amenities without having to shell out big bucks.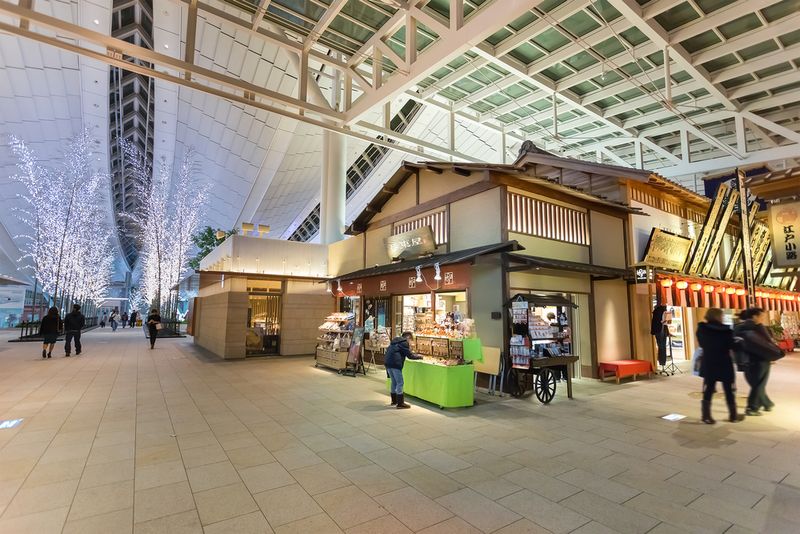 12. Kuala Lumpur International Airport, Malaysia
This airport may not be the most modern on the list but the rain forest-like feel coupled with free WiFi, plenty of dining options and the friendliness of the Malaysian people makes it one of the best airports to have a layover. The upper level of the airport boasts four different areas where passengers can curl up and watch TV. In the middle of the terminal is a small tropical garden and on the 5th level is an area just for children, complete with activities and slides. If you are looking to leave the airport and experience the city you will need about a six to seven hour layover. The KLIA express train takes you right into the capitol in just thirty minutes. Whether you want to sit and enjoy the tropical feel of the airport with its free WiFi and showers or venture out into the city; this is a great airport to have a layover.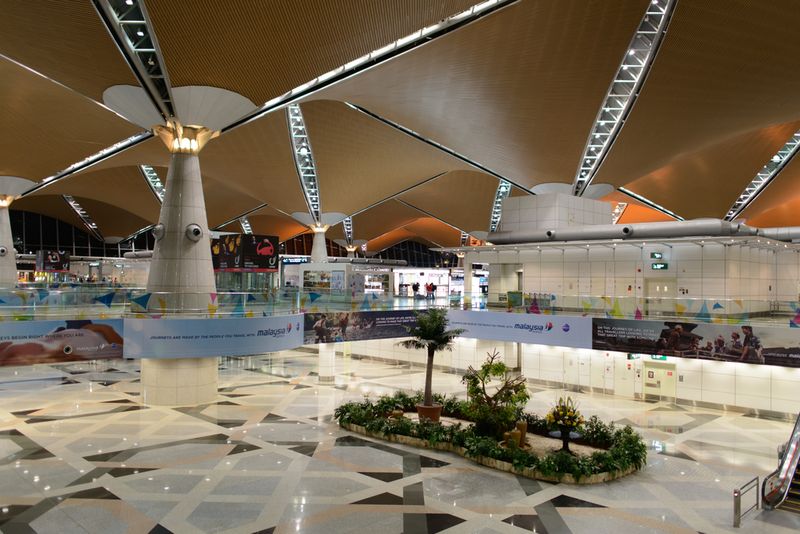 11. San Francisco International Airport, California, USA
It is the only airport located in the United States to make this list and travelers who spend a layover here will be pleasantly surprised by the amenities offered throughout. Standard amenities range from free WiFi, rapid charging stations, XpressSpas offering massages, facials, manicures/pedicures, etc and art exhibits spread throughout. The Aviation Museum and Library is open to the public and free admission makes this a great place to kill some time. For those with little ones, hanging out at the airport has never been easier with different kids play areas and a scavenger hunt with prizes. Free yoga rooms, relaxation rooms and hydration stations are offered throughout. Eating and drinking at the airport is truly a culinary experience with an emphasis on locally crafted food, beer and wine. If you do want to leave the airport during your layover, the city center is a quick 25 minute ride away on the train.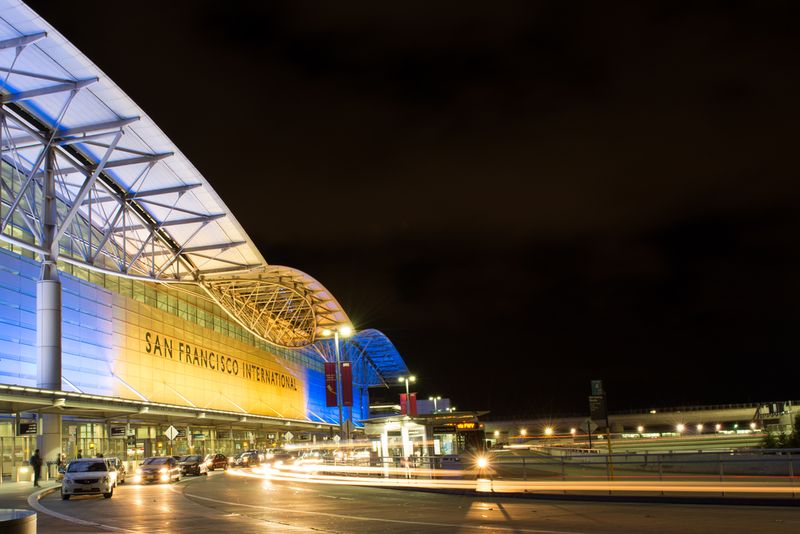 10. Taiwan Taoyuan International Airport, Taiwan
For those passengers who face a layover at the Taiwan Taoyuan Airport, there is an abundance of free activities and entertaining things to do while you wait, beginning with free hot showers. Large couches and comfortable seating areas allow for passengers to relax and even catch a sleep while they wait for their next flight. Exploring the terminals is a great way to pass the time here as this airport offers 30 plus themed lounges ranging from Hello Kitty to a sports themed lounge. Cultural art galleries are scattered throughout as well as numerous kids' areas that feature gaming stations. The free library offers books, tablets, computers and e-books, as well as mobile charging stations and comfortable seating. There are free massage chairs, numerous prayer rooms and cloud-based reading areas where comfortable chairs and computers are provided. One thing for sure, you won't need a reason to leave this airport on your layover.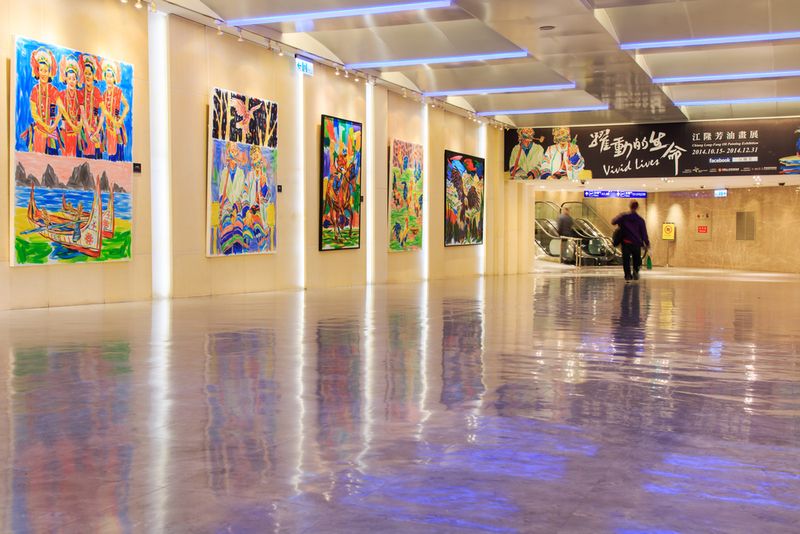 9. Vancouver International Airport, Vancouver, Canada
This International airport is home to First Nations art, 5,000 marine animals and a nature inspired creek that runs through it; amongst many more things. If you are going to have a layover in Canada, this would be the place to do it. One of the most impressive ways to spend time in this airport is to head to the international terminal where an 114,000 liter aquarium sits as a permanent exhibit. A jellyfish aquarium also sits up on the fourth floor. There is no shortage of comfortable seating at this airport, rows of chairs complete with headrests and footrests are at each gate as well as removable cushioned chairs with no armrests, letting passengers create mini sleeping areas. Mini TV watching stations are available, complete with three different channels, comfortable theater style chairs and a kid's play area nearby. Although the city is just a short train trip away, you may find yourself wanting to stay here and explore this awesome airport.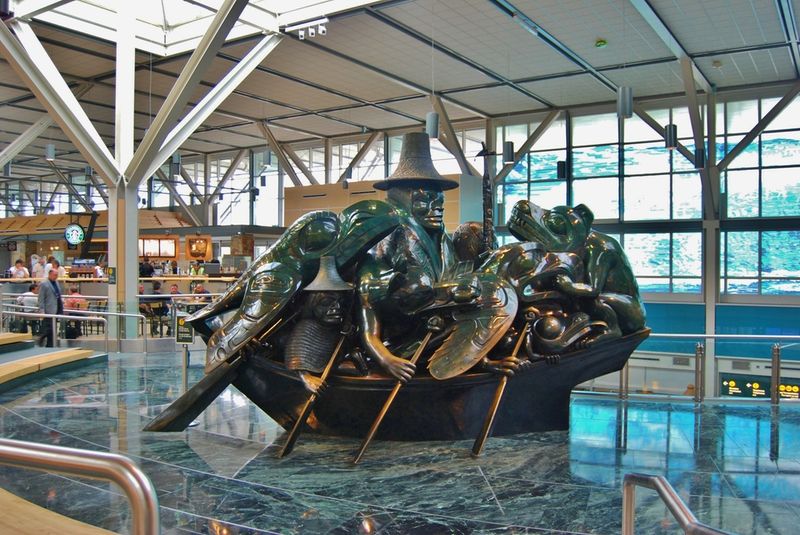 8. London Heathrow
It's one of the busiest airports in the world and provides a ton of dining, shopping and entertainment venues to keep passengers occupied during a layover. It's one of the only airports in the world that offers personal shoppers to the passengers to help pick out gifts, travel wardrobes, etc. Shoppers will delight in duty free stores and high end retail like Burberry. There's also something for foodies who will delight in over 100 restaurants throughout the terminals. Passengers can wander through the cultural exhibition showcasing British sculptors, painters, and photographers. Sleeping isn't great at this airport as it is busy, but there is so many nooks and crannies to discover throughout the huge terminals so patience in finding a place to snooze is a must. If you feel like leaving the airport, the city is only about 15 miles away and can easily be accessed through underground, train or taxi.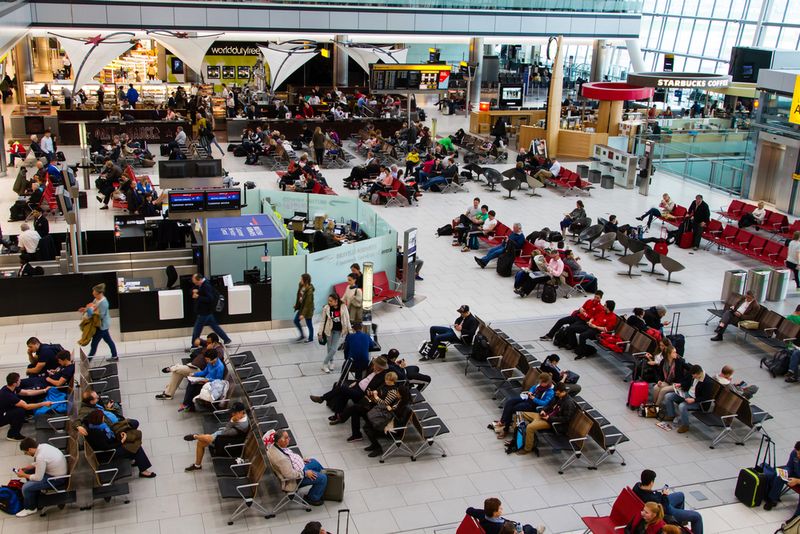 7. Dubai International Airport, Dubai
Like everything else in Dubai, this airport is over the top, extravagant and truly unforgettable. This is one airport where having a layover is actually an incredible experience. Shopaholics will go crazy for the world's largest duty-free shop at 58,000 square feet and other high-end shops. Passengers can walk through open-air gardens complete with mist machines or choose to use the G-Force gym; open 24/7, with a pool and showers. The immaculate inside of the airport offers such things as shopping stands where you can purchase actual gold bars. If you are looking to sleep, the Dubai airport offers Snoozecubes; soundproof units with a bed, touch screen TV and music for a minimal price available by the hour. This airport is expanding at a rapid rate and expects to be able to handle 90 million passengers by 2018, which means even more amazing amenities coming here.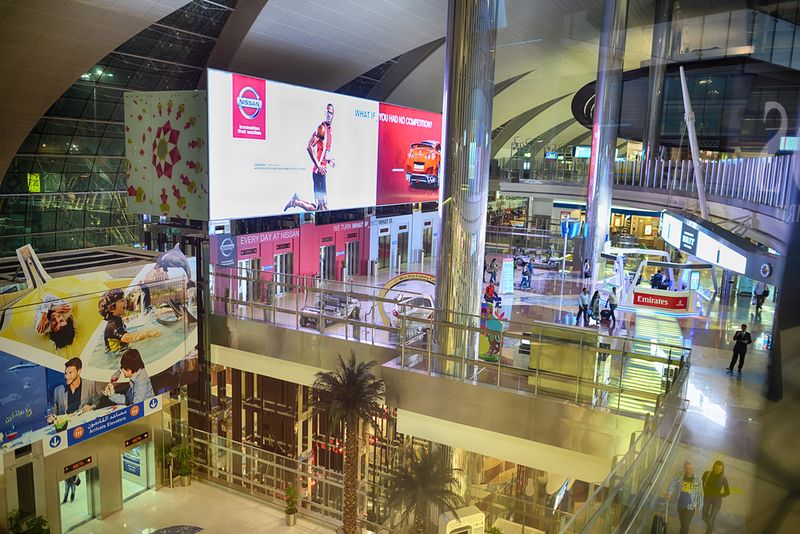 6. Munich International Airport, Germany
You won't have any problems finding a beer in this airport, which is often the perfect way to pass some time during a layover. Everyone heads to Airbräu, a Bavarian-style tavern complete with its own beer garden, live music and on-site brewery, where beer enthusiasts can watch the brewmaster in action. Passengers will find free showers, a beautiful courtyard that connects the terminals and plenty of relaxation centers with reclining seats and electrical outlets. The visitor's park is truly an amazing feature of this airport and offers free showings of aviation movies, mini-golf, a viewing platform and historical aircrafts. Passengers on a layover should head to terminal two which features ultra-modern touches such as nap pods complete with iPhone and USB ports. There is free coffee, tea and hot chocolate throughout, a skating rink in the winter months and access to free WiFi makes Munich the perfect layover airport.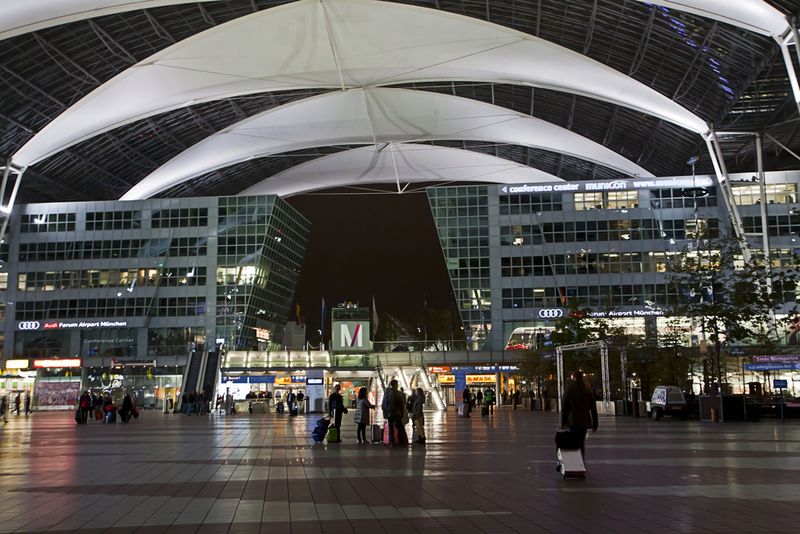 5. Zurich Airport, Switzerland
An extensive renovation to this airport back in 2011 improved this already well-liked airport with the likes of two rooftop terraces with observation points and an awesome kids area complete with a mini-plane and tower to explore. There are plenty of ways to rest and freshen up in this airport. Free showers are available along with plenty of communal rest areas with comfy reclining chairs. If you are looking for a little more privacy, simple furnished rooms are available to rent that come complete with beds, TV and an individual wash basin. Plenty of duty-free shops and restaurants line this airport, including ones with the famous Swiss chocolate. For those looking to get a little exercise between flights, in-line skates and bikes are available to rent right from the airport.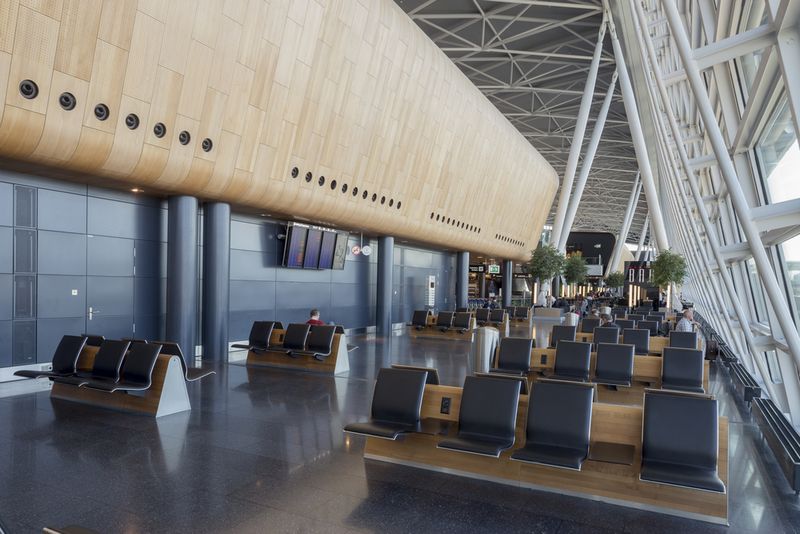 4. Amsterdam Schiphol, The Netherlands
This one terminal airport has been in the same location for 100 years and pleasing passengers from the get go. The Rijksmuseum Amsterdam Museum is housed here and offers free admission, letting passengers take in the permanent and temporary art exhibits by Dutch artists. The world's first airport library also provides a great way for passengers to pass the time and offers e-books and print books in 29 different languages. Having a layover here means access to over 75 shops and many dining options such as the Bubbles Seafood & Wine Bar where you can dine around a saltwater aquarium with a glass of champagne and fresh seafood. For those travelers looking to relax there is free WiFi, numerous spas and showers. Massage chairs, casinos and numerous lounges round out this airport experience.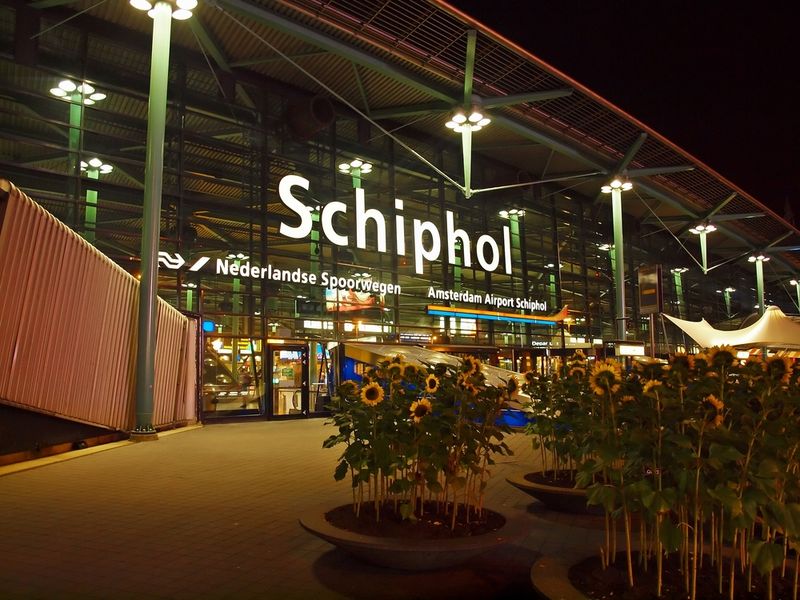 3. Hong Kong International Airport, Hong Kong
This futuristic airport offers endless entertainment for passengers stuck on layovers here. The endless charging stations, business centers and beautiful lounges will suit the business travelers, but the guests who really benefit from having a layover here are those looking to have some fun between flights. The outdoor nine-hole golf course is open 24/7 to passengers looking to squeeze in a round or two. The world's first airport IMAX Theater shows both 2D and 3D films and sports lover can head up to the iSports simulator for car racing, basketball and soccer. High end shops and Michelin star restaurants are located throughout the airport. The Aviation Discovery Centre which tracks aviation history in Hong Kong through themed exhibits and attractions including the SkyDeck, and Cockpit Simulator keep passengers occupied throughout flight times.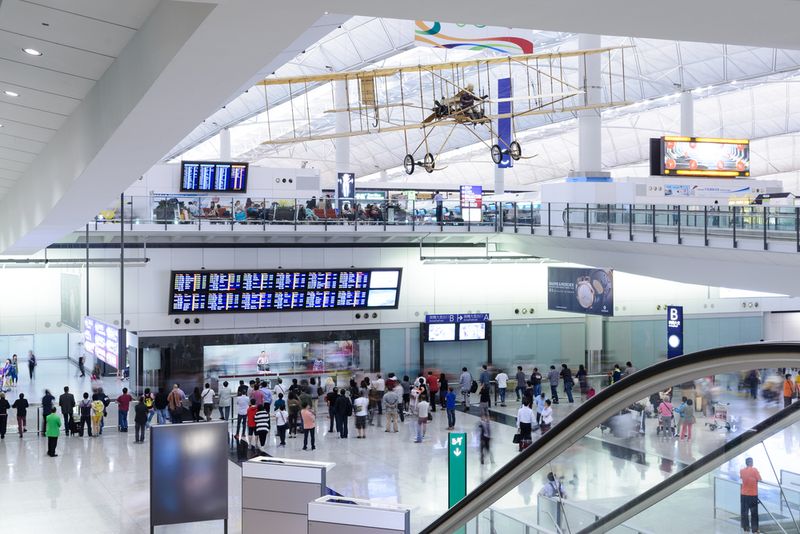 2. Incheon International Airport, South Korea
This airport is a favorite among travelers, especially among the ones who get stuck here for a few hours. There are a ton of free amenities that will make weary travelers happy including WiFi, use of laptops and free showers. More importantly though this airport offers lots of fun for layover passengers including two movie theaters playing Korean and Hollywood Hits, an ice skating rink and an 18-hole putting course. The culture center offers experiences such as learning traditional Korean paper handicraft and taking in harp performances. There are seven gardens throughout the airport that are perfect for the ultimate relaxation, or hit up the spa and sauna. If passengers want to leave the airport there are many tours that leave directly from it and take visitors to temples, historic sites and newer attractions. Did we mention that this airport offers over 90 different duty free shops and looks more like a sparkling clean mall, rather than an airport?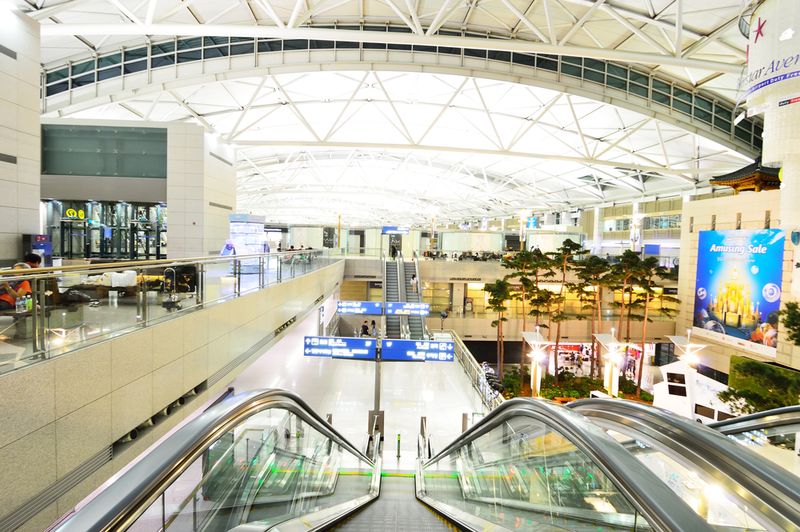 1. Changi International Airport, Singapore
This airport is truly the best in the world and there is nowhere else in the world that you should want to have a layover than here. The Changi Airport in Singapore has won over 400 awards and continues to add to its impressive list of features. For passengers who are stuck here on a layover, there are hundreds of things to discover. Take a walk through one of five gardens, including the live butterfly garden boasting more than a 1000 butterflies. Take a ride down the 40-foot swirling slide, refresh in the rooftop Balinese-themed swimming or catch a free flick at the movie theater. Entertainment areas featuring Xbox, Playstations and other electronics are scattered throughout as well as art sculptures and waterfalls. Business travelers will be happy with the 200 iPad-wielding agents, hundreds of free Internet terminals, plus airport-wide free WiFi and hundreds of USB ports and power sockets.